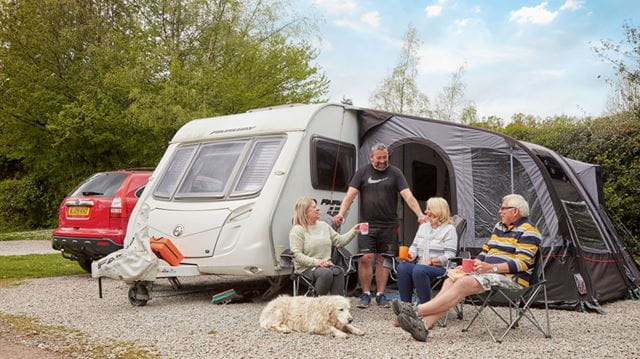 The 2020 handbooks for the Camping & Caravanning and Social Breaks & Holidays are arriving with members now, so here's why you should join them for the ride.
Assumed by many to be the realm of older couples, the Boundless Camping and Caravanning Group is keen to put that stereotype to rest. "It's for everyone," says Group Leader Graham Davis. "My kids grew up caravanning with the club, made friends with other families, and still camp with the club now that they're older."
It's this multi-generational appeal that has helped the Group go from strength to strength, with a packed calendar of 40 rallies planned for 2020 that includes not just one, but two to France in the summer. But, while international travel may be a pleasing aspect of the rally line-up, it's the allure of exploring interesting parts of the UK and the camaraderie of the Group that keeps members coming back for more. And that is largely thanks to the Group's innate understanding of what appeals to Boundless members.
Popular events of 2019, such as the rally to the National Memorial Arboretum in Staffordshire (featured in the Sept/Oct 2018 issue of Boundless magazine) and perennial favourite Bristol International Balloon Fiesta are back on the calendar for 2020 along with a trip to the New Forest in July and another to Shrewsbury Flower Show in August.
"These rallies are entirely volunteer-run," explains Graham. "We aim to find events or attractions that would be of interest to members, both regulars and new faces. The more people who attend and who volunteer, the more rallies we can organise."


If you haven't been to a rally before, you might be wondering what it entails. It varies according to the event or location, but at the National Memorial Arboretum, for instance, you can explore the Allied Special Forces Memorial Grove as well as enjoy fascinating and moving insights from SAS veteran Mike Colton. There's also plenty more to see and do in the area, such as visiting the awe-inspiring Lichfield Cathedral – the only English medieval cathedral to have three spires – or heading to the National Brewery Centre in Burton-upon-Trent to imbibe the history of British brewing.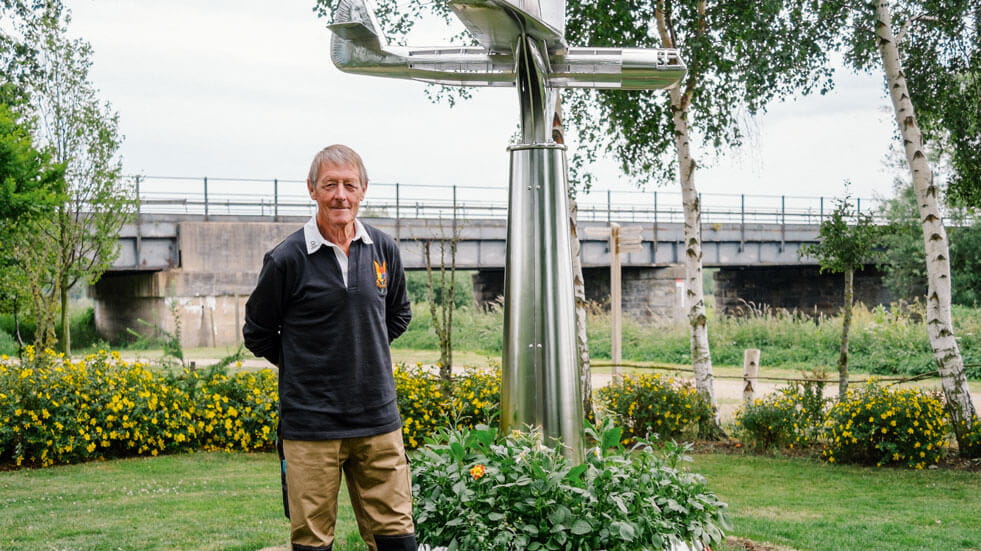 Shrewsbury Flower Show, on the other hand, showcases over two million of the country's finest blooms, as well as live music, showjumping and spectacular firework displays. Even if you don't fancy spending the whole day at the show, the rally site commands an excellent view of the fireworks and organisers have laid on extra entertainment for families, so there's something for everyone to enjoy.
As with any Camping & Caravanning Group rally, you can do as much or as little as you like. Graham explains: "Wherever we go, the whole point is to relax and have fun. The Welland Steam Rally in July is my favourite – it's very relaxed with nice scenery and an interesting event close by. Plus, there's a group of us who have met together for many years, so the social side is great fun, too."
The 2020 Boundless Camping & Caravanning Group Handbook
Keep an eye out for the 2020 edition of the Camping & Caravanning Group Handbook, arriving with you now. And don't worry if you're not signed up to the mailing list – simply email ccgroup@boundless.co.uk to receive a copy or visit boundless.co.uk/candc to view the digital copy.
The Camping & Caravanning Group details
All members are welcome: the rallies are for people of all ages and for parties of any size, from individual campers to groups.
Dogs can come along to most rallies. Check with the organisers to find out more.


The committee and rally marshals are volunteers. If you'd like to volunteer too, visit the Camping & Caravanning Group page.


The C&C Group isn't just for caravans; motorhomes and tents are invited, too.


You can run your own rally. If you're interested, you can find out more at October's Rally Marshal training weekend (details at the Camping & Caravanning Group page). Booking is open now.


Some rallies are planned so they connect up to make a longer, better-value break – check out the 2020 calendar at the Camping & Caravanning Group page.
Amidst the other Boundless interest groups, the role of Social Breaks & Holidays might be something of a mystery. In fact, it's very simple – it's to see some of the best parts of the UK while socialising with a friendly gathering of fellow members.
The key word here is 'friendly', as you might infer from the Group's name. "We invite all our visiting members to socialise with us," says Liz Clift, Group Secretary. "It's such a pleasure to welcome members who are joining us for the first time. But I also love to meet those who are frequent attendees. Over the years I've met a lot of lovely friendly people."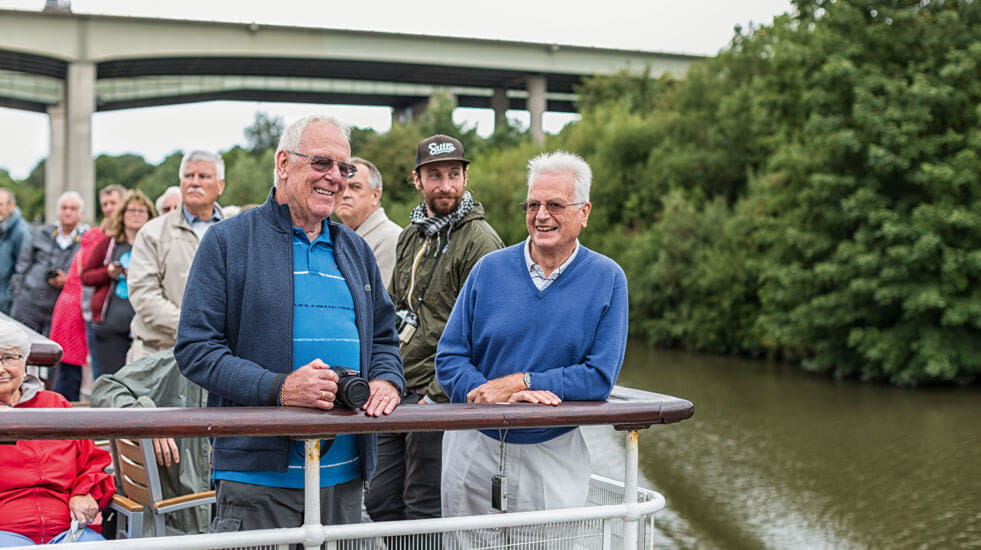 Every break is hosted by a committee member and offers a meet-and-greet table on arrival in reception. This is a great opportunity, for first-timers especially, to have a chat with the organiser and meet other members. There's also a welcome meeting on the first night before dinner, when guests enjoy a drink as they come together to learn a little useful information about the break.
That just leaves the other key element – the destination. With every trip researched, negotiated and booked by members with members in mind, organising the 26-trip 2020 itinerary – ranging from visits to marvel at Oxford's dreaming spires and a tour of Warwick Castle to enjoying the stunning Peak District National Park and the breathtaking scenery of Snowdonia – is no mean feat. And that's not to mention the sell-out break to the famous tulip gardens of Keukenhof every April.
"We are mindful that people have lots of choice these days," says Liz, "so we always try to negotiate favourable prices and consider logistics such as transport links and access to nearby sites of interest."
Join a 2020 social break or holiday
One of the most popular trips is the Oxford City of Dreaming Spires excursion that takes place at the end of March, organised by Liz herself. "Oxford is a fabulous place to visit as there is so much of interest to see and do in the city. The hotel is lovely and in what I believe is a perfect location." Members can explore the many delights Oxford has to offer, such as the Bodleian Library and the Ashmolean Museum, before dining with the rest of the Social Breaks & Holidays Group in the evening.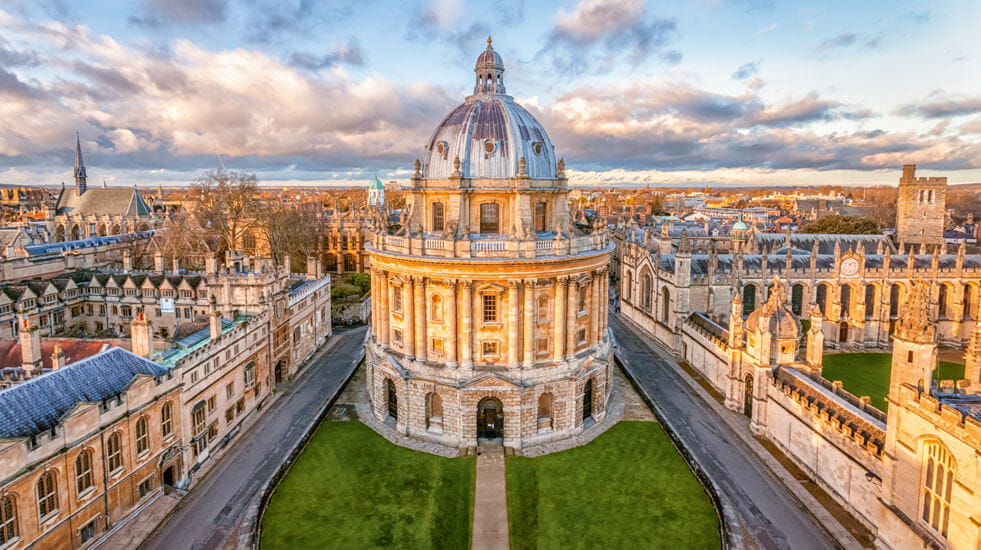 The Group repeats its most popular trips, including this one and Bletchley Park, year after year, but tries to introduce new destinations to the programme for variety. Some committee members will arrange trips around special exhibitions, such as the Terracotta Warriors in Liverpool last year, and the Tutankhamun exhibition in London, coming up in March. Others prioritise cities of interest or areas with breathtaking countryside. Warwick, Derbyshire and Snowdonia are all new for 2020 and promise to bring something fresh to the offering.
"Inevitably there are one or two that don't do so well but we learn from it," says Liz. "We work very hard to make sure they're a roaring success."
The 2020 Boundless Social Breaks & Holidays Handbook
The 2020 edition of the Social Breaks & Holidays Handbook will be arriving through your letterbox from 12 January, containing all the information you need to book your excursions with the Group. Haven't received one? Contact socialgroup@boundless.co.uk for a copy or head to boundless.co.uk/social where you can download one.
The Social Breaks & Holidays group details
The committee is entirely volunteer-run, and organises all 26 of the breaks for Boundless members simply for the love of doing it.


Each break is hosted, so every trip starts with a welcome meeting where you can connect with friends old and new.


All members are welcome; whatever your age, and wherever you live, the Group would love you to join them. You can even bring along non-member friends and family.


They're not just for couples; many of the breaks take place at weekends and five are in the school holidays, so they're convenient for families too.


Around 60% of breaks keep the single supplement to under £20 per night, so they're ideal for solo travellers. Some breaks are even single-supplement free.