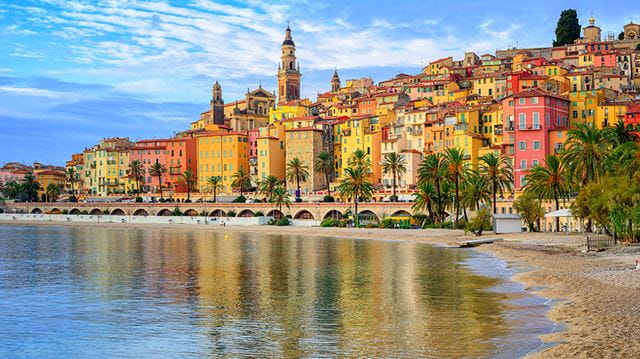 ---

1. Fabulous beaches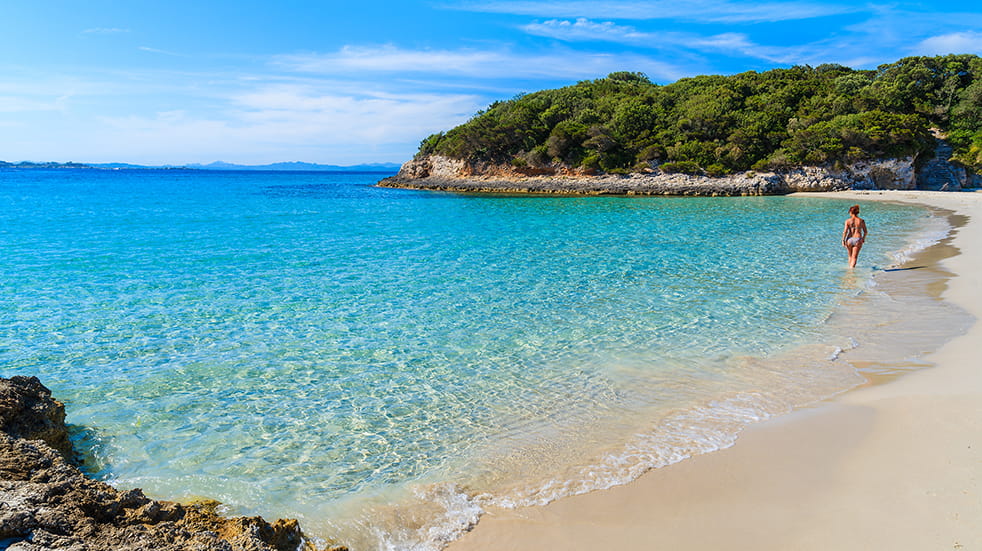 Yes, the calm waters of the Cote d'Azur and surftastic pounders of the Bay of Biscay are backed by some of Europe's best beaches. But don't forget less-busy treasures like the Normandy shore; Corsica's southern shores around Porto-Vecchio [Petit Sperone beach pictured] and the Languedoc's Mediterranean coast for beach holidays.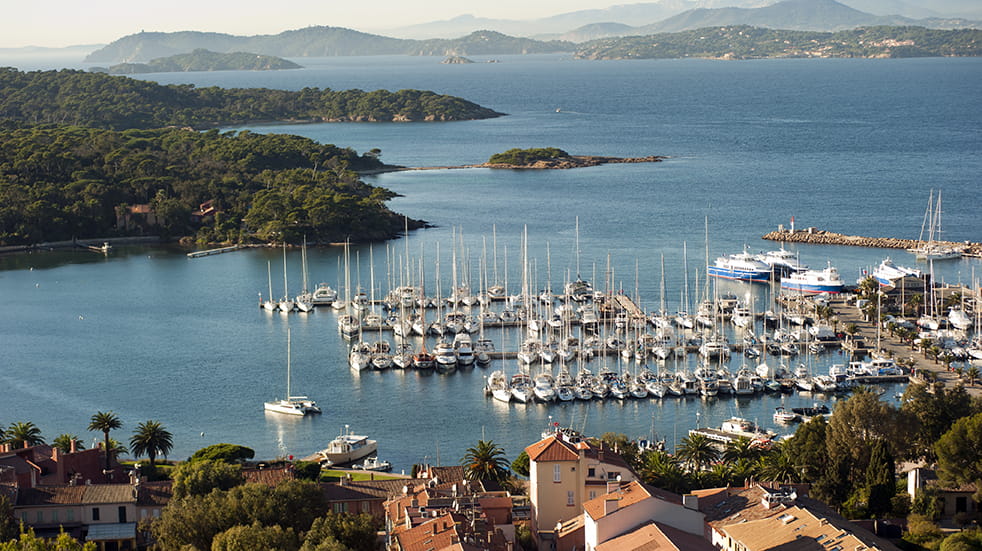 A personal favourite is the Var region of Provence, and one spot in particular. Hyères was a favourite of Queen Victoria, Robert Louis Stevenson, Edith Wharton and Man Ray, who were drawn not just by the lovely beaches of this coast but also a series of architectural beauties sited along palm-lined streets clustered with palaces, opulent Belle Epoque houses and oriental-style villas.
There's a sweet medieval quarter too, and easy access to 400km of coast. Along it, 250km of paths take in a double isthmus running to the Presqu'île de Giens peninsula, the Vieux Salins salt marshes and the island national park of Port-Cros (pictured).
---
2. Breathtaking chateaux, castles and churches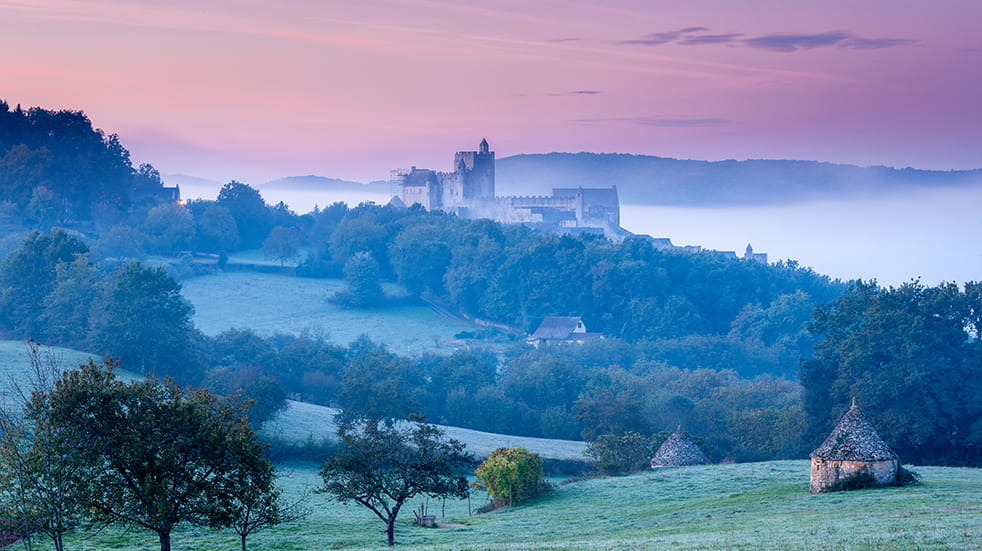 The Dordogne is spectacular; from the 12th-century Château de Beynac [pictured], perched majestically on top of a limestone cliff dominating the town and the north bank of the Dordogne River, to the evocative, beautiful ruins of the Château de Commarque, west of Les Eyzies in the Beune Valley.
Further west lies the unmissable medieval honeycomb jewel that is Sarlat-la-Canéda, which looks for all the world like a film set.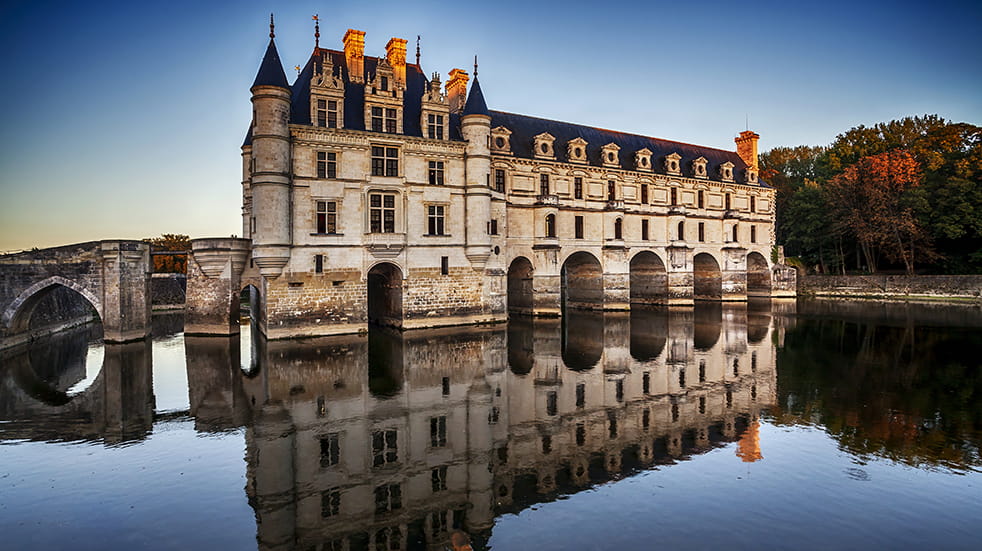 But then, the whole of France is stuffed with impressive chateaux, churches and castles spanning centuries and numerous architectural styles. Sites like Château de Chenonceau [pictured] and the 16th-century Château de Chambord, both in the Loire Valley, Castelnaud La Chapelle and the military fortress of Bonaguil in Perigord, the imposing Fougères Castle in Brittany and Bordeaux's Roquetaillade, draw hundreds of thousands of visitors annually.
For our money, though, the place to head if you like a good castle is the Languedoc's Carcassonne – because it's so much more than just a castle. The beautifully preserved medieval hilltop town is a historical gem, its restored citadel thoroughly deserving of its UNESCO World Heritage Site listing.
---
3. Foodie heaven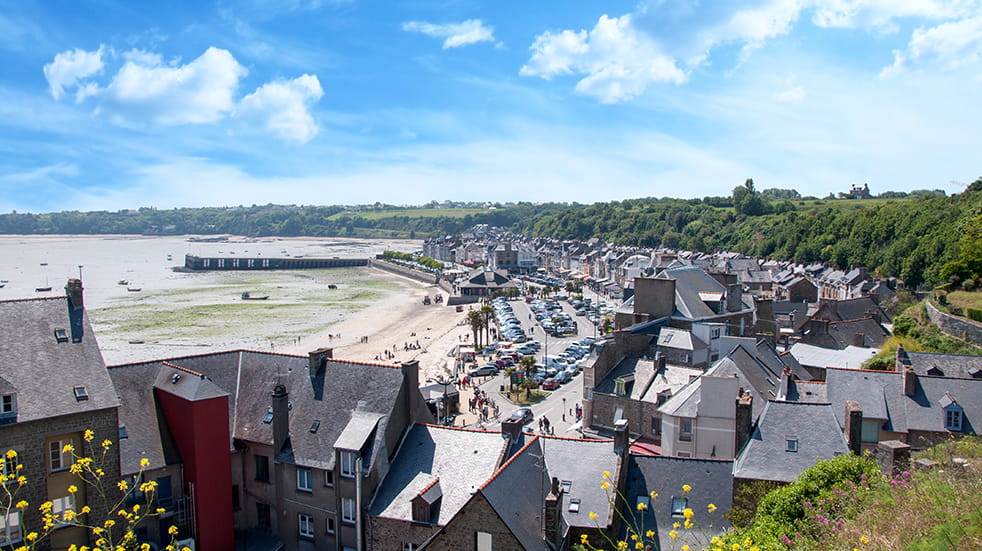 This being France, virtually any region you visit is going to be a gastronomic feast. Whether it's Pauillac lamb, Bazas beef, Bigorre pork, dense, hearty southern dishes of cassoulet, goose, duck and wild game in Toulouse; French/Catalan mash-ups in Perpignan; Alsatian cuisine in Strasbourg; or the home-cooked flavours of Provence, Burgundy and Beaujolais, you'll be spoilt for choice.
Every town small and large boasts some kind of regional speciality – you want truffles? Try Périgueux, the capital of the Dordogne department, which also has appellation-protected strawberries, walnuts and caviar.
Foie Gras? Sarlat, which produces some of the most highly rated in France.
Bouillabaisse? Marseille, of course.
Oysters? Brittany's tiny Cancale [pictured], where stalls sell freshly harvested oysters and a long row of restaurants offer seafood fresh off the boats – though nearby Riec-sur-Belon is the place to head for the country's most famous oysters, the briny Belon. And don't get us started on the appellation contrôlée cheeses – Livarot, Pont l'Eveque and, of course, Camembert in Normandy; Comté from Franche Comté; Bleu d'Auvergne… the list is endless, but wherever you are, always make an enquiry after the regional speciality, and the best place to sample it, at any local market and you won't go wrong.
---
4. Normandy and Brittany: new worlds on our doorstep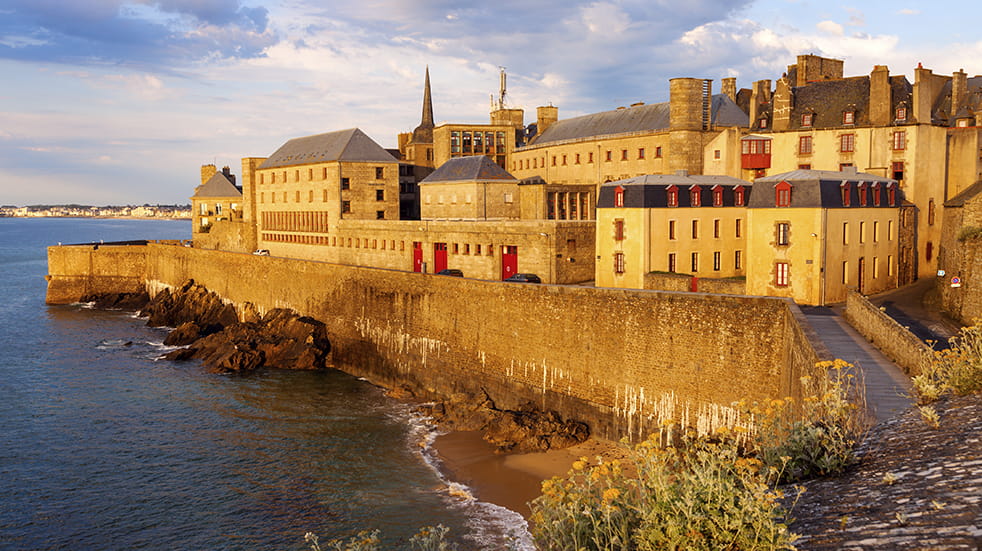 Brittany and Normandy offer everything from gorgeous beaches and historical sites to medieval marvels, all wrapped in a couple of neighbouring and easily accessible regions.
In Brittany, we love the natural wonders to be found hiking along the Pink Granite Coast (Côte de Granit Rose), and the Sentier des Douaniers in particular. Named after the pink-tinted rocks along the coastline, the hiking trail along it is manageable for most ages and abilities, offering lots of time to admire your gorgeous surroundings.
For a taste of civilisation, we love St Malo [pictured], which we first discovered as foot passengers courtesy of Brittany Ferries. With its imposing 15th-century castle, the granite-walled town is a handsome beast stuffed with great restaurants and shops. Next door, in Normandy, the outstanding ninth-century fortress of Mont Saint-Michel is an absolute world-class attraction; braves the hordes if you must, or come in the evening, when the coachloads of day-trippers will have left.
From here, it's an easy drive to the fascinating sites of Normandy; don't miss Rouen cathedral, the Bayeux Tapestry, the dramatic cliffs between Dieppe and Le Havre and, of course, the D-Day Landing beaches. It all makes for a wonderful holiday, as you'd expect from France's answer to Devon and Cornwall.
---
5. Wine trips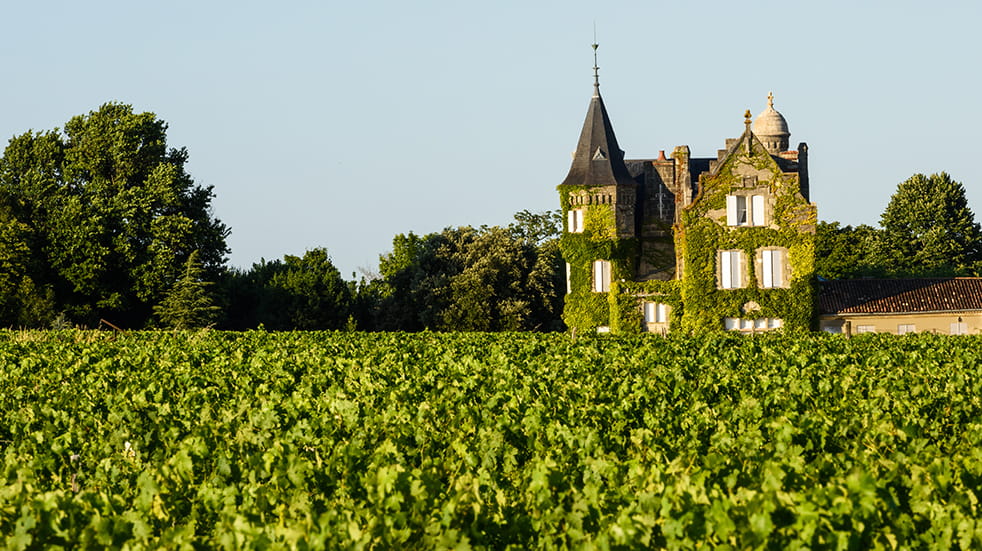 Where to start when it comes to wine trips?
Well, perhaps with the latest addition to France's already impressive wine-related attractions. The Cité du Vin opened last year in – naturellement – Bordeaux, and offers an accessible, engaging insight into the art, craft and commerce of wine though 22 large and small-scale exhibits.
Being set in the heart of the largest wine-growing area in France, there's plenty of opportunity to sample and purchase once you've learned the theory.
But equally beautiful are France's other main growing regions: Burgundy, Lyon and Dijon make great bases for exploring the easterly region and sampling local Burgundy, Chablis, Mâcon and Beaujolais; and on the plains of Champagne, the university town and UNESCO World Heritage Site of Reims offers tours of everything from a grand 13th-century cathedral and 11th-century abbey (the Basilique Saint-Remi) to world-renowned champagne houses like Ruinart and Taittinger – plus four Michelin-starred eateries.
But, for our money, if we had to choose one region to explore, it would have to be the Loire Valley. Scattered along France's longest river amid the vineyards and wine châteaux are all manner of medieval and majestic towns like Orleans, Nantes, Chinon, Amboise, Angers, Chartres, Saumur and Tours. And even the villages are some of the loveliest in France; indeed, eight of them have made the Most Beautiful Villages in France list.
---
6. Great road trips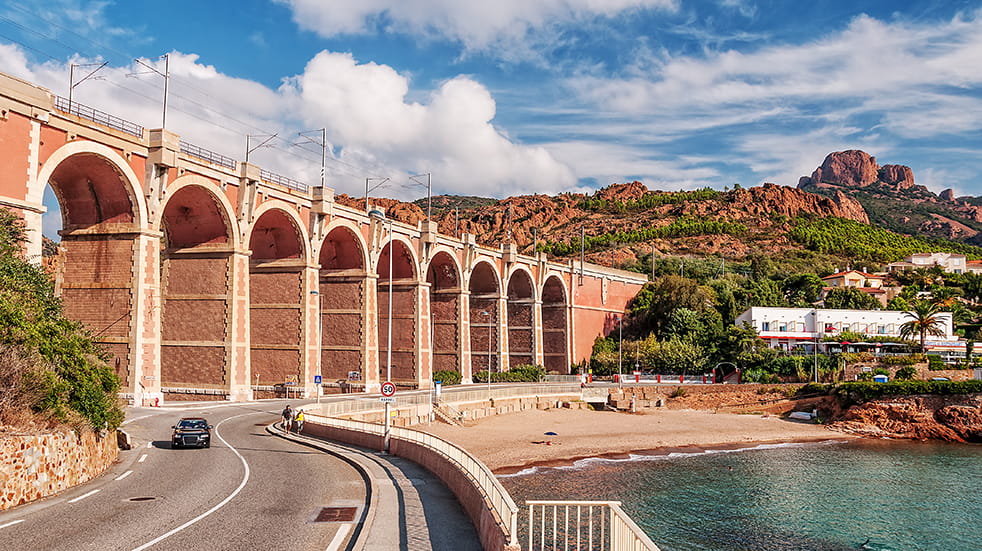 How to describe the pleasure of driving in France? It's basically endless ribbons of road threaded through impossibly picturesque scenery with, assuming you can avoid August, barely any traffic.
I have driven the length and breadth of France (literally!) and never encountered a traffic jam. And, even if the more touristy routes do get a little busier, it's a great excuse to stop off for a leisurely lunch, take a hike up a ravine, hire a bike for a waterside cycle ride… but where to go?
A quick trawl of Francophile friends resulted in the obvious – a glamorous 206km road trip along the Cote d'Azur from Marseilles to Nice, or some of the spectacular 684 km of mountain scenery running between Thonon-les-Bains and Menton (pictured at top of page) on the Route des Grande Alpes.
We would add to those river routes. Following the route of the Loire or the Dordogne affords two unforgettable holidays, especially if you choose to do the Loire from source to sea (a mighty 1053km from the mountains of the Massif Central to the west coast near Nantes) or the more manageable 500-kilometre Dordogne, which crosses much of south-west France from its source in the mountains of the Massif Central to its final confluence with the Garonne River before entering the Atlantic Ocean near Bordeaux.
---
7. A real taste of history
The Dordogne's Vézère Valley in south-west France has recently been put on the tourist map by the opening of the Centre International de l'Art Pariétal de Montignac-Lascaux (CIAPML).
Which isn't to say it wasn't known before; The Vézère Valley, or 'Prehistoric Valley', a small area spanning the Perigord Noir and Corrèze regions, is stuffed with 15 UNESCO World Heritage sites.
Cream of the crop is undoubtedly Lascaux, the cave filled with stunning paintings of the animals that roamed the area of Montignac some 17,000 years ago. The cave itself has been largely closed to visitors since 1963, but this new attraction offers a near-perfect facsimile of it and, nearby, many of the Vézère Valley's other cave sites are open to the public and offer fascinating insights into the way their human inhabitants lived as long as 400,000 years ago.
We recommend Rouffignac, the Grotte du Font de Gaume and, halfway between Les Eyzies and Montignac-Lascaux, the Roque St Christophe.