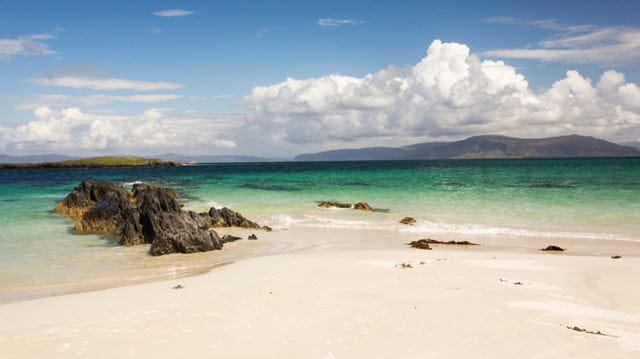 It's the kind of question Richard Osman might pose to celebrity contestants in House of Games: how many islands are there in the British Isles?
Go on, have a guess. Forty? 400? Pop another zero on the end and you're getting close. According to Ordnance Survey, the answer is 4,400 – a staggering figure.
With so many to choose from, my pick of four – with an option for each home nation – is a slim selection, but it features everything we love about islands: exploration, isolation (in the best sense of the word) and a profusion of natural beauty.
---
Ramsey Island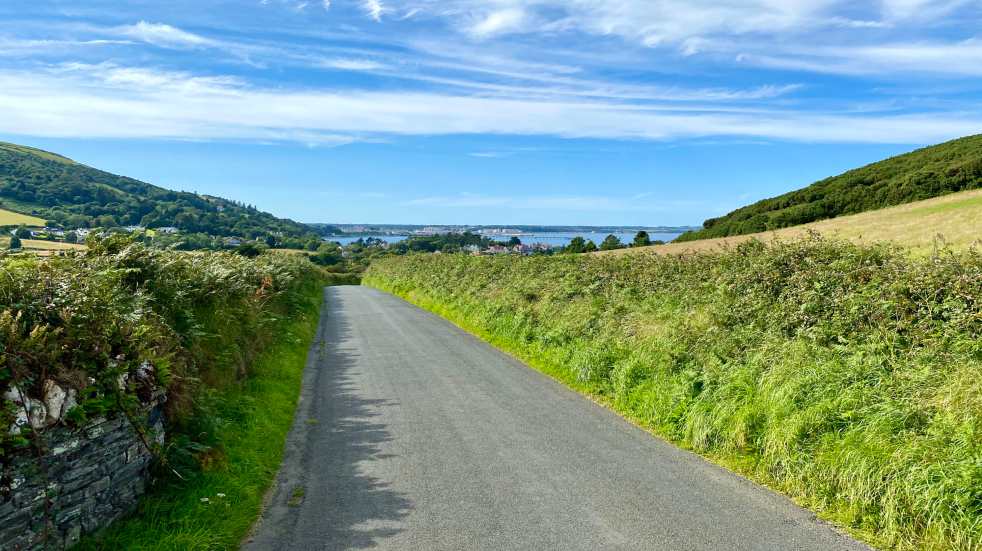 The fourth-largest island in Wales at about two miles long and a mile wide, Ramsey – or Ynys Dewi, to use its Welsh name – is just a manageable mile off the mainland.
An island nature reserve, owned and managed by the RSPB, this is a haven for wildlife. The towering cliffs on its west coast are among the highest in Wales and a top spot for nesting seabirds.
Other species, such as peregrine falcons, ravens and choughs, use the clifftop updraughts to show off their aerial acrobatics. A well-signed three-and-a-half-mile walk circumnavigates the island, but can be split into two shorter routes. And a hike across heathland – where heather and maritime plants, like sea pink or thrift, bloom in a rich carpet of colour throughout spring and summer – to the highpoints of Carn Ysgubor or Carn Llundain is highly recommended. From these twin peaks, the views are far-reaching: south to the island of Skomer; east to Pembrokeshire's wide, sandy bays; across the Irish Sea to the west. St Justinian the Hermit is said to have sought refuge on Ramsey in the sixth century and, centuries later, it's still the perfect place to get away from it all.
Getting to Ramsey Island
Thousand Islands Expeditions runs day trips from the beginning of April to the end of October. Boats leave from St Justinians, near St Davids.

Wildlife highlights
• Summer is a good time to see choughs and peregrines.
• Heather blooms in August.
• It's home to the largest grey seal colony in Wales – more than 400 pups are born here every autumn.
---
Rathlin Island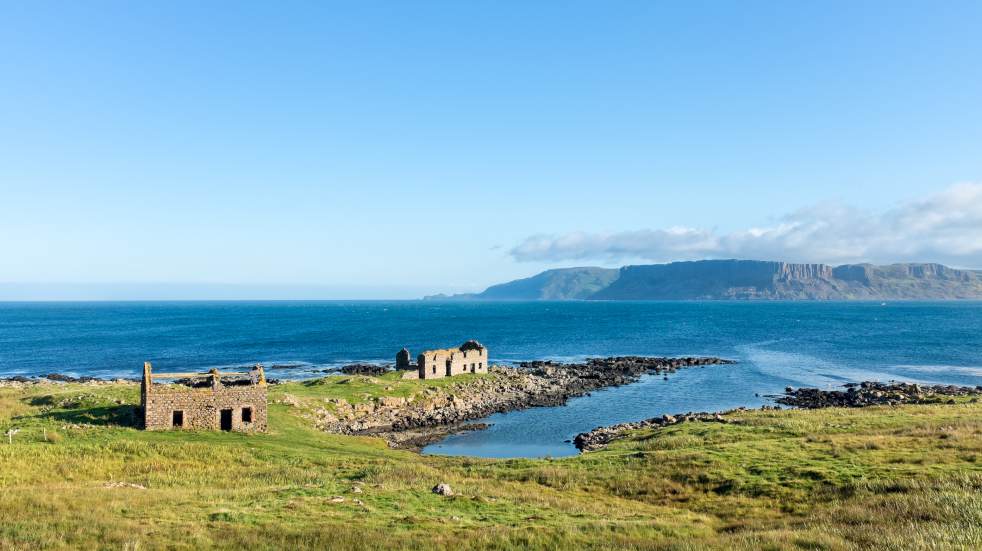 My trip to Rathlin, Northern Ireland's most northerly point – six miles across the Sea of Moyle and its only inhabited offshore outcrop – is unfortunately still on hold. But Rathlin, an inverted 'L'-shape and the largest isle in this list, has much to offer. If you're a keen – or even casual – cyclist, hire a bike on the island and follow the scenic four-mile West Light trail to the wild, westernmost tip where the West Light Seabird Centre gives you eye-level views of the country's largest seabird colony. Open from April to September, RSPB staff are on hand to help identify species. Take a tour of the unique, upside-down lighthouse while you're there.
Walkers can also enjoy the West Light trail, of course, or there's the shorter Roonivoolin Trail to the south of the island – if you take this one, look out for Irish hares along the way. Apparently, a handful of the animals that thrive on Rathlin's grasslands have distinctive blonde fur and blue eyes. A golden hare? Now that's worth waiting for.
Getting to Rathlin Island
Rathlin is another RSPB-owned nature reserve. The ferry departs from Ballycastle and takes 25–35 minutes.

Wildlife highlights
• Seabird colonies are at their busiest from May to July.
• Heath-spotted orchids bloom in late spring and summer.
• Irish hares can be spotted all year round, but seeing a golden hare is a rare treat.
---
Lundy Island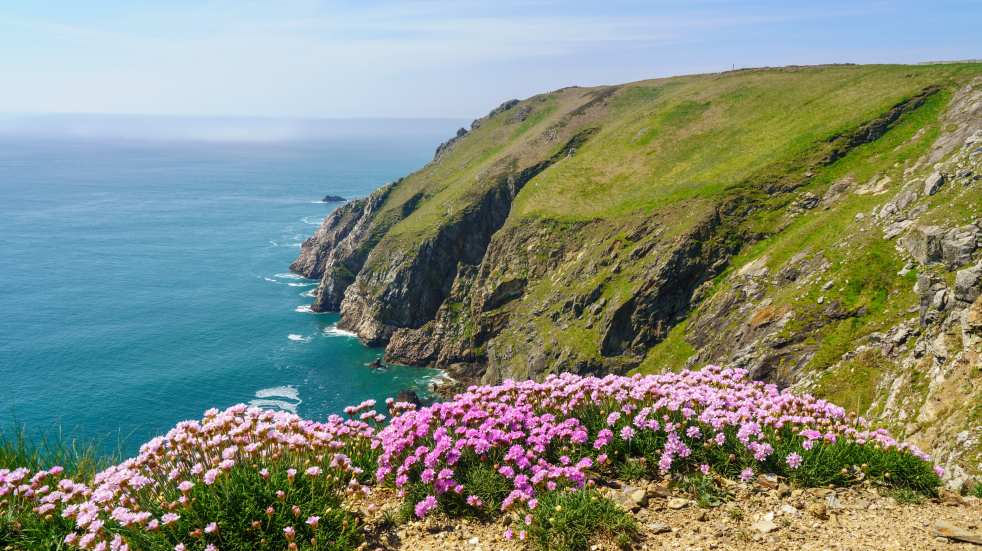 This lofty lump of granite – three miles long, half-a-mile wide and 11-ish miles off Devon's north coast – rises up from the sea where the Bristol Channel becomes the Atlantic Ocean. Back in April, when Covid restrictions lifted enough to allow me to visit, two common dolphins swam alongside our boat, steering us towards the island like a couple of flippered outriders. While I can't promise such a spectacular arrival, a wild welcome is guaranteed.
Lundy translates in Old Norse to Puffin Island. And since rats were eradicated from the island in 2006, this charismatic seabird is again calling it home. Most day trippers come here to see these much-loved members of the auk family. To find them, follow the path past the medieval Marisco Castle (built for Henry III) and the even-older standing stones to Old Light – Lundy's original lighthouse. Built in 1819, this was once the highest such building in Britain, but its impressive elevation proved its downfall: often obscured by mist, it was replaced by two lower lights on the island's north and south tips. Continue along the rugged west coast to Jenny's Cove – the best place to spot puffins. With a decent pair of binoculars, you'll pick them out from the crowded, cliff-ledge colonies of guillemots and razorbills by their brilliant orange feet and colourful bills.
On the sheltered east side, the clear waters, warmed by the Gulf Stream, are a sanctuary for sealife (Lundy became England's first Marine Conservation Zone in 2010). In summer, wardens lead snorkel safaris to explore what lies beneath the waves; above, grey seals can be spotted rolling around on the rocky beaches, like giant speckled pebbles. After this feast of fauna, finish your loop of Lundy with a pint at the island's pub, The Marisco Tavern, while soaking up the spectacular views.
Getting to Lundy Island
Day trips depart from Ilfracombe, Clovelly and Bideford, among other locations, between April and October. The crossing onboard MS Oldenburg takes two hours. You can also stay overnight in one of Lundy's Landmark Trust properties, which include quarters in Old Light.

Wildlife highlights
• Puffins are present from April to July.
• Grey seals are resident all year round.
• The rare Lundy cabbage flowers in May and June.
---
The Isle of Iona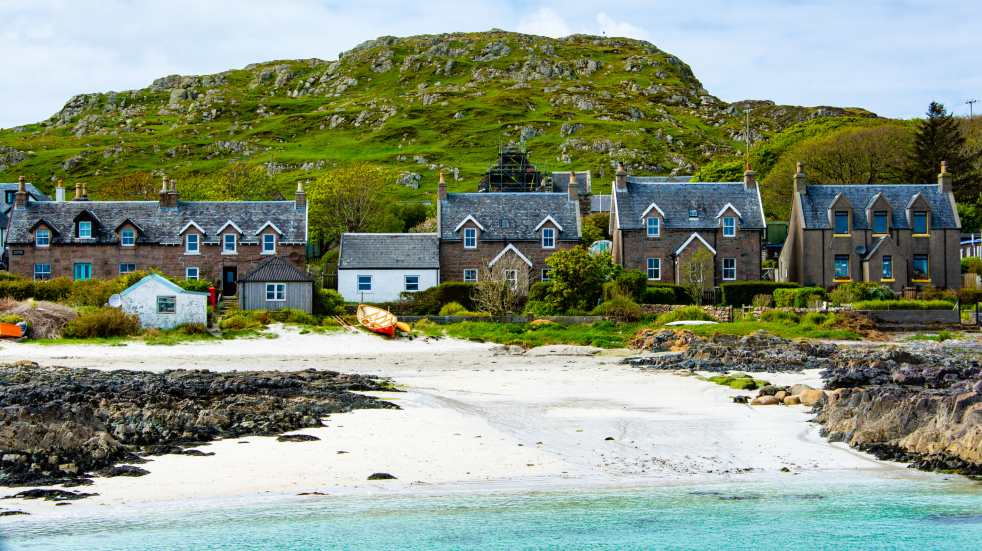 And... breathe. A few years ago, an action-packed family holiday on Mull – an altogether bigger island adventure with a full week's worth of forest walks, twisting drives, eagles, otters, mountains, midges and rain – ended with a day trip to Iona. Just a mile off the Ross of Mull, this tiny isle (it measures just half a mile by three miles) is a world away from its Hebridean neighbour.
Iona has been a place of spiritual sanctuary for centuries – and its medieval abbey, one of the oldest Christian centres in western Europe, still brings plenty of pilgrims to the island – but there's also a sense of serenity in its gentle landscape and quiet atmosphere. It's just a 10-minute walk from the ferry jetty to the grounds of the abbey. Nearby are several craft shops, where the area's famous woollen wear is a must-have souvenir.
Alternatively, head south (I followed a map handed out by primary school pupils, of which there are only 20 or so) on a quest to hear a corncrake. This rare bird isn't much to look at (it's a bit like a beige chicken), but its 'song' is distinctive: a persistent croaking, often likened to a stick being scraped across a comb.
At the opposite end of the island, white sand beaches and turquoise waters draw comparisons to the Caribbean – that is, until you go for a dip and discover that the sea is decidedly Scottish.
Getting to Iona
Caledonian MacBrayne operates crossings from Oban to Mull, where ferries to Iona depart from Fionnphort.

Wildlife highlights
• Corncrakes visit between April and September (before migrating to Africa for the winter).
• Otters can be seen all round the island, but are elusive.
• Basking sharks, dolphins and minke whales are often spotted offshore during the summer months.
---
Do more with Boundless
Save up to 20% with Ordnance Survey
Ordnance Survey is at the heart of every outdoor activity. Boundless members can save on a wide range of products including an OS Maps app subscription, and paper and custom maps to help them plan your next cycle route. To find out more, click here.
Save up to 20% with Wightlink
Save on ferry travel to the Isle of Wight with Wightlink, which offers three routes from Lymington and Portsmouth. The island is a coastal paradise, with miles of sandy beaches and dramatic clifftops. Click here to find out how to claim.
Photos: Getty Images