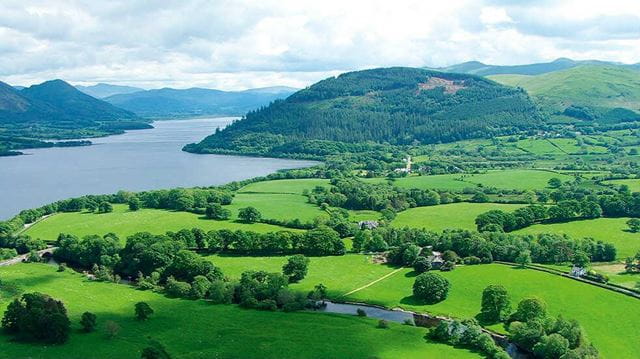 Explore the Lake District from a Boundless-owned cottage and taste Cumbria's only single malt - its first in 100 years
The Romantic poets popularised the Lake District in the late 18th century, early 19th century, and last year the majestic scenery lovingly evoked by Wordsworth and Coleridge became not just a National Park but also a Unesco World Heritage site.
In recent years the region has been associated with Gore-Tex jackets and traditional teashops, but back in the mists of time these fells and valleys harboured moonshine-makers and smugglers. The distillation of spirits from grain, yeast and water spread to Cumbria from Ireland and Scotland in the 15th century, and by the 1830s clandestine distillers such as local maverick Lanty Slee were selling liquor for ten shillings per gallon (that's 50 pence in new money).
But this year, there's a new selection of spirits on sale – and this time it's legal.
I have come to the more rugged northwest area, escaping the coach tours and gift shop queues, to see how independent producers are harnessing the natural conditions and regional farming traditions to champion premium local produce. Making my base at Boundless-owned Parkergate Cottages, located between the walkers' hub of Keswick and the traditional market town of Cockermouth, I set out to explore the new flavours of the Lakes.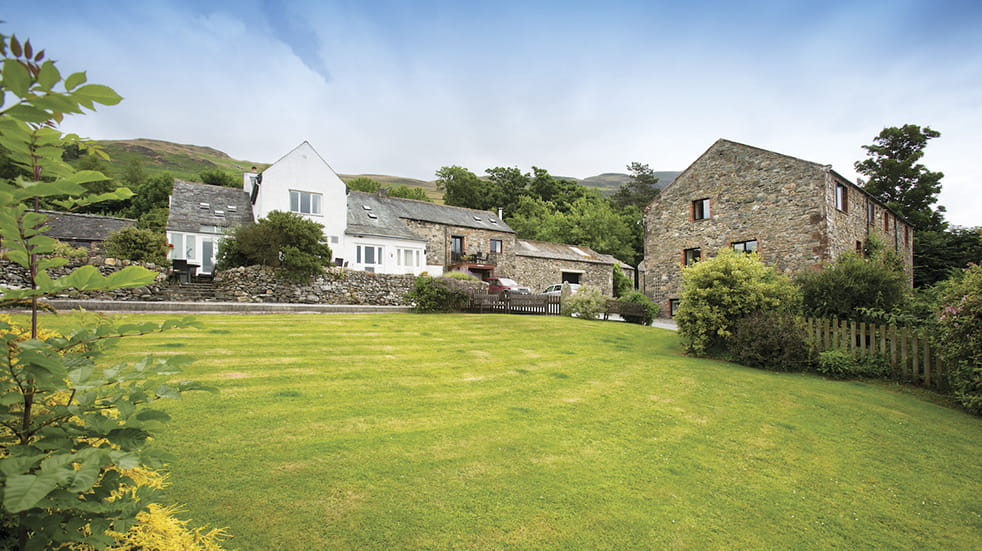 First stop is The Lakes Distillery, built on the site of a Victorian model farm in a stunning rural location. It's overlooked by Skiddaw, at 3,054ft one of the Lake District's loftiest peaks, and is close to Bassenthwaite, the only actual 'lake' in Cumbria – the rest are known as meres, tarns and waters.
The distillery is set to release The Lakes Single Malt, a limited edition whisky and Cumbria's first in a century. The first 101 bottles, matured for three years in sherry and bourbon oak casks, will be auctioned via whiskyauctioneer.com.
It's a coming of age for a project that has revived the art of distillation, and built momentum for the food and drink movement spreading across the Lake District.
The Lakes Distillery's success has coincided with the ongoing British spirits revival, making it one of a growing number of whisky distilleries in England and Wales. Indeed, the spirits industry currently generates £9.8 billion in UK sales, with spirits enjoyed by 43% of British adults, according to The Wine and Spirit Trade Association 2016.
Gin is particularly in vogue and British drinkers guzzled 40 million bottles of it in 2016 – that's enough to make 1.12 billion gin and tonics.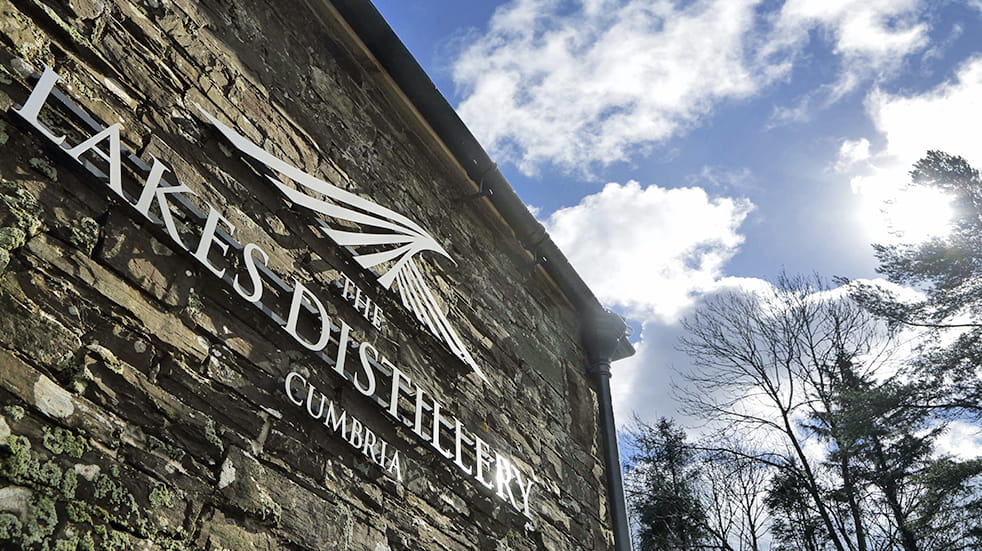 "It's a simple reflection of our expanding horizons of taste," says distillery founder Paul Currie over an uncharacteristically low-key glass of still water and a lunch of local cold meats and cheese. "Drinkers are now looking for more of a quality experience and cocktails are introducing a whole new generation to the versatility of spirits.
"Personally, I now drink whisky in a lot of different ways, including with water and ice in summer," he adds. "Whisky traditionalists may not like it, but I think this more open-minded attitude to enjoying spirits is the modern way to drink."
Paul started making whisky with his father at Isle of Arran Distillers and first applied for planning permission to the National Parks Authority to start building The Lakes Distillery in 2011. Since then, the company has invested £10m in the business and is producing 600,000 bottles of its soon-to-be-launched The Lakes Single Malt, alongside its premium gin and vodka, and The One, a blended whisky.
The methods are similar in style to Scottish distilleries but, as English whisky doesn't need to comply with the strict production methodology of the Scotch Whisky Association, chief whisky maker Dhavall Gandhi has more scope to experiment with the complexity of flavours.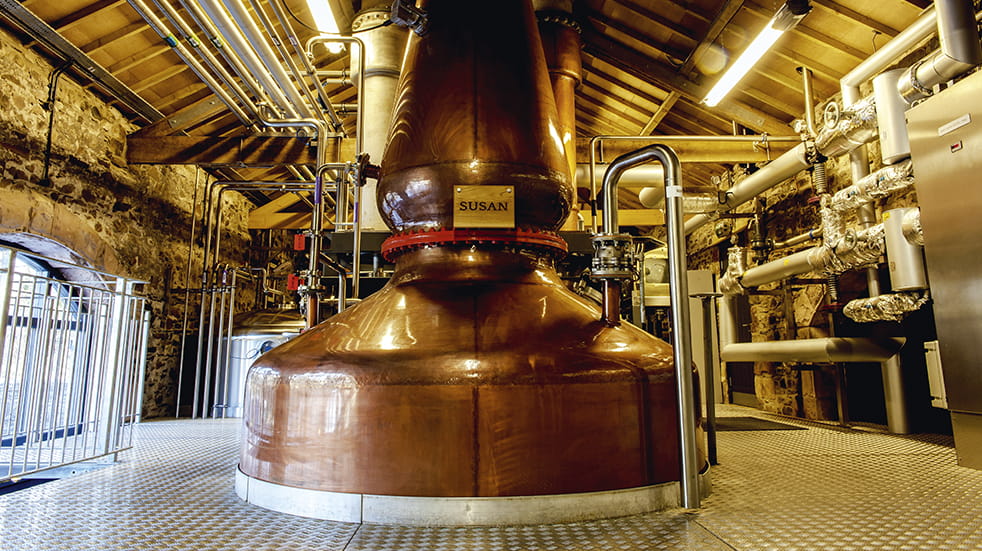 These three spirits are available at selected supermarkets and retailers, primarily in the north of England, and are exported to several regions including the USA, Australia and Japan. The site has also expanded as a tourist attraction in its own right and includes an all-day bistro, family activities and walks with alpacas on the banks of the nearby River Derwent as part of the day-out package alongside distillery tours and tasting sessions.
After lunch, I join the distillery tour (£12.50pp – there's a tour available with extra tastings, too) to learn more about the five-step process of malting, mashing, fermentation, distillation and maturation. The latter four of these are handled on site, with giant copper stills forming the centrepiece of the tightly controlled production process.
The whisky is double-distilled, while the production of gin involves the use of 14 botanicals including juniper, bilberry and heather – all native to the Lakes. A framed picture on the wall celebrates the landmark moment when the first spirit flowed from the stills – 16 December 2014.
Cumbrian hospitality
The next day, I spend a gentle afternoon mooching around Georgian Cockermouth, a ten-minute drive west from the distillery, finding places to stock up on some local souvenir goodies beyond the traditional Kendal Mint Cake.
The town has bounced back after the floods of 2009 and 2015 to offer a more grounded, authentic alternative to the Beatrix Potter image of the Lake District popularised by Hollywood films. It's a good place to sample Cumbrian hospitality at grassroots level – there are plenty of cafés, pubs and food stores around Market Place, at the other end of Main Street to the National Trust-managed house where William Wordsworth was born in 1770.
Among the highlights are Quince & Medlar, a candlelit dining room for vegetarian meals, and Wild Zucchinis for all-day bistro fare with a world-food twist. The town even has its own hipster café, with bearded men in lumberjack shirts preparing slow-drip coffee at The Moon & Sixpence. Behind the café's counter is a community noticeboard with chalked-up dates for acoustic music nights and personal development talks.
Further afield, active types could try biking or hiking around Whinlatter Forest Park, or you could simply soak up the scenery on the Ravenglass and Eskdale Railway, the narrow-gauge railway also known as La'al Ratty. The open-top carriages offer head-spinning views of Miterdale and Eskdale, with buzzards swooping overhead.
Afterwards, there's the promise of a pint of award-winning Loweswater Gold ale back in Cockermouth at the Castle Bar, or Cumberland sausages and mash at the Bitter End, a homely pub and microbrewery where the ales are as appealing as the grub.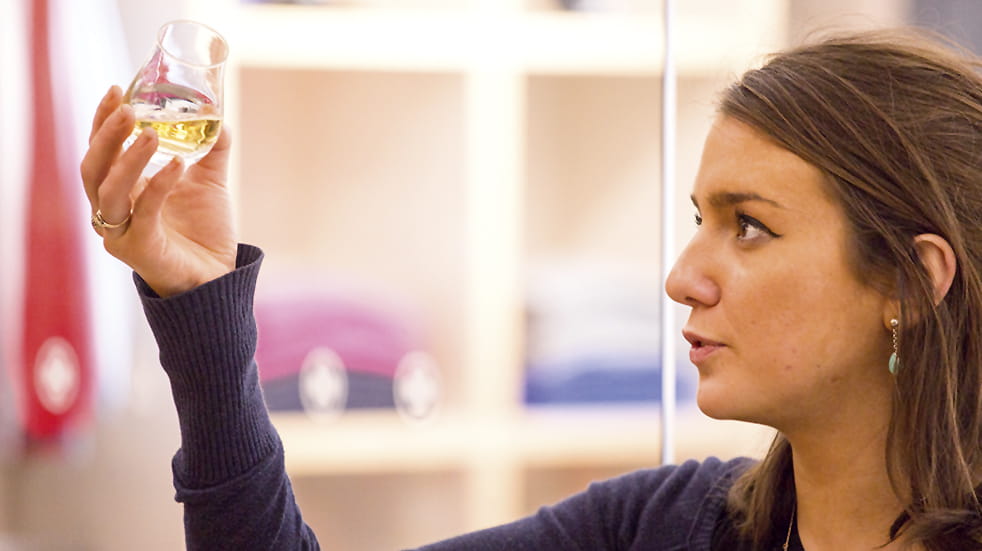 Back at The Lakes Distillery, meanwhile, the tour draws to a close with time for the all-important guided tasting. Whisky remains the core business, but a new range of gin and vodka liqueurs, flavoured with local damsons and sloes, is proving particularly popular. A new rhubarb and rosehip liqueur will join them from spring while Steel Bonnets, a new blend of English and Scotch single malt whiskies, goes on sale in May.
Commercial bottling of The Lakes Single Malt will follow, the first sampling promising a lighter, more rounded flavour with a sherry-led finish. The serious connoisseurs, however, will be holding their breath until 2025 to allow the full ten years for it to mature before finally breaking open the casks for a drop of the hard stuff.
"I had the great-grandson of Lanty Slee on my tour one day," says distillery tour guide Andrew Wood, a local man who remembers the tales of moonshine on the fells passed down as childhood yarns. "When it came to the tasting at the end, he said he liked our whisky."
"But," he smiles, raising a glass, "he thought it was just a bit too smooth for his taste."
For The Lakes Distillery tours and tastings – or to buy whisky online – visit lakesdistillery.com. For local visitor information, see golakes.co.uk.
---
Save year-round on Lakes cottages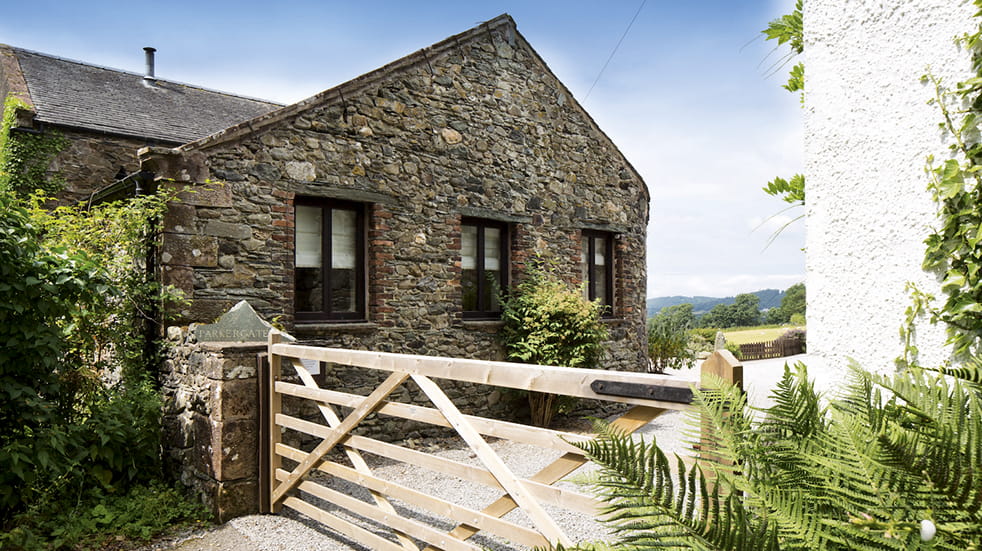 Boundless members save up to 20% year-round at Parkergate Cottages, plus there are great deals available with our late availability offers. Visit boundless.co.uk/parkergate
The Boundless-owned cottages, a complex of self-catering cottages built on a former working farm, make a great base in Bassenthwaite from which to explore the western lakes.
The site, located on the A591 six miles from Keswick and eight miles from Cockermouth, includes seven accommodation options, from cosy converted cottages for couples to a farmhouse for a multi-generational family escape of up to eight people.
It offers a rural, back-to-nature feel with lake views and ospreys circling overhead, yet easy access to the local attractions. There's even a 1.5-mile footpath leading from the accommodation to the lake, making it easy to take a brisk stroll around Bassenthwaite after a night on the Loweswater Gold.