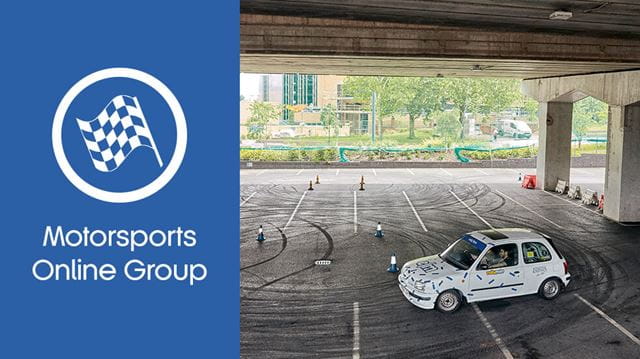 At Boundless, we put members first and want to reassure you that our members and volunteer safety is our primary concern during the current situation. If you have pre-booked to attend a Group's event, please check with the organiser as to the status of this event. Please also keep an eye on the event listings on the website to check whether future events have been cancelled or postponed before booking or travelling.
For the latest information from Boundless on COVID-19 (Coronavirus) please click here.
Motorsport UK have currently taken the decision to cancel further events up until Saturday 30 June due to the current COVID-19 outbreak, as we do not want to put any members or volunteers at risk. These events will be rescheduled at a later date, so please do check the website for updates on all Motorsport events. Thank you.
If you enjoy precision driving or the thrill of speed, the Boundless Motorsport Group is for you.
This group organises a broad range of events suitable for beginners and experienced drivers alike.
Most events can be done in your normal road car, but if you choose to excel in a more specialised area you'll find lots of enthusiastic members who will be more than welcome to offer support and advice.
The Boundless Motorsport group is MSA Affiliated so you can take part in almost any motorsport event around the country.
Track Days – Experience some of the best race circuits in the UK
Auto Tests – Put your driving skills to the ultimate test
Exclusive access and tours of motorsport venues
Spectators welcome – you might also like the Boundless Marshalling Group
We host a wide range of events and activities take a look..
Useful information and latest updates from the Motorsports Group
Motorsports Facebook Group
Motorsports have launched their very own Facebook Group. Join now and join in the discussion.
---
12 Car Rallies - dates throughout the year
Find out about Motorsports 12 Car Rallies taking place throughout the year and what it takes to get involved! Find out more »
---
MSA Competition Card
In addition to your Boundless Membership Card, to participate in any MSA permitted Motorsports events, you will require a Motorsports Association (MSA) card from your club.
For those previously issued with an MSA card, new Boundless MSA cards will automatically be sent to you.
Should you require an MSA card please contact 0800 669944 or email member.communities@boundless.co.uk
Motorsports offer a variety of events and activities throughout the year. Check here regularly for the latest updates.
For any queries please contact us from our list of contacts below


motorsports@boundless.co.uk


01273 744763

---

Motorsports Group Committee
Leader - Mike Biss
mike.biss@btinternet.com
Secretary- Doug Harrison
douglas.h@btinternet.com
07917 021312
Treasurer- Madeleine Grubb


madeleine.grubb@boundless.co.uk
Committee- Mike Harrison
mlh.bhm@btconnect.com
07974 268560
Committee- Gwilym Griffiths
gwilym.griffiths@boundlesscommunity.co.uk
Committee- Pete Gregory
pete.gregory@boundlesscommunity.com