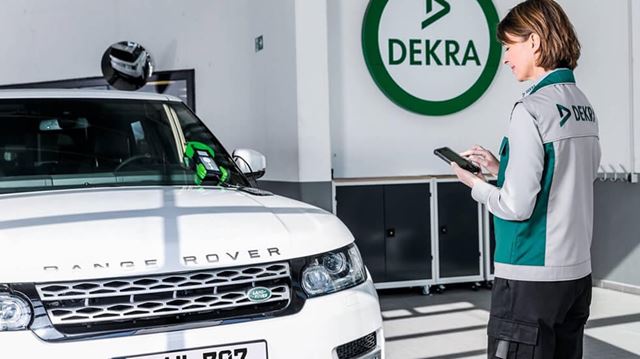 DEKRA inspect thousands of cars, vans and other vehicles worldwide. They're one of the leading providers best practice services in the vehicle inspection market and Boundless have partnered with them to bring our members some brilliant deals and offers to keep their motors running safely while also saving money!
20% off on comprehensive Inspection rates
Free HPI check included on all pre-purchase inspections
Vehicle inspections from a qualified engineer from only £79
Price includes a road test to make sure the vehicle is safe, roadworthy and worth the money
Guaranteed confidentiality and impartiality
Fixed rates for vehicle inspections, with no hidden extras
Verbal report the same day as vehicle inspection
Vehicle inspection can be carried out at any garage premises, office car parks or at any private address (with an off-road, level hard standing)
Quick response times subject to workload and vehicle/vendor availability. Reports sent as soon as practically possible
They will provide free initial advice without any obligation
Inspections on vehicles up to 20 years old
Save 20% on DEKRA Expert Engineer Reports
Free HPI check
A free HPI check is included on all pre-purchase vehicle inspections. This check will show vehicle owners data on recalls, mileage discrepancies, number of previous owners and further information about the history of your car, van or motorhome.
Become a Boundless member today to claim your DEKRA 20% discount and get your HPI check for free.
Comprehensive Vehicle Inspection
The comprehensive vehicle inspection consists of up to a 206-point check, covering mechanical, electrical and bodywork areas of the vehicle.
---
Peace of Mind Inspection
For people who are happy with the cosmetic appearance of a vehicle that they're about to buy (or have recently purchased), the peace of mind inspection covers 155 items, checking that you're buying a technically sound vehicle.
---
Van Inspection
Suited to people seeking peace of mind when thinking about buying a van, the DEKRA Expert Van Inspection Engineer performs up to a 156-point vehicle inspection on vans up to 3500kg in weight, pointing out any areas of immediate concern.
---
Motorhome Inspection
For people who are considering purchasing a used motorhome or for people who have recently purchased a used motorhome, the DEKRA Expert Motorhome Inspection includes a 192-point vehicle check to identify any potential problems before they become a problem.
Please note that the DEKRA Expert Motorhome Inspection covers motorhomes up to 3500kg in weight, aged up to 15 years old.
---
Expert Vehicle Engineer Reports
The DEKRA Expert Engineer Reports service is offered to assess vehicles for:
Unit/Components Mechanical Failure Report
Accident Damage-related Report
Dispute or Arbitration-related Report
This service is suitable if you require a qualified engineer to assess specific mechanical, body, systems or electrical problems and provide an independent engineers report.
Accident Damage-related Report
Post-accident vehicle inspections can be used to assess accident damage repairs to examine the competence of work undertaken, quality of the repair and vehicle condition.
Dispute or Arbitration-related Report
Should you need an inspection to assist in the resolution of a repair dispute with a manufacturer, service provider, Warranty Company, insurer or repairer, who has either refused or failed to address your concerns to your satisfaction, an engineer can compile an independent engineers report.
The habitation area of motorhomes - the electrical systems and appliances, water fittings and appliances, gas fitting and appliances have not been checked. These are beyond the scope of the inspection. It is strongly advised that these are tested and checked by a suitably qualified person prior to purchase. The body/caravan area has not been checked for water ingress or dampness. You are advised that a damp meter reading be taken prior to purchase. Lines are open 9am-5pm Monday to Friday. Telephone calls may be monitored and/or recorded.