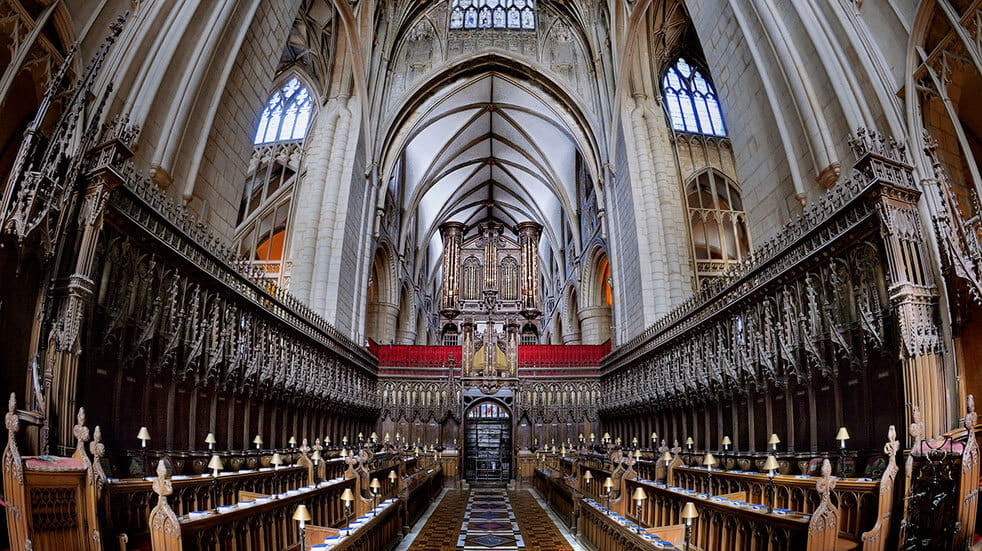 Mark your diary with these special events worth visiting: science fiction and fantasy, history, a ceilidh, and new sports
1. Fantasy Heroes
25-26 January, Leeds Royal Armouries Museum
Fantasy Heroes is the latest weekend from the Royal Armouries Museum as part of its behind-the-scenes exhibition Make: Believe, featuring all manner of props and iconic weapons from films and TV. Focusing on dragons and elves, Fantasy Heroes will show you how to wield the swords and shields used in The Lord of the Rings and Eragon that are on display.
---
2. Where There Is Light
16 January-23 February, Gloucester Cathedral
Where There Is Light looks to brighten the January gloom with an immersive art installation. Housed in the already breath-taking Gloucester Cathedral, it's a walkthrough experience housed in the Lady Chapel inspired by the contribution made by refugees through history.

Marking the 20th anniversary of Gloucestershire Action for Refugees and Asylum Seekers (GARAS) and 80 years since 10 German 'Kindertransport' boys arrived in the city during World War II, it should bring about reflection as well as dazzling you with its luminous majesty.
---
Find more great things to do around the UK
25 free things to do in January 2020
The UK's best space-themed days out
---
3. A Sharp Pencil
From 25 January, Falmouth Art Gallery, Cornwall
Doing exactly what it says in the title, A Sharp Pencil is an exhibition of drawings by local artist Patrick Woodroffe and fellow sketch enthusiast Peter Markey. Expect some intriguing art with a sense of humour to match, as well as other similar pieces on display from elsewhere in the gallery.
While you're there you can also enjoy the gallery's full collections that includes 2,000 pieces that cover several centuries.
---
4. Burns On The Beach
24 January, Ayr Beach, Scotland
As a prelude to Burns Night on the 25th, Burns On The Beach is a special occasion to honour Scotland's national poet. At the pierend of Ayr Beach from 7pm you'll enjoy an evening of light and sound, with music, dance and poetry as well as bonfires, the illuminated pier and a host of other attractions across the beach.
So wrap up warm and celebrate the life of Rabbie Burns in a unique way.
---
5. Empires In Early Modern South Asia: The Mughals And After
30 January, The Barber Institute Of Fine Arts, Birmingham
Empires In Early Modern South Asia: The Mughals And After is a free one-hour lecture from the University of Birmingham's Dr Manu Sehgal. As an expert in South Asian history he's the ideal guide to take you back to the time of the mighty Mughal Empire that dominated the area for centuries. Make sure you book your place for this short exploration of its distinctive culture that can still be seen today.
It's part of The Mughals: Power and Beauty at the Indian Court exhibition which runs at the Barber Institute until 2 February.
---
Images © Getty