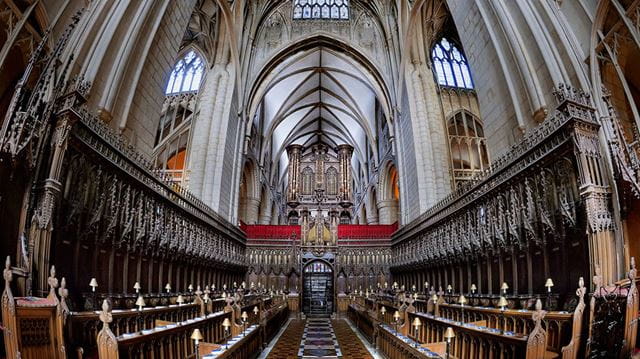 Mark your diary with these special events worth visiting: light shows, art exhibitions, and an animatronic T-Rex
1. Where There Is Light
16 January – 23 February, Gloucester Cathedral
Where There Is Light looks to brighten the January gloom with an immersive art installation. Housed in the already breath-taking Gloucester Cathedral, it's a walkthrough experience housed in the Lady Chapel inspired by the contribution made by refugees through history.
Marking the 20th anniversary of Gloucestershire Action for Refugees and Asylum Seekers (GARAS) and 80 years since 10 German 'Kindertransport' boys arrived in the city during World War II, it should bring about reflection as well as dazzling you with its luminous majesty.
---
2. Quay Rex
8-23 February, Mermaid Quay, Cardiff
Just two weeks after Cardiff bids farewell to Dippy the Diplodocus, who heads to Rochdale on his UK tour, the Welsh capital welcomes another dinosaur. Mermaid Quay will host the country's biggest animatronic dino – a terrifying 5-metre-tall Tyrannosaurus Rex dubbed Quay Rex – to attract and scare families over half term.
There will also be a free dinosaur ride for the Jurassic-obsessed youngsters, things to buy and, of course, plenty of chances to get some good snaps. You can even head up to the terrace to get a close-up view of its teeth if you're brave enough!
---
Find more great things to do around the UK
25 free things to do in February 2020
The UK's best space-themed days out
---
3. A Sharp Pencil
From 25 January, Falmouth Art Gallery, Cornwall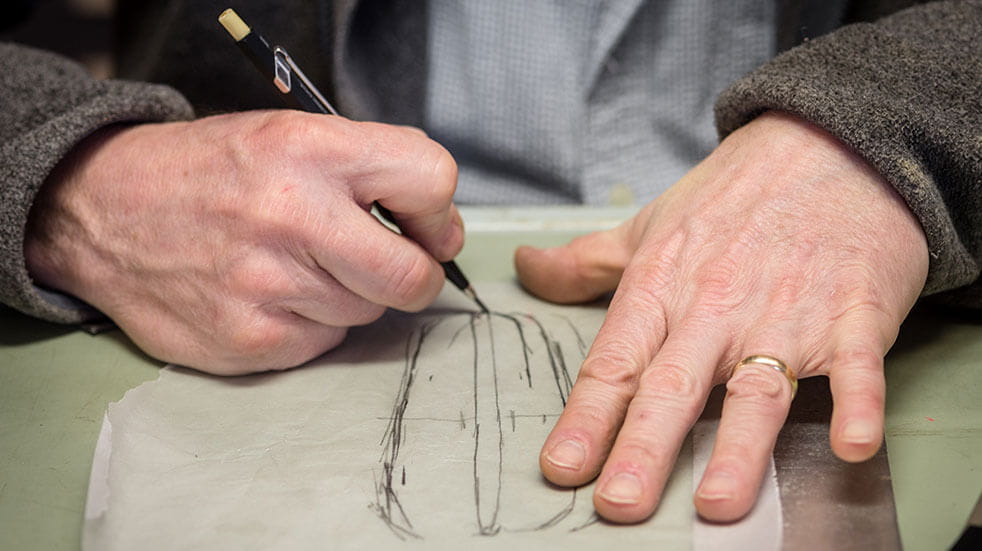 Doing exactly what it says in the title, A Sharp Pencil is an exhibition of drawings by local artist Patrick Woodroffe and fellow sketch enthusiast Peter Markey. Expect some intriguing art with a sense of humour to match, as well as other similar pieces on display from elsewhere in the gallery.
While you're there you can also enjoy the gallery's full collections that includes 2,000 pieces that cover several centuries.
---
4. Bristol Light Festival
28 February – 1 March, Bristol city centre
Coming just after the light shows that take place around Christmas, the Bristol Light Festival will brighten up the end of the winter. From 5pm-11pm each night a number of city centre spaces will be lit up thanks to the efforts of local and internationally renowned artists; explore the displays around Castle Bridge, Cascade Steps, Queen Square, Park Street and Trinity Steps on College Green.
You can follow a special route and enjoy the sights at each location as Bristol gets more vibrant over the weekend.
---
5. Sounding the Story: Why John Williams' Film Music is more than Music
26 February, Lecture Theatre 2, University Square, Liverpool
Even if you haven't seen Star Wars, Indiana Jones, E.T. or Jaws, there's a good chance you'd recognise the John Williams' theme music when you hear it. Sounding the Story: Why John Williams' Film Music is more than Music is a free evening lecture from Dr Giles Hooper that explores the importance of the music in these films and just why Williams is regarded as the greatest film composer of all time.
This is one of many free lectures from the University of Liverpool over the coming weeks that anyone can attend.
---
Images © Getty