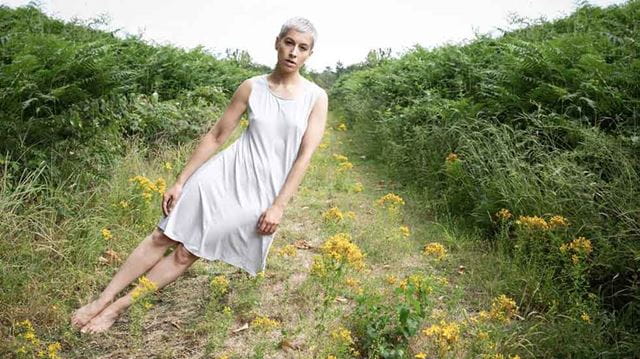 Whether you want to go out or stay at home, fill your New Year with escapism and entertainment – all for free!
From big-hitters like London's Globe Theatre and V&A Museum, to small-scale art classes and online singing lessons, here are some of the best free things to do in January, to keep you (and the whole family) active, creative and entertained.
Note: any activity that you do should adhere to the government guidelines for your local area and the area that you intend to visit.
1. Be inspired to build
The LEGO Group presents A Really Cool World, until 2 January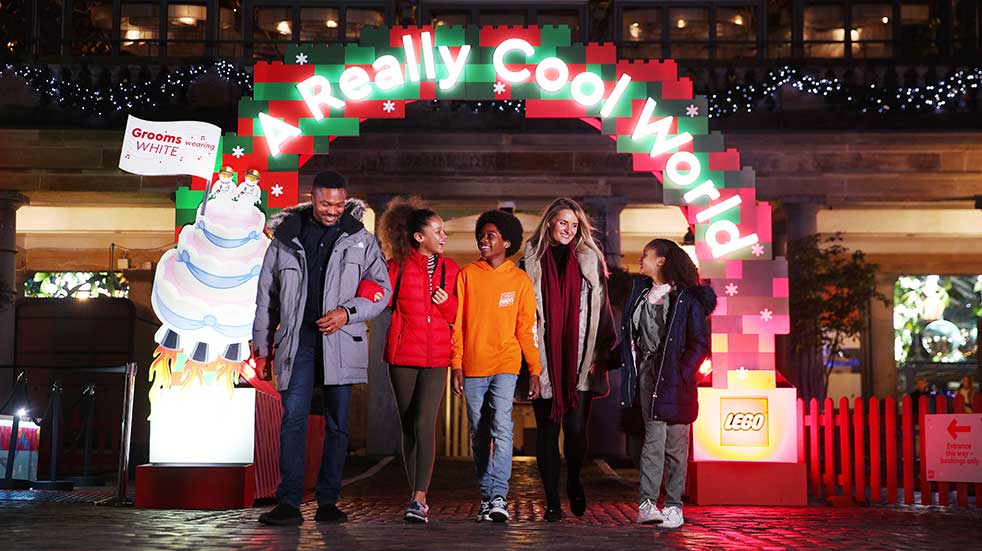 Fuel your little ones' imaginations with a trip to LEGO's new interactive installation at London's Covent Garden – a 'Really Cool World' of dragon-slaying princesses, famous Star Wars heroes, meteorite-dodging dinosaurs and sneaky hidden Santas. It's bright, colourful and surrounded by all of Covent Garden's other festive fun – including mulled wine stalls and a constellation of Christmas lights.
2. Enjoy a very special storytime
Suddenly a Star, until 3 January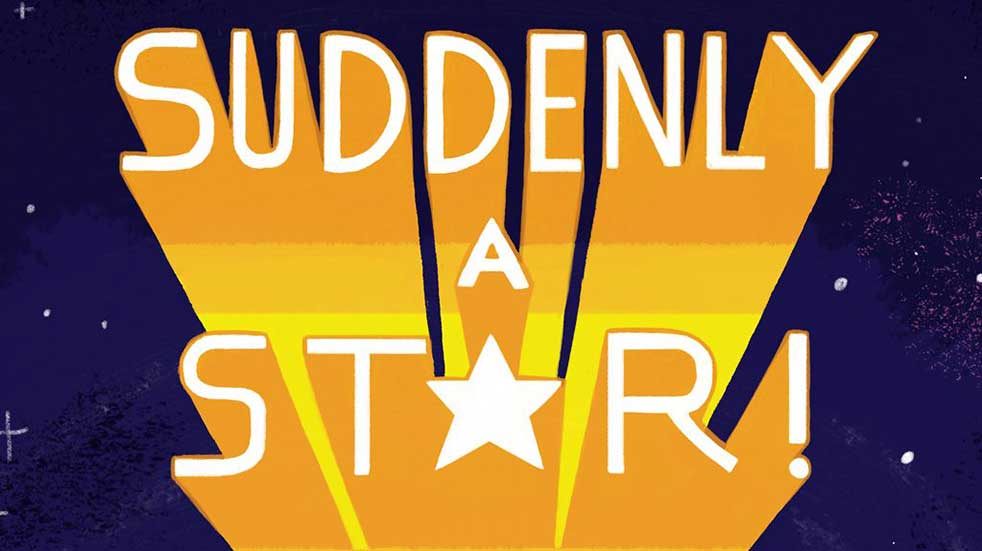 Grandparents, donkeys, wishes, cunning mice – this collection of stories, performed for an online audience by writer Renata Allen and musician David Gibb, has been enchanting both kids and adults since it began its run at the start of December. Delivering the message that 'everyone has the ability to shine their own light, in their own way', Suddenly a Star is at once thoughtful and uplifting.
3. Switch off your screen
The White Plague, until 3 January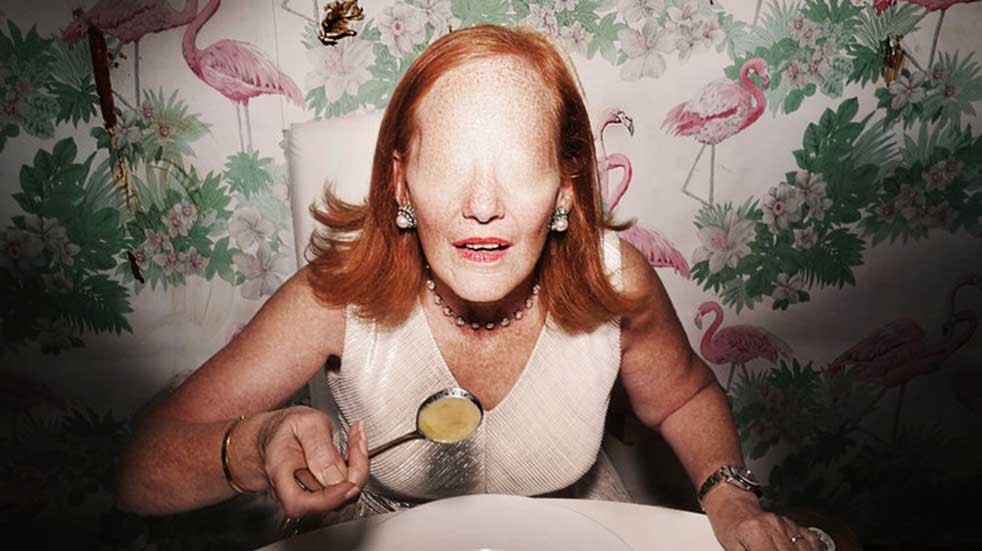 The premise of The White Plague feels uncomfortably familiar. This 'binaural play', portrayed entirely through sound and being streamed online for free, tells the tale of a society left blind by a mysterious illness – an idea so darkly dystopian that it makes 2020 sound like a picnic. Festive and frivolous this is not, but the deliciously black humour and great acting make this an unexpected treat. Goosebumps guaranteed.
4. Watch the world's greatest love story
Romeo and Juliet, until February half term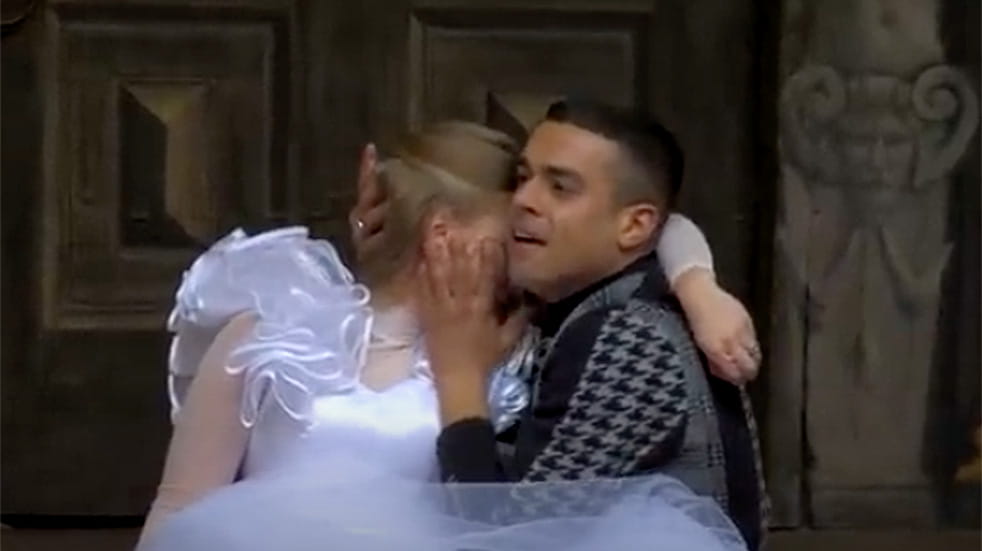 There's something magical about watching Shakespeare at London's Globe theatre. In the hands of its actors, the Bard's prose really springs to life. The 2019 production of Romeo and Juliet (now on YouTube) is no exception: you'll be transfixed by this searing tragedy, a tale that spans centuries yet still has the power to capture the heart.
5. Find a brighter horizon
All Will Be Well: Children's Rainbows from Lockdown, until 21 February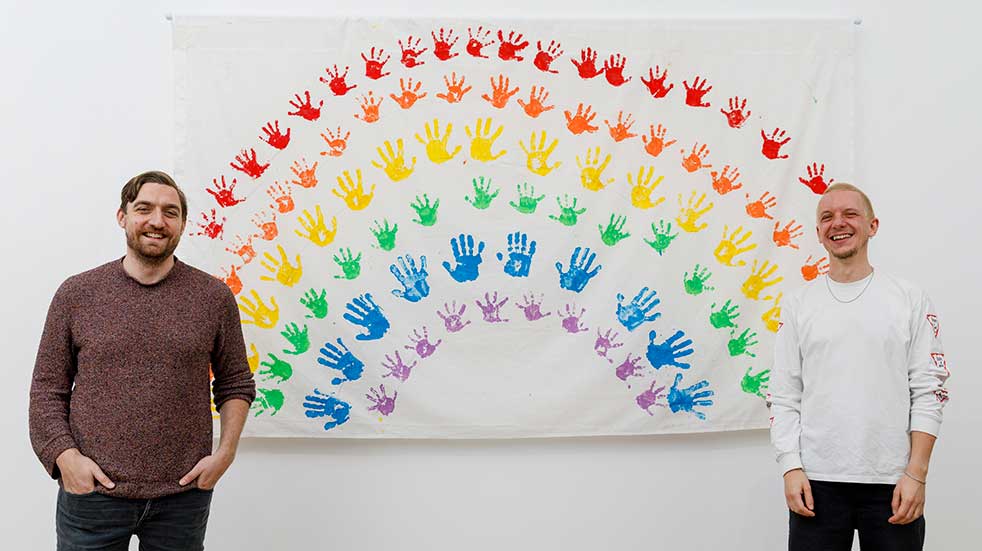 2020 was the year of the rainbow: a symbol of hope, compassion and gratitude for the NHS and key workers. This summer, London's V&A Museum asked children all over the country to send in their rainbow artworks – the paintings, collages and drawings that they made at the height of lockdown. Now, they're on display at the museum itself, a glorious collection that will lift your heart, make you laugh and maybe bring a tear to your eye too. A thought-provoking retrospective on this hardest of years.
6. Marvel at Baroque-inspired art installations
Octagon 300, until 21 March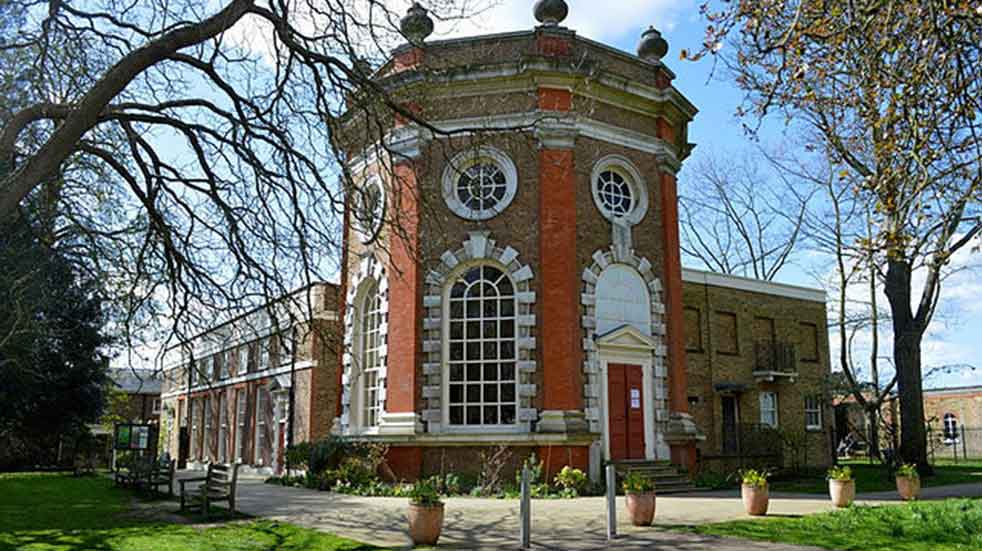 Twickenham's Orleans House Gallery celebrates 300 years of its iconic Octagon Room with a special exhibition. Curated by art collective Alice in Hackneyland, Octagon 300 was inspired by the artistic techniques of the Baroque period and includes a pink masterpiece that doffs its cap to Queen Caroline's visit to the room in 1729.
7. Marvel at the masters
Renaissance Watercolours, until 18 April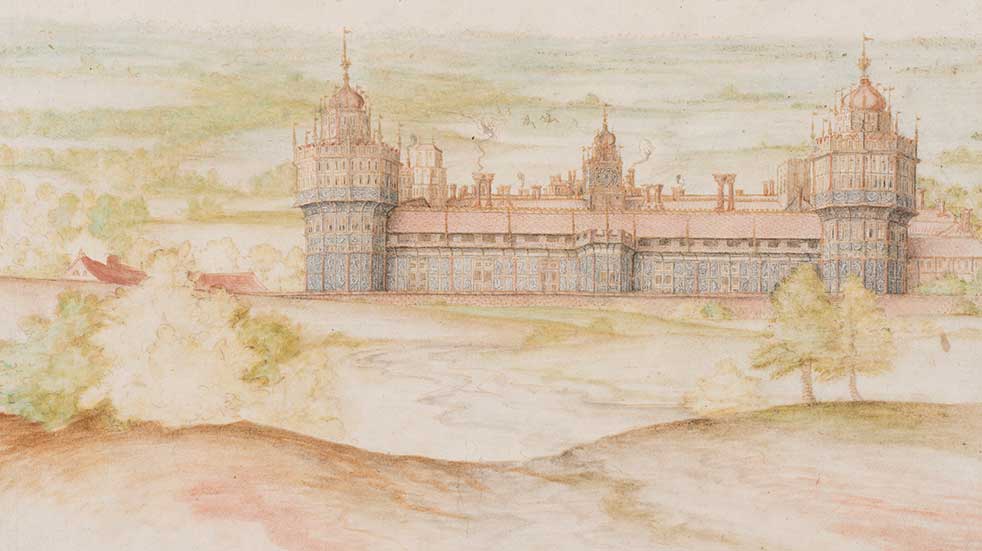 London's V&A is home to the UK's national collection of Renaissance watercolours – encompassing everything from finely illustrated manuscripts to royal portraits, sylvan landscapes to dainty miniatures. This free exhibition reveals the variety and vitality of the medium, and its particular importance in capturing nature and botany – a meeting of art and science.
8. Follow the capital's carnival
New Year's Day Parade, 1 January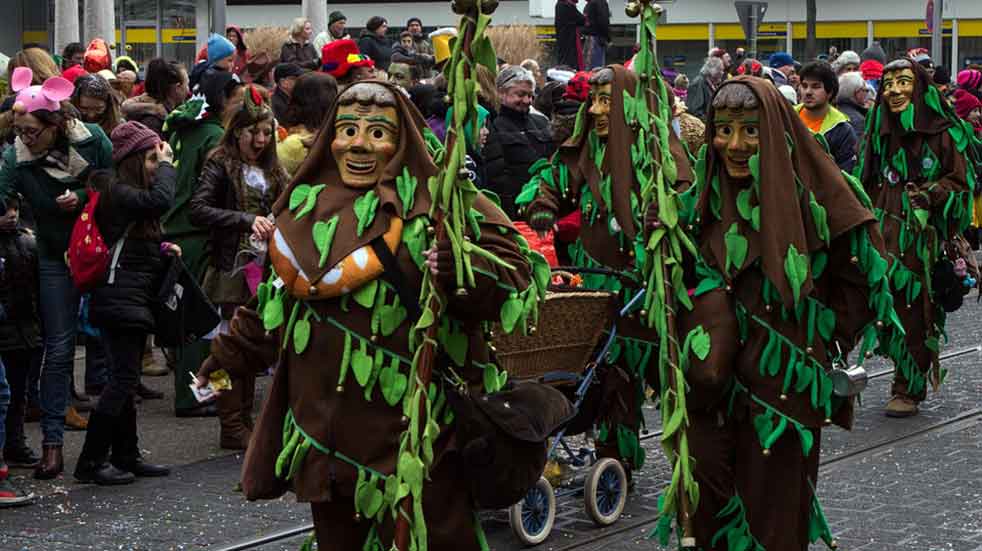 If you've caught London's New Year's Day Parade in the past, you'll know it's a riot of music, carnival and glitter – with everyone from Chinese dragon dancers to Pearly Kings and Queens taking to the capital's streets. 2021 will, of course, be markedly different from usual – but with streamed live performances, archive footage and oodles of London pride, it'll kick off the year in style.
9. Sing loud and proud
V Vox choir workshops, 5, 12, 19 & 26 January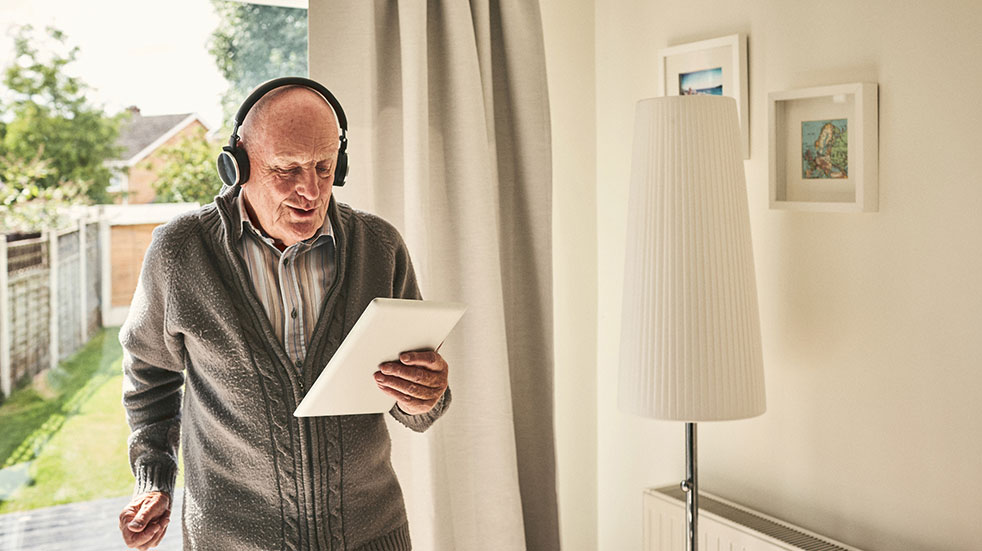 Love belting out tunes? Join V Vox for fun, informal singing sessions throughout the month of January – with all music, lyrics and backing tracks supplied. This community singing group moved online at the start of lockdown, and has since picked up members from all over the world. The free group 'meets' once a week.
10. Start your spring clean
Home Decluttering Workshop, 6 January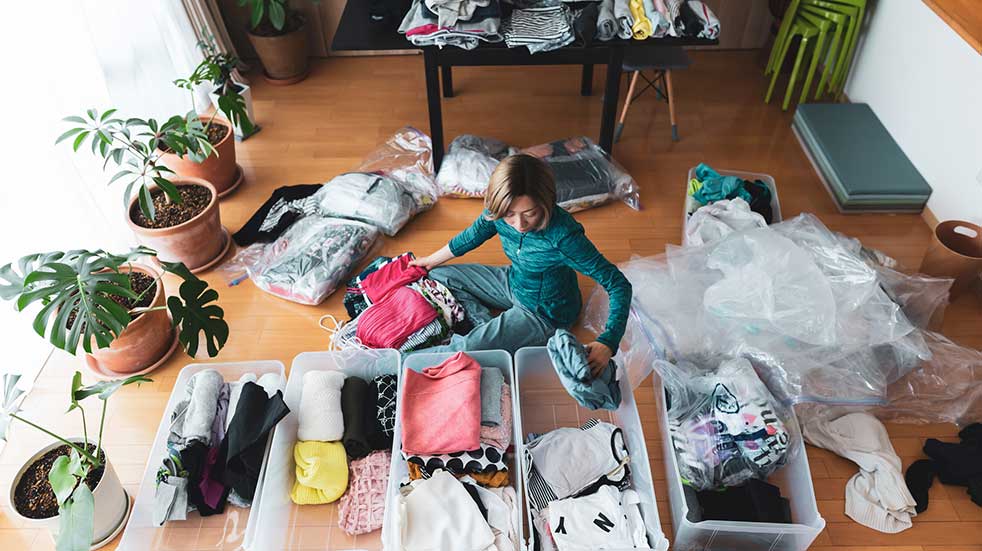 With the Christmas decorations tidied away and 2021 just beginning, now's the perfect moment to start decluttering – reclaiming your space, getting organised and letting go of things you no longer need. It can be daunting, but this online Home Decluttering Workshop will break it down into easy steps: it's hosted by Laura Williams, a 'Professional Organiser' who'll help you get ship-shape in no time.
11. Get quizzical
Not in a Pub Quiz, 6, 13, 20 & 27 January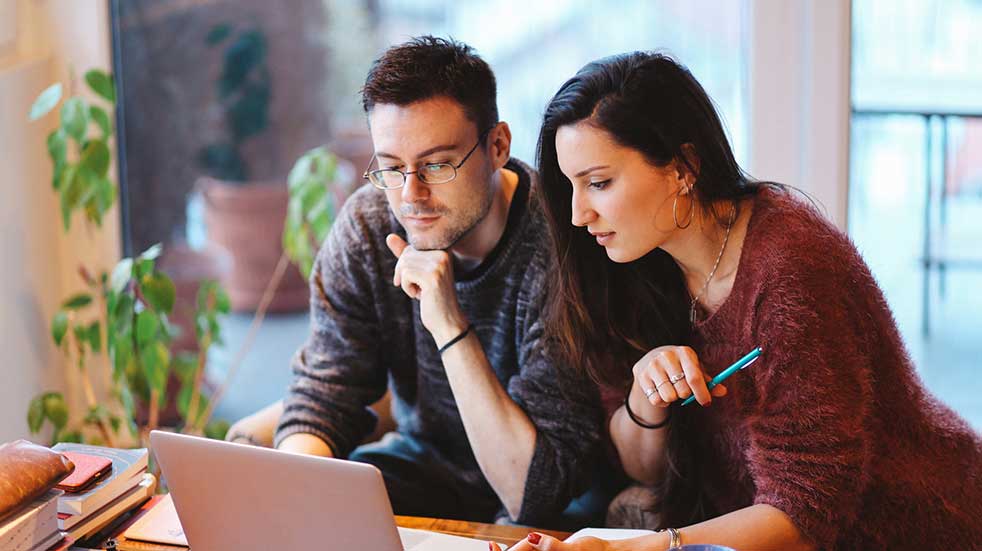 Has a year of Zoom quizzes made you a trivia champion? Put your knowledge to the test with a 'Not in a Pub' quiz – a weekly contest that anyone can join in with. Streamed online, it's a chance to pit your team against the nation's best, with questions covering pop culture, sport, music and more.
12. Design a bee and butterfly haven
Gardening for Wildlife, 7 January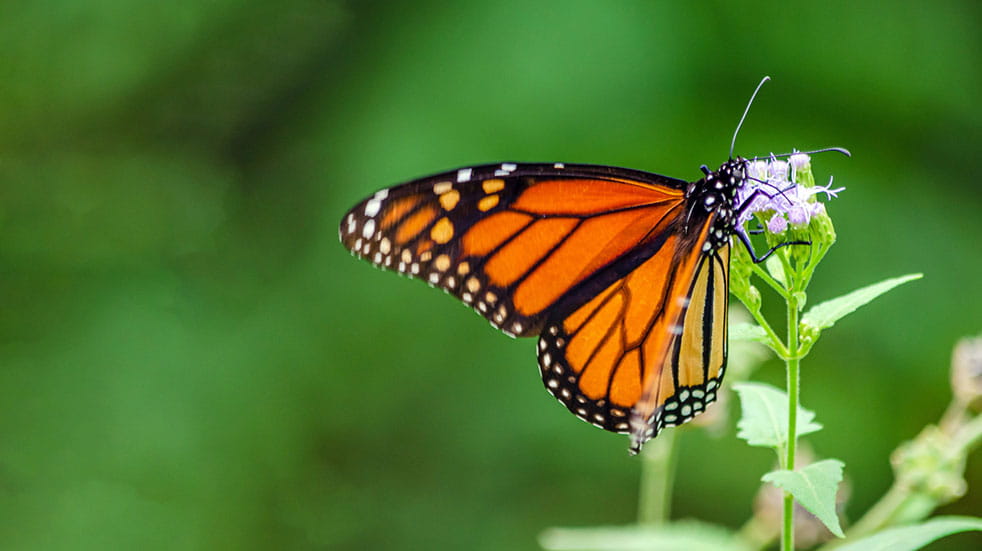 We can all do more to make our gardens wildlife-friendly – be it growing nectar-rich flowers, rewilding our borders or creating a hedgehog-friendly corner. To pick up some tips, tune into this 'Gardening for Wildlife' workshop run by the National Trust Association: it'll be a great starting point for your spring planting.
13. Make a moment for music
Hill Ensemble, 7 January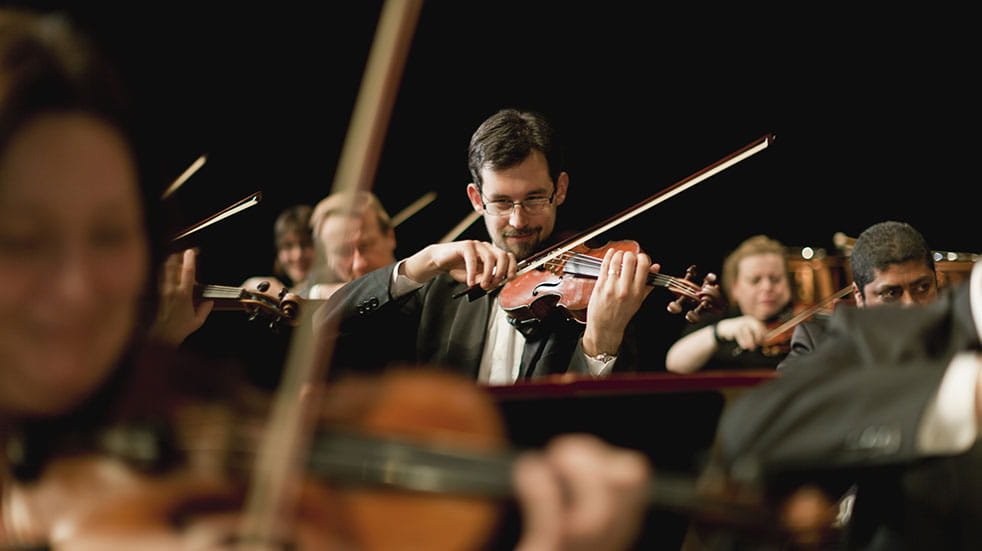 The Royal Academy of Music has a rich back-catalogue of performances on its YouTube channel. You can disappear down a rabbit hole of classical music, with jazz ensembles, chamber music, string quartets, opera and more – all for free. And there are live-streamed shows, too: this January, catch a recital of two rousing works by Beethoven and Martinu, performed by the Hill Ensemble at the David Josefowitz Recital Hall.
14. Travel via your tastebuds
Anywhere But Here Cooking Classes, 9, 16 & 23 January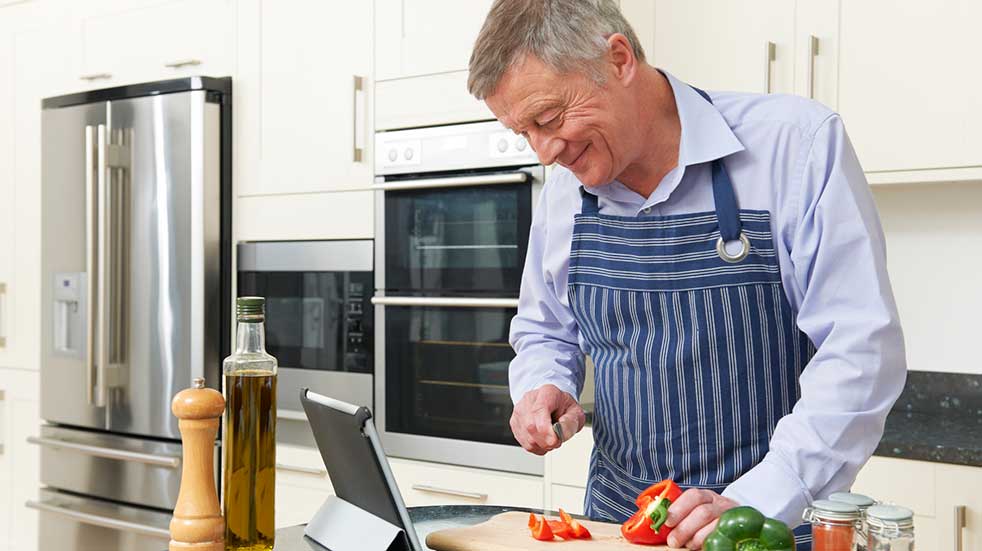 While holidays are in short supply, bring a little sunshine into your life with a free cooking class from Anywhere But Here. Throughout January, they'll be sharing favourite dishes from Portugal, Spain and France – such as tortilla Española and coq au vin. Each session comes with an ingredients list, so you can cook along with the chef (though it's not compulsory). There'll be plenty of travel tips and inspiration from each country too.
15. Get creative
Art for Wellbeing, 11, 13 & 27 January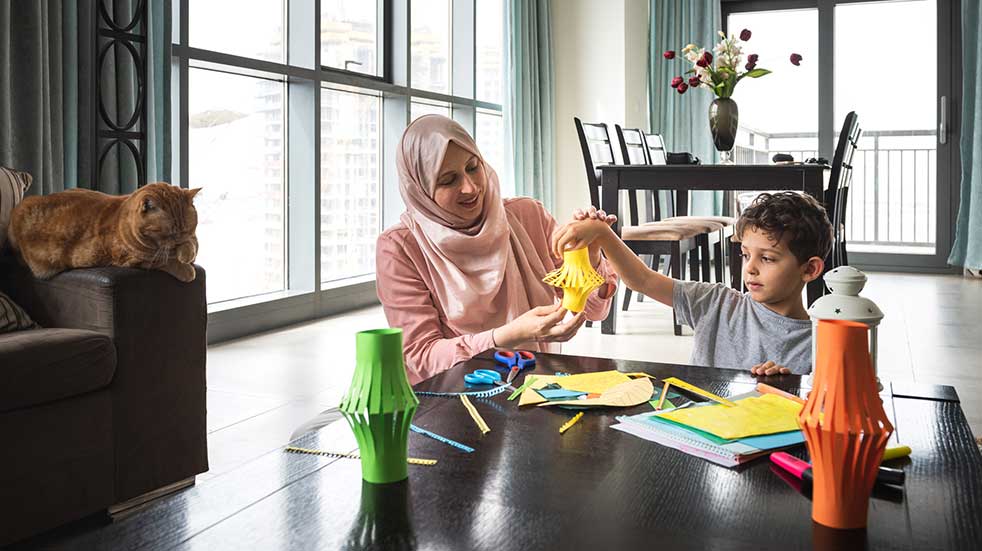 New year, new hobby? This January, indulge your creative side with drawing, painting and lantern-making workshops from Ricefield Arts. They're free, online, and no experience is necessary – all you need is a few materials. On 11 January, you can learn how to make Chinese-style lanterns, while the following sessions focus on nature-drawing techniques – such as butterflies (13 January) and sea shells (27 January).
16. Put your thinking-cap on
Puzzled Pint Edinburgh,12 January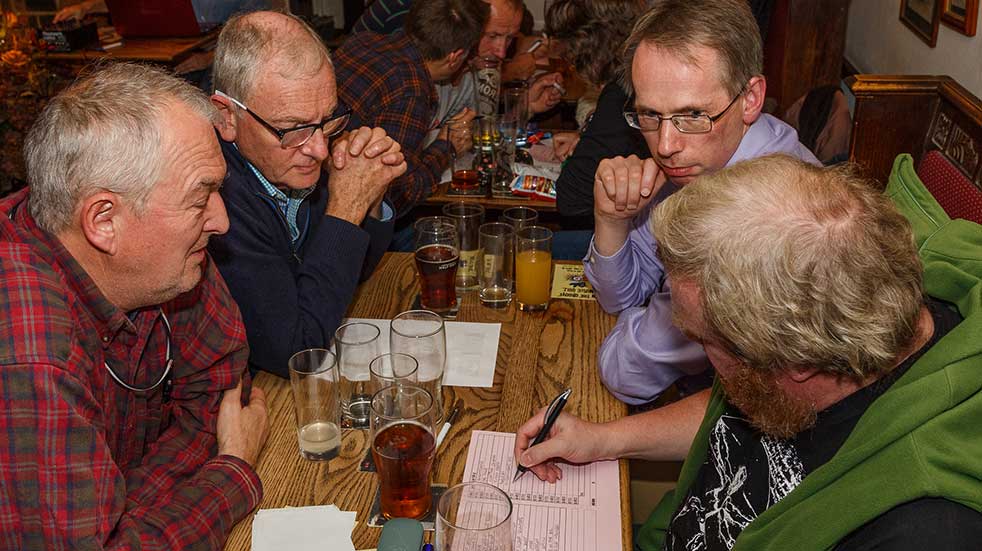 Part pub quiz, part treasure hunt, Puzzled Pint is always an entertaining night out – and bravo to the quick-witted organisers who've made it Covid-safe. To take part, participants must follow clues to a pub in their city, where they'll enjoy an evening of games, problem-solving and riddles. There are socially distanced events in Manchester, London, Coventry, Leeds, Norwich and Edinburgh: the Scottish capital will don its thinking-cap on 12 January.
17. Pick up a bargain
Sunbury Antiques Market, 12 & 26 January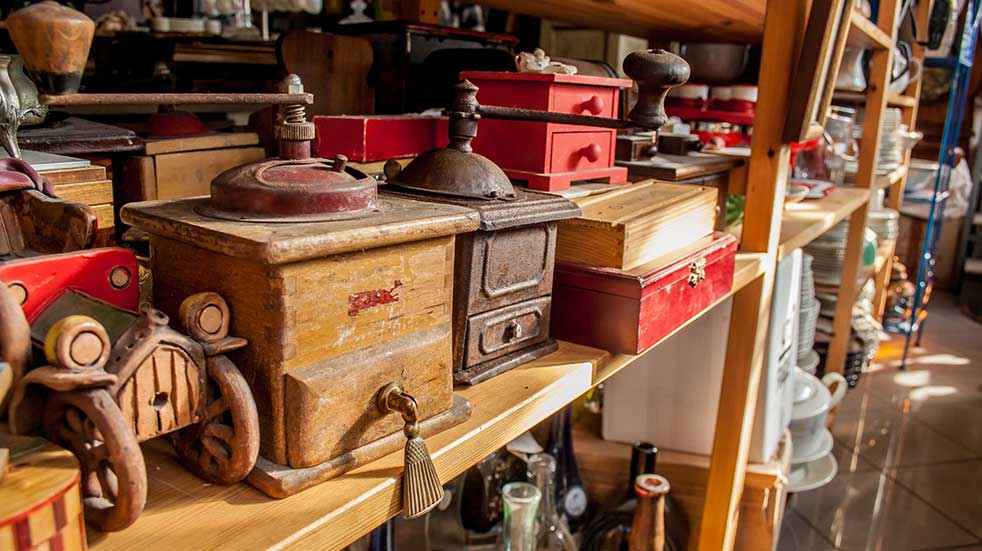 Free to enter, this famous flea market is bursting with antiques and vintage gems. It's catnip for avid collectors, but you don't have to be an expert to join the fray: novices are welcome, and browsing is all part of the fun. On the hunt for a bargain? Get here early: the dealers descend at 6.30am, for a flurry of haggling and banter.
18. Celebrate the unseen
Unlimited, 13 - 17 January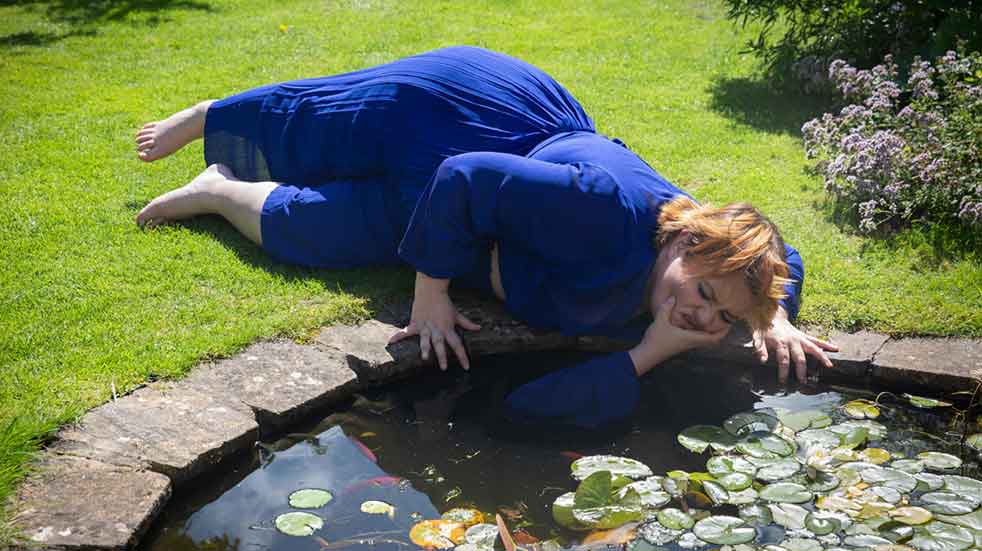 Copyright: Suzie Larke
London's Southbank Centre is putting disability in the spotlight, with dance, comedy and visual art performances by non-able-bodied performers from all over the world. Interactive and thought-provoking, the five-day Unlimited festival will be screened online – but will be accompanied by a free outdoor exhibition at the Southbank itself: 'Unseen', by artist Suzie Larke (pictured here and at the top of the article).
19. Enjoy poetry and prose
The Virtual Bardic Bash, 15 January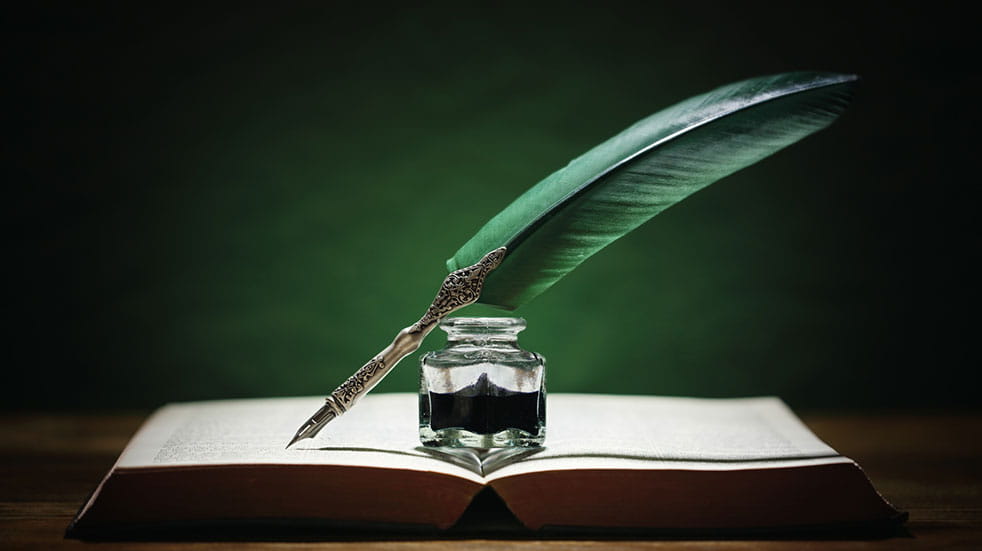 The 'Bard' of Stony Stratford is a true wordsmith, a master of everything from storytelling to stand-up, and a pivotal figure at local cultural events. This January, the Virtual Bardic Bash brings together Bards past and present for an evening of spoken-word entertainment and verbal sparring: it's free to stream, but donations to the MK Food Bank are welcomed.
20. Get a premiere peek
Musica Viva, 15 January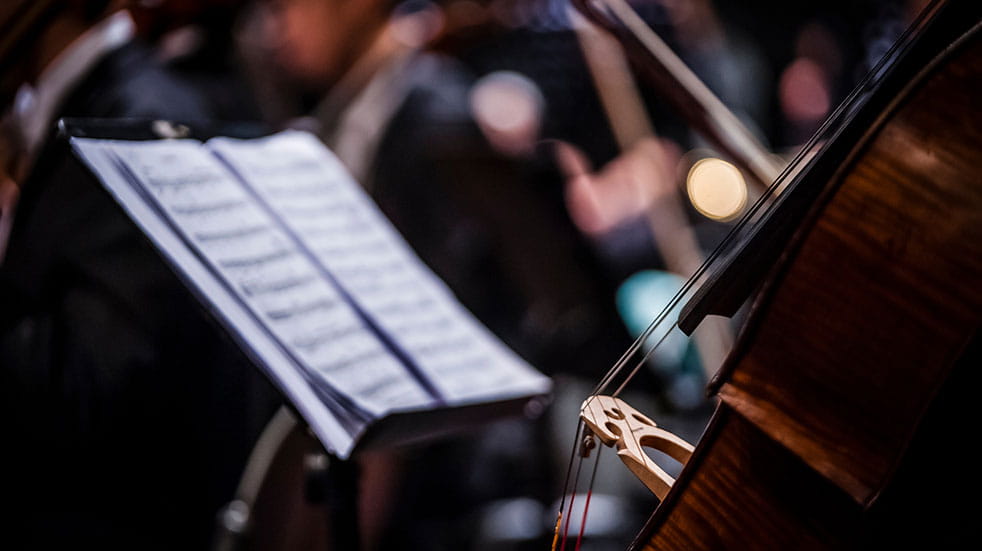 Musica Viva, a series by the Arts Institute, goes behind the scenes of classical music – revealing the journey from page to performance. In this live-streamed instalment, Dr Robert Taub – music director of the Arts Institute – will meet conductor Mark Forkgen, as he prepares to work with the Bournemouth Symphony Orchestra on a premiere piece – which will be debuted this spring.
21. Lose yourself in a story
Tales Tattled and Told, 16 January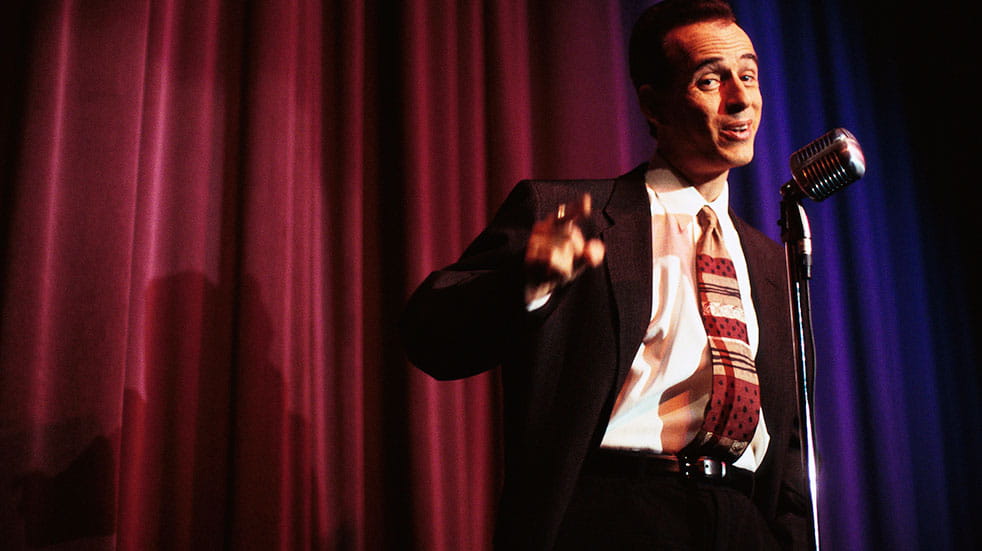 Every month, some of Britain's best storytellers gather for a live evening of tales and music – designed especially for grown-ups. Expect plenty of wit and warmth, with stories old and new performed by Maria Credali, Richard York and Lynette Hill. The online events are free, though donations are appreciated.
22. Travel back in time
Bach and the Creation of Modern Europe: Germany, 17 January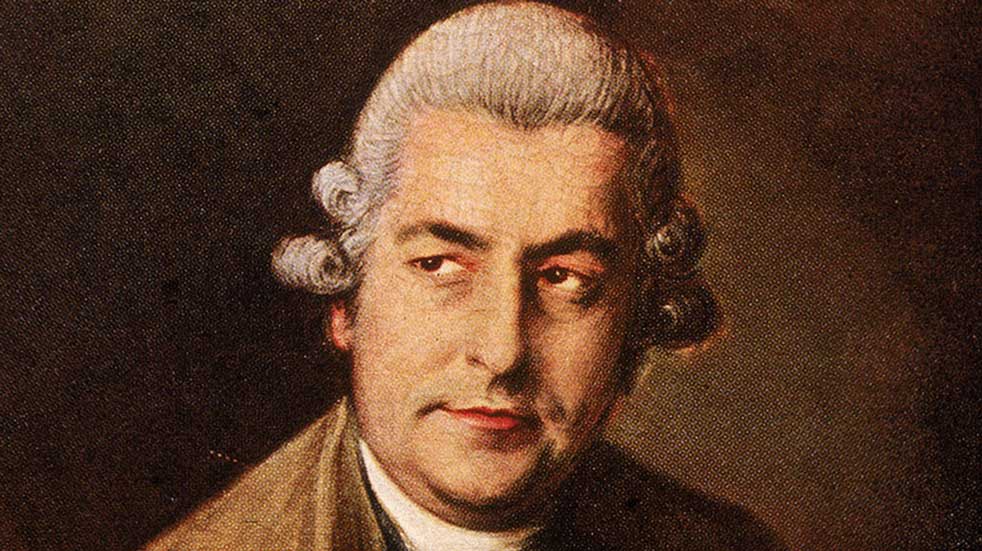 Livestreamed from London's Duke Hall, this recital of two J.S. Bach movements will be performed by the Royal Academy of Music on historical instruments, providing an opportunity to hear the pieces exactly as their creator intended. Sinfonia in D and Die Elenden Sollen Essen were written in the 1700s, but remain just as soul-stirring today.
23. Look back through the archives
"The Only Actor I Ever Loved": Alfred Hitchcock and Cary Grant, 20 January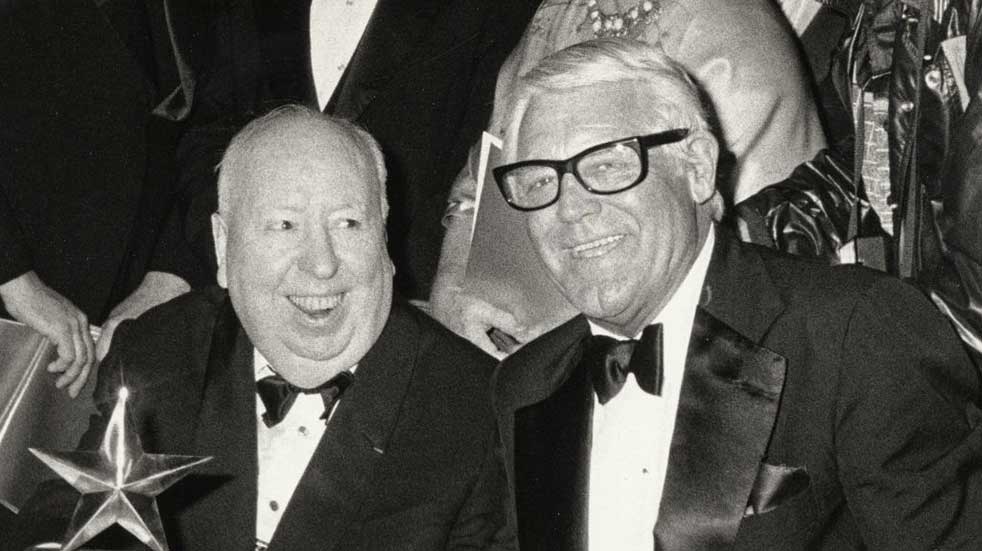 A tale of friendship, fame and filmmaking, this online documentary focuses on two of Hollywood's biggest names, whose unlikely kinship spanned decades and resulted in four classic movies: Suspicion, Notorious, To Catch a Thief and North by Northwest. Presented by film historian Mark Glancy, it's a must for all Hitchcock and Grant fans.
24. Buckle up with Stan and Ollie
Laurel and Hardy Museum – Virtual Road Trip, 25 January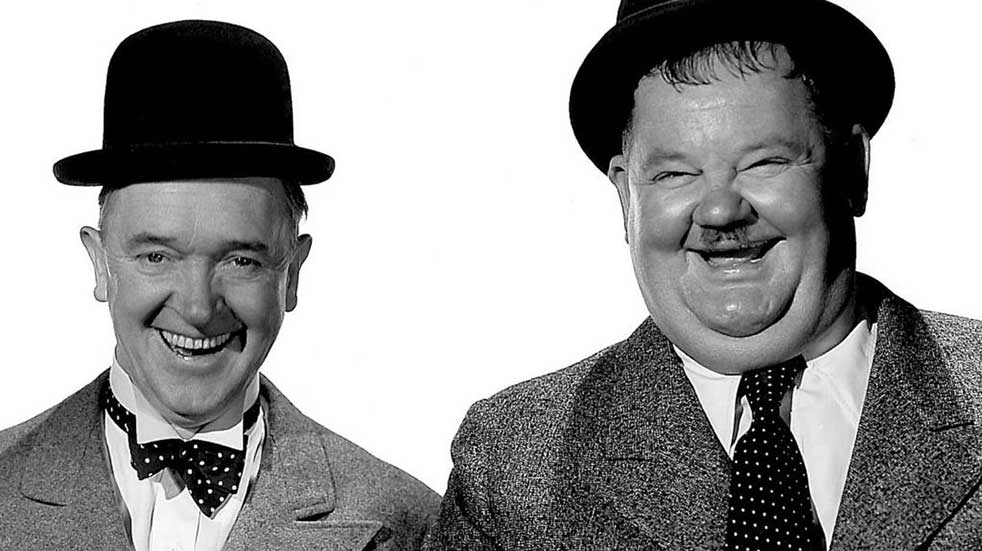 If you're looking for a few laughs, you can't beat a Laurel and Hardy film or two – so take a trip down memory lane with historian Sal St George, whose 'virtual road trip' will be bursting with archive footage, anecdotes and trivia about this timeless comedy duo. Sal's 'destination' is the Laurel and Hardy Museum in Ulverston, Cumbria – which is definitely worth a real-life visit at some point.
25. Have a night in with nature
Natural History Museum Lates, 29 January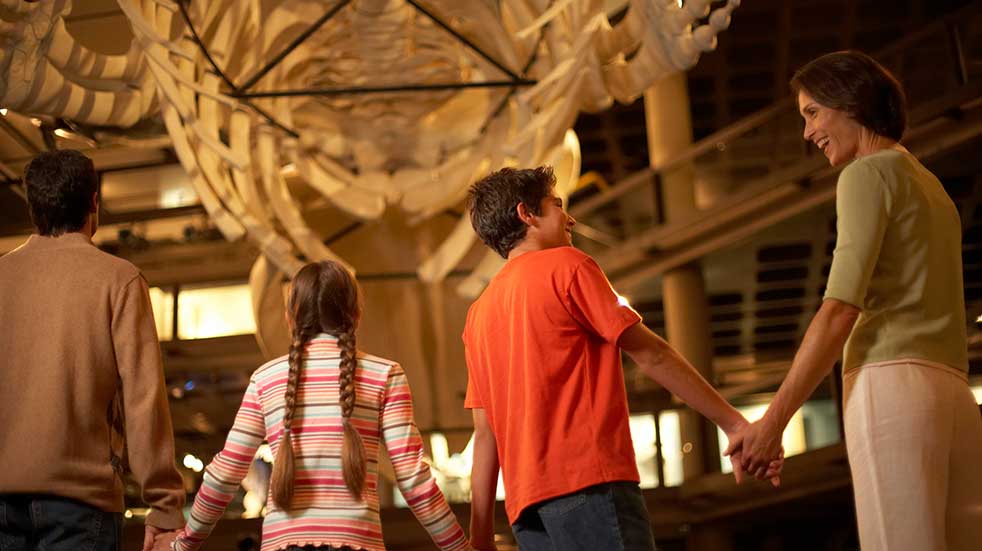 It's natural history with a grown-up twist: the NHM's Lates programme usually involves cocktails, canapes, and a series of witty and illuminating lectures – covering anything from poisons to procreation. They've moved online since lockdown, with the live-streamed talks available on YouTube afterwards. The next topic is TBC – but these evenings are always a joy.
Photos: Getty Images, unless otherwise stated