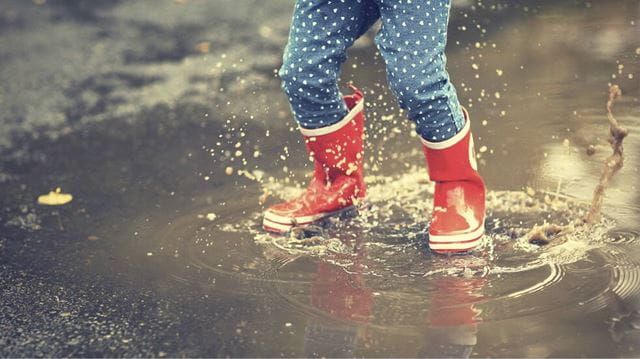 Putting the kids in front of a Peppa Pig marathon on the iPad is tempting, but there are lots of other ways to keep them entertained without resorting to electronic devices
The trick is to make it fun – build screen-free time into kids' routines and there will (hopefully) be less resistance when it's time to unplug and have some real-life fun. Here are five ideas to start with…
---
1. Go on a nature walk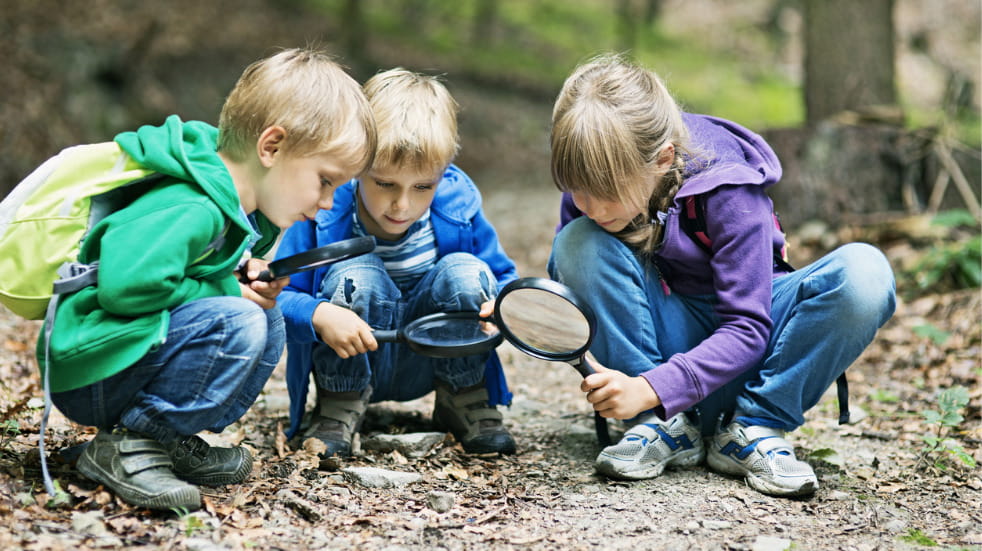 When the weather allows, there's an abundance of resources in nature that can keep the kids entertained with a bit of forward planning. Take along a tick list of things to look out for – depending on the natural surroundings and the season. For example, pine cones, feathers, leaves and shells are great treasures to look for and take home, and children will love ticking them off the list as they find them.
They can also make bark rubbings of the different trees, play hide and seek (if they can't get lost), have a game of i-spy and learn about the different animals that live near them with some wildlife spotting.
---
2. Get out the board games – or make your own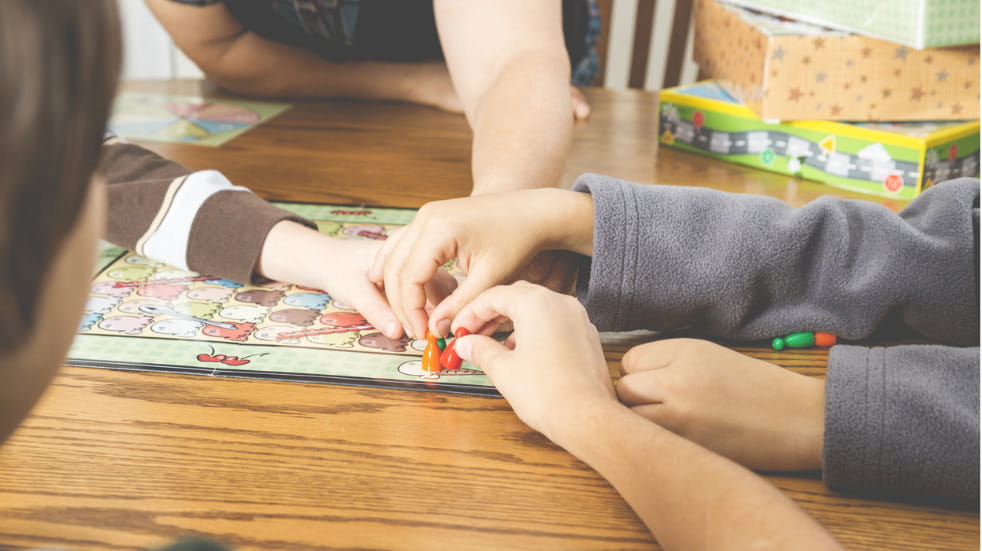 An oldie but a goodie, board games aren't just for Christmas. As long as you choose something that's appropriate to the age range and doesn't take too long to learn, board games on wet afternoons are the stuff that family memories are made of.
Bring out the nostalgic classics from your own childhood if you still have them, and show them that grown-ups were kids once, too. If you're feeling particularly creative, you can even make your own personalised board games.
---
3. Plan a treasure hunt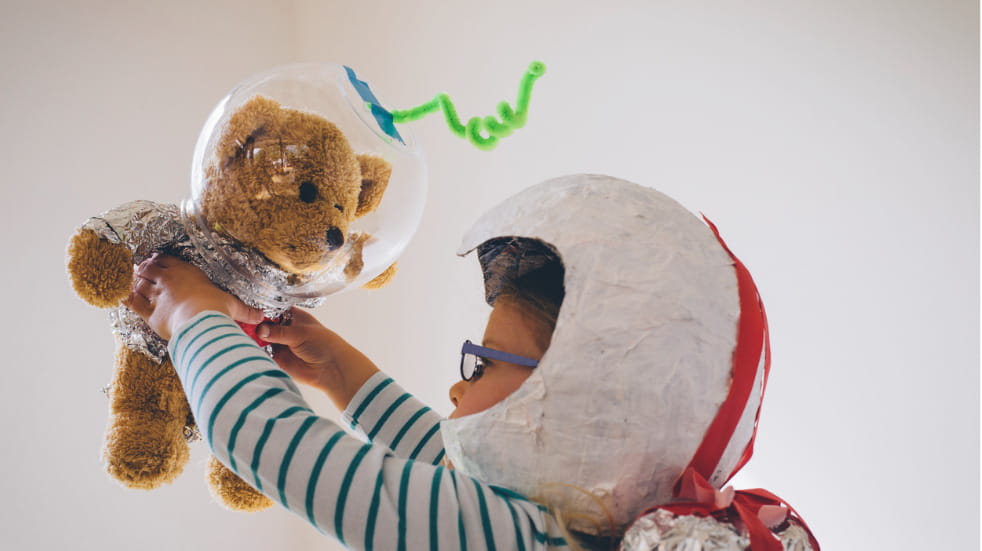 Themed treasure hunts are a fun indoor thing to do during the winter months and they can be educational at the same time. Choose one of your children's interests, whether it's dinosaurs, animals, football or space, and create clues that lead them around the house. (It can be moved outside to the garden in the summer.)
You can re-use old Halloween costumes or make creating new ones part of the activity, and award small prizes and fun facts when they successfully make it to the next clue. There are lots of ideas here for different themes and tips about writing clues.
---
4. Cook up a storm together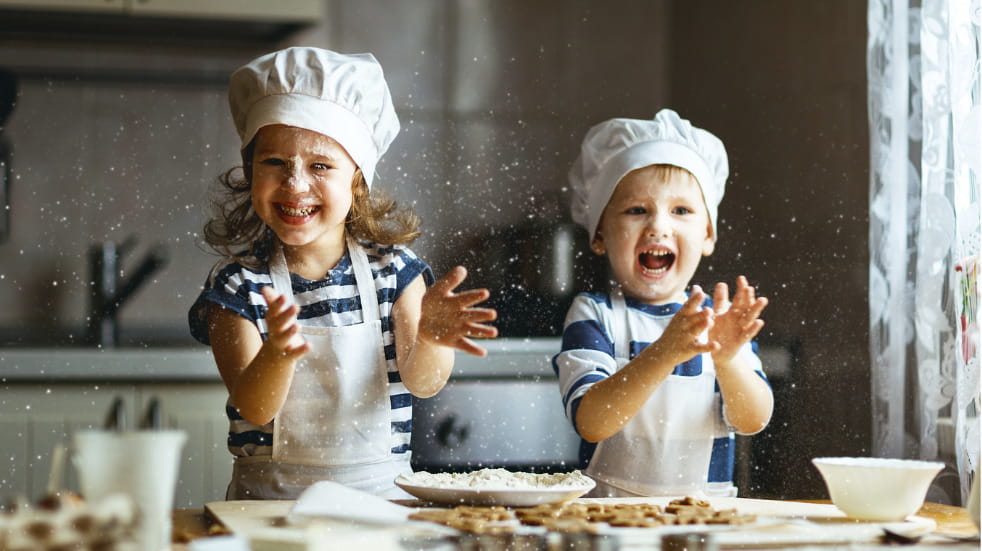 Kids will be delighted to munch on something they have made themselves from scratch. Simple recipes for things like pizza or biscuits don't take long to make and are difficult to do wrong, while offering plenty of opportunities for little hands to do the decorating or stirring.
And, it's never too soon to get kids thinking about where their food comes from, so each session could be a practical lesson about how ingredients like flour, butter or eggs end up in the kitchen. Use these handy tips for cooking with kids so that everyone gets the most out of it. You could end up with a useful kitchen helper or budding chef.
---
5. Volunteer as a family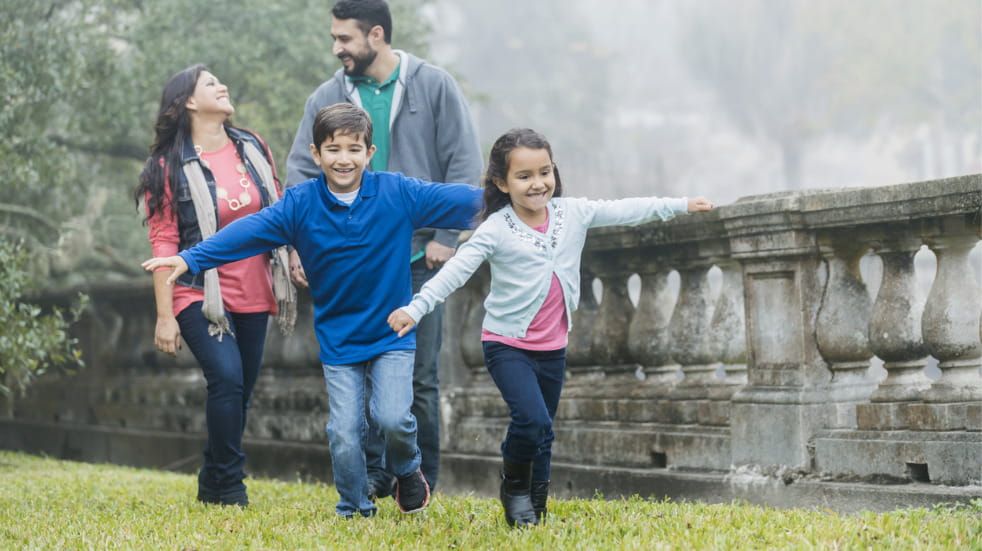 Volunteering has huge benefits for wellbeing – it can even make you happy – and it's a great way to teach children about making a difference in the world by doing things for others.
It's also a chance to do something together, with a number of family-friendly volunteering opportunities available through organisations like the National Trust and the RSPB. Find out more here. Meanwhile, Age UK connects volunteers with elderly people who might be isolated and would welcome a weekly visit from your family.