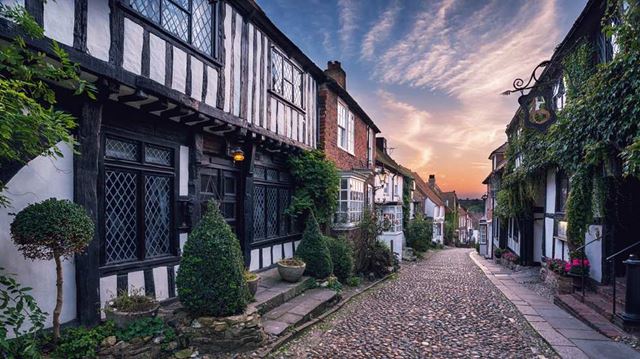 Get ready to have your spine tingled on a ghoulish getaway or wicked weekend break at one of many haunted houses and locations found across the UK…
From hook-handed monks and civil war soldiers to mischievous poltergeists and haunting grey ladies, the destinations on this list play host to a variety of supposedly supernatural sights. So what better way to spend Halloween than trying to catch a glimpse of them yourself?
---
1. Coombe Abbey hotel, Warwickshire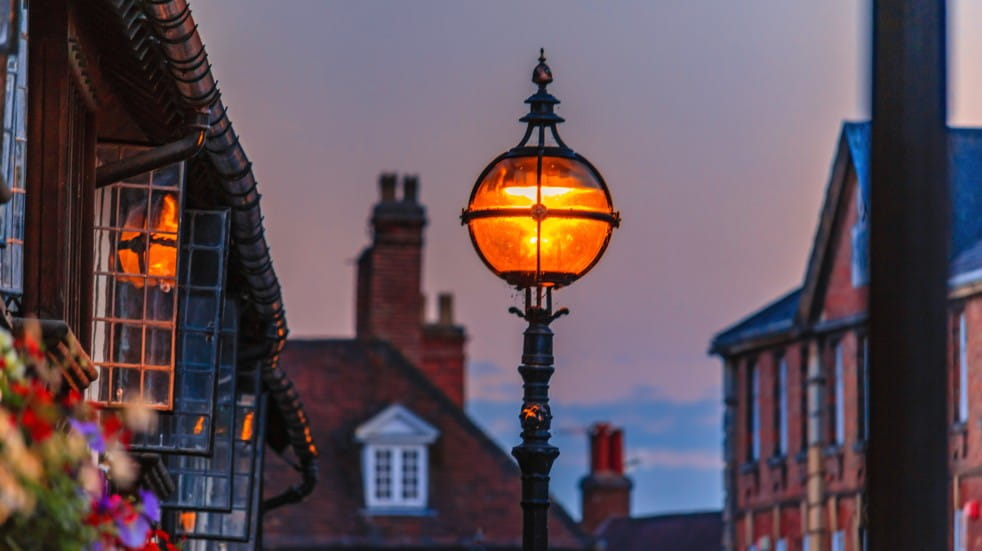 Originally built as a Cistercian Abbey in the 12th century, Coombe Abbey has been restored to its former glory by its current owners. Set in 500 acres of parkland, overlooking formal gardens and a tranquil lake, Coombe Abbey has reported many paranormal goings-on over the years, including a hooded monk believed to be the ghost of Abbott Geoffrey, who was brutally murdered in 1345. Footsteps along the cobbles, doors slamming and the feeling of not being alone in your room have seen some guests run from their rooms in the middle of the night. There are reported sightings of a horseman riding near the lodge house, and a woman in Victorian dress riding a bike. Medieval banquets, murder-mystery weekends and Halloween events are all taking place this October positioning Coombe Abbey as the ideal spot for a spooky sojourn.
---
2. The Maids Head Hotel, Norwich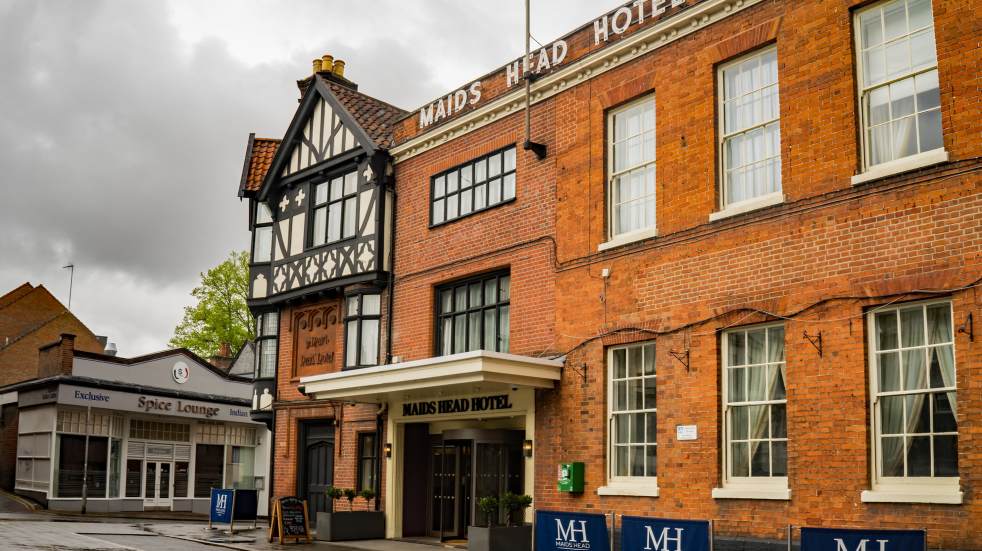 With a history of hosting influential characters, such as Queen Elizabeth I, The Black Prince and Catherine of Aragon, it's hardly surprising that people claim to have seen some scary sights at The Maids Head Hotel over the years. A woman believed to be a former maid has been seen moving around the hotel silently, followed by the smell of musty lavender. The ghost of a man believed to be one of the former mayors of the city has also been spotted in the courtyard of the hotel. Regular events at the hotel include Halloween gatherings and murder-mystery nights.
---
3. The Tudor House Hotel, Tewkesbury, Gloucestershire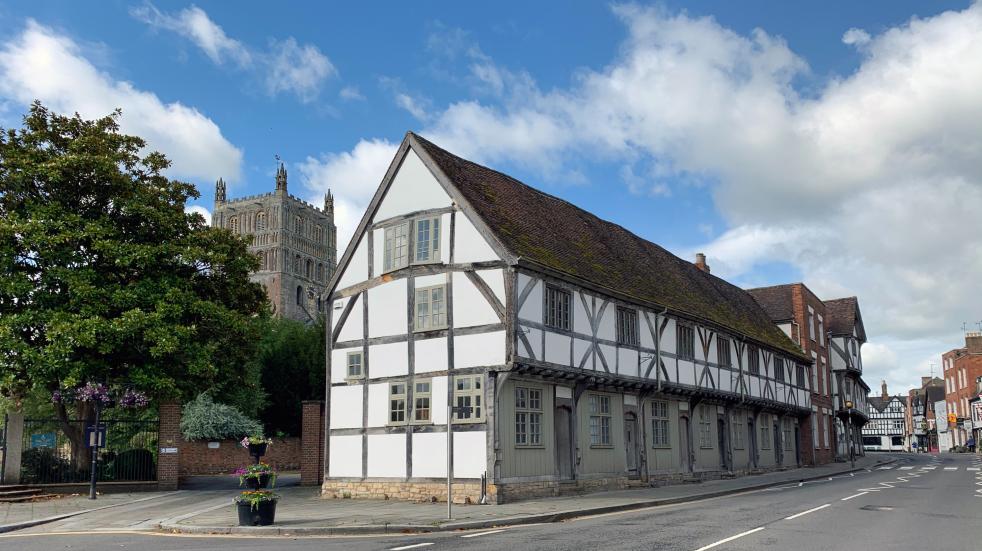 Dating back to the 16th century, the Tudor House Hotel, overlooking the River Avon is rich in history, with oak beams, open fireplaces, an original priest's hole, a secret garden and an oak door with axe marks from Oliver Cromwell's soldiers. Reported ghostly sightings at the hotel date as far back as 1540. 'The Grey Lady' reportedly walks the corridors, vanishing upon reaching a particular doorway. She is believed to be the ghost of a maid who once worked here before leaping from a window to her death following cruel treatment by her mistress. Some guests have also claimed to see the ghost of a drummer boy; having been awoken during the night by the sound of a loud kettle drum.
---
4. Lumley Castle, Durham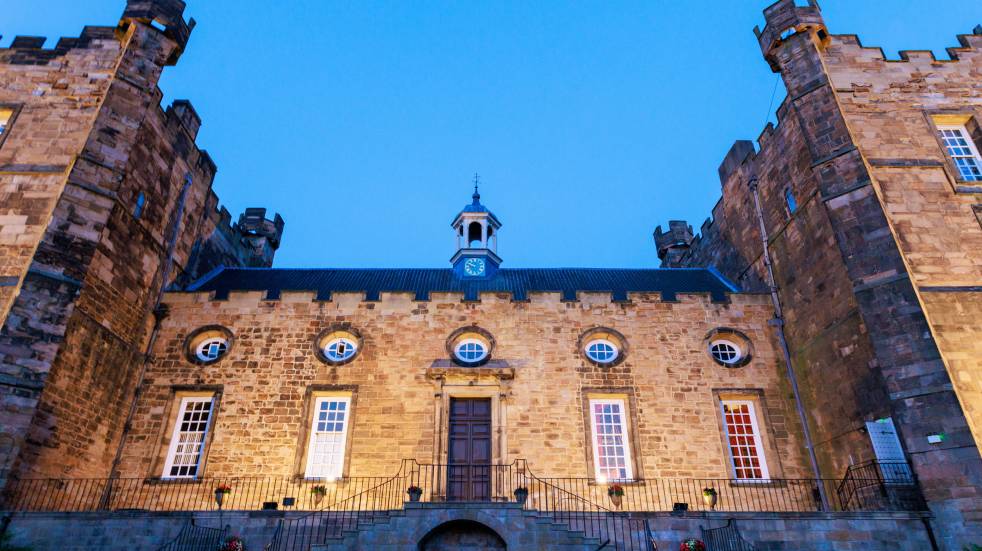 Standing proudly for more than 600 years, Lumley Castle dominates the County Durham landscape and is regarded as one of the most haunted places in the UK. Of a number of ghosts, the most frequently spotted is Lady Lumley, who was apparently thrown down a well in the castle grounds by two priests. Another mischievous spirit, known as Black Jack, has reportedly played pranks on guests including sliding glasses off the table and moving belongings. There have also been reports of children talking, screams, and laughter originating from the top floor. The castle made headlines for its hauntings in 2005, when some of the visiting Australian cricket team reported strange activity in its corridors and refused to sleep on their own. One member of the team was apparently so frightened he fled the room and ran to reception in his underwear. Elizabethan banquets and murder-mystery weekends are among the regular spooky events held at the castle.
---
5. The Bull Hotel, Long Melford, Suffolk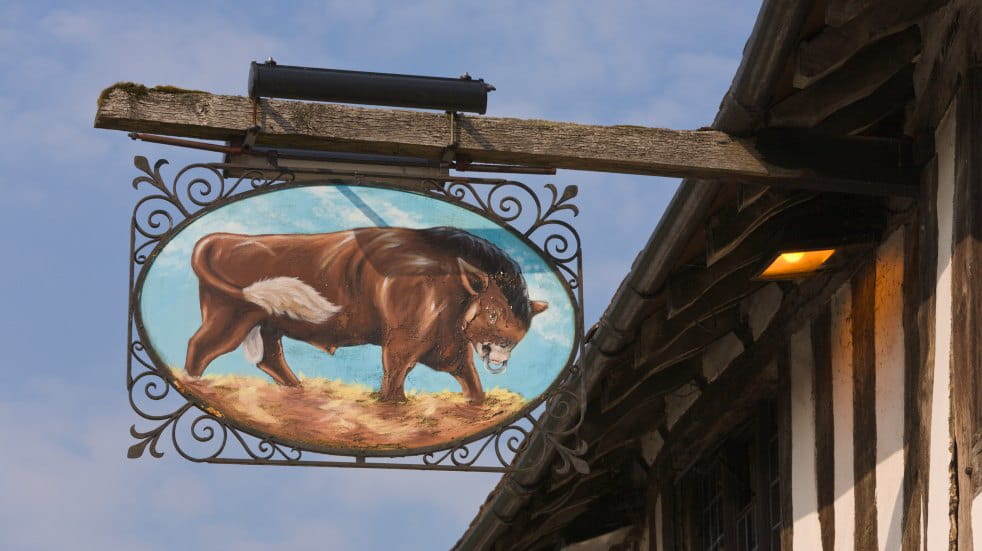 First constructed in the mid-1400s, The Bull Hotel's oak beams give some indication of the storied history of this medieval hotel. The ghost of Richard Evered, murdered in the hotel back in 1648, is rumoured to haunt the hotel's halls and corridors. The story goes that two men were having an argument about politics and it got so heated that one stabbed the other and he was laid out in the hallway. People ran to get help and when they returned his body had disappeared. His ghost is said to haunt Room Four.
---
6. Pluckley, Kent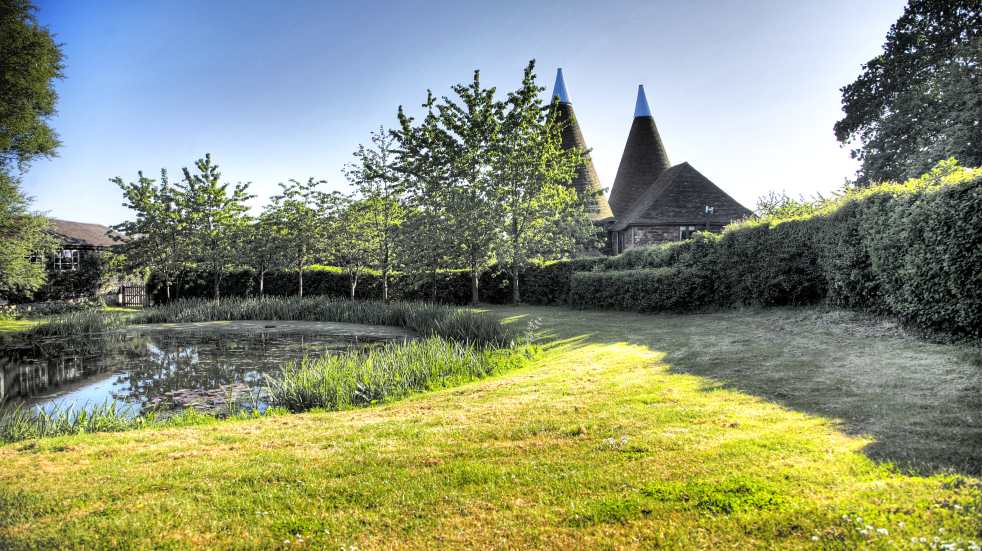 The quaint and peaceful settlement of Pluckley in Kent has a reputation for being the most haunted village in Britain, playing host to between 12 and 16 ghosts. These ethereal figures include a screaming man, who may have worked at the village brickworks and is said to have fallen to his death, and a highway man stabbed with a sword and pinned to a tree at the aptly named Fright Corner. Other ghosts said to haunt the area are that of a schoolmaster found hanged by his pupils and that of an old woman who used to sit on a bridge, smoke her pipe, drink gin and sell the watercress gathered from the stream. She is reported to have burnt to death having accidently saturated herself in gin and caught alight from the pipe she smoked.
---
7. Throstle Hall, Lancashire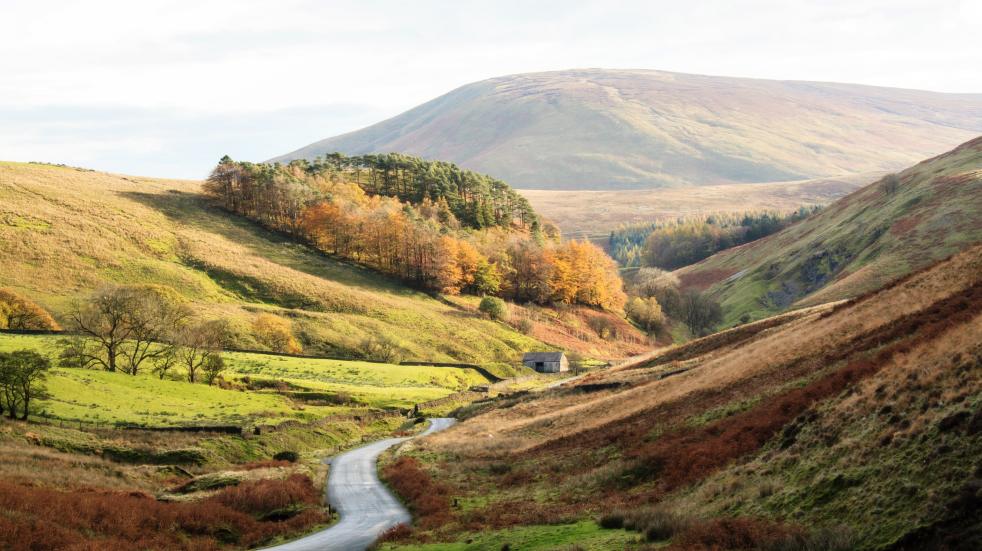 Stay in a historic cottage in the heart of 'witch country'. Pendleside is an area recognised primarily for the infamous Pendle witch trials of 1612, which are among the most famous in English history. The 12 accused all lived in the area surrounding Pendle Hill and were charged with the murders of ten people by the use of witchcraft. A 17th-century cottage, Throstle Hall, was unearthed a few years ago at the foot of the hill under a grass mound, complete with a sealed room and the remains of a cat skeleton bricked into the wall, believed to have been buried alive to protect the cottage's inhabitants from evil spirits.
---
8. Tintagel, Cornwall
Tintagel village, on North Cornwall's rugged Atlantic coast, is well located for aspiring witches and wizards wanting to visit the magical Merlin's Cave, located on the beach below Tintagel Castle. Arthurian legend has it that the wizard Merlin found a baby King Arthur washed ashore in the magical (and eerie) cave. Today, there are many holiday cottages and B&Bs catering for weekend guests.
---
9. Wookey Hole Caves and Glastonbury Tor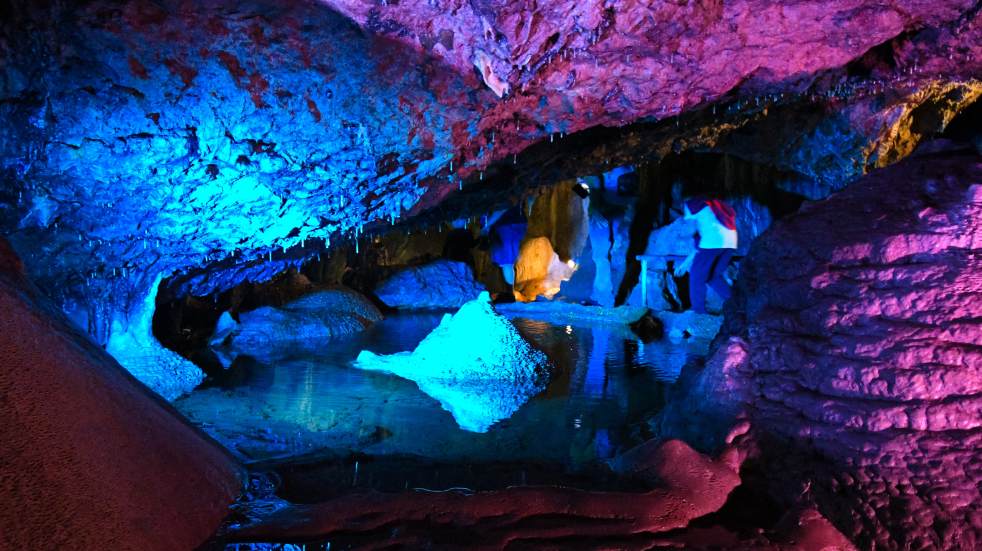 The historic village of Wookey Hole in Somerset is a great option for holidaymakers seeking a more mystical break. Guests can visit the ancient limestone Wookey Hole Caves which date back over 50,000 years and take part in a number of Halloween activities for the family, including meeting the legendary Witch of Wookey. Further afield, guests can visit the ancient spiritual site of Glastonbury Tor. The maze pattern on Glastonbury Tor, similar to Cretan labyrinths, was created for ritual purposes. The Tor today is variously called a magic mountain, faeries' glass hill and Grail castle, reflecting its spiritual importance.
---
10. Or simply head to North Norfolk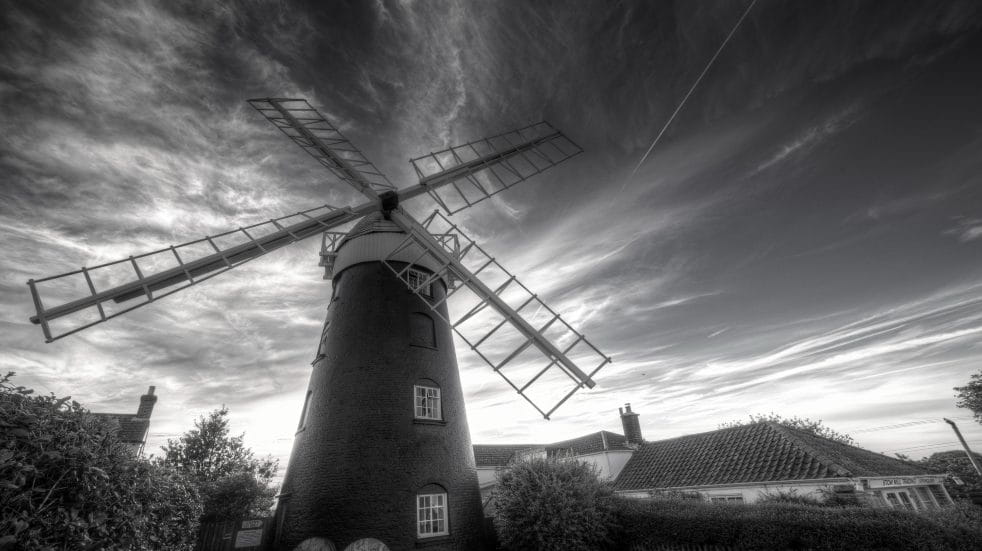 North Norfolk is home to scores of recorded ghostly sightings and haunted buildings, including Anne Boleyn, who rides through Blickling Estate carrying her head, and The Screaming Cockler of Stiffkey – the ghost of a girl drowned whilst cockling. According to Visit Norfolk, Blakeney Tunnels are home to long-legged spidery creatures called 'Hyter Sprites'; there's a She-wolf at Castle Rising, and a poltergeist at Sandringham. In Long Stratton you might come across a phantom coach, while Hickling Broad is haunted by a Napoleonic ghost. Last but not least, you might spot the Brown Lady of Raynham Hall or the Ghost Fiddler of Binham Priory.
---
Do more with Boundless
To benefit from amazing offers, along with dozens of other deals on holidays, days out, experiences, shopping and more, join Boundless today. To find out how, visit www.boundless.co.uk