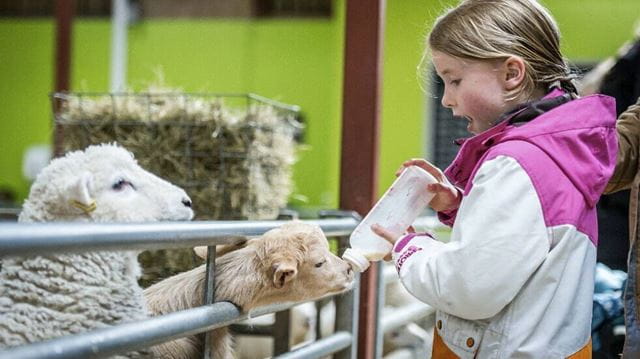 Pull on your wellies and prepare yourself for lots of fresh air with these ideas for outdoor family activities and more wet-weather fun with the kids around Gloucestershire and the Cotswolds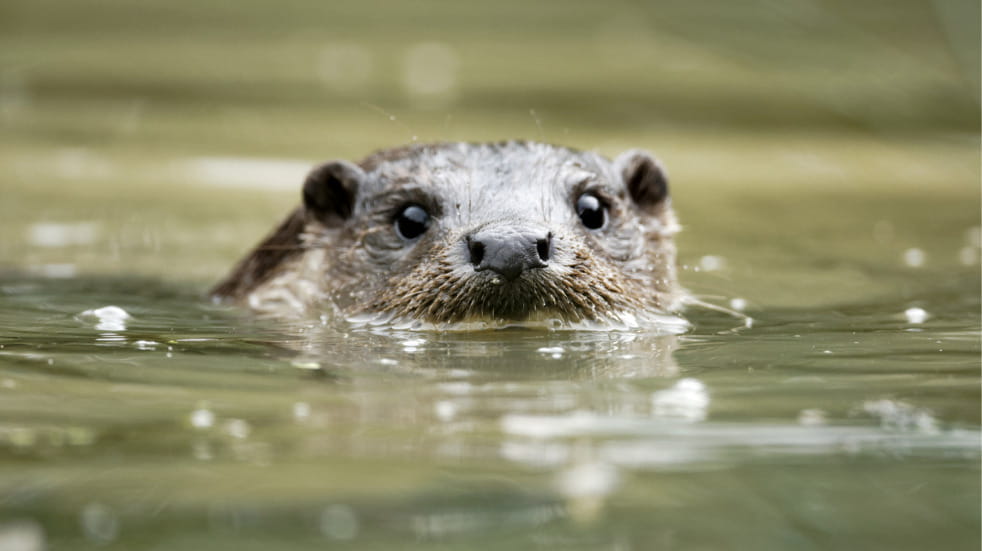 Go on a wildlife safari with a difference at Wildfowl & Wetlands Trust Slimbridge, where you can spot rare and exotic birds while paddling around in a canoe. If you prefer to observe the wetland centre's variety of wildfowl and waterway critters from dry land, there's also a Land Rover safari or bird hides equipped with binoculars and a comfy seat.
As well as spotting birds, otters and water voles there's plenty of opportunity for play at the splash park, adventure playground and soft play area. Canoe safaris run from Easter to the end of the summer school holidays.
---
Fans of TV's Countryfile will not want to miss a visit to the Cotswold Farm Park, which is home to presenter Adam Henson's farm. Fill a day finding out about the park's rare breeds, go on a wheelchair-accessible tractor safari and get hands-on with the farm's new arrivals in the animal barn.
There's also indoor and outdoor play for energetic youngsters, plus a maze with animal-themed challenges and a wildlife walk of either one or two miles, depending on how much energy you have left.
---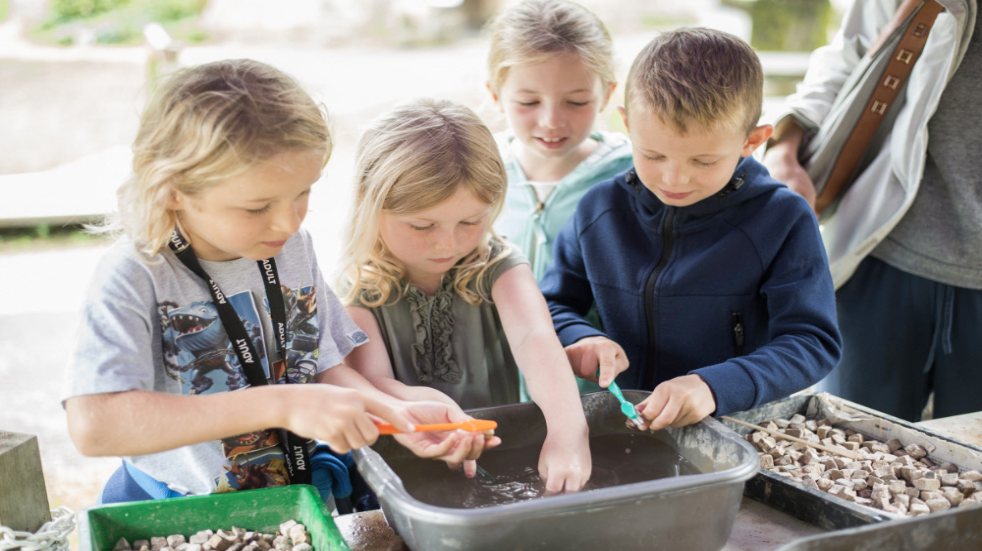 ©National Trust Images Stephen Haywood
Find out what life was like in Roman Britain by exploring this 2,000-year-old site of national historic significance. Children's activity trails will help them navigate the villa and a water shrine or nymphaeum, a monument consecrated to the nymphs.
Meander along suspended walkways to see the uncovered remains of the villa, and visit the museum to look over artefacts that will reveal more about the people who once lived and worshipped here.
During school holidays you can also try your hand at archaeology, handling mosaic tiles and dressing up in Roman costumes.
---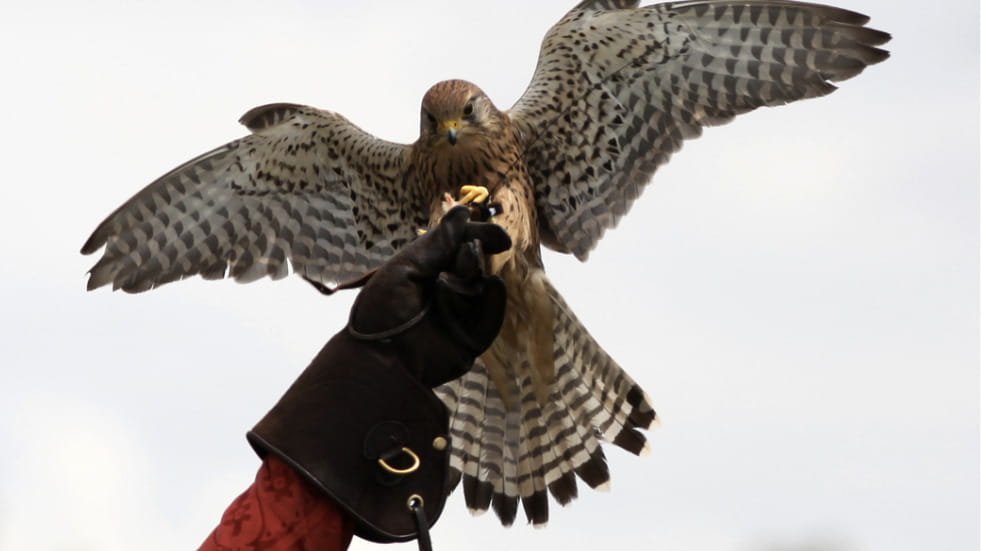 Meet more than 250 winged raptors at the world's oldest dedicated bird of prey centre, just west of Gloucester. Flying displays happen three times during the day and you can see and hear more about the birds in their enclosures.
For bird enthusiasts you can book a half-day experience with owls, hawks, falcons and kites during which you can handle and fly the birds yourself.
---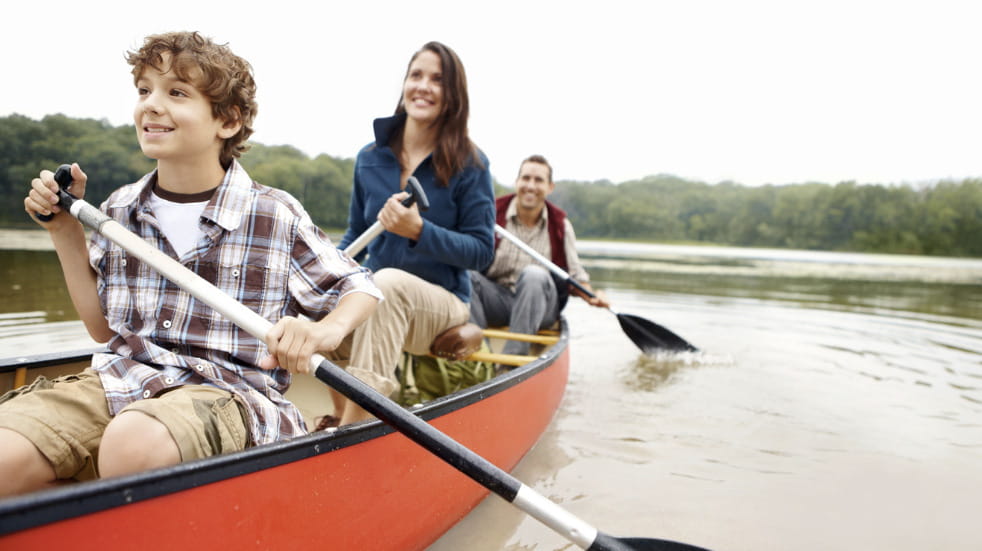 This sprawling park with more than 150 lakes offers families a multitude of options to explore, relax and have fun together. Try your hand at water sports, hire a boat or go cycling. If that all sounds too energetic, pack your beach bag and head to the Cotswold Country Park where you'll find a sandy-shored lake perfect for chilled out days by the water.
For a more cultural experience, take a stroll around the Elemental Sculpture Park, which features contemporary art that will intrigue the whole family.
---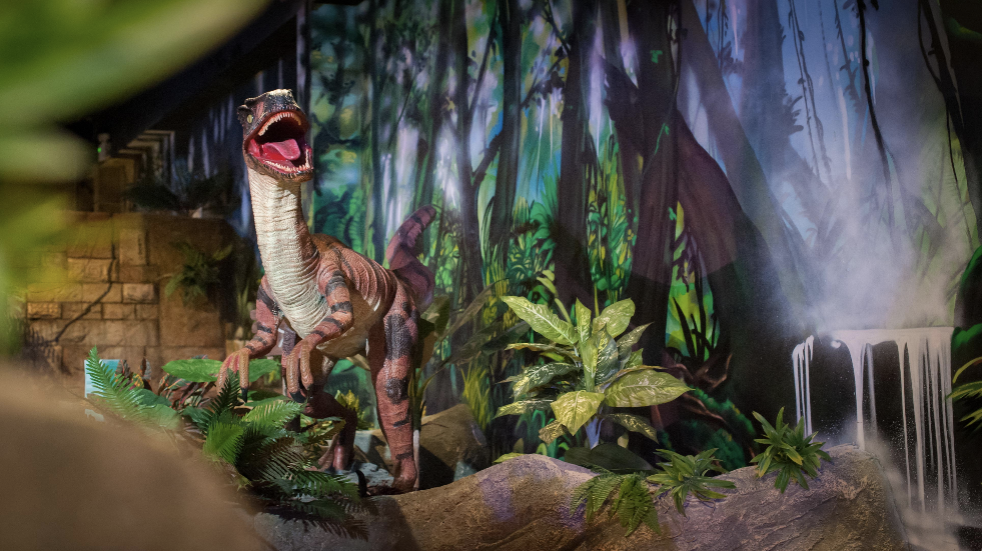 If the great British weather fails you then try out this fantastical 36-hole indoor golf course. From greens under the sea to lost worlds and the land of dinosaurs, you'll be as entertained by your atmospheric surroundings as by the game itself.
After a round of adventure golf there are refreshments in Mr Mulligan's bar and restaurant on site.
---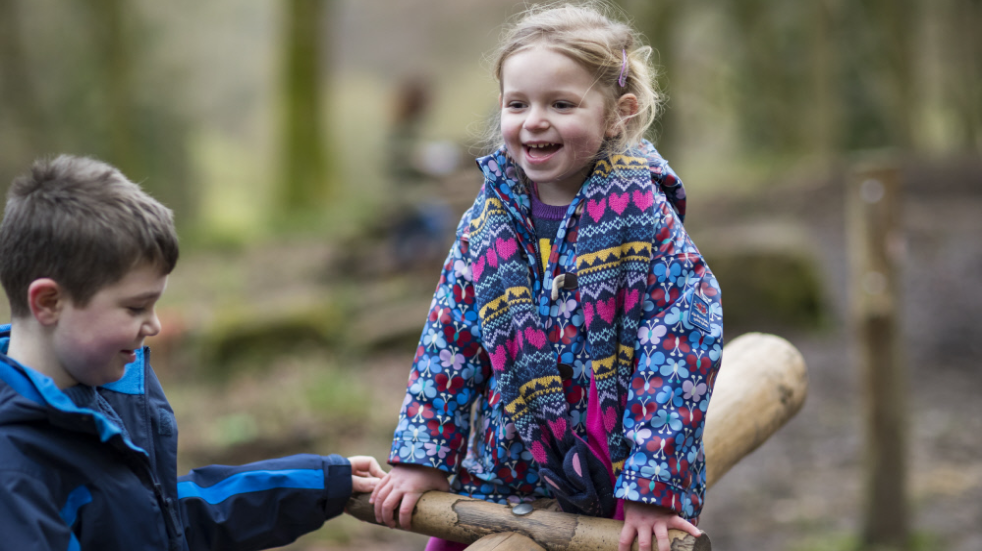 ©National Trust Images Chris Lacey
Take the kids for a stomp around this National Trust estate with an unfinished Gothic-style mansion at its heart. Its 19th-century owner ran out of money before the striking building was completed, leaving it as a haunting shell.
Children will enjoy wobbling along beams and hopping across stepping stones as they make their way round the woodland play trail. There's even a zip wire for the bravest young visitors.
This is one of three way-marked walks around Woodchester Park. Another one to try is the search for the boathouse, which takes you past a chain of lakes, a ruined temple and a multitude of wildlife. You'll soon find you've walked miles without realising it.
---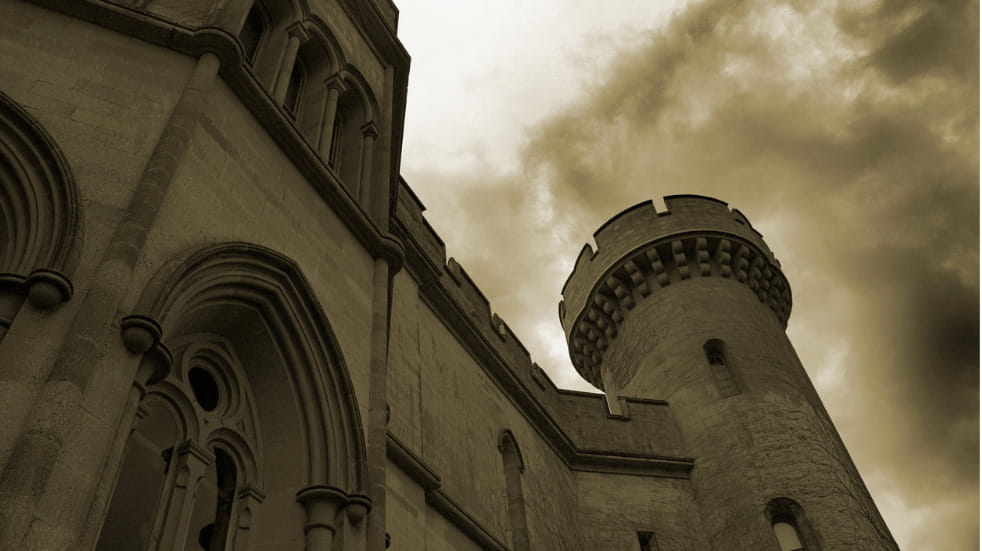 Get your fill of medieval splendour at this fairytale castle on the edge of the Cotswolds. The house, still a family home, is packed full of suits of armour for both people and animals.
Don't forget to look up and appreciate the ornately decorated ceilings, tapestries and incredible chandeliers.
In the 5,000 acres of parkland you'll find an adventure playground, a tree-top walkway, maze, and junior assault-course. Before you leave, treat yourselves to coffee and cake in the Castle Tea Rooms or bring a picnic and feast on the Valley Lawn.
---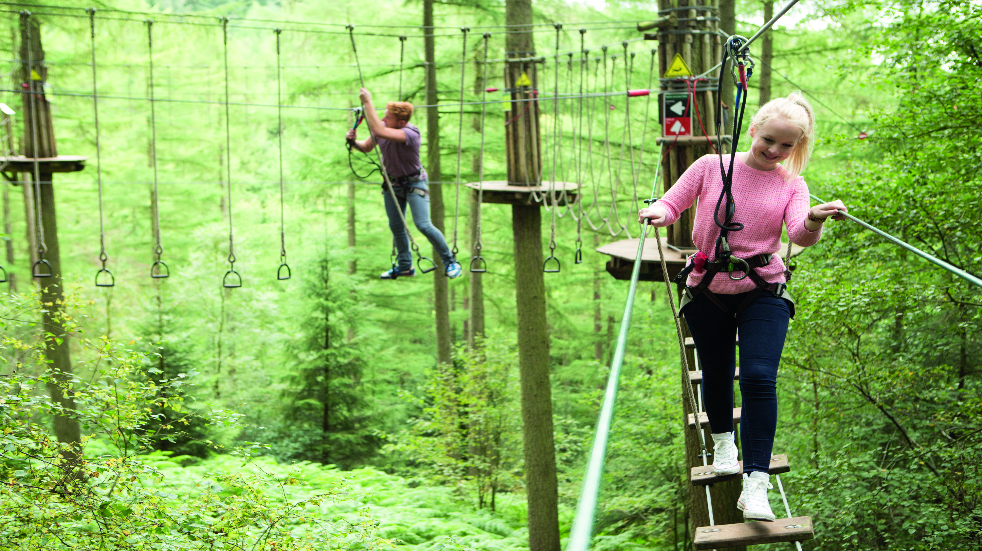 Families can enjoy two tree-top courses in the Forest of Dean, England's largest oak woodland. For adults and kids aged over ten there's the Tree Top Adventure with more than two hours of course including obstacles and a 180-metre zip wire.
For younger monkeys there's a separate adventure with platforms up to ten metres high and an 84-metre zip wire to bring you back down to earth. If you prefer to stay close to the ground, Go Ape also has a Segway forest tour.
---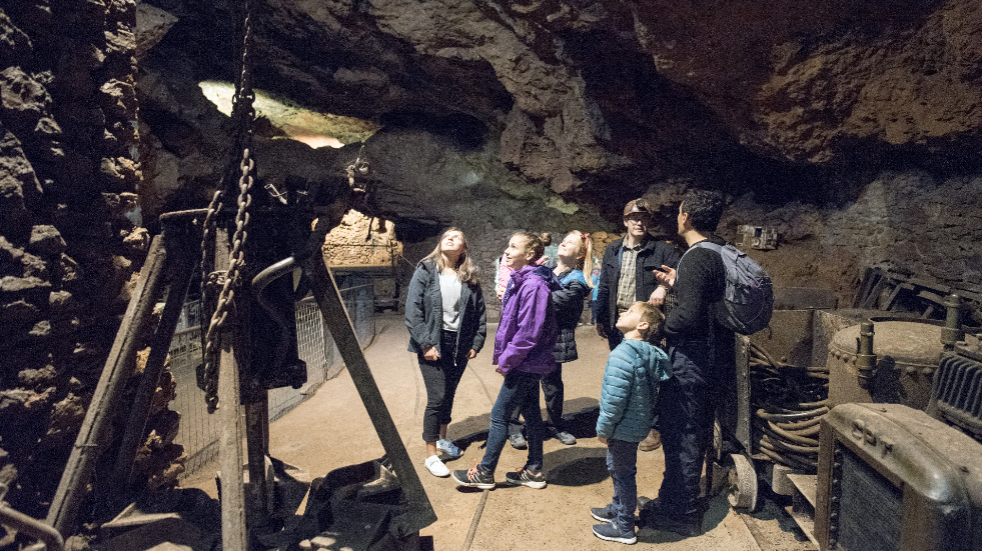 Journey underground to discover the mining traditions of the Forest of Dean that stretch back more than 4,000 years. This network of natural caverns has been mined for iron and artists' ochre. The paint pigment continues to be reaped from the caves today.
Wander around the show caves or book on a tour taking you deeper into the mine's inner workings – up to 200 feet underground, for a true caving experience. They can also be adapted to be less challenging, but just as exciting, for younger visitors.
Above ground there's a children's play area and places to have a picnic. Family activities are put on during the school holidays, so check the website for special events.