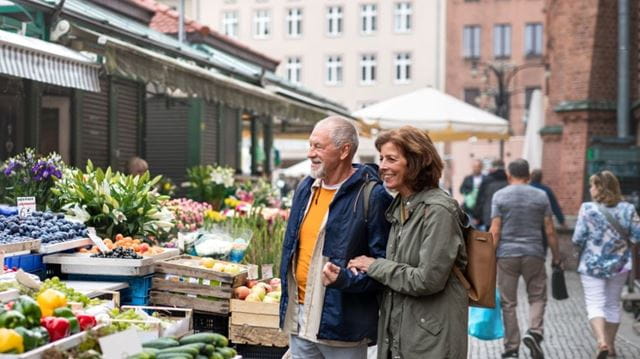 Whether it's watching the Lyrid meteor shower light up the sky or exploring the great outdoors on a guided cherry blossom walk, there's a free activity taking place this April to help you make the most of your free time.
Spring is officially here: the evenings are growing longer, buds are bursting into colour and migratory birds are on the move, signalling warmer and brighter days ahead. From food festivals to admiring beautiful blooms, there's no shortage of free activities to lure you out into the fresh spring air this month – but in the event of those pesky April showers, we've got you covered with a whole host of events that can be enjoyed indoors and online.
---
1. See the Easter story
Wintershall Passion Play, 7 April – London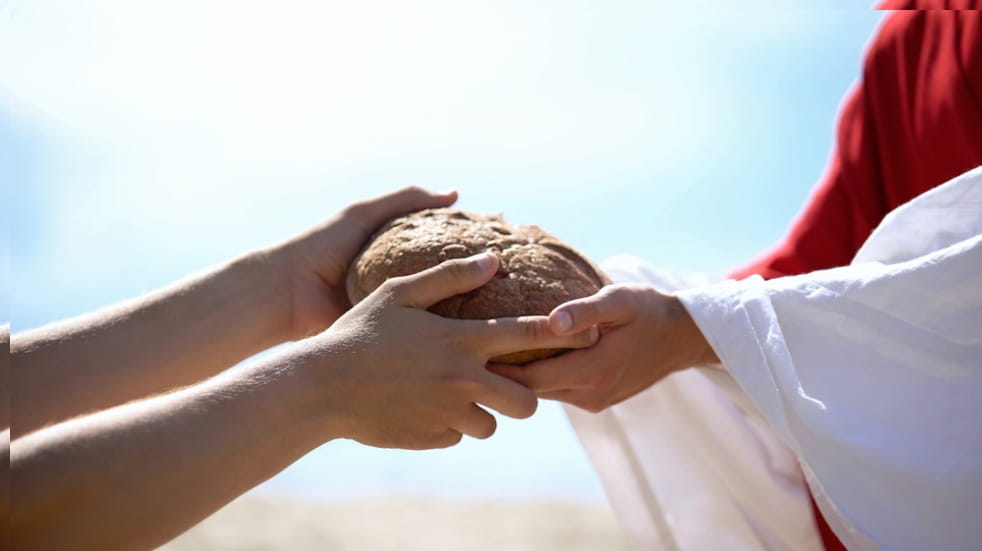 There's plenty happening over the Easter holidays, but perhaps the most fitting event of all is Wintershall's renowned passion play, 'The Passion of Jesus'. This full-scale, realistic reenactment of the final days of Jesus has been performed in London's Trafalgar Square on Good Friday since 2010. The play draws thousands of spectators, but big screens mean you won't need to worry about missing a thing. There's a performance at midday, and one at 3:15pm (90 minutes).
---
2. Wander amongst the capital's cherry blossoms
Cherry blossom season, throughout April – London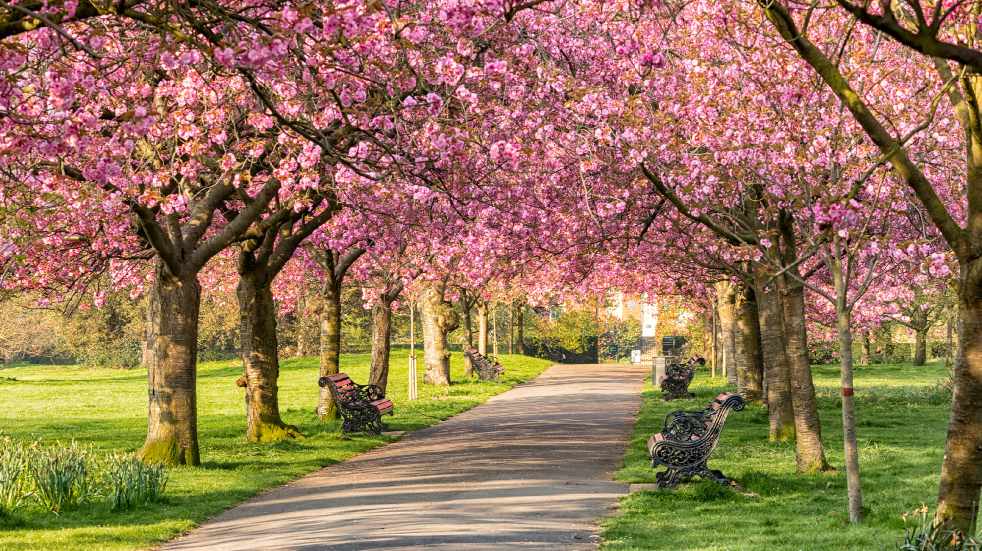 Japan may be the epicentre of Sakura season, but you don't have to fly halfway across the world to experience the magic of these brilliant blooms. From Greenwich Park's marvellous magenta archway to Kensington Gardens, London boasts some fantastic hotspots exploding with these picture-perfect pink and white petals. Kew Gardens even has its own Cherry Walk teeming with Japanese cherry trees, starting behind the Temperate House. Get unlimited access to Kew Gardens and Wakehurst through Boundless Membership.
---
3. Indulge yourself
York Chocolate Festival, 5–9 April – York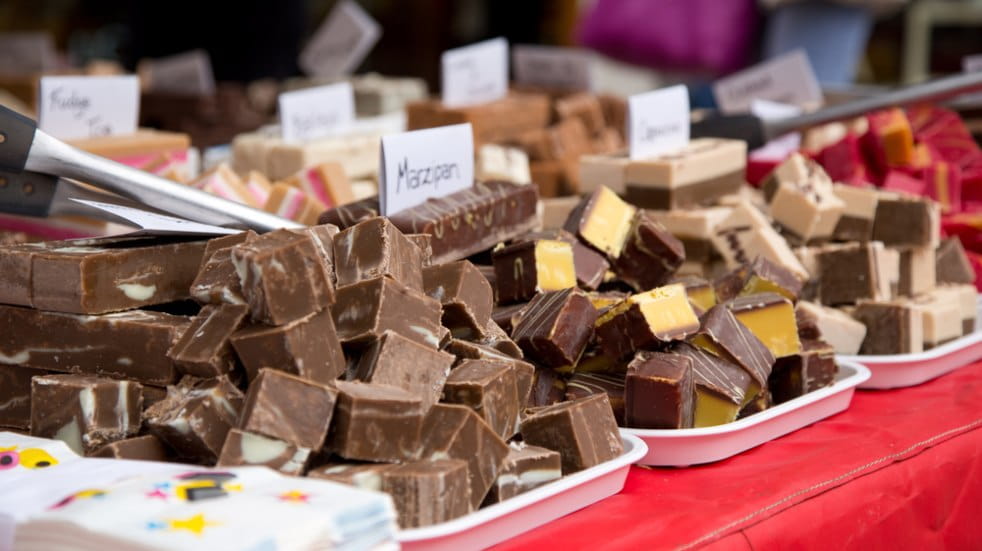 What better way to get your Easter chocolate fix than a trip to the country's chocolate-making capital? Head to Parliament Street for this decadent five-day festival in celebration of York's rich chocolate heritage, bringing together some of the region's finest chocolatiers for a series of demonstrations, workshops and the chance to take home some sweet treats.
---
4. Watch a dazzling light show
Lyrid meteor shower, 22–23 April, UK-wide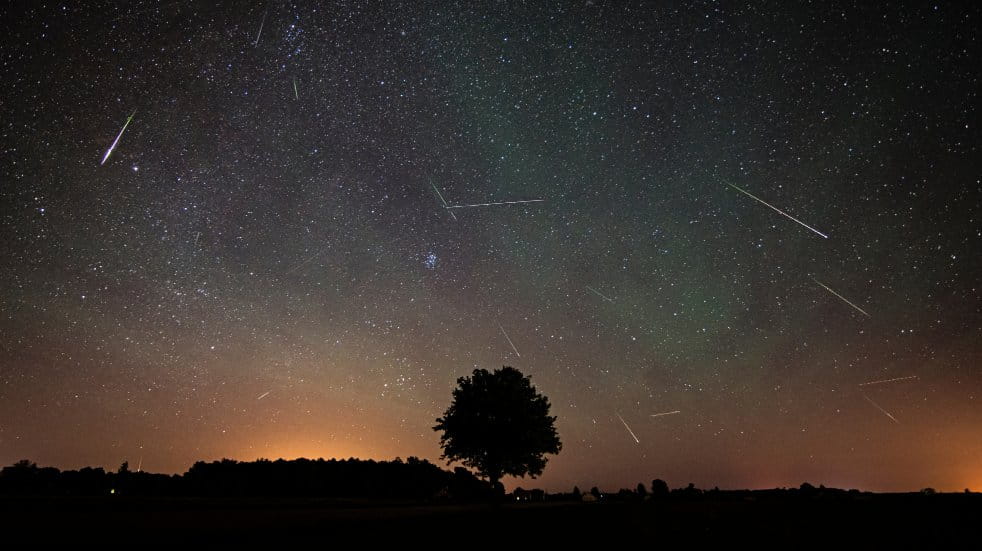 There's a spectacular free light show happening this spring – all you need to do is look up. The annual Lyrid meteor shower is set to light up UK skies throughout the second half of April, but your best chance to witness this dazzling display is on 22 and 23 April, providing skies are clear. Head to the darkest location you can, wrap up warm, settle yourself in a reclining chair, let your eyes adjust, and wait for the magic to happen. The best sightings are often in the wee hours.
---
5. Discover how to explore the great outdoors
Walk your way – a guide to enjoying the great outdoors on foot, 25 April – online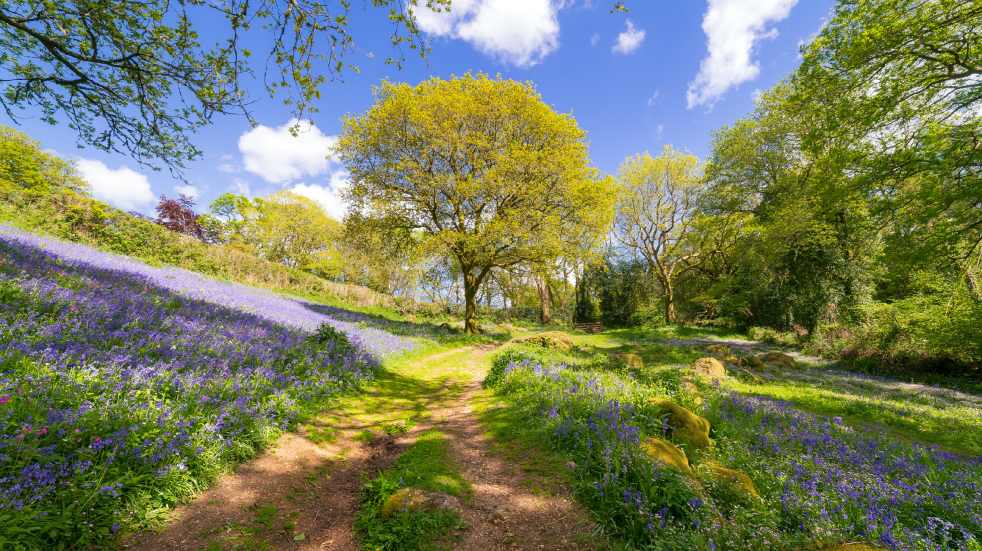 With the weather warming up, now's the perfect time to dust off your walking boots and rediscover the great outdoors. In this online talk – an exclusive event for Boundless members – Sara Murray from The Ramblers will inspire you to get back outside and share her top tips on all things walking, from planning a fantastic walk and picking out the perfect kit to staying safe.
Interested in this online event but not a member? Access exclusive online events, free entry to top attractions and more with Boundless membership.
---
6. See and hear the sights of Leeds
As You Are, until 29 April – Leeds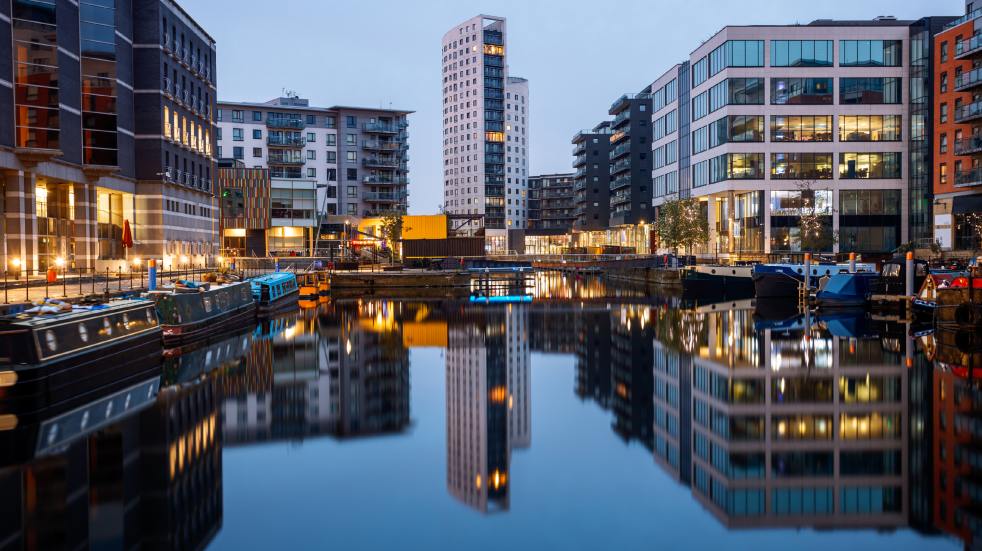 Pop on a pair of headphones and prepare to see – and hear – Leeds from a whole new perspective. Created by cellist Abel Selaocoe, these guided soundwalks will take you on a journey through the city centre. With the passing of each landmark brings a new piece of music, transforming the way you see the city landscape. Four half-hour walks set off from Victoria Gate shopping centre each day, Tuesdays through to Sundays.
---
7. Get inside the mind of a criminal / meet a forensic psychiatrist
A day in the life of… a Forensic Psychiatrist, 20 April – online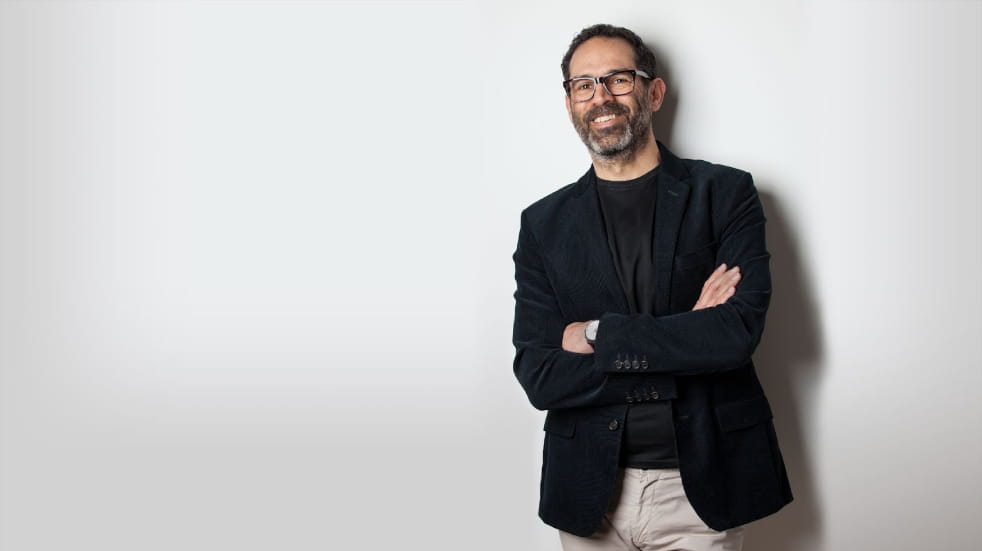 Have you ever wondered what drives someone to commit heinous crimes? Can we predict who might turn to violence later in life? Boundless members can get an insight into the inner workings of the criminal mind by joining this online talk with forensic psychiatrist and award-winning author Taj Nathan. In this member-exclusive online event, Taj reflects on his two decades of experience in the field as he delves into these kinds of fascinating questions.
Interested in this online event but not a member? Access exclusive online events, free entry to top attractions and more with Boundless membership.
---
8. Fall in love with a classic
Magnificent Motors, 29–30 April – Eastbourne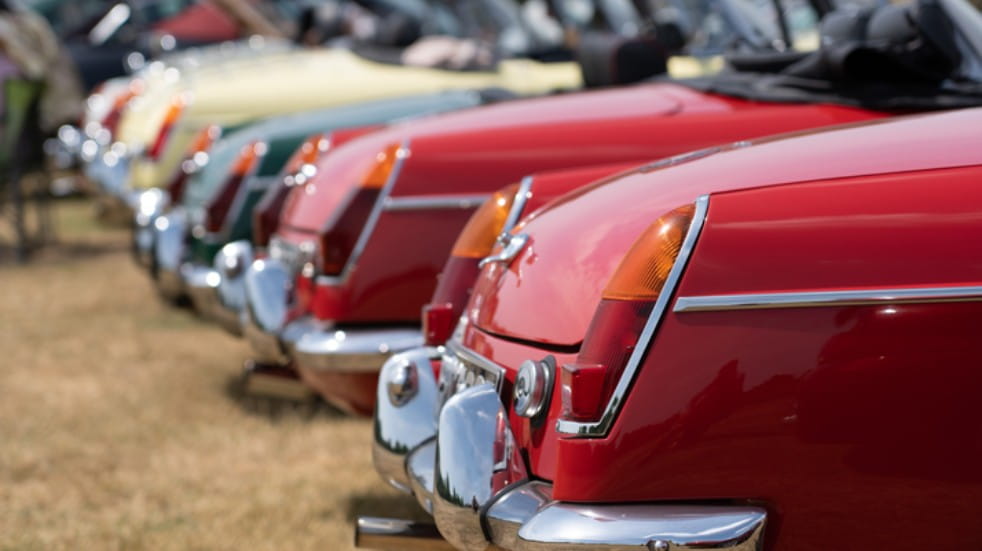 Get your bank holiday weekend in gear at this free seaside motoring spectacular on Eastbourne's iconic Western Lawns. There'll be hundreds of vintage and classic vehicles to discover across the weekend, complemented by a whole host of live music, fairground rides and food and drink stalls.
---
9. Treat your tastebuds, eyes and ears
Bishop Auckland Food Festival, 22–23 April – Bishop Auckland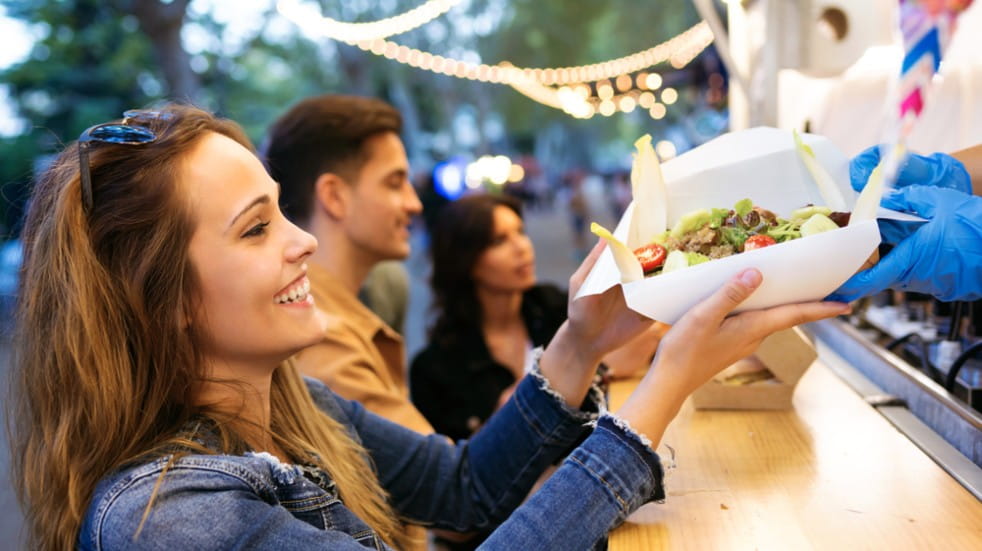 This popular food festival returns to Bishop Auckland's open-air marketplace, bringing together delicious street food traders and artisan food producers from across the region. With a side of live music, performers and family fun, the festival promises a feast for all the senses.
---
10. Join the pedal-powered party
Pedal Power Disco, 8 April – London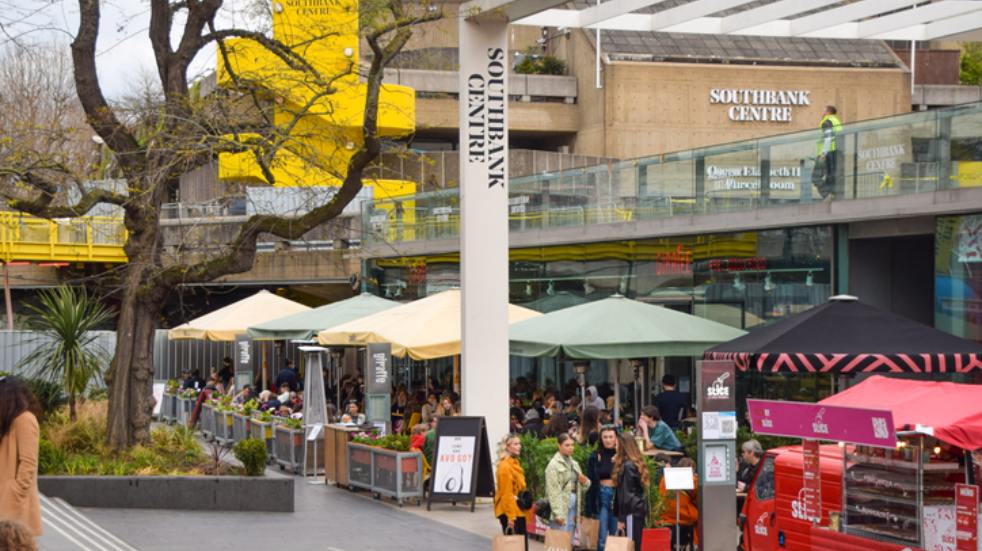 Head to the Southbank Centre's Riverside Terrace for this family-friendly disco with a twist. The disco is entirely powered by bikes, so you'll have to keep on pedalling to keep the tunes going throughout the afternoon. Bring the whole family – you'll need all the help you can get!
---
11. Explore Kew with a squiggly superhero
Superworm, 1–16 April at Kew Gardens – London, 30 March–23 April at Wakehurst – Sussex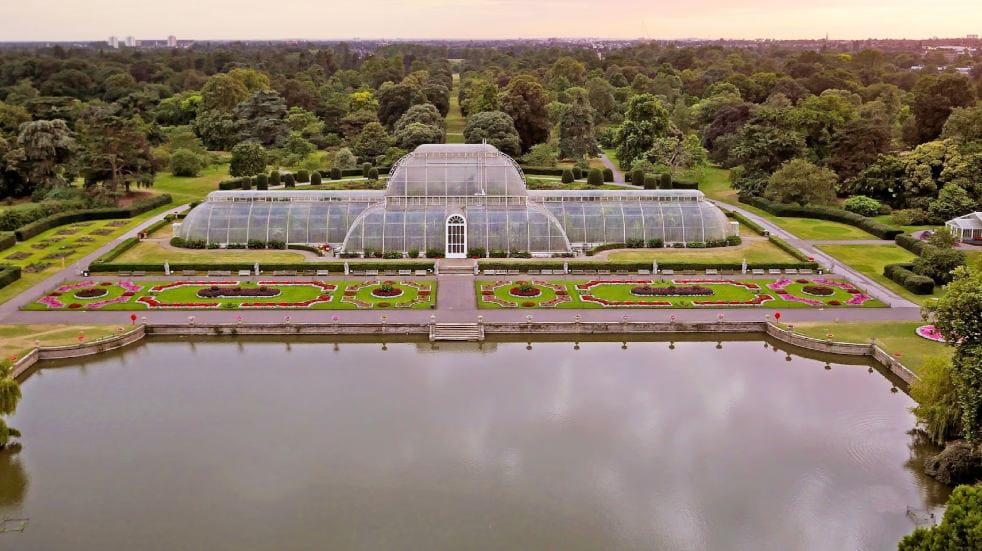 This Easter, join Superworm and embark on a family fun trail at Kew or Wakehurst. As you wiggle your way through these magical botanical gardens, you'll learn all about Superworm's fellow garden friends in this best-selling book and discover how animals and plants work together to create the world around us. Boundless members get unlimited access to Kew Gardens and Wakehurst, find out more about membership.
---
12. Cheer on the marathon
TCS London Marathon, 23 April – London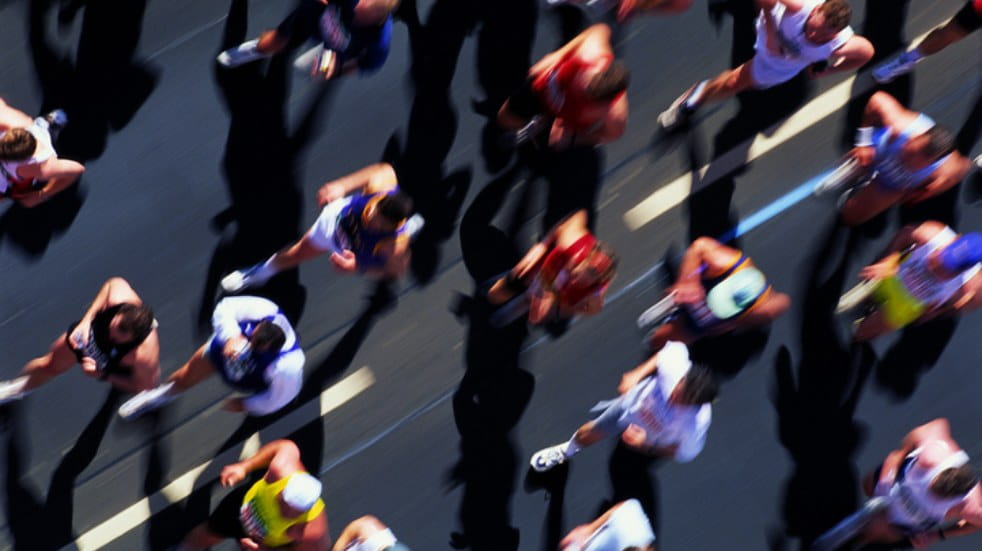 You don't have to complete the gruelling 26-mile race to get in on the action of the world's biggest fundraising event – head to almost anywhere along this iconic route, where you can cheer on these incredible athletes and soak up the electric atmosphere. The best – and therefore the busiest – viewing areas tend to by Cutty Sark, Tower Bridge and near the finish line around St James's Park, so you'll need to plan ahead and get there in plenty of time to secure these top spectator spots.
---
13. Make some feathered friends
WWT sites, any time – across the UK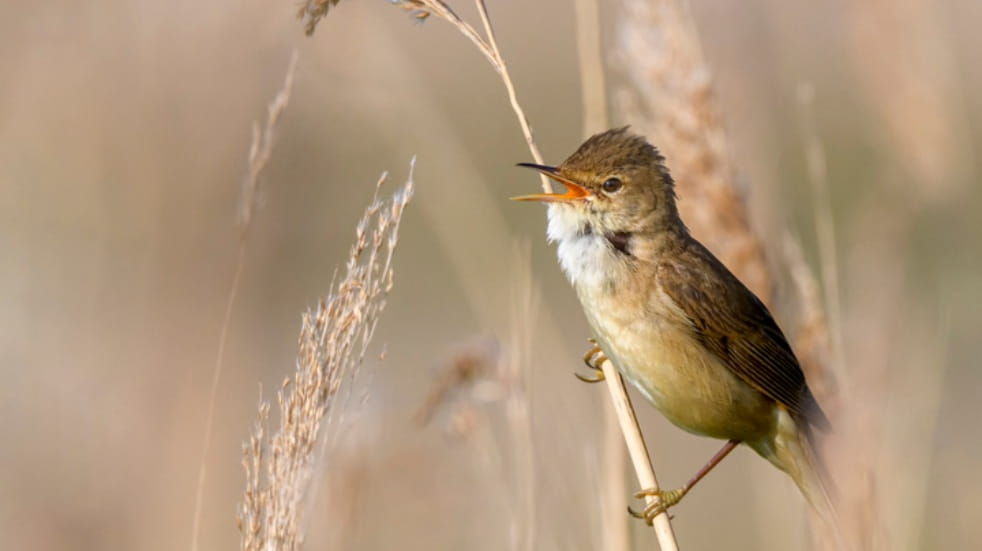 Spring is the most exciting season of the bird calendar, so why not hop to one of the Wildfowl & Wetlands Trust sites to welcome incoming visitors? You might spot an osprey, common cuckoo, willow warbler or hobby falcon stopping off for a well-earned rest. Keep an eye out for kids-centred activities – at Martin Mere in Lancashire, from April you can take the family on a canoe safari, or simply keep a lookout for the magical sight of fluffy ducklings or the resident flamingos. Boundless members get free unlimited access to WWT sites across the UK.
---
14. Go behind the scenes at artists' studios
Spike Island Open Studios, 28–30 April – Bristol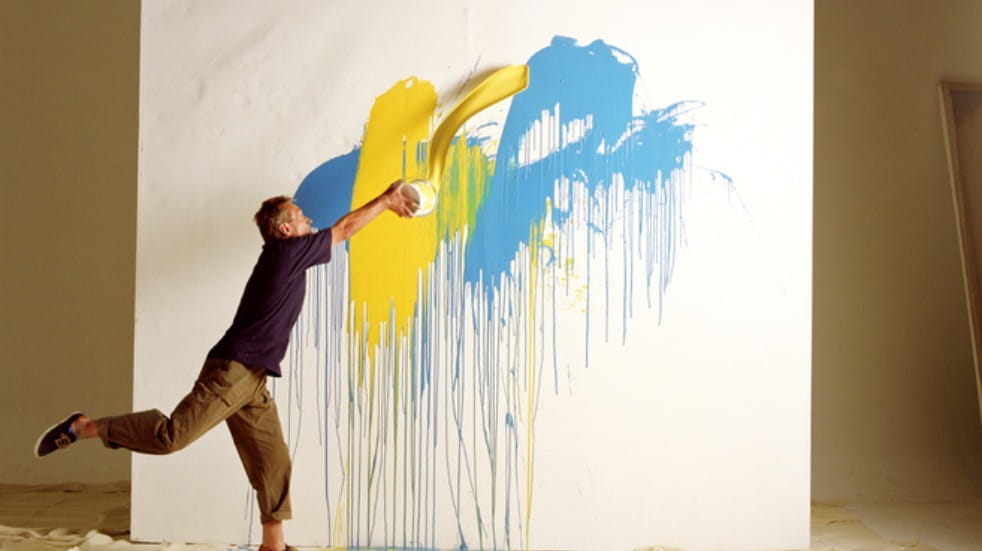 Once a year, this tea-packing factory turned contemporary art centre opens its studio doors to the public. As you explore the studios of independent artists, filmmakers, photographers and more, you'll see works-in-progress and get a rare glimpse into the creative processes that usually happen behind closed doors.
---
15. Unleash your inner scientist
Edinburgh Science Festival, 1–16 April – Edinburgh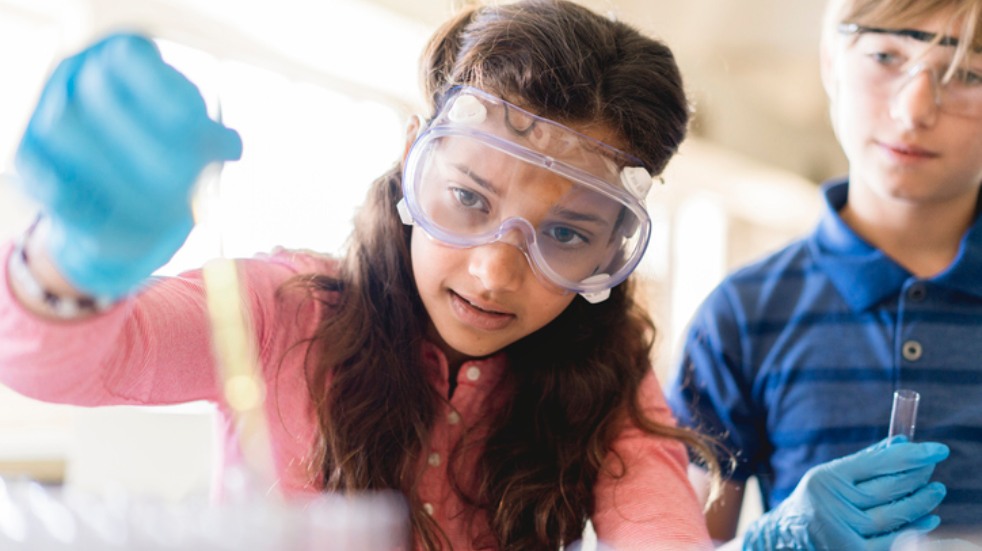 The UK's biggest Science Festival returns for the Easter holidays with an action-packed programme of science-fuelled fun. There's a whole host of free events happening across the city: will you marvel at early galaxies in the James Webb Space Telescope exhibition, explore Darwin's theory of evolution in the interactive installation 'Trees of Life', or even discover the secret science of banknotes?
---
16. Clown around and enjoy the craic
Festival of Fools, 29 April–1 May – Belfast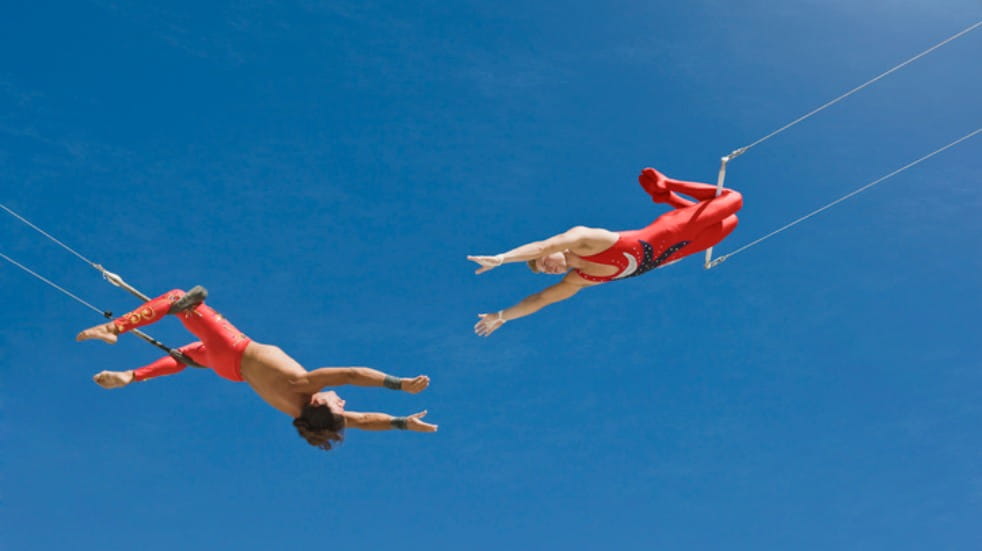 For one weekend, circus performers will take to the streets of Belfast in the biggest festival of its kind on this side of the Irish sea. Expect amazing acrobatics, cracking comedy and jaw-dropping juggling across the city centre and the historic Cathedral Quarter.
---
17. Hear from aviation experts
Inside the Shuttleworth Collection, 6 April – online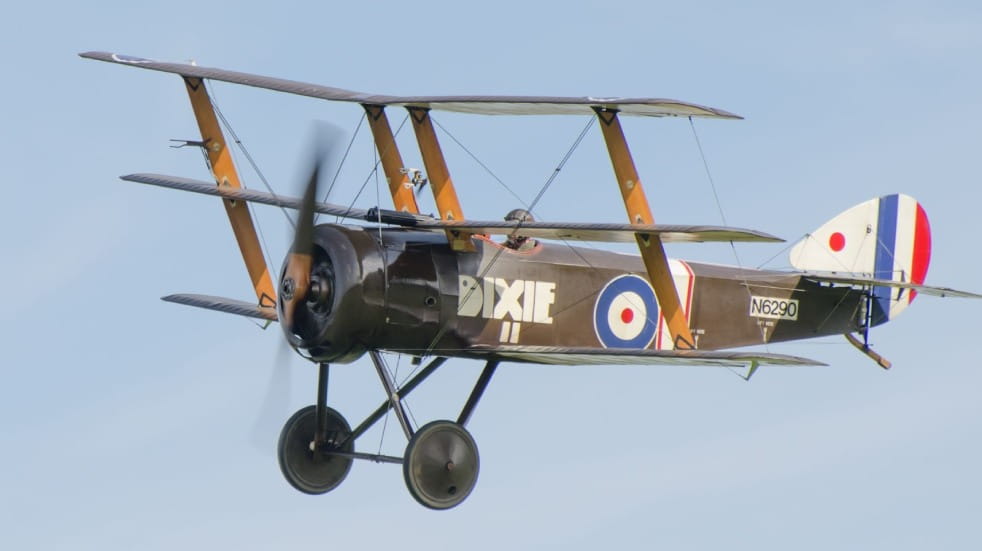 The Shuttleworth Collection at the Old Warden Aerodrome boasts some of the world's oldest aircraft – many of which still take to the skies. In this online, member-exclusive talk hosted by Shuttleworth's aviation experts, you'll discover the collection from the comfort of your own home, and find out what it's like to fly these incredible machines.
Interested in this online event but not a member? Access exclusive online events, free entry to top attractions and more with Boundless membership.
---
18. Celebrate a steam pioneer
Trevithick Day, 29 April – Camborne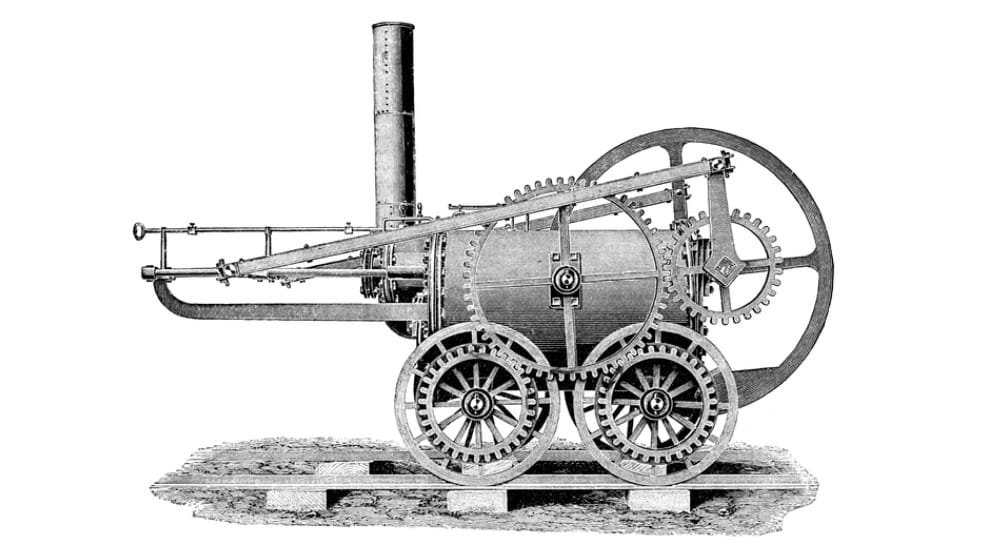 Inventor of the steam locomotive, Richard Trevithick was no ordinary Cornishman – so it's only right he gets the recognition he deserves with an entire day in his honour. Every last Saturday in April, the main streets of Camborne are swept over by a carnival atmosphere in celebration of this local legend; expect street entertainers, vintage vehicles and fairground fun. Don't miss the magnificent parade of steam engines from across the country.
---
19. Travel back to the Middle Ages
Medieval Easter at The Royal Armouries Museum, 1–16 April – Leeds and Portchester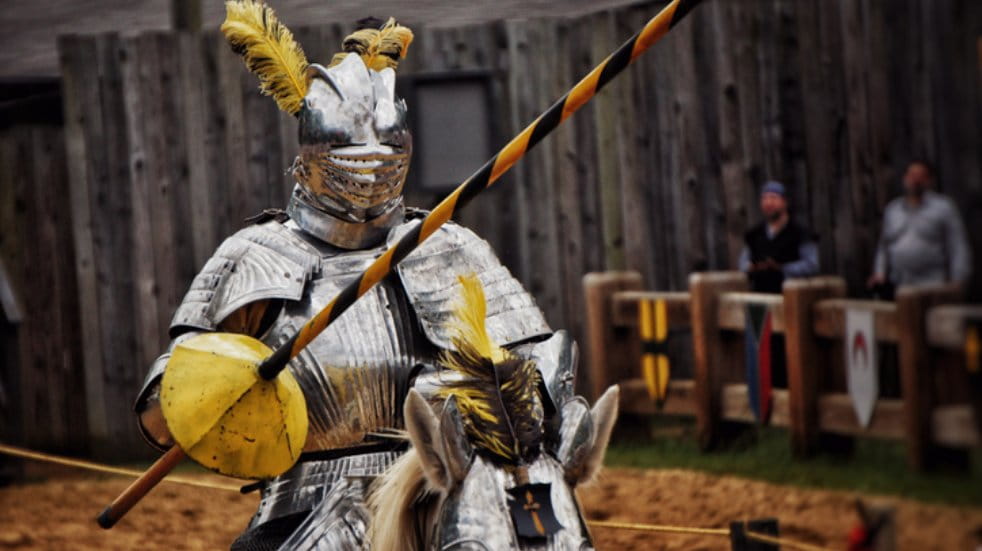 This Easter, embark on a family adventure and step into the shoes of a Medieval knight with this action-packed programme of family fun. Across the Easter holidays, you'll be able to try your hand at archery, get hands-on with mighty weapons and watch live demonstrations of warriors in combat. Down south, the Royal Armouries' Fort Nelson site offers its own host of events across the holidays, including free falconry flying displays and an Easter bunny hunt trail.
---
20. Admire the blooms
Royal Botanic Garden, any time – Edinburgh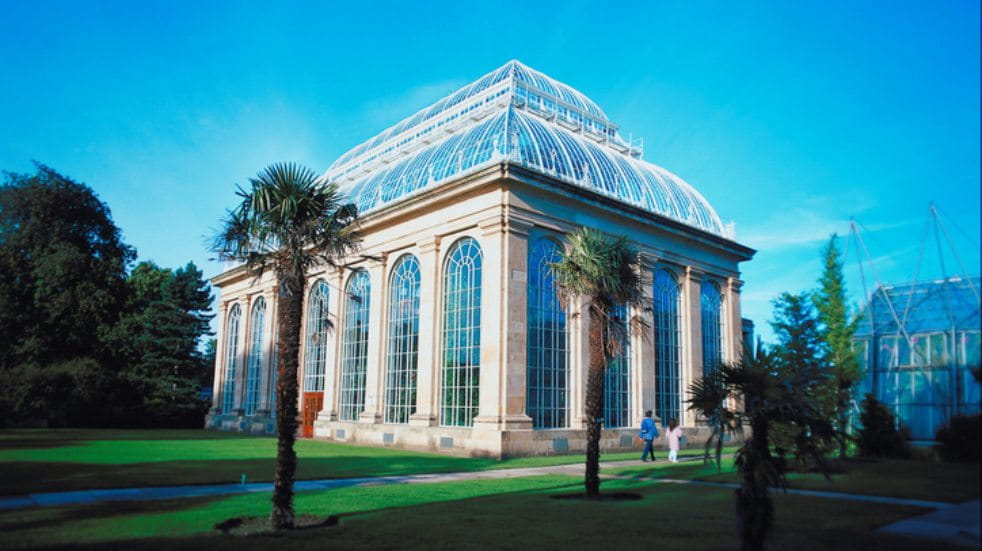 Step into spring with a quiet escape to this world-famous botanic garden and its collection of plants from around the globe, only a mile from the city centre; don't miss the fantastic panoramic views of the city's skyline. While you're here, check out 'Living Soil' in the John Hope Gateway – an exhibition by artist Natalie Taylor exploring the hidden wonders of soil.
---
21. Celebrate St George's Day in the capital
St George's Day Parade, 23 April – London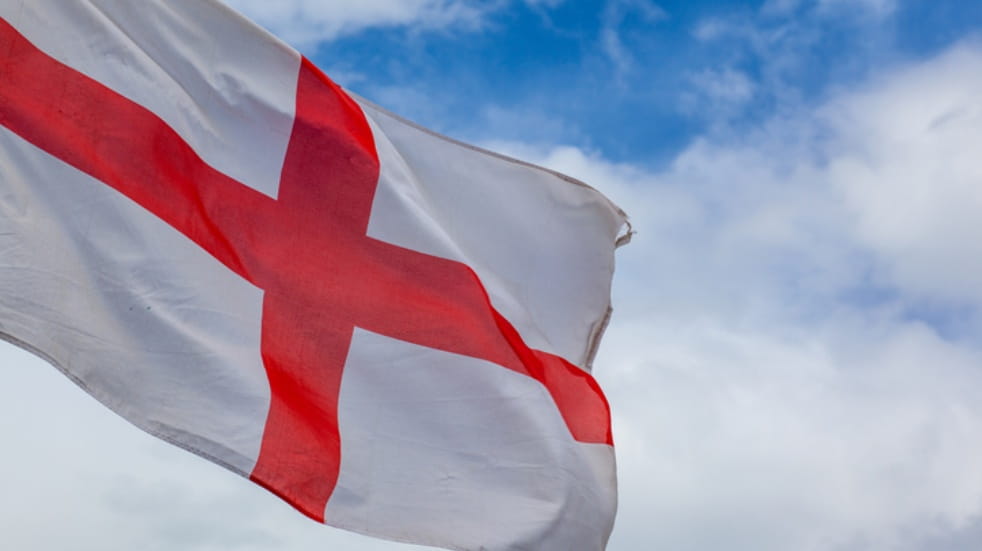 On the day of England's legendary dragon slaying patron saint, thousands of revellers are expected to descend on Trafalgar Square in celebration of everything English. From midday, street performers, musicians and family fun activity stalls will take to this iconic square for a whole afternoon of festivities, fuelled by food tents featuring the nation's favourites.
---
22. Discover the history of South Marston
Aircraft Production at South Marston, 20 April – Swindon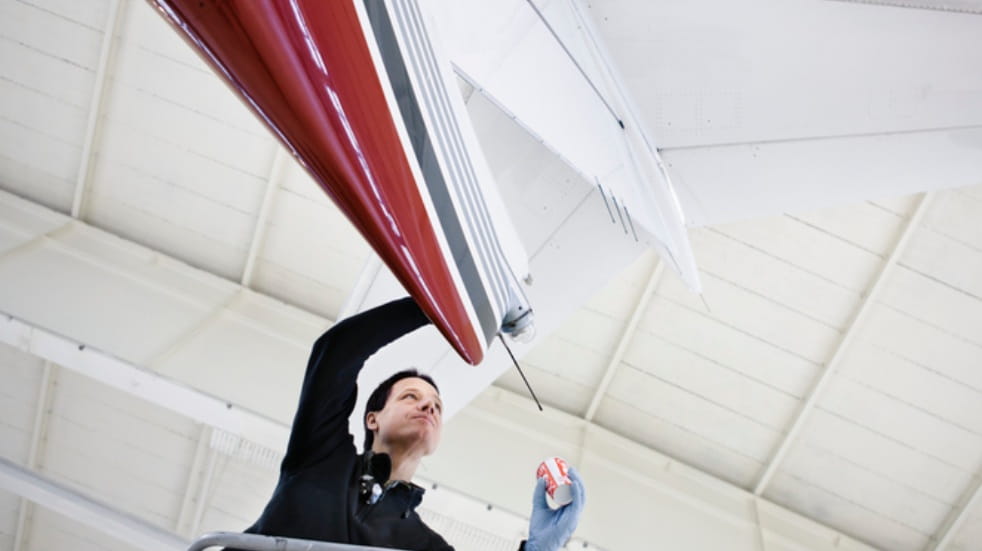 If you're keen to learn more about local landmark South Marston, why not join Boundless's local group in Swindon for this intriguing talk? Bill King will take you through the site's fascinating history, from its origins as an aircraft factory in the Second World War through to its stint producing aircraft such as the world-famous Spitfire fighters. Held at The Holiday Inn, this event is open to Boundless members and their guests. Interested in this event but not a member? Find out more about Boundless membership.
---
23. Delve into the weird and wonderful world of crabs
Crabs – The Beach Kind, 5 April – Peterborough
Did you know there are over 6,000 species of crab, boasting a bewildering range of sizes and shapes? From the pea-sized to the gigantic, twelve-foot Japanese Spider Crab, discover these fascinating crustaceans by attending this talk with guest speaker Sue Jakeman, hosted by Boundless's local group in Peterborough. Held at the Peterborough Milton Golf Club, this talk is open to members and their guests. Interested in this event but not a member? Find out more about Boundless membership.
---
24. Step into the shoes of a Viking
Sheringham Viking Festival, 1 April – Norfolk
This unique festival celebrates the history of the seaside town of Sheringham and its Viking links; across the afternoon, head to the recreated Viking village at Beeston Common to journey back one thousand years and witness all the action of reenacted battles. The festival closes with a lively parade, marching through the town and towards Sheringham's seafront for the big finale: the Viking ritual of boat burning.
---
25. Journey back through a century of CSMA
More than just a motoring club – 100 years of CSMA, 11 April – online
Discover the history of Boundless through the power of film and photography, right back to its roots as the Civil Service Motoring Association. This member-exclusive, online talk will be led by Michael Tambini, manager of the Cotswold Motoring Museum, where staff are busy transforming these photographs, films and 78 rpm gramophone records from across CSMA's century-long history into a digital archive.
---
Do more with Boundless
Boundless members get free entry to top attractions, discounts on restaurants and savings on high-street brands plus dozens of other deals on holidays, experiences and more! If you're working or retired from the public sector or civil service and not yet a member, discover more about Boundless membership here.