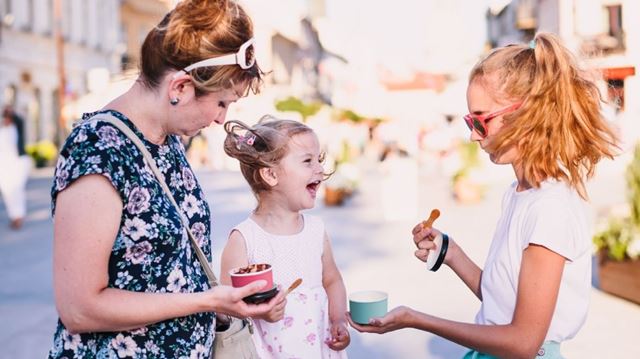 Then there's half-term to get stuck into, and the rare treat of no less than three bank holiday weekends. From nature walks city-wide festivals, here's our round up of free events to make the most of everything May has to offer without having to spend a penny.
---
1. Unleash your inner inventor
Spirit of Invention, from 27 May – London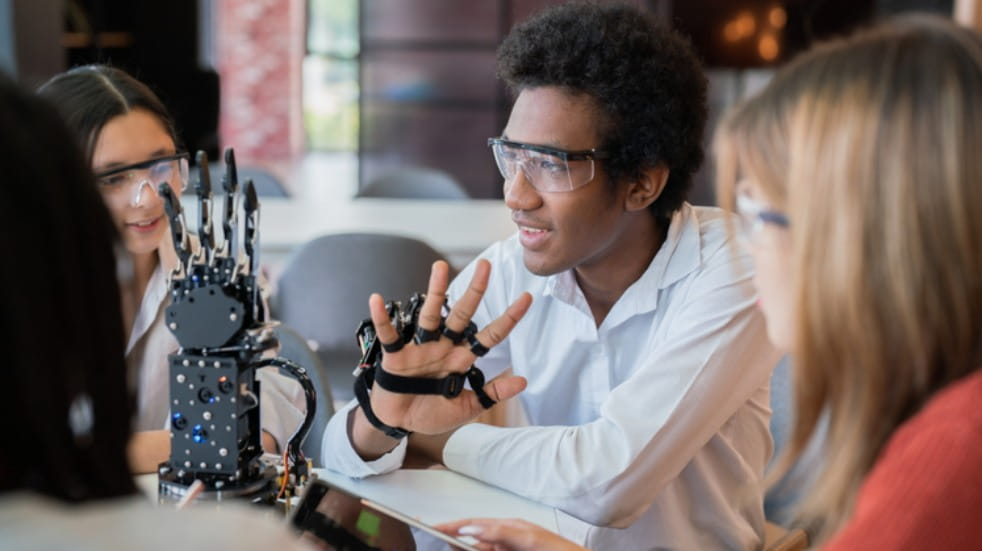 Opening in May half term, this new exhibition at The National Archives invites the entire family to unleash their inner inventors. From early telephones to ventilating top hats, this hands-on exhibition is inspired by the unique – and often whimsical – inventions found in the archives' 19th century registers which allowed everyday people to protect their designs. The gallery will be transformed into a creative workshop, giving you the freedom to channel your innovative spirit as you experiment with materials to bring your very own inventions to life.
---
2. Reconnect with nature at Kew
Royal Botanic Gardens, from 27 May – London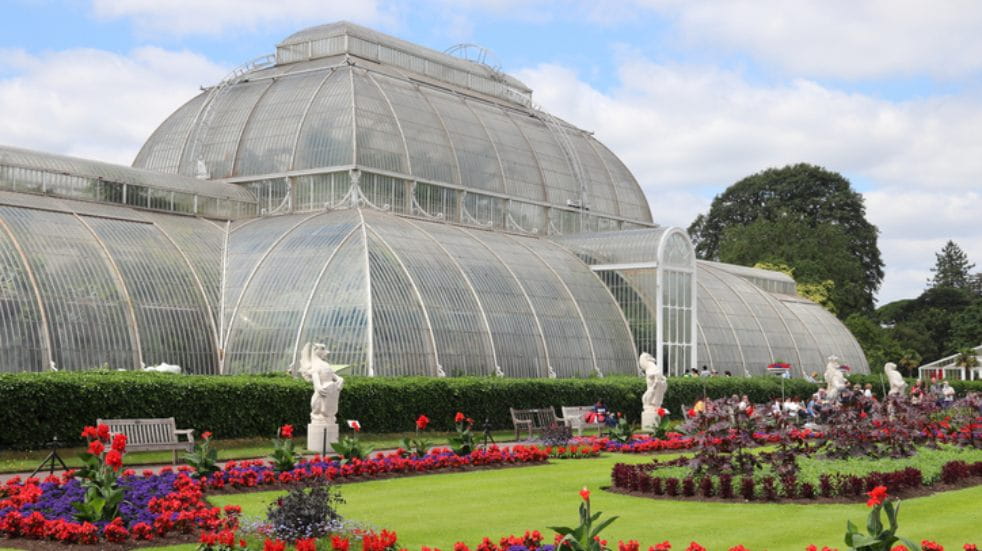 This summer, you can escape into nature and nurture a deeper connection to the world around us at Kew. As part of 'The Wander Project', five inspirational new trails will wind their way through the site's 300 acres – will you follow the energising Adventurer trail, discover new perspectives as a Dreamer, or become a Wanderer and soak up the sights, sounds and smells of nature on a mindful stroll? Best of all, from 1 May the gardens are open for visitors right up until 8pm, allowing you to enjoy long, balmy evenings ambling around this botanical oasis.
Boundless members get unlimited access to the Royal Botanic Gardens at Kew and Wakehurst and all Wildfowl & Wetland Trust sites, plus free membership to Kids Pass. Find out more about Boundless membership benefits.
---
3. Journey to the moon
Moon Gazing, 10 May – Shifnal/Shropshire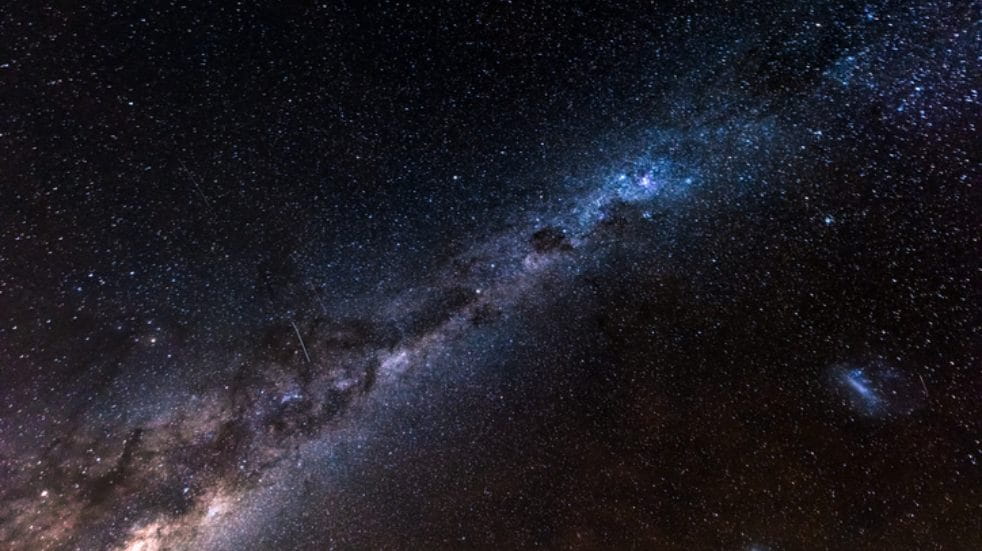 This glowing white orb graces our skies every night, but how much do you actually know about it? Join the Shropshire Boundless group at Haughton Hall as astronomer Peter Williamson delves into all things lunar – from past and future moon landings to many of the myths associated with the night sky.
Interested in this expert talk with astronomer Peter Williamson but not yet a member? Access exclusive online events, free entry to top attractions and more with Boundless membership.
---
4. Admire the blooms
Manchester Flower Festival, 26–29 May – Manchester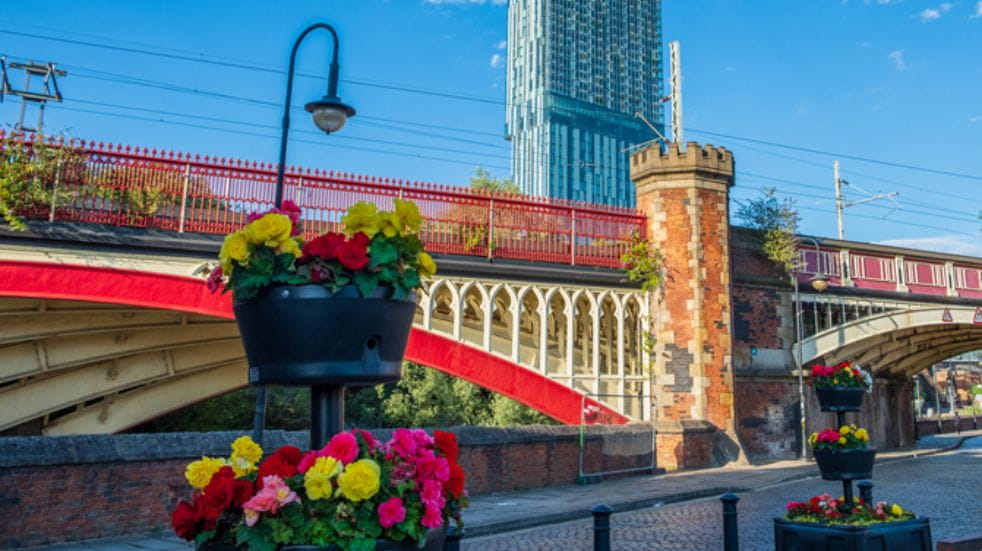 If you're planning a Manchester break this month, the last of the bank holiday weekends is perhaps the best pick of the bunch. For three days, the city centre will be transformed into a picture-perfect paradise as shop windows, balconies and public squares are adorned with fabulous floral installations.
---
5. Celebrate the newly-crowned King
The Big Help Out Coronation Weekend, 6–8 May – across the UK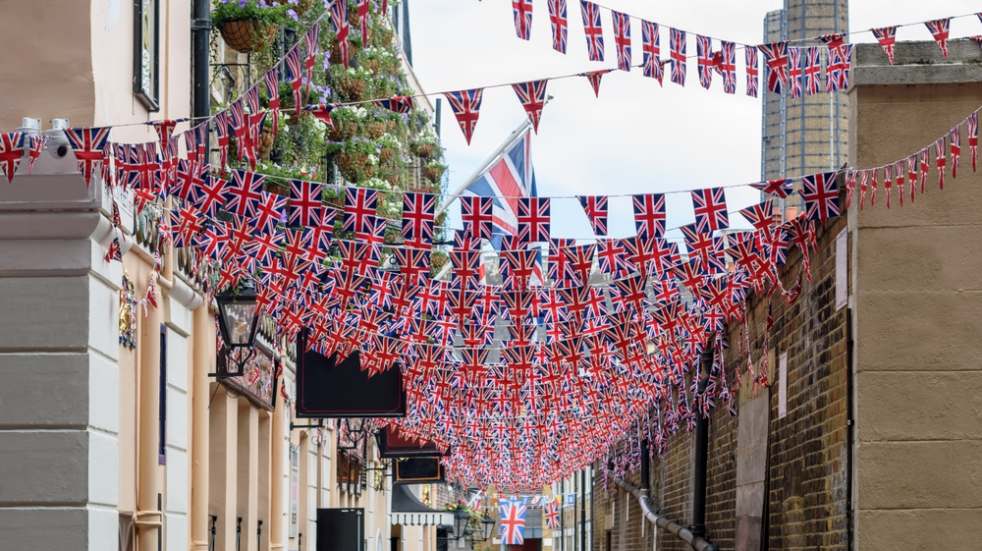 Events don't get much bigger than the crowning of a new monarch, and coronation weekend is set to be a cracker. Over the bank holiday weekend, communities across the country plan to get together and be part of history in The Coronation Big Lunch, whether it be a picnic, street party or a simple cuppa. Also taking place in honour of the coronation, The Big Help Out invites everyone to spend the extra bank holiday Monday in aid of a good cause.
---
6. Brighton Festival
Brighton Festival, 6–28 May – Brighton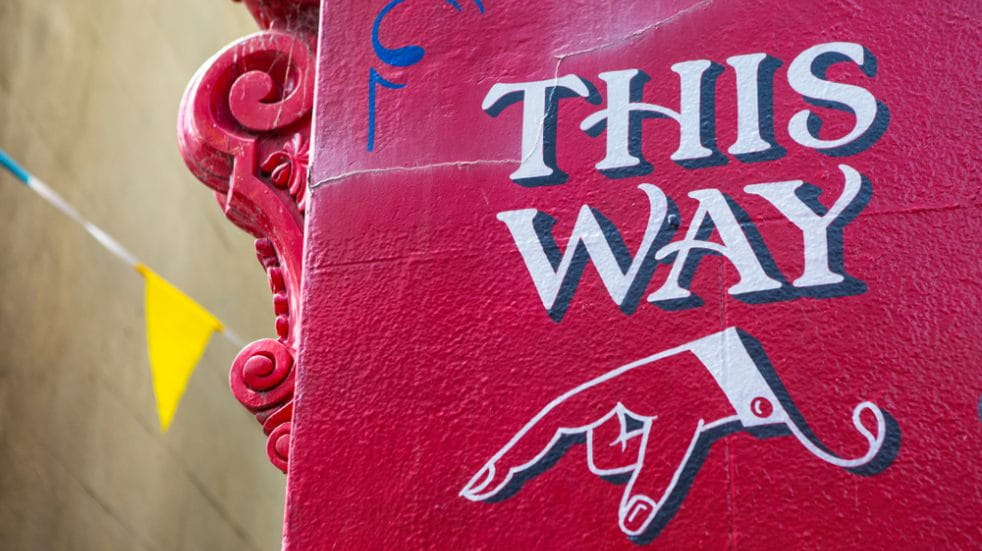 This annual performing arts celebration is back, kicking off with the pageantry of The Children's Parade: a colourful procession of school children marching through the city in their thousands. Across the festival's three weeks, there's a whole host of free events, from art exhibitions to energetic outdoor dance and circus performances. Throughout the festival, an immersive sound and light installation in St. Peter's Square beckons you to step across and set off oceanic waves of sound and light as you feel the earth move beneath your feet.
---
7. Get on your walking shoes
Bristol Walk Fest, 1–31 May – Bristol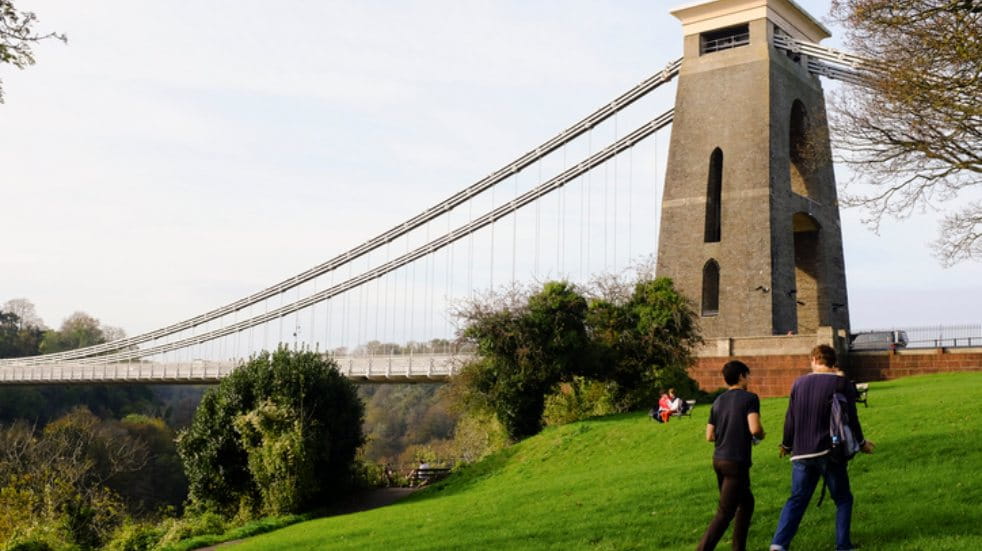 May is National Walking Month, so what better time to lace up your walking shoes and enjoy a healthy dose of fresh spring air? As part of the city's annual month-long walking festival, Bristol will host an array of walking-related events; from historical tours to nature walks, you'll discover new corners of the city and the myriad benefits walking can bring. There's a walk for all ages and abilities – and if you prefer a solo stroll, why not try out a downloadable audio walk to complete at your leisure?
---
8. Indulge in sun, sea and food
St Ives Food & Drink Festival, 12–14 May – St Ives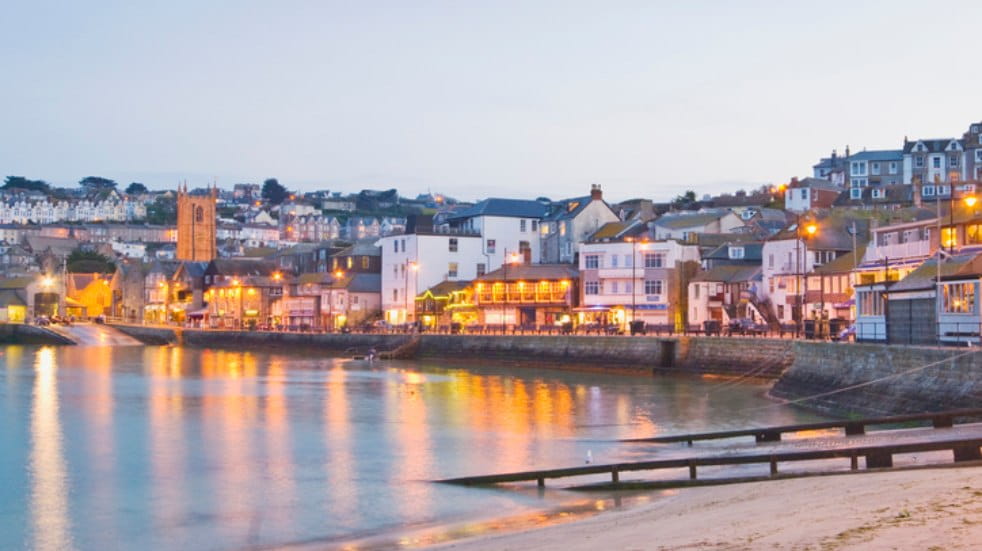 Head to the white sands of St Ives' Porthminster Beach for a weekend of food-fuelled family fun in the sun. Watch top celebrity and home-grown Cornish chefs serve up delectable demonstrations, peruse the artisan market stalls for locally-made tasty treats, or indulge in a proper Cornish ice cream as you soak up unrivalled views of St Ives Bay. If the food wasn't enough to tempt you, there's also a menu of free daytime music sessions, maypole and Morris dancing, kids' activities and more.
---
9. Discover the life of a legendary railway engineer
A Talk about the great engineer Thomas Brassey, 3 May – Chester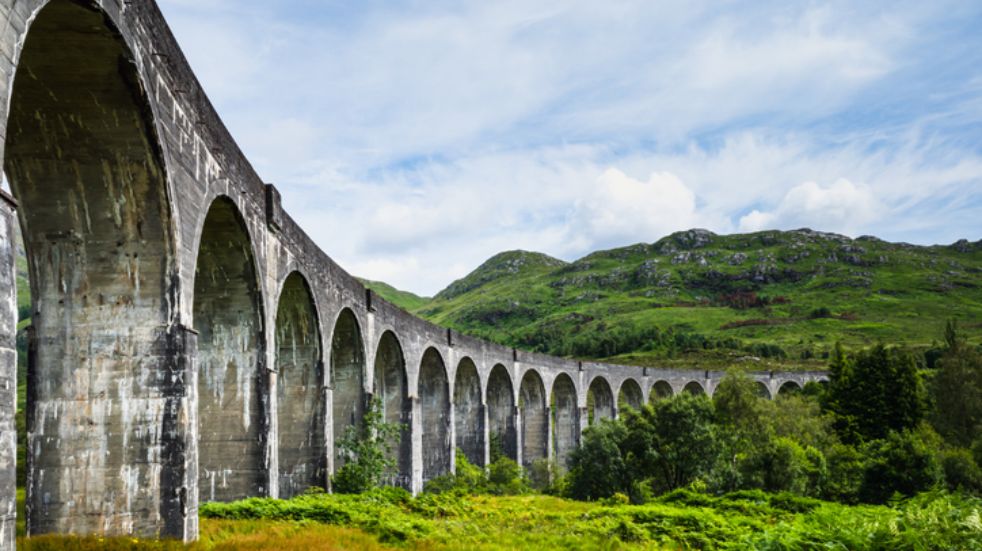 Join the Chester and Wirral Boundless Group at The Five Villages Hall in Chester for an insight into the life of prolific railway engineer Thomas Brassey. From humble beginnings to building railway lines across the world, discover the life and achievements of this unsung hero in this talk by Peter Bolt, secretary of the Thomas Brassey Society.
Interested in this online event but not yet a member? Access exclusive online events, free entry to top attractions and more with Boundless membership.
---
10. Be inspired by local art
Oxfordshire Artweeks Festival, 6–29 May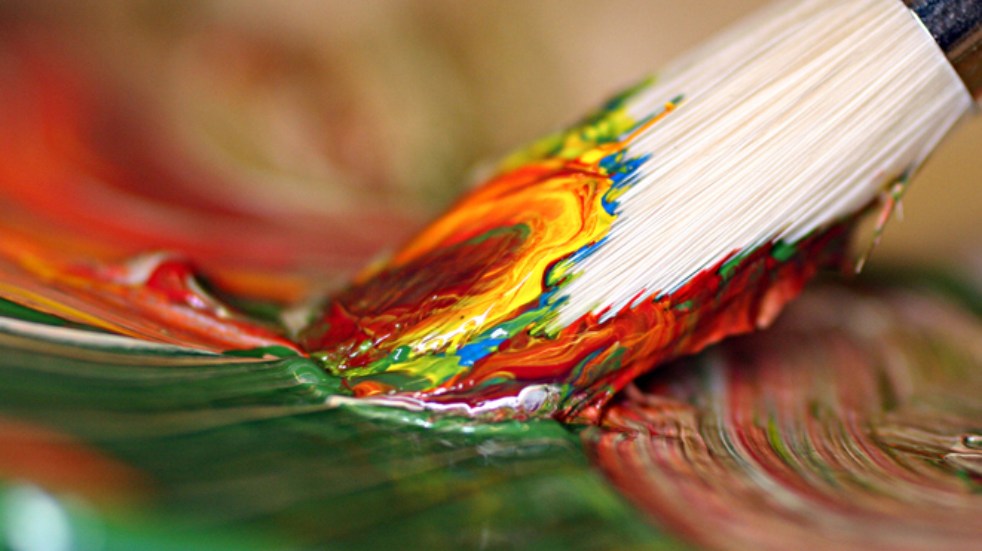 Over three weeks in May, hundreds of Oxfordshire's artists, makers and designers will showcase their work as part of the UK's oldest and biggest event of its kind. From paintings and sculptures to woodworking and mosaics, feast your eyes on an eclectic array of art in an equally varied range of venues across the county.
---
11. See in the new month with a centuries' old tradition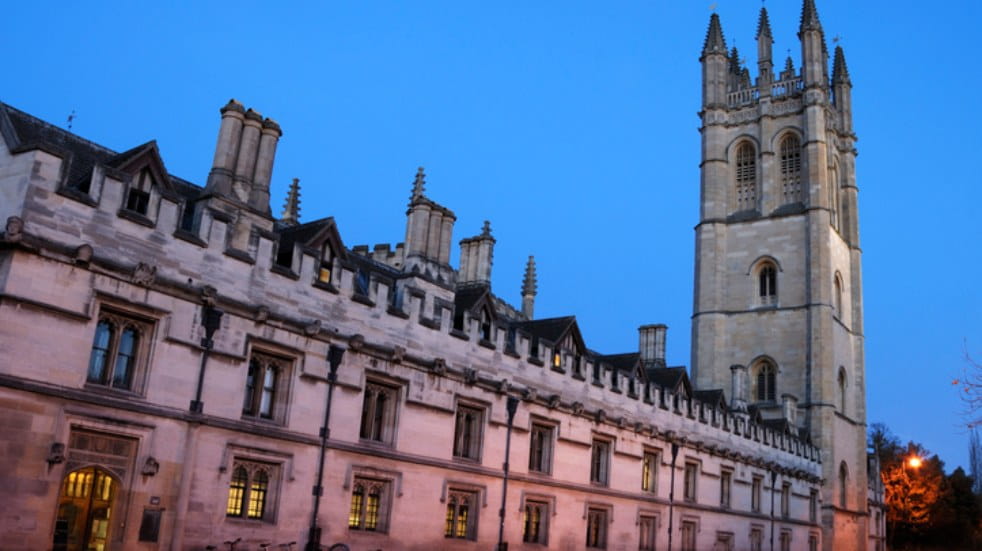 What better way to ring in the month of May than by joining in on a tradition dating back over 500 years? Every 1 May on the dot of 6am, Oxford's Choir of Magdalen College belt out a traditional hymn from the top of the iconic Magdalen Tower to kickstart the celebrations, before the crowds disperse for a spot of early morning revelry. With this year's event falling on a bank holiday, it's set to be a big one.
---
12. Marvel at moths
Moth trapping at WWT Martin Mere, from 1 May – Lancashire / near Ormskirk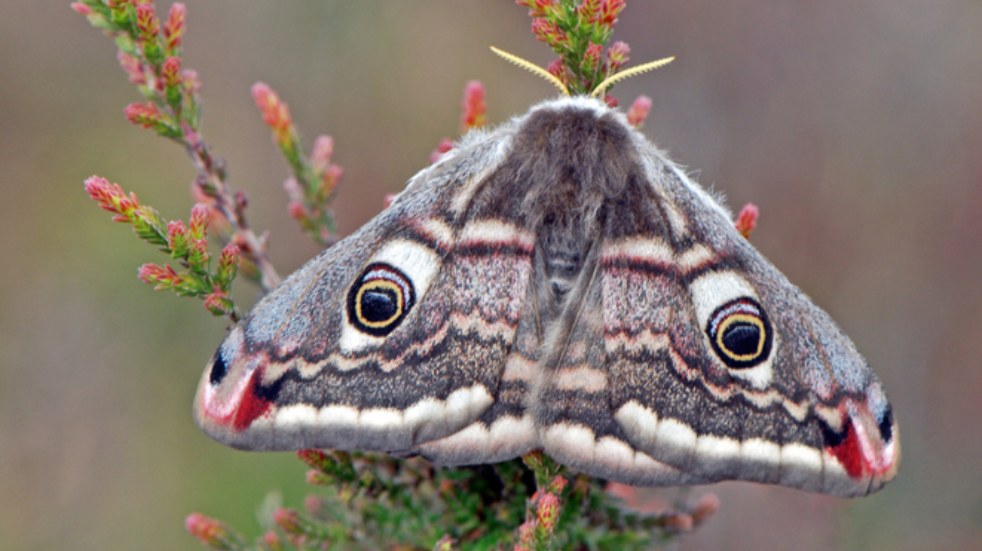 Moths are often overlooked as brown, boring versions of their butterfly cousins, but they're equally as fascinating – especially if you look closely. From the brilliantly coloured to masters of camouflage, the UK is home to around 2,500 species, and the summer months are the best time to spot them. Head to WWT Martin Mere, Lancashire where you can see which moth species have been lured into their overnight light trap every morning at 10:30. Boundless members go free.
Boundless members get unlimited access to all Wildfowl & Wetland Trust sites including WWT Martin Mere. Find out more about Boundless membership benefits.
---
13. Let off some steam
Steam Day, Bolton Steam Museum, 1 & 28–29 May – Bolton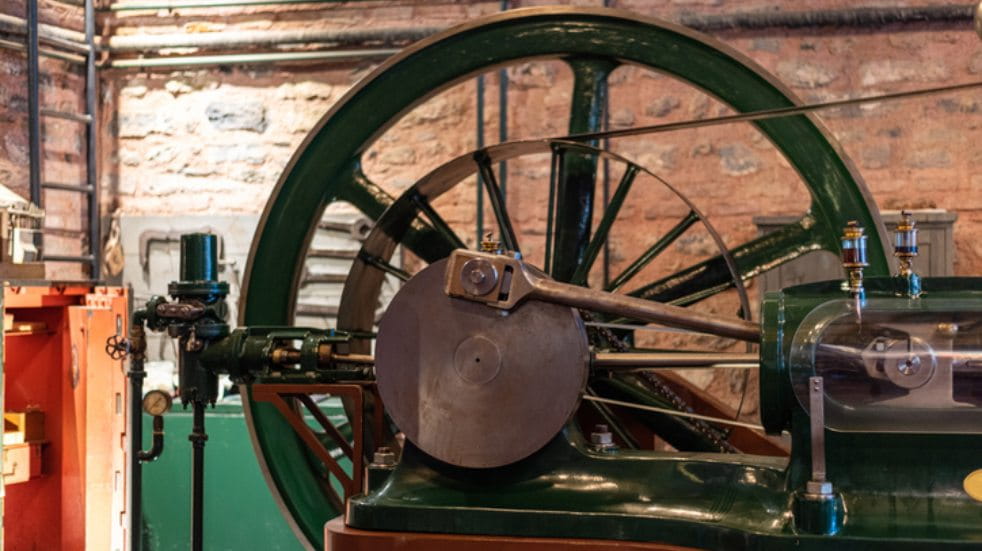 Discover the steam engines that used to provide power in the textile mills in the north, which together form the biggest collection of their kind on the continent. The museum is open for visitors year-round, but only on a handful of days can you witness the fascinating workings of these century-old engines running in steam.
---
14. Take your photography to the next level
Wales & West Photography Show, 15–17 June – Newport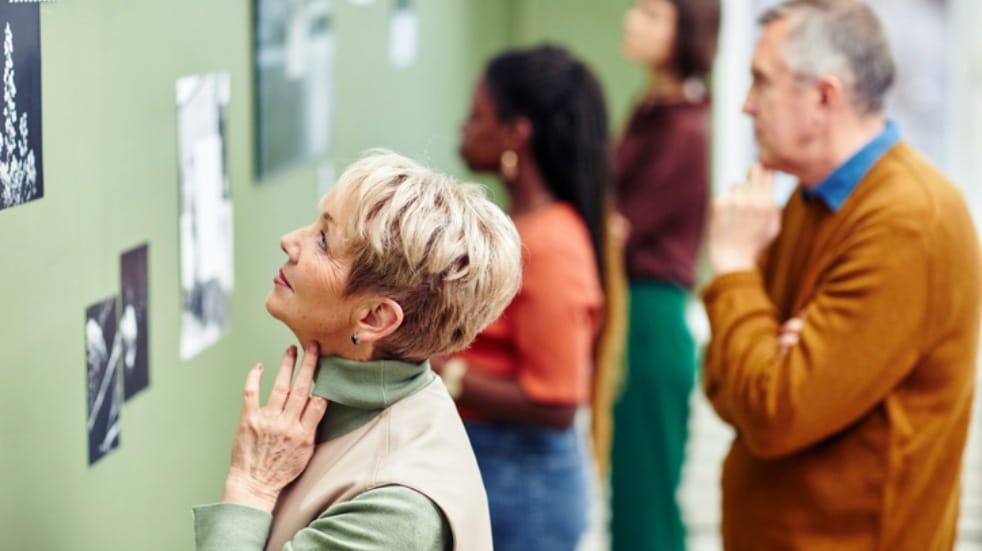 Love photography? Whether you're a casual hobbyist or a seasoned pro, head to the International Convention Centre for the second edition of Wales' largest photography show. Join professional photographers for a whole host of free talks and workshops, and get hands on with the latest tech from the biggest brands, guided by expert insights.
---
15. Tour the Scottish Parliament
Guided tour of the Scottish Parliament, 22 May – Edinburgh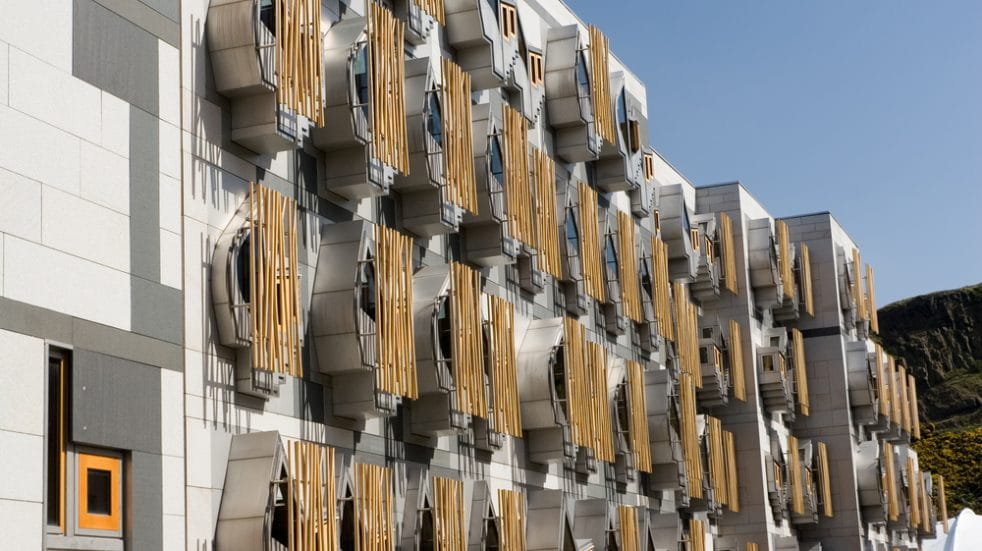 At the foot of Edinburgh's iconic Royal Mile, stands this most unusual building, home of the Scottish parliament at Holyrood. Join the Edinburgh and Lothian Boundless group on a guided tour of this controversial yet award-winning building, as you discover its history and inner workings and browse the collections of world-class paintings, sculptures and photography housed here.
Interested in this guided tour but not yet a member? Access exclusive events, free entry to top attractions and more with Boundless membership.
---
16. Explore Malvern's decorated wells
Malvern Well Dressing, 29 April–7 May – Malvern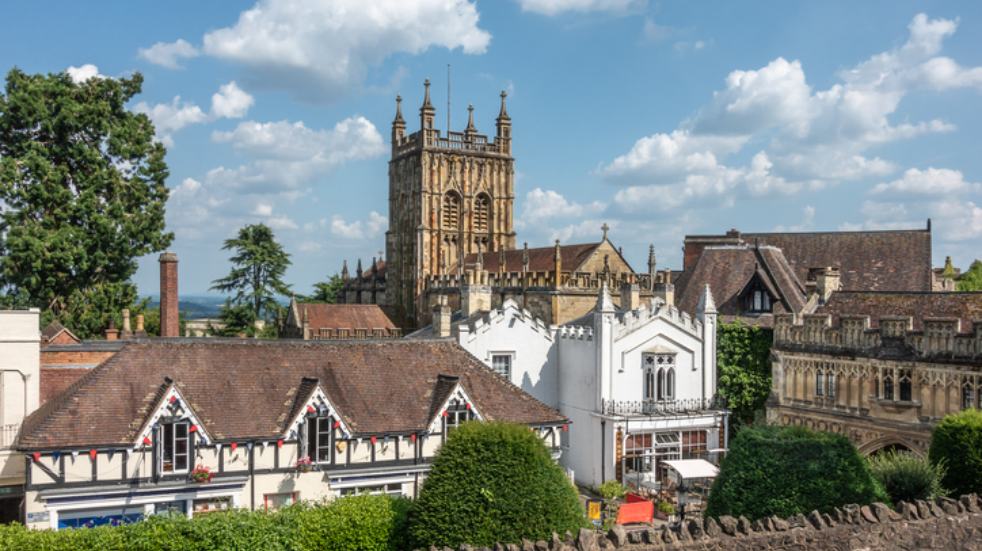 With the King's coronation approaching, this annual festival returns with the fitting theme of 'Kings & Queens'. Wells and springs across Malvern will be decorated to celebrate the crowning of King Charles III and explore tales of mythical Kings and Queens; discover them by foot, bike, or on a self-drive tour.
---
17. Get into the Eurovision spirit
Late at Tate Liverpool: The Spirit of Eurovision, 4 May – Liverpool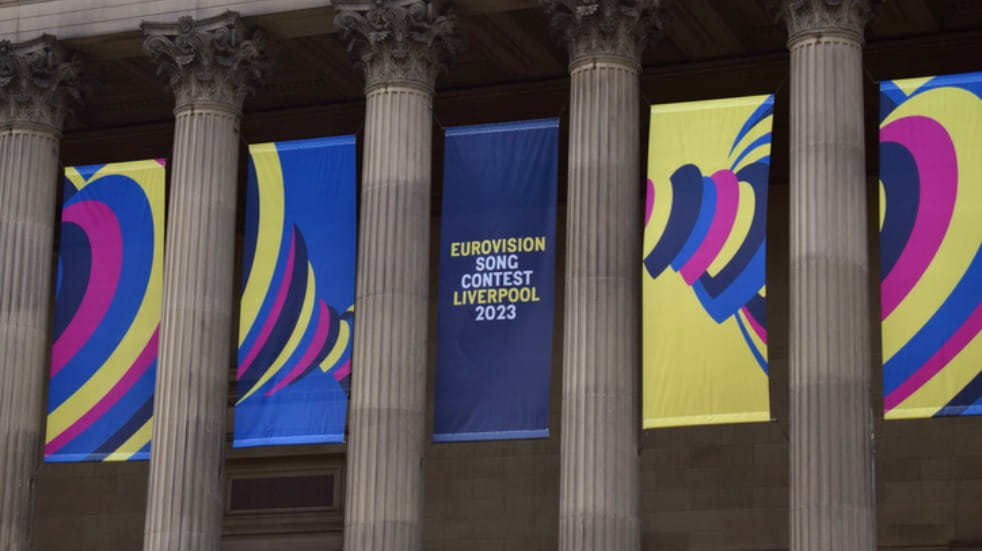 For the second of May's blockbuster events, the continent's biggest music spectacle returns to British soil for the first time in 25 years. As part of a two-week 'EuroFestival' takeover in the countdown to the competition, Tate Liverpool's after hours Late at Tate event returns for a free night of festivities in the host city – Eurovision style. Expect live music, talks, immersive installations and more, all inspired by the joyous and flamboyant spirit of Eurovision.
---
18. Discover Bristol's history
Historical Walks, 2, 7, 10, 15 & 18 May – Bristol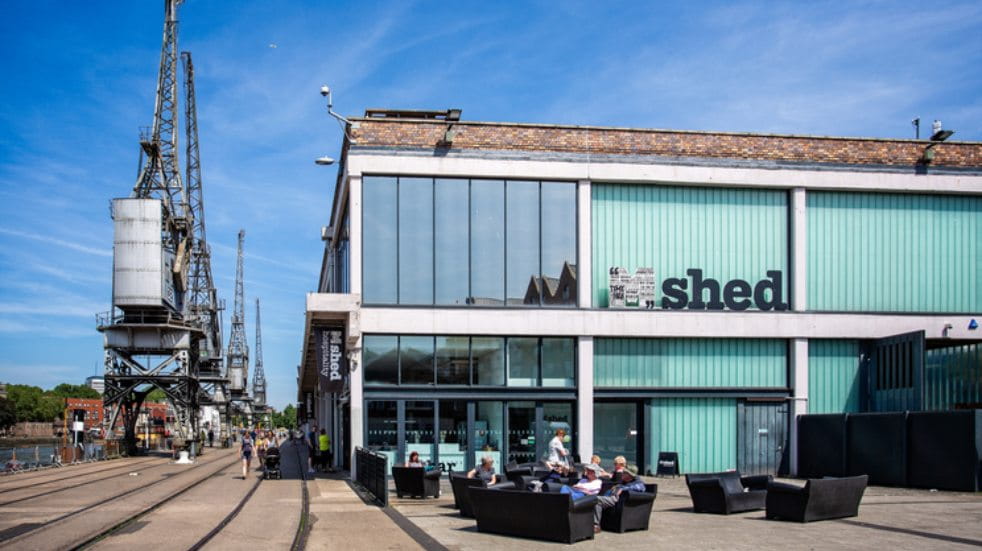 Immerse yourself in Bristol's rich, varied history on one of M Shed's six expert-led walks this month. Discover the past of the city's old docklands on the Floating Harbour walk (2 May), trace the route of the historic Harbour Railway (10 May), uncover the stories behind many of the centre's plaques, buildings and statues (15 May), or travel back through a millennium of history to explore the city's roots on the Old City walk (18 May). Advance booking required.
---
19. Hear the tale of a criminal
The Teacup Poisoner, 3 May – Peterborough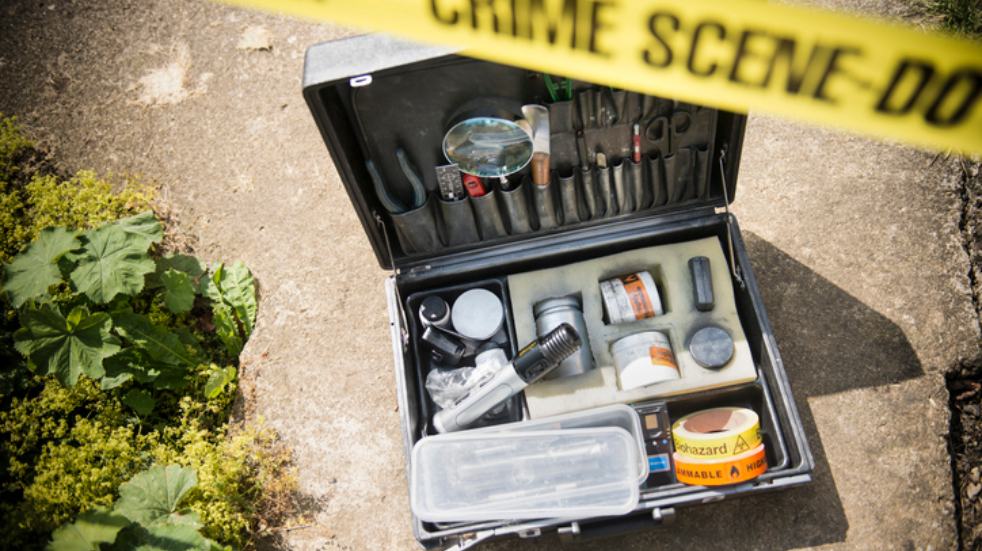 Graham Young was no ordinary 14-year-old schoolboy. Fascinated by poisons, his obsession took a deadly turn as he began poisoning the food and drink of his family and friends, and later, colleagues. Discover the story of the 'Teacup Poisoner', and how he managed to tamper with staff and fellow inmates' drinks in Broadmoor, before tricking medical staff into declaring him cured – only for history to repeat itself after his release. Hosted by the Peterborough Boundless group at the Peterborough Milton Golf Club.
Interested in this fascinating talk but not yet a member? Access exclusive events, free entry to top attractions and more with Boundless membership.
---
20. Discover how to trace your family roots
Researching your family history: 20th century sources, 16 May – online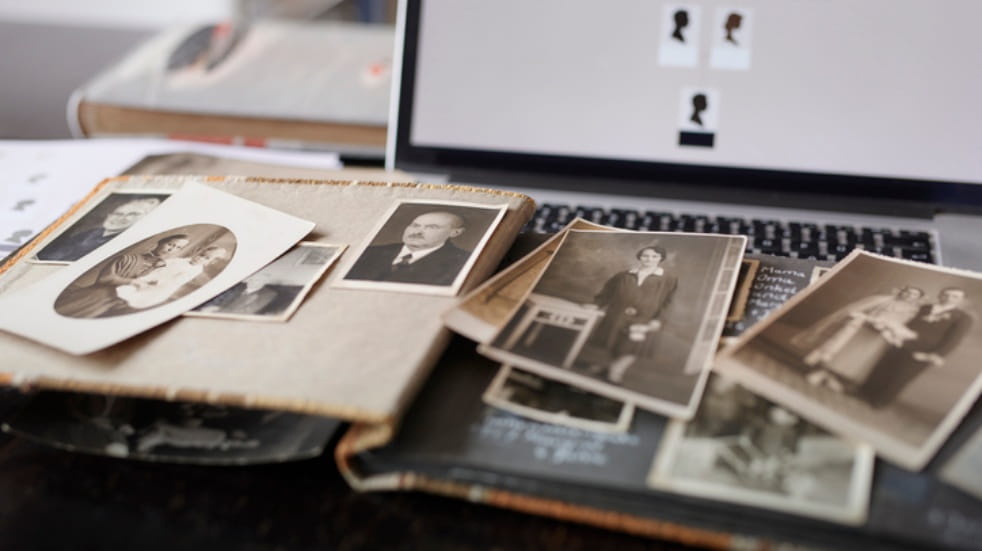 Always wanted to delve into your family history, but never quite known where to begin? This online, expert-led talk by the National Archives is for you. You'll discover the 20th century's key sources for tracing your ancestry – including the 1939 Register, and the 1921 and 1911 Census – and how to get the most out of them, giving you the confidence to trace back your family tree.
---
21. Party in a historic city
Party in the City, 12 May – Bath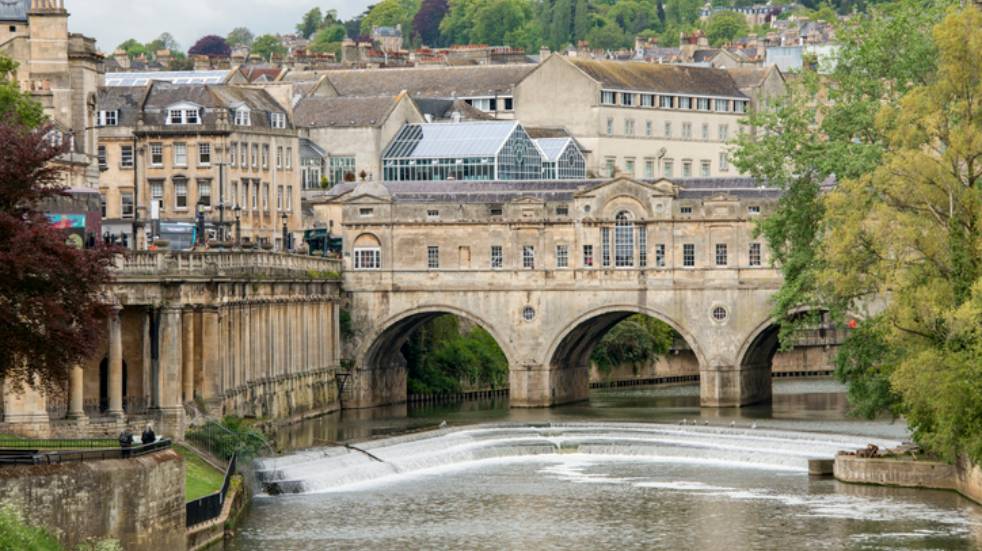 Don't miss out on Bath's biggest free party of the year, as the city's internationally renowned music and literature festival kicks off with a night jam-packed with live music. From rock and folk to jazz and classical, an eclectic mix of acts will take over outdoor stages and historic venues, churches and museums across this charming city.
---
22. Recharge for exam season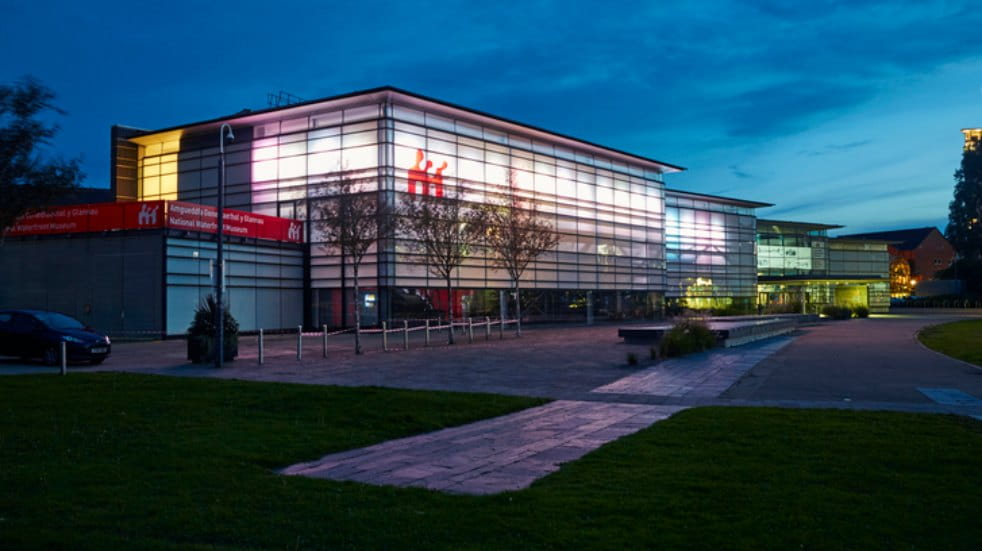 Exam season getting to the whole family? Head to the National Waterfront Museum for a much-needed break at Wonderfest, the annual wellbeing festival for teenagers and parents. There'll be a mix of practical advice on how to cope with exam stress – and how parents can best support their teens – plus a whole host of outdoor fun to melt the stress away, whether it's feeding alpacas, skateboarding or learning how to survive in the wild.
---
23. Step into the shoes of a magistrate
A Day in the Life of a Magistrate, 18 May – Swindon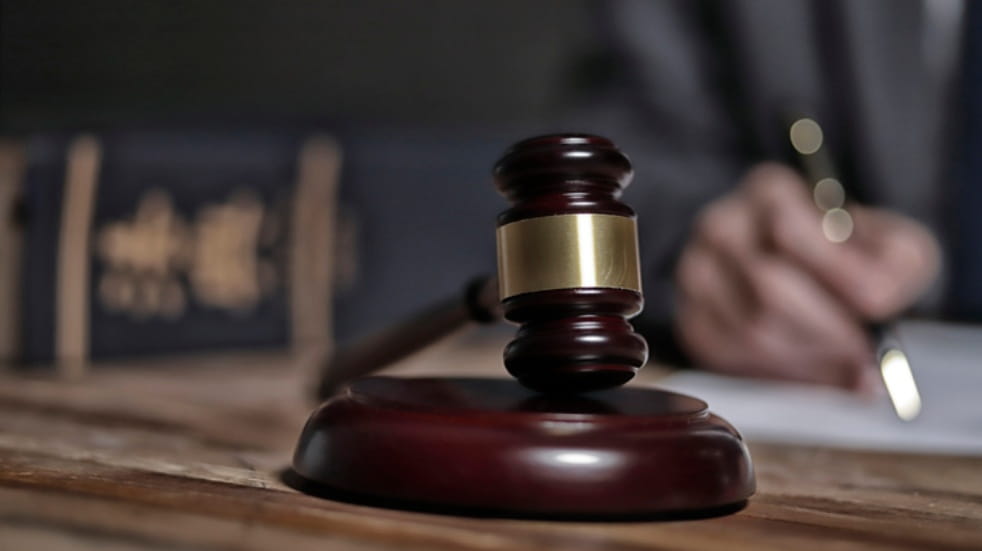 Join the Swindon group at the Holiday Inn for this fun, interactive evening with former magistrate Dr Tony Hersh. First, he'll delve into the history of magistrates, before recounting some of the cases he's faced. Together, you'll dive into each case and decide on the most suitable sentence – will your verdict match the real outcome?
---
24. Inspire the whole family
Edinburgh International Childrens's Festival Family Encounters Day, 27 May – Edinburgh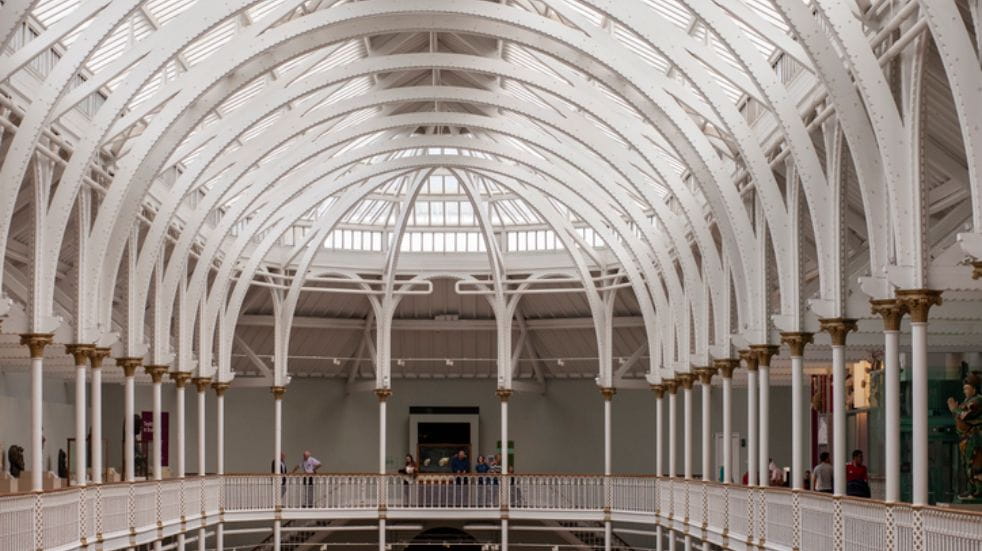 Kick off Edinburgh International Children's Festival at the National Museum of Scotland with this day of free pop-up performances, interactive experiences and activities for the whole family: meet characters, be amazed by dance performances, embark on treasure hunts and get hands-on with art activities.
---
25. Fall in love with classic vehicles
Basingstoke Festival of Transport, 14 May – Basingstoke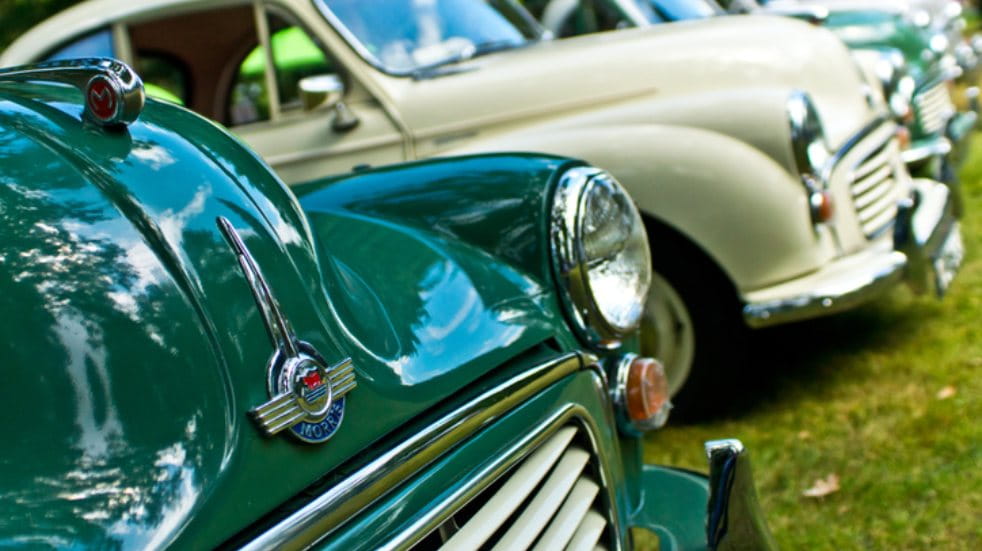 Amble around Basingstoke's War Memorial Park in the company of hundreds of vehicles at one of the town's most popular festivals. There'll be classic and vintage cars, buses, fire engines and more, plus trade stalls, fun and games for the kids and refreshment stalls to fuel the fun – whether you're a fully-fledged motor fanatic or fancy a family day out with a difference.
---
Do more with Boundless
Boundless members get free entry to top attractions, discounts on restaurants and savings on high-street brands plus dozens of other deals on holidays, experiences and more! If you're working or retired from the public sector or civil service and not yet a member, discover more about Boundless membership.