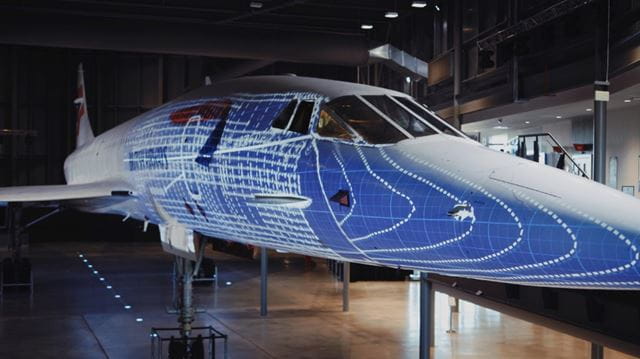 Upon entering the main hall, it's impossible not to be awed by the sight that first greets you, the imposing Concorde Alpha Foxtrot, the last of its kind to fly, is just one of the many highlights you can expect to see on a visit to Aerospace Bristol. Not only informative, but also highly interactive, this museum is the perfect historic day out for all the family.
With standout exhibits including a WW1 era Bristol Fighter plane, the Bristol Type 188 (a supersonic research plane that helped pave the way for Concorde) and a variety of important aircraft engines, from early piston engines to modern jet turbines there's more than enough to keep the family occupied on your visit. Here we've taken a look at some of the best the museum has to offer and tell you how Boundless members can make big savings on their entry fee. Read on to find out more…
---
Concorde Alpha Foxtrot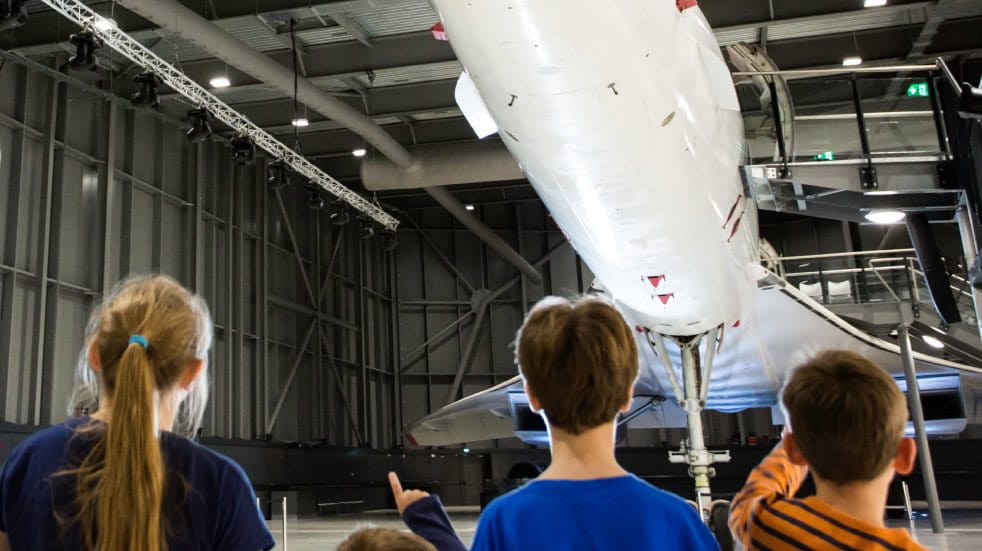 The highlight of the museum is undoubtedly Concorde Alpha Foxtrot. This world-shrinking supersonic passenger jet is the last of its kind to be built and the last to fly. Visitors can step aboard and explore the exhibition gallery, which showcases a fascinating collection of memorabilia, including a pilot's uniform, model, and flight deck. The engineers of the 1960s created an aircraft capable of supersonic speed, able to carry over 100 passengers in comfort and style. Visitors can discover how they accomplished this feat and learn about the challenges they faced along the way. They can also find out what it was like to work on Concorde and fly alongside royalty and film stars.
---
100 Years of aviation history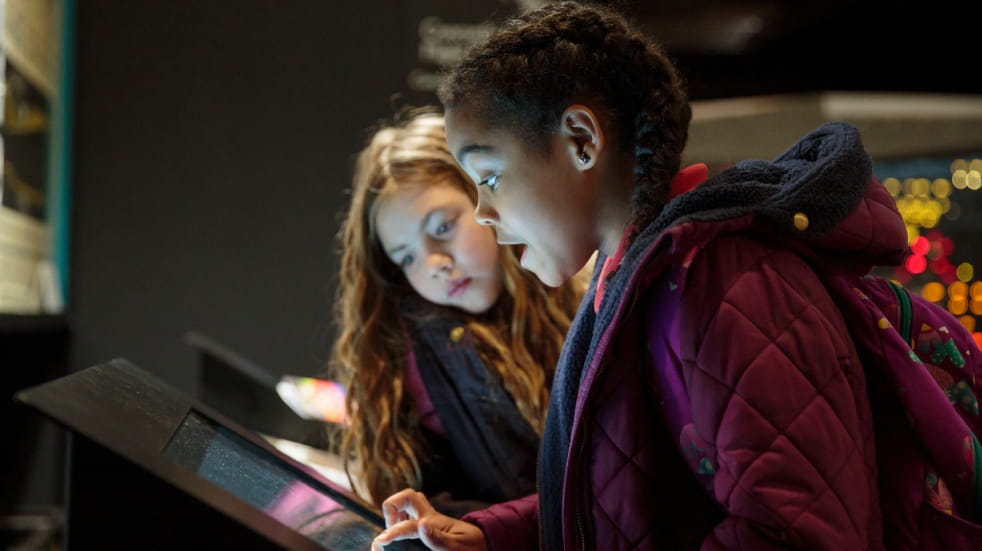 From the 1900s right through to today, Aerospace Bristol charts the course of aviation history through fascinating exhibits covering the two world wars, the space race, and modern aerospace technology. With a focus on the history of aviation in Bristol, visitors can discover how a small company in Filton evolved to influence the course of aviation history and shape the world we see today. With hundreds of exhibits on display, ranging from small model aircraft to helicopters, rockets, and missiles, the museum offers visitors a chance to explore local history and learn about the latest aerospace technologies.
---
7 eras of aviation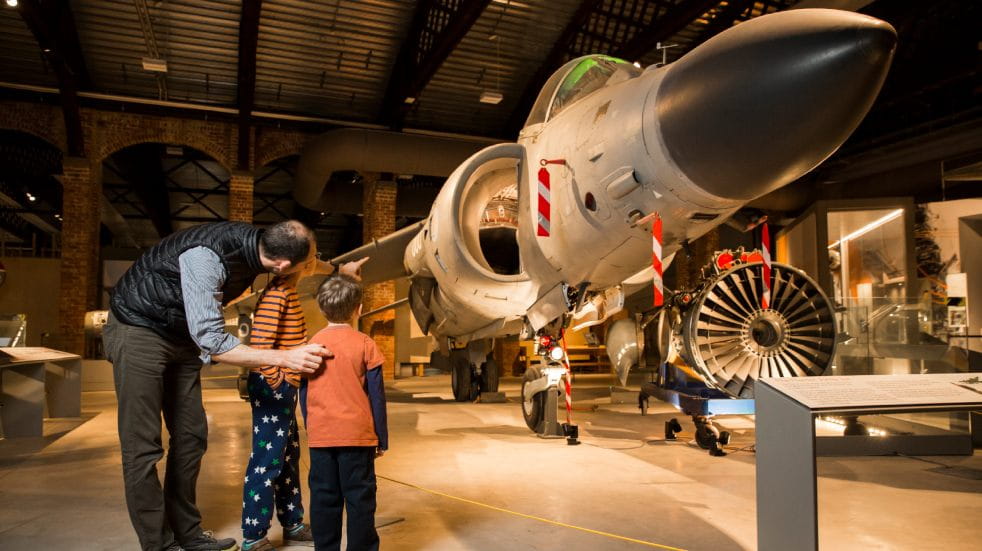 The exhibition is divided into 7 eras of aviation history…
Era One: Pioneer
This era takes visitors back to the early 1900s and features interactive exhibits and touch screen archive browsers. One of the major exhibits in this era is a flyable replica of a Bristol Boxkite, built for the film, Those Magnificent Men in Their Flying Machines.
Era two, the First World War & Beyond
This section of the exhibition demonstrates some of the impacts World War I had on Filton and features a WWI era Fighter and Scout bi-plane.
Era 3: The Growth of Flight
This era represents a time of major innovation in aircraft design during the inter-war years and includes a replica Bristol Babe.
Era 4: World War II
This part of the exhibition aims to depict the huge effects World War Two had on both Filton and wider aviation and includes several WWII planes as exhibits.
Era 5: Bigger, Faster, Further
This part of the museum showcases the huge aircraft of the post-war period including the Brabazon airliner, (represented here by its wheels and nameplate), alongside the fuselage of a Bristol Britannia. These two objects represent the growing importance of passenger aircraft to the aviation industry.
Era 6: Ocean Floor to Outer Space
This area represents Bristol stepping into the space age, marking the transition with a satellite, a missile, and a model of a supersonic aircraft.
Era seven: Working across the world
Bringing us up to the present day, this era features a section of an A320 wing, giving visitors an insight into the workings of the modern aviation industry.
---
Conservation in action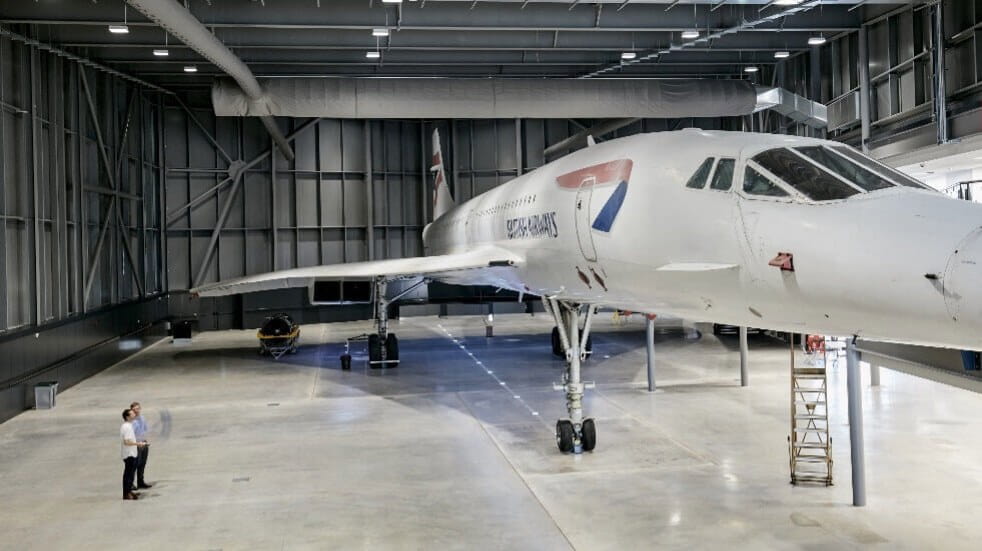 In addition to the variety of fascinating historic exhibits on offer, visitors can also see conservation projects in action in the The Conservation in Action Workshop, situated in a Grade II listed WWI aircraft hangar, built around 1915. Here visitors can watch volunteers work on historic Bristol aircraft including the Bristol Freighter, Fighter, and Bolingbroke. Eventually these majestic aircraft will form part of the museum's permanent collection and in the meantime they offer a magnificent opportunity to see them while they're still works-in-progress.
---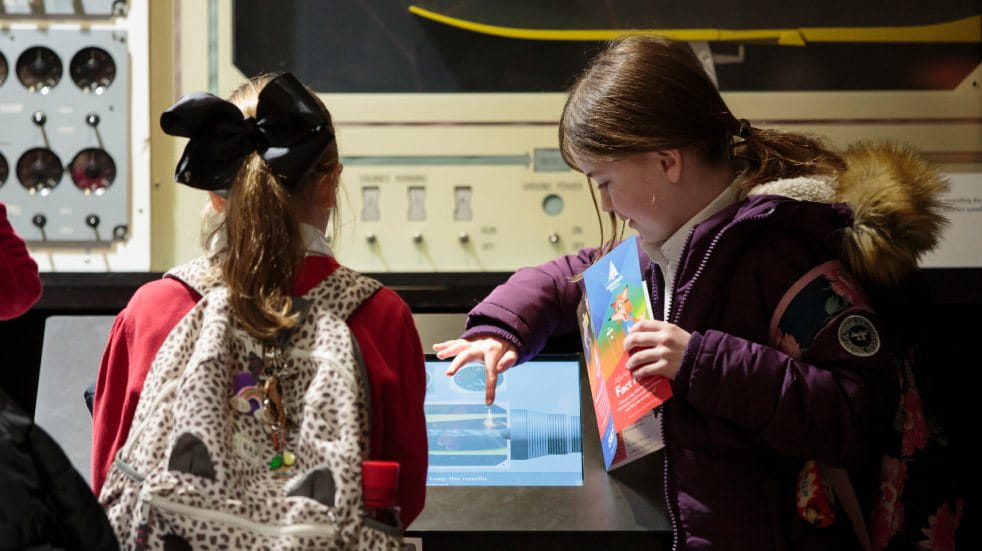 This October, Boundless invites you to explore the museum for only £30 for a family of four, saving you up to £48!* For every Boundless member attending the event, there's a free museum guide worth £9.99, packed with information on the site's history and exhibits. At the end of the day, there will be a free prize draw, giving you the opportunity to win some Concorde goodies to take home.
Boundless members can get one free ticket and up to three discounted guests' tickets. Tickets are limited, so book early to avoid disappointment.
On the day, the booking member must be present and show their Boundless membership card and identification to access the museum. Guests must be accompanied by the booking member. Tickets are only available in advance and cannot be bought on the day. They are subject to availability and cannot be sold or transferred.
The Boundless team will be attending the event to ensure your day goes smoothly, and there will be an official photographer on site to capture the best moments. All photos will be available for download after the event, so be sure to use the hashtag #bemoreboundless for a chance to be featured on Boundless' social pages.
Interested in this event but not yet a member? Access exclusive discounts on days out, free entry to top attractions and more with Boundless membership.
*Saving of £48 compares one Boundless free member ticket and three adult guest tickets to the online price of £78 (saving excludes onsite benefits).
---
Do more with Boundless
Boundless members get free entry to top attractions, discounts on restaurants and savings on high-street brands plus dozens of other deals on holidays, experiences and more! If you're working or retired from the public sector or civil service and not yet a member, discover more about Boundless membership.