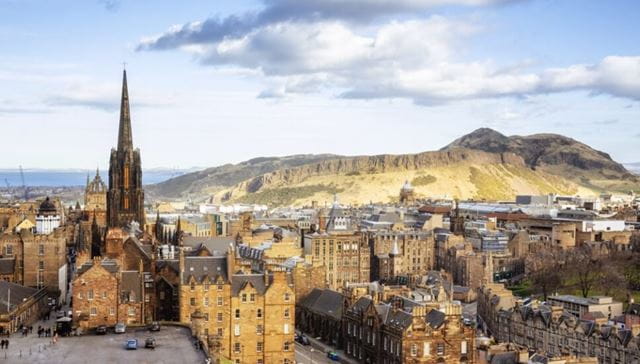 We've got plenty of ideas for a staycation or a spare weekend day, with free museums, walking tours, lunchtime music, and TV and film showings.
Nationwide
1. See new films for free
It works like this: major film distributors want to build word of mouth about their new films by showing them to preview audiences they think will like them. See major new cinema releases before your friends for free. Register with Show Film First to find out what's coming up.
---
2. Get fit, make friends
Parkrun is a roster of free, organised 5k runs open to all – so, you can bring your dog or your pram but possibly keep your Olympic ambitions under your hat. Friendly and fun, it takes place in parks across the UK every Saturday morning at 9am, with 2k kids' runs on Sundays. See the Parkrun website for details of your nearest run.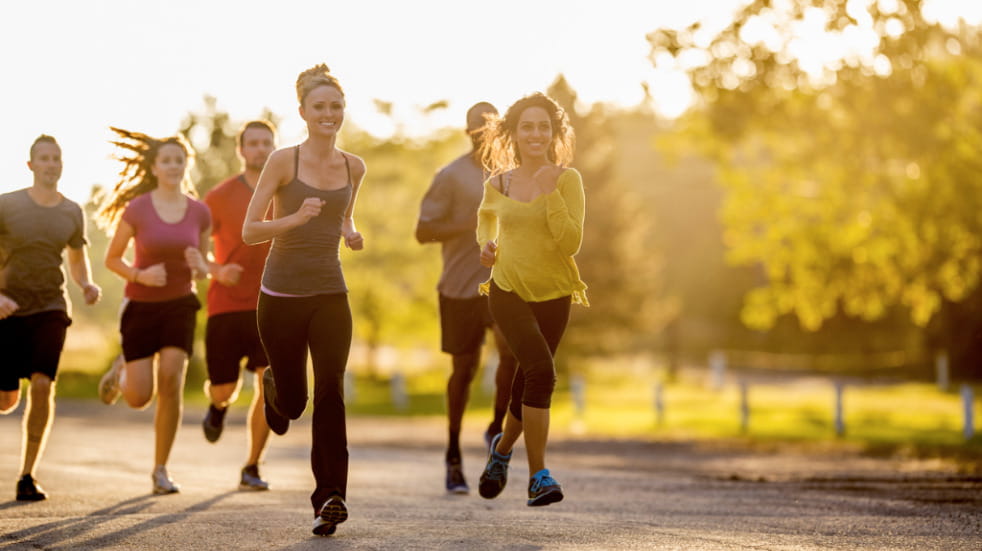 ---
3. Make new friends on a bike ride
The nationwide Let's Ride scheme brings together cyclists of all abilities for social (and more serious) rides: there are big, mass-participation events, but also smaller, more local rides, guided rides and women-only rides, as well as tailor-made outings for parents and children. Find one using the searchable database of what's coming up in your area.
---
4. See amazing rare film footage
BFI Mediatheques, across the country
Great chunks of the national film archive are available to see for free in eight venues across the country. Turn up, grab a screen and choose from over 2500 films and clips: not just documentary footage of Victorian street scenes, but pre-war football, early episodes of John Craven's Newsround and nostalgia-inducing children's classics. The British Film Institute has Mediatheques in London, Birmingham, Bradford, Cambridge, Glasgow, Wrexham, Newcastle and Manchester.
---
5. See TV's biggest stars for free
Apply for free tickets for TV shows including Jeremy Clarkson, Richard Hammond and James May's The Grand Tour; Britain's Got Talent; The X Factor; A League of Their Own; Michael McIntyre's Big Show and many more.
---
London and south-east England
6. Forgotten London
London Metropolitan Archives, Clerkenwell
The London Metropolitan Archives is free to visit, and contains documents, images, maps, film and books about London. There's also a range of free talks and exhibitions every week, including how to start family research, women's history and foundling children. It's open to everyone, and a great place to investigate the history of our capital city.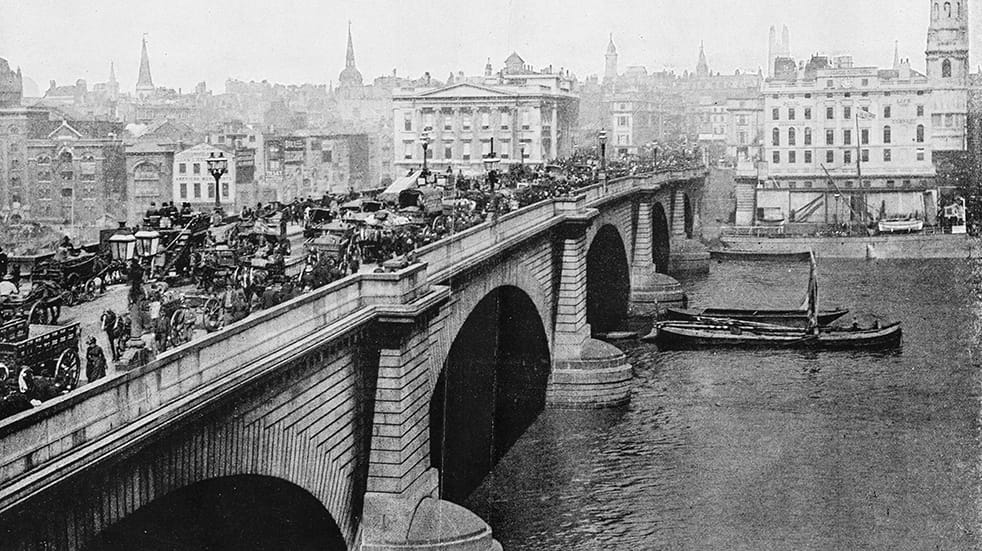 ---
7. Royal Opera House
Bow Street, London
London welcomes a new visitor destination to the heart of iconic Covent Garden. The world-renowned Royal Opera House, a Grade 1 listed building, has undergone a transformative £50.7m renovation and for the first time in its history will be open every day from 10am, welcoming visitors to a new café, restaurant, bar, shop and free and ticketed events in its public spaces throughout the day.
---
8. Museum of London, until 15 April
150 London Wall, London and No1 Warehouse, West India Quay, London (Docklands)
Free to enter, the Museum of London is over two sites (St Pauls and Docklands) and features the death mask of Oliver Cromwell, whale jawbones and a model of the Great Fire of London. There are also temporary exhibitions on London music, slavery and immigration, wartime and more, plus storytelling sessions for kids.
---
9. The Spitfire & Hurricane Memorial Museum
Ramsgate, Kent
See two historic aircraft: the Supermarine Spitfire and the Hawker Hurricane, used by the RAF as fighter planes in the Second World War. You can find them at the Manston Battle of Britain airfield, now Kent International Airport, along with a flight simulator for adults and kids over 10, which costs £10.
---
10. Free Friday lunchtime gigs
Southbank Centre, Fridays, 1pm
Liven up the middle of the day with this series of diverse free shows at the Southbank Centre in Royal Festival Hall, often starring students from music colleges. Which sounds the most appealing: The Broken String Band's swinging re-creations of the sounds of the 1920s, 30s and 40s? Family sing-alongs with Amelia Robinson and her electric ukulele? Or Italian pianist Maria Chiara Argiró, with her jazz inspired by dreams?
---
11. The Old Cinema, Chiswick
160 Chiswick High Road, London; 10-6pm Monday to Saturday; 12-5pm Sundays
Like a museum where everything on display is for sale, West London's The Old Cinema is a fascinating retro and vintage department store and was recently named as one of the 100 best shops in the world by Retail Week. You can enjoy 10,000 square feet of beautiful relics of yesteryear. From kitsch Americana to Indian carvings, the stock is – naturally – ever-changing, making this a honeypot for Hollywood props buyers and celebrities seeking eccentric homeware and furniture.
---
12. Design Museum
224 - 238 Kensington High Street, London
The Design Museum opened in its spectacular new building in Kensington in November. It's the only museum in the UK devoted to contemporary design and architecture – and now, housed on the site of the old Commonwealth Institute, it's three times as big as before, when it was near Tower Bridge.
---
13. See inside Kylie's dressing room
Victoria and Albert Museum, Cromwell Road, London
There are 4.5 million objects in the V&A's collection, but surely no gallery with quite the pull of the Theatre gallery which, isn't, it soon becomes clear, all about theatre... See Fred Astaire's tail-suit (surprisingly small), Adam Ant's Prince Charming costume (beautifully put together), Bjorn from Abba's tour jacket and a full-size recreation of Kylie Minogue's dressing-room, with all her original stuff. All this and more is free, incredibly.
---
14. Stroll the Thames
North and south banks of the River Thames, London
Follow the lifeblood of London, the River Thames, on this 40-mile walk. Stretching from the lost floodplains of Richmond to the Dickensian stretches of the eastern marshes, the Thames Path offers walkers lots to see and do. Stroll by Hampton Court Palace, through the heart of London to the East India Dock on the north bank and the River Darent on the south bank.
---
Midlands and eastern England
15. Whipsnade Tree Cathedral
Whipsnade, Bedfordshire; open daily, dawn to dusk
There's something magical about the Whipsnade Tree Cathedral, conceived as a memorial to his World War I comrades by Edmund Blyth in the 1930s. It's a nine-acre garden, with trees and shrubs planted to recreate the plan of a medieval cathedral, now looked after by the National Trust. If you're looking for more than a short walk in a garden, you could stop off here while taking on part of the Icknield Way Trail, a waymarked mountain-bike/walking trail that links Suffolk to Buckinghamshire.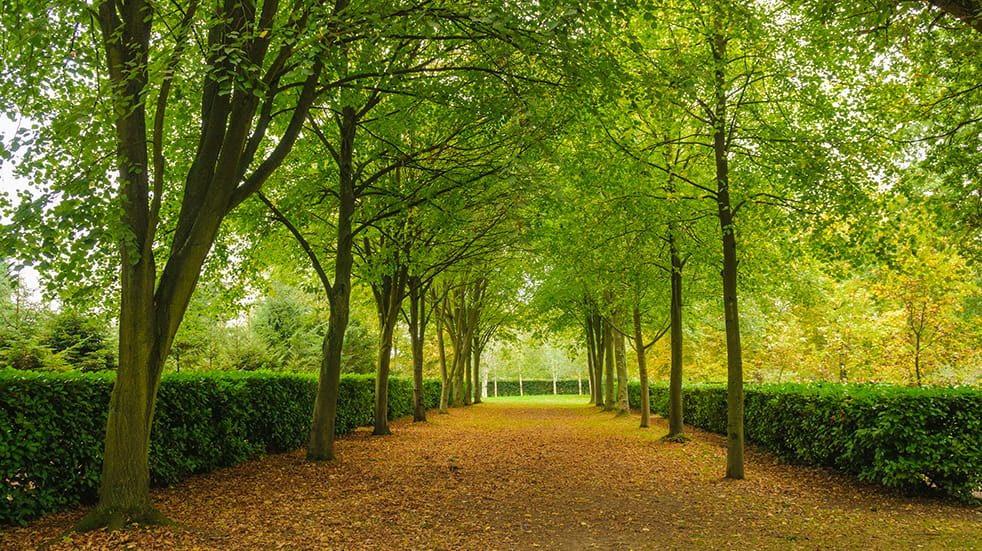 ---
16. Read the news
BBC Birmingham Visitor Centre, daily 10am-5pm, Sunday 11am-5pm
If you reckon that you can do better than Huw Edwards, have a go at reading the news at the BBC's Birmingham Visitor Centre. There's also a new permanent exhibition about Radio 4 drama The Archers, costumes from Strictly Come Dancing and props from Doctor Who, as well as a chance to sample some of the new technology the BBC is currently working on (Red Button-plus, for example.) Full, paid-for tours of the studios are also available on selected dates.
---
17. See work by local Oxford filmmakers
Film Oxford, 54 Catherine St, Oxford
Join Oxford's Open Screen group on the second Thursday of every month, as local film-makers show and discuss their latest work – you can even show one of your own.
---
18. Step inside on of Britain's favourite pictures
Flatford, Suffolk
Painted in 1821, John Constable's The Hay Wain has often been the top-selling print and postcard at the National Gallery, capturing a lost, rural moment of English history. The Flatford Mill site, where it was painted, is still idyllic today with views out over the Suffolk/Essex fields. There is a small National Trust Museum with information sheets offering a short, guided walk of locations with Constable connections. This slice of old England is all free – apart from the car park and, if you choose, the tea room and gift shop – and makes a perfect spring day out
---
South-west England and Wales
19. Exhibitions at the Royal Cambrian Academy
Academy Crown Lane, Conwy
The buzzing and historic Royal Cambrian Academy gallery has its roots in the 1880s when the Conwy Valley (on the north fringes of Snowdonia) became home to an artists' colony – which in turn attracted new waves of tourists coming to see all the artists painting in the open air.
---
20. Artistic activities and exhibitions
Victoria Art Gallery, Bath
There's a changing series of exhibitions in Bath's Victoria Gallery, right next to the famous Pulteney Bridge in Bath. It's free to enter, and there's a series of events and activities for families too.
---
21. Go down a mine
Big Pit National Coal Museum, Blaenavon, Torfaen
Former miners are the guides on this authentic underground tour (not for small children nor those with limited mobility). The free Big Pit National Coal Museum in between Abergavenny and Pontypool is devoted to all things mining-related, with plenty to see and do, both above and below ground.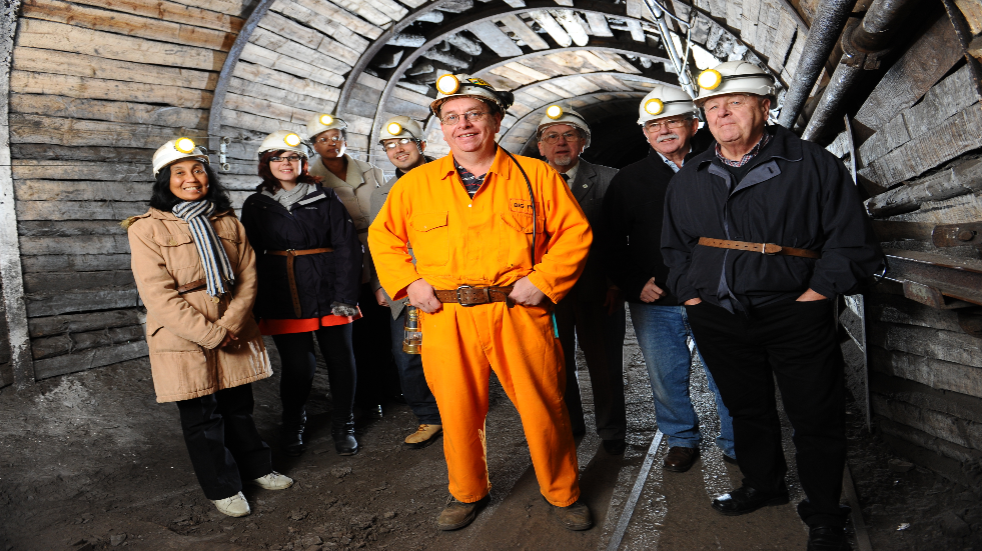 ---
22. Ride through the longest cycle tunnel in Britain
Near Bath
The Two Tunnels Greenway is a traffic-free walking and cycling path along a four-mile stretch of disused railway line, taking in two long tunnels and the Tucking Mill viaduct. One of the tunnels – the Combe Down tunnel – is, at 1.67km, the longest cycling tunnel in Britain and features an interactive light-and-sound installation. For more adventurous walkers and cyclists, the route also connects to the 13-mile Bristol and Bath Railway Path.
---
23. Drop in on a male voice choir
Across Wales
Take in the magical, evocative sound of a Welsh male voice choir in its natural setting: a village hall on a peaceful evening. Visitors are welcome to drop in and listen to rehearsals, by arrangement, and there are dozens of choirs to choose from around the country.
---
24. Explore Exeter
Exeter Visitor Information and Tickets, Dix's Field, Exeter
Exeter's award-winning Red Coat Guided Tours are provided free by the City Council for visitors to one of the oldest cities of England. Run by qualified volunteer guides a variety of tours are available, each one focusing on a different aspect of Exeter's history and culture.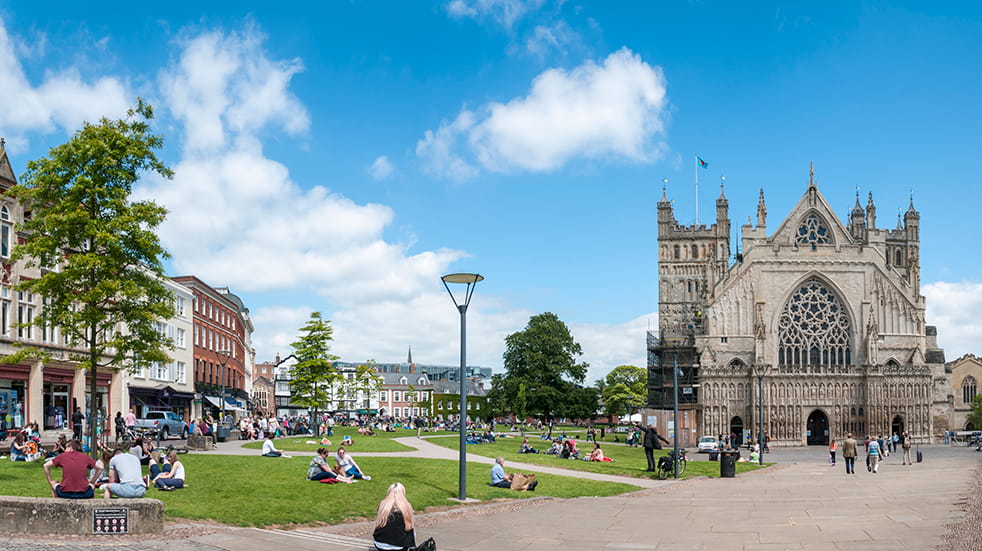 ---
25. Solve an Agatha Christie mystery
English Riviera Visitor Information Centre, 5-7 Vaughan Parade, Torquay
Agatha Christie was the best-selling novelist of all-time, her huge success built on her evocation of a cosy old England, full of vicars, afternoon tea and sudden death. Christie was born in Torquay in 1890 and lived here until she got married, the area providing inspiration for many of her books. This free self-guided Torquay tour, available from the Tourist Information Centre, takes you round Agatha Christie's Torquay. There are 10 places to visit along the seafront – and even a little mystery for you to solve.
---
26. Walk in the footsteps of Lawrence of Arabia (in Dorset)
Starts and ends at The Tank Museum, Bovington, Dorset
A six-mile, circular self-guided walk through the beautiful Dorset countryside in the area that TE Lawrence (buried in St Nicholas Church, Moreton - above) made his home for the 12 years before his death in 1935.
---
Northern England
27. National Football Museum, Manchester
Urbis Building, Cathedral Gardens, Manchester
See more than 200 films, objects and artworks in the National Football Museum, including players' shirts, photography of footballers and crowds from matches, and toys and games. Special exhibitions are on rotation too.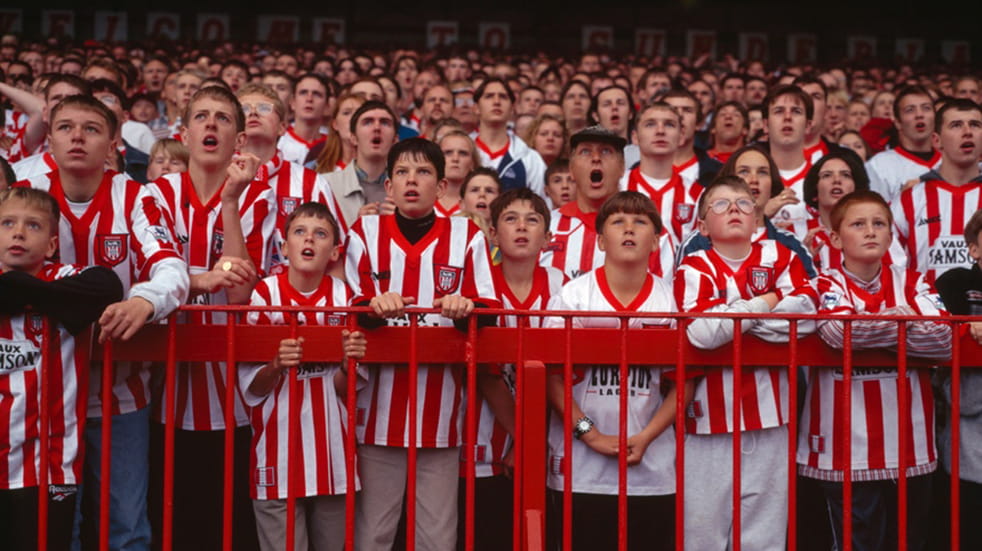 ---
28. Free tours of Tate Liverpool
Albert Dock, Liverpool
Hear the stories behind some of the great artworks in the Tate Collection with one of Tate Liverpool's free daily tours. What connects the life and works of Tracey Emin and William Blake? A new free exhibition looks at the work of both artists and reveals unexpected links between the two in a free display of contrasting works from the Tate collection.
---
29. Great North Museum
Hancock, Barras Bridge, Newcastle upon Tyne
Explore the history of Hadrian's Wall in the Great North Museum, plus discover the world of the Ancient Egyptians, and see dinosaur fossils plus live animals and an aquarium. There's also a planetarium, and the museum also hosts after-hours events and special activities for younger kids.
---
30. Stonebridge City Farm
Stonebridge Road, St Ann's, Nottingham
The Stonebridge City Farm has a wide range of animals where visitors can get involved in the day-to-day running of the farm, learn about livestock and watch as eggs hatch. Cute.
---
Scotland and Northern Ireland
31. Free audio tours of Scottish cities
Archaeologist Neil Oliver guides you round the sights and stories of Scottish cities including Glasgow, Edinburgh and Dundee, as well as more rural areas, in an excellent series of 30-minute podcasts. Produced by the Open University and free to download.
---
32. A giant treasure hunt through Edinburgh
Edinburgh
101 Objects is a walking trail taking in 47 different locations and 101 objects around the Scottish capital, each of which is an intriguing part of the city's story. Launched last summer, the app also works as a mobile city guide, taking you to little-noticed parts of well-known tourist magnets, secret pubs and all points between.
---
33. Starry, starry night
Galloway Forest Park, Dumfries and Galloway, Scotland
Visit the UK's first Dark Sky Park: there are so few lights within the Forest Park that the nights are inky black, making it a brilliant place to enjoy the stars. Or go during the day for family-friendly walks and a great visitor centre.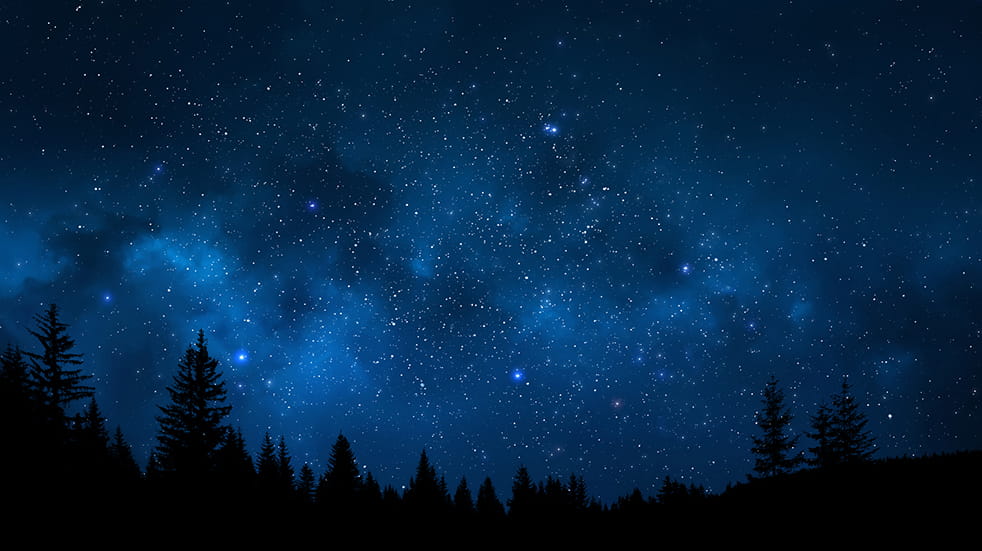 ---
34. Ulster Museum
Botanic Gardens, Belfast
The Ulster Museum in Belfast has plenty of hands-on exhibits to entertain younger visitors, plus you can come face to face with a dinosaur or Egyptian mummy. There's also the chance to explore the area's shipbuilding history, plus items recovered from the Atlantic after the sinking of the Titanic.
---
Terms and Conditions
* New Boundless by CSMA members receive a voucher booklet worth over £170 inside their welcome pack within 30 days of joining. Vouchers include 1. £10 extra off Breakdown Cover. 2. £50 extra off your first Boundless-owned UK break. 3.Free river cruise in London or Paris or ghost walk in York, when booking a two night stay with SuperBreak. 4. £50 off Barrhead Travel's own branded holidays. 5. £20 off when you spend £100 in store at Snow + Rock, Runners Need, Cotswold Outdoor or Cycle Surgery. Terms and conditions apply and will be supplied in full with your welcome pack. We reserve the right to change vouchers at any time.