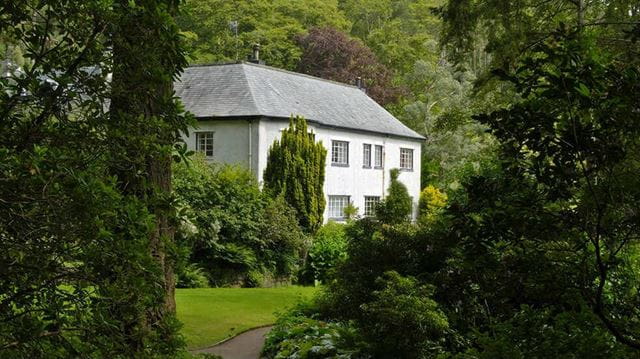 ---

1. Inverewe Garden (pictured above)
Ross-shire, Scotland
On the West coast of Scotland, overlooking Loch Ewe, this National Trust for Scotland gem is packed with subtropical species, such as tree ferns from New Zealand and a national collection of olearias, as well as classic country garden perennials. It's a lovely tangle of paths, with something to discover at every turn, but make sure you see the walled terraced garden and herbaceous borders, which are bright with watsonias, dieramas and red hot pokers at this time of year.
---
2. Plas Newydd Gardens
Anglesey, Wales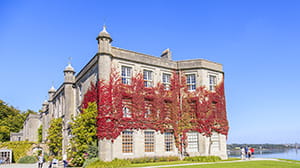 Perched high up over the shores of the Menai Strait and with views to Snowdonia, Plas Newydd is a place for cooling down with woodland walks in the fabulous Astralasian arboretum, among Chilean beeches and eucalyptus, and the Rill Garden with water cascading through cobbles and boulders. But check out the hot borders, too, which are fired up in late summer with red and orange cannas, ligularia, rudbeckias and dahlias. There's also a Rex Whistler exhibition at the house, and a military museum with all sorts of memorabilia from the Battle of Waterloo.
---
3. Walmer Castle and Gardens
Deal, Kent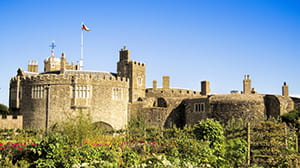 This grand castle was built by Henry VIII and the 10-acre gardens are packed with history and fabulous features, including the wonderful yew-lined Broad Walk from the castle down to the croquet lawn, where you get some marvellous views of the Kent coast. The Queen Mother's Garden has a 95ft pool, topiary, pavilion and some fabulous borders, while the organic Kitchen Garden with its trained fruit trees, cutting garden and vegetables is a great source of inspiration, with a fabulous summer crop of aubergines, peppers and tomatoes grown in the glasshouses.
---
4. Great Dixter
Near Rye, East Sussex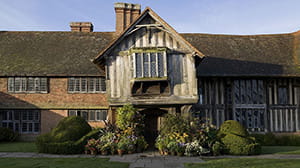 If you're visiting Rye or Camber Sands this summer, a visit to Dixter is a must. The famous garden of the late, and truly great plantsman Christopher Lloyd (1921-2006), is at its finest in late summer, with tropical plants setting borders aglow, and dahlias mixing with vibrant perennial planting to create some fabulous colour combinations, laid out in a series of rooms and enclosures that will make you gasp with delight. The topiary at Dixter is impressive, too, and all set against the sublime backdrop of the fabulous Lutyens-designed house.
---
5. Tresco Abbey Gardens
Isles of Scilly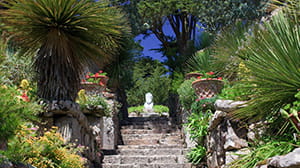 This really is a one-off. The gardens sit on an island warmed by the Gulf Stream, 28 miles off the Cornish coast, where tall wind breaks have been built to protect the plants. The result is a haven for sub-tropical species such as proteas, succulents, echiums, strelizia, palm trees and flame trees, from countries ranging from Burma to South Africa and Brazil. Even in the depths of winter, you'll find more than 300 species of plants in flower. The garden also hosts the Valhalla Museum, which is home to a fun collection of shipwrecked figureheads.