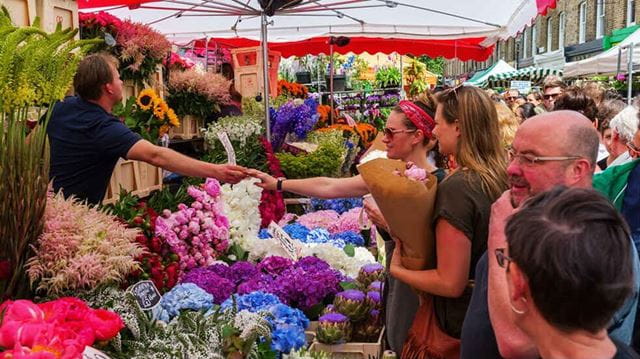 Alfie runs Captain Cookie Crafts, managing children's art-and-craft activities at big events, including Big Fish Little Fish family raves around London.
---

If you had a free day in the city, where would you go?
I like to combine a little bit of everything into a free day in London – culture, food, and seeing one of the city's lesser-known hidden gems, so it becomes an adventure. I might also try to shoehorn in an exhibition at the V&A. It's my favourite museum as there's so much to see there and most of it's free. There's also a beautiful courtyard in the museum with a water feature [pictured] that kids love to cool down in on a hot day.
On a Sunday, it's nice to wander around the bustling Columbia Road flower market [pictured. top of page] with its rows of Victorian shops and packed-out stalls bursting with scent and colour. You're bound to end up leaving with a curious find you didn't plan on buying. From here, you can easily walk along the famous Brick Lane to the Old Truman Brewery, which is filled with independent shops and cafés, where you can also experience some great street food, before finishing off with a boat trip down the Thames to the Royal Festival Hall for a drink on the terrace and catch some free live music.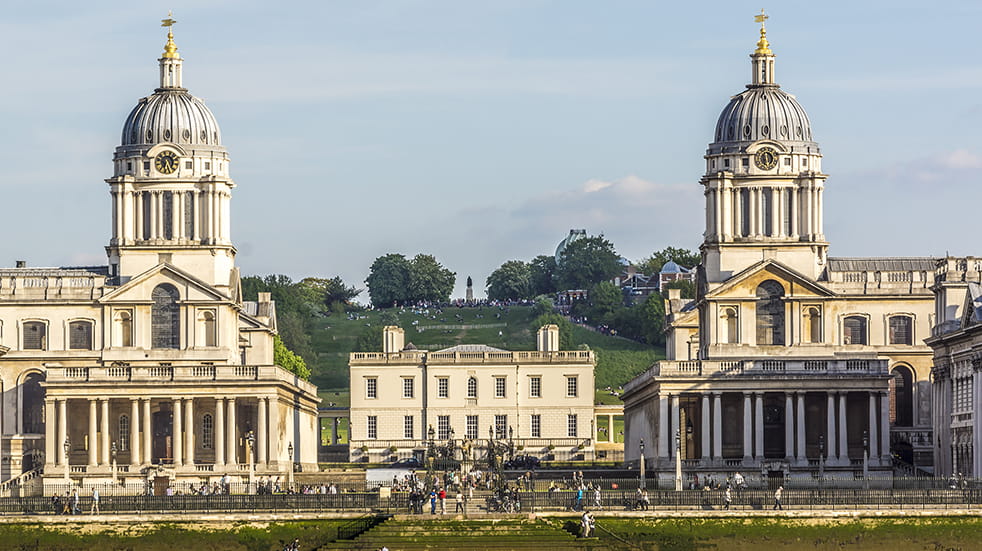 What's your favourite sight in the city?
Looking down from the Greenwich Royal Observatory onto the Maritime Museum and the Old Royal Naval College [pictured] – it makes you wonder what London was like around 1700 when Sir Christopher Wren designed and built them.
Best place for lunch/brunch?
I'd head for Brixton Market or the Royal Festival Hall. For a special occasion, you can't beat a window seat at Roast in the Floral Hall overlooking the hustle and bustle of Borough Market. For something more low key, the Southbank Centre food market offers some of the best street food in the capital.
Best place for dinner?
I recently enjoyed a night at the Disappearing Dining Club, which was set inside an architectural salvage warehouse called Ropewalk in Bermondsey. Simple dishes made with local produce are served to you in a dining room filled with old chandeliers, antiques and random salvaged items, making a fantastic atmosphere for a special night out. It's also fun to experience the hustle and bustle of the Dinerama street food market in Shoreditch which offers some great people watching, too.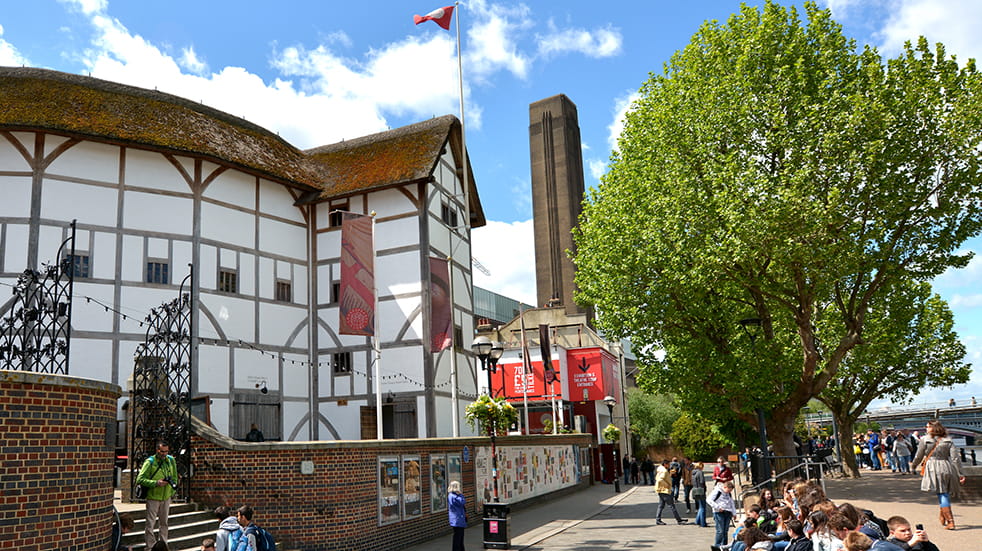 Do you have a piece of advice for tourists?
If you're in central London, it's so easy to walk between tube stops to enjoy life ambling along the back streets. My favourite walk is along the South Bank from Borough Market past the Globe Theatre [pictured] and the Tate Modern up to the Festival Hall. Wonderful! Then there are all of London's Royal Parks to stroll around, or you could hire a 'Boris' bike.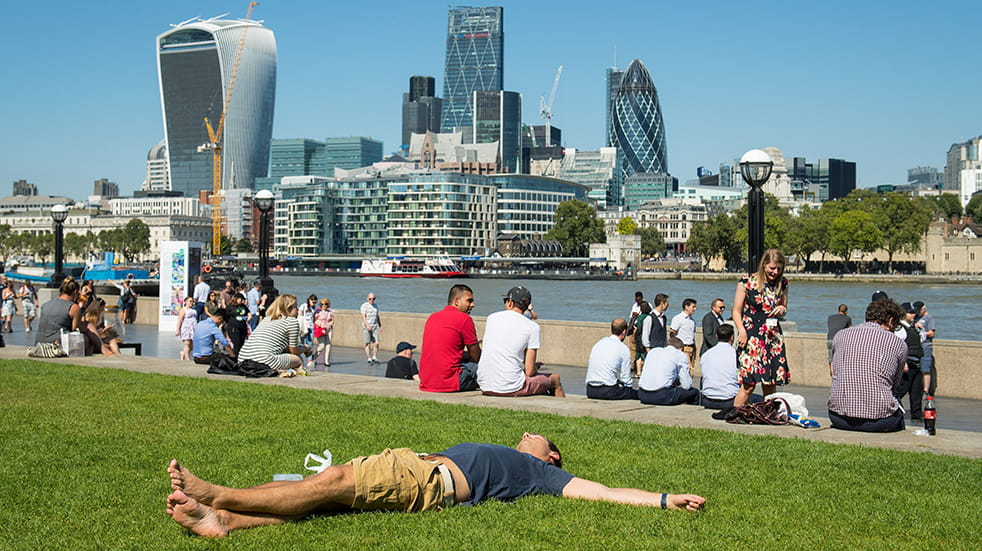 What is everyone talking about in bars and cafes right now?
The great British summer weather, and how well Team GB did in the Olympics.
What local drink/dish should every visitor try before they leave?
Our great seafood. In Borough Market, there's a wonderful stall run by Richard Haward which sells oysters from Mersea Island, Essex (not open on Sundays). There's nothing like the taste of oysters and they're even better washed down with a local craft beer from nearby pub the Rake. For a classic fish and chips, head to Rock and Sole Plaice on Endell Street in Covent Garden.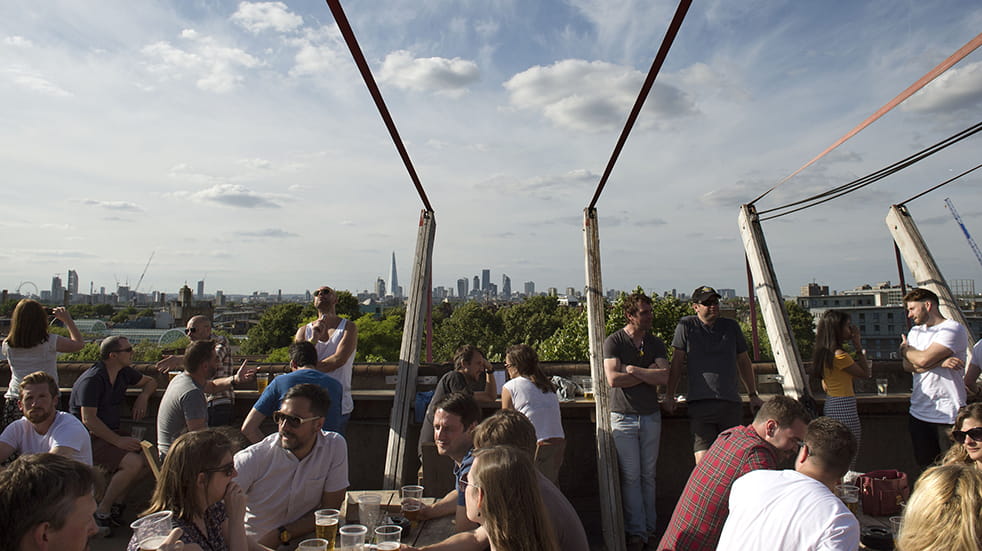 Where's the best view in the city?
Frank's Café, a bar and restaurant on the 10th floor of a multi-story car park in Peckham Rye [pictured]. You not only get fantastic views of London, but good music and food make it a great place for a sunset drink. There's also the Sky Garden on the other side of the river in what's known as the 'Walkie Talkie' building.
Best place for street food/snacks?
I love Brixton Village's collection of restaurants and small local shops. Around every corner you find explosions of colour, eclectic food and hidden gems!
I'd highly recommend the pizza at the
Agile Rabbit
.
Where would you take a friend from out of town that the tourists wouldn't usually see?
The area of Temple in central London to see the church that stands at the heart of this unforgettably beautiful and historic part of the city.
What's your favourite time of year in the city?
Spring, because it's when Londoners start flocking to beer gardens to drink Negroni cocktails and expose their skinny white legs!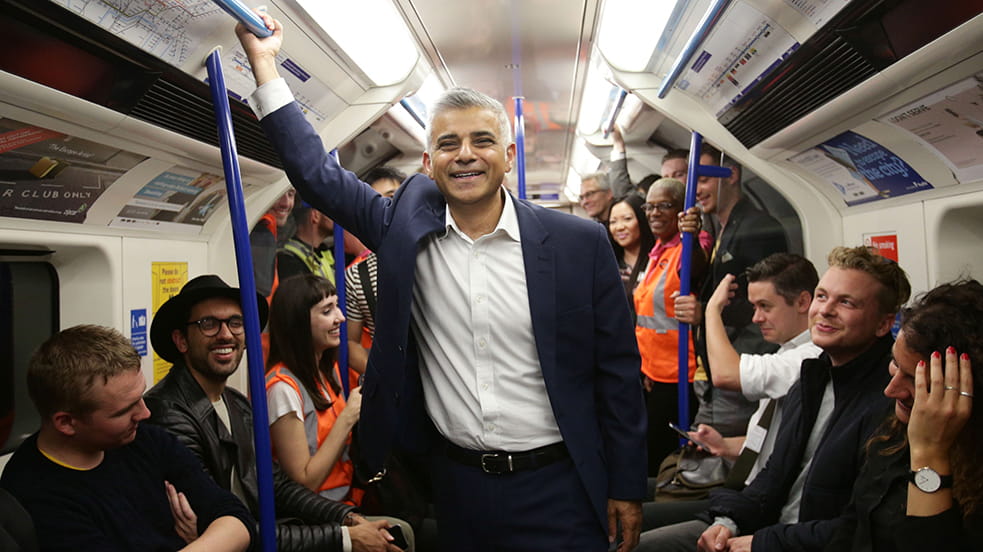 How has the city changed in the last 20 years?
I love the fact that London is constantly evolving, artists taking over new areas and giving them a fresh appearance through independent shops and bars. You can revisit areas and find new pop-up restaurants, street murals, community green spaces, reinvented empty spaces. As a capital, its boroughs have done well to keep their own personalities and not become a generic urban template. Plus, we now have Night Tube, the 24-hour Underground service [launched by Mayor Sadiq Khan in August 2016, pictured], which means ever more change. Bring it on, I say!
---
Alfie Willmott is the founder of Captain Cookie Crafts, an award-winning business managing children's art and craft activities for big events, including Big Fish Little Fish family raves around London. She also creates hand-drawn murals for children to colour in which she sells on Etsy. She lives in London with her four-year-old daughter.