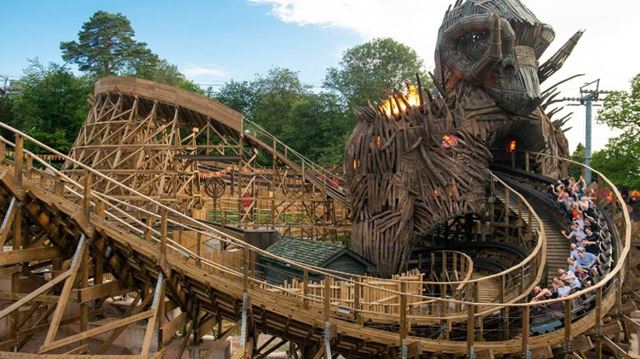 Join us as we take a look at what kind of things you can expect on your visit to Alton Towers as well as how you can make it a more affordable experience as a Boundless member.
One of the UK's largest theme parks, Alton Towers offers visitors a diverse array of attractions, spread across its different themed areas. Each section of the park has its own unique identity, ensuring that there is something to please everyone. Here's a rundown of what you can expect from each area.
---
For thrill seekers
Forbidden Valley, X-Sector and The Dark Forest promise an unforgettable thrill ride experience. Home to some of Alton Towers' most extreme rides, adrenaline seekers should head to these sectors to tick off the park's 'big seven secret weapons'.
You'll be tempted to get the adrenaline pumping as soon as possible, but head straight to the Dark Forest or Forbidden Valley, further away from the park entrance, and you'll be more likely to beat the queues.
In the Dark Forest you'll find Rita, the ultimate speed machine and the park's first accelerator coaster, which powers you up to 100 kph in just 2.5 seconds. Nearby is Thirteen whose terrifying dark track elements must be experienced to be believed.
A walk through the Haunted Hollow will take you to Wicker Man, a spooky ride that's the first new wooden coaster in the UK for over 20 years – or you could take in The Towers as you make your way to X Sector where Oblivion, with its 130-foot drop, will take you on a terrifying journey into darkness. The Smiler is here, too – its scream-worthy credentials include the Guinness World Record for the most inversions on a rollercoaster – enough to ensure even the most seasoned enthusiast is entertained.
The remaining rides to tick off your list are found in Forbidden Valley. On Galactica, you'll fly like Superman as your spacecraft takes you through a wormhole to explore new realms of galaxies. Nearby is the legendary, hair-raising Nemesis, which is being revamped this year and will reopen in 2024 – there's an excuse for a return visit if ever there was one.
---
For family fun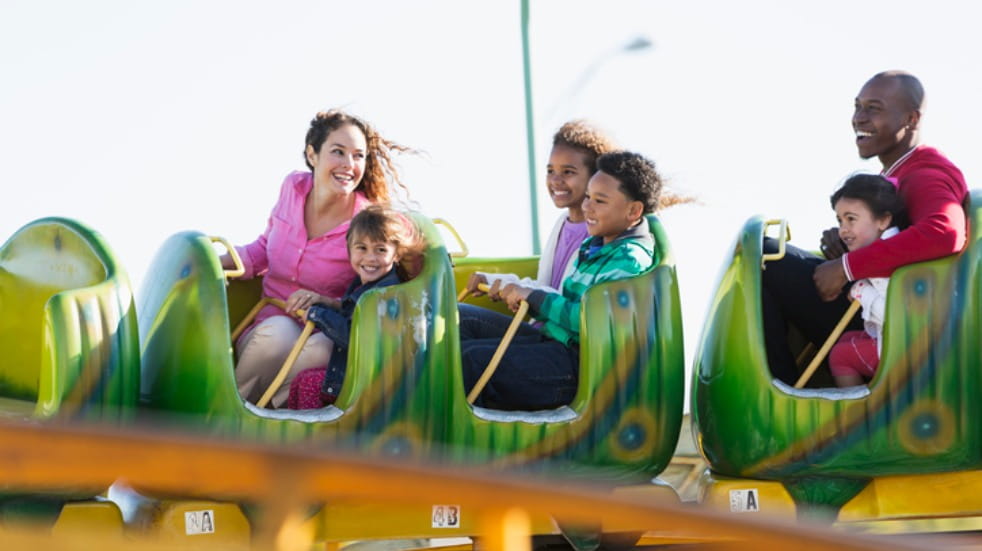 Ensuring that visitors of all ages can join in the fun, CBeebies Land offers fantastic entertainment for families with young children. Here, you can meet favourite characters from popular children's TV shows such as Postman Pat and In the Night Garden.
Plan your visit strategically to ensure you experience the best of what CBeebies Land has to offer. Start your adventure with the Get Set Go Tree Top Adventure, a gentle rollercoaster ride that glides above the park, providing a bird's-eye view of all the attractions.
Join Postman Pat on the exclusive Postman Pat Parcel Post ride, where you can help him solve a puzzling delivery challenge. Then, get ready to bounce sky-high on the Peter Rabbit Hippity Hop ride, a recent addition that promises thrilling moments before you pause for lunch.
Don't miss the Go Jetters Vroomster Zoom, a popular family ride that will make you want to hop on after seeing it from the Peter Rabbit ride. Take a spin on the Bugbie Go Round carousel to enjoy panoramic views of CBeebies Land while looking out for your favourite characters.
For a dash of excitement, try the Octonauts Rollercoaster Adventure, a colourful and beginner-friendly coaster that even the youngest thrill-seekers can enjoy. Finally, wind down with the serene In the Night Garden Magical Boat Ride, a gentle boat journey through a forested wonderland.
To continue enjoying family-friendly fun, head to Mutiny Bay. This pirate-themed area has a variety of rides, including the spinning coaster Spinball Whizzer and the log flume Battle Galleons. Katanga Canyon is a wild-west-themed area and home to two of Alton Towers' most popular rides: Congo River Rapids and Runaway Mine Train.
---
For a break from the rides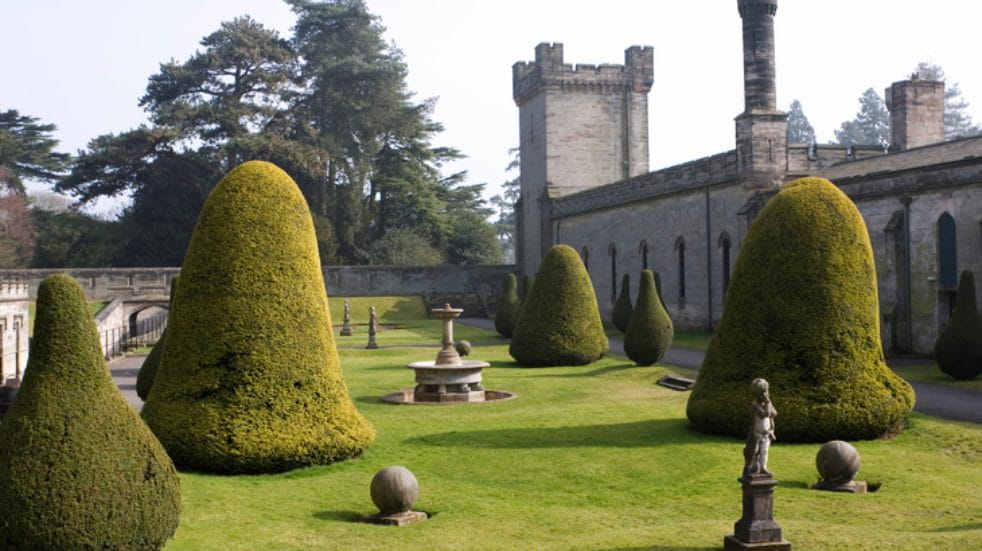 If you're looking for something more laid-back, visit The Towers themselves. Here, you can enjoy a break from the rides and immerse yourself in history and culture. Explore the ruins of the original Alton Towers building, which dates back to the 1800s, and take a stroll through the beautiful gardens.
---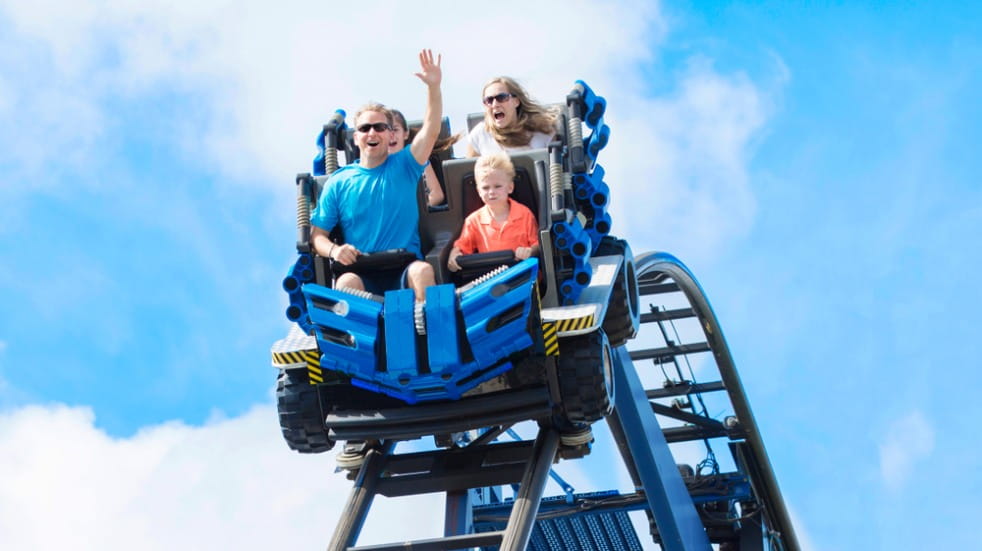 Thrill-seeking, budget-conscious adventurers, if you're planning to explore the exciting theme parks scattered across the UK, we have some great news. Kids Pass, (available as part of Boundless membership), offers an incredible opportunity to slash up to 57% off theme park admission fees. From the UK's most renowned parks to some smaller hidden gems, Kids Pass has partnered with a wide range of attractions, ensuring that families can experience unforgettable moments without breaking the bank. So, don't miss out on the opportunity to save big and create lifelong memories at the best theme parks the UK has to offer with Kids Pass and Boundless.
---
Do more with Boundless
Working or retired from the public sector or civil service? Get free entry to top attractions, discounts on restaurants and savings on high-street brands. Plus, dozens of other deals on holidays, experiences and more! Learn about Boundless membership.