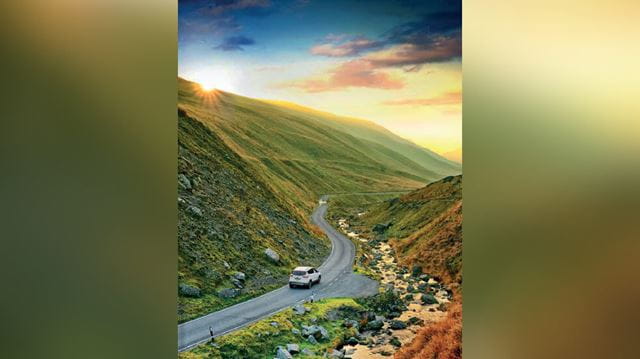 Welcome to your first Boundless issue of 2019. The new year is only just upon us and already there have been exciting magazine developments that we're eager to share with you. First and foremost, we're delighted to announce that we have upgraded our former poly wrap to a new compostable alternative. Many of you told us that you expected a stronger commitment to green living from your club, and we listened. Your magazine is now enclosed in packaging based on potato starch that will biodegrade naturally along with your food waste or in your home compost bin. We're thrilled to take this positive step towards a greener future.
And that's not all we've changed. Our dedicated car enthusiasts have been requesting more motoring content for some time and now, every issue, you'll find reviews of the six unmissable car releases. Plus in this issue, for the first time ever, we have a bumper countdown feature: the 50 greatest British drives. Chosen by a panel of experts, voted for by Boundless members, and fuelled by our partner LV=, we feature some of the UK's most riveting routes. And to celebrate this feat, we've created four special covers, showcasing an unmissable drive from each country.
Why not let us know which one you receive by sharing a photo of you holding it? So here's to 2019 and the wonderful developments it's going to bring. We hope you'll continue to join us for the ride.
Enjoy the issue.
Carl Fillery, CEO Boundless
Login in and enjoy the read!