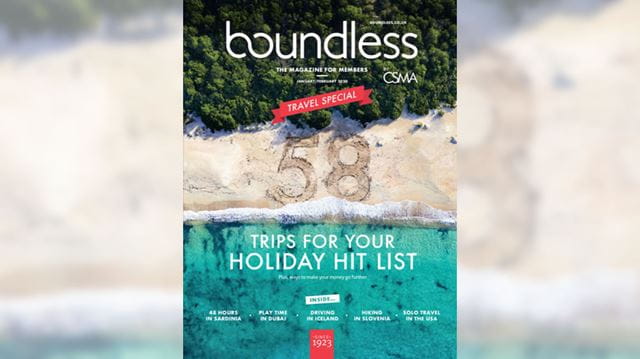 I have always loved the sun. Each year, twice a year, I go in search of it and, when I find it, bask in its restorative warmth. To my mind, holidays can be the best medicine – an opportunity to recharge your batteries and to recover from life's stresses and strains. It doesn't matter where you're headed, whether you're drawn to distant lands or somewhere right here in our beloved Blighty, it's about being somewhere that helps you to relax, take stock and make wonderful memories. And it's at this time of year, when the days are short and gloomy, and the bright lights of Christmas and New Year's Eve fade into memory, that our thoughts turn to booking our escapades.
With that in mind, we've created a special issue dedicated to helping you plan your 2020 holidays. Packed with tips, unmissable destinations and expert recommendations, we hope it will inspire your next trip, whether you're spending 48 hours in Sardinia, or adopting one of the money-saving, crowd-avoiding switches suggested in our Trading Places feature. We've paused our Future of Motoring series for an issue while TV's favourite travel expert Simon Calder shares his thoughts on what the next few years hold for the travel industry and, finally, don't miss our guide to the essential travel kit in The Manual section.
Wherever your adventures take you, be sure to tell us all about them by emailing hello@boundlessmag.co.uk. We always love to hear from you.
Safe travels until then.
HEATHER GLANVILLE, ASSOCIATION CHAIR
Login in and enjoy the read!