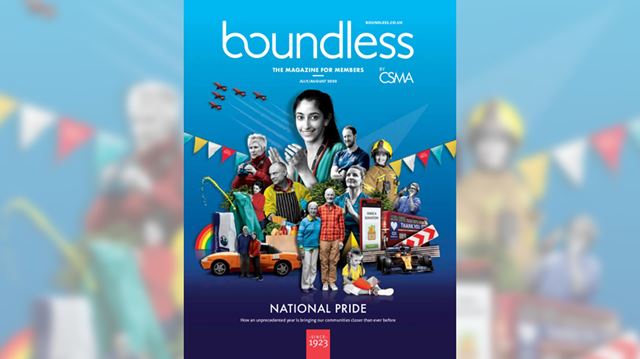 What a strange few months it's been... We have all been navigating these uncertain times in the best way we can, staying strong for our families and diligently following government guidelines, but inevitably there will have been difficult moments for us all. That is only to be expected. Thankfully there is plenty to uplift us as well, including the inspiring work carried out daily by the country's essential workers and the communities that are not simply surviving but thriving.
Boundless has a long history of being present for our members in times of crisis and during COVID-19 (coronavirus) we've been doing what we can, through our online communities, support and content. Boundless has always been more than just a club: it's a community – a constant during good times and bad. But we couldn't be here for you if it weren't for our incredible public sector and civil service. Public Service Day is on 23 June and there has never been a better time to show our gratitude, which is why Boundless will be shining a light on the people that keep our country ticking and encouraging others to say thank you – it's important to acknowledge the vital work that often goes unnoticed.
In the spirit of appreciation, we are also making donations to our four charity partners: Mind, Guide Dogs, Make a Wish, and Independent Age. The work these charities do is vital and has been significantly affected by coronavirus.
Until next issue, stay healthy – and stay in touch. We're here for you.
Heather Glanville, Association Chair
Login in and enjoy the read!