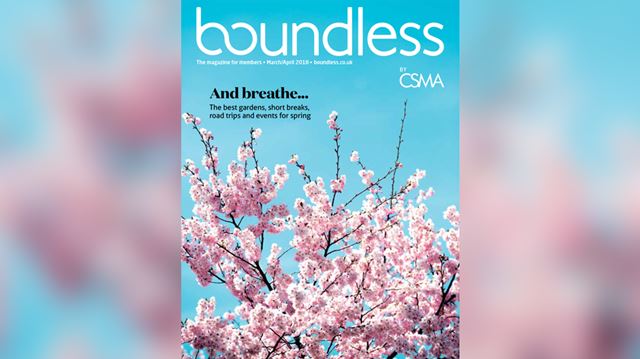 Picture the scene: a summer evening, picnic blankets spread over rolling parkland, a stately home in the background, and thousands of Boundless members, friends and locals enjoying live music from Jools Holland & his Rhythm & Blues Orchestra, the Gipsy Kings and more. Member events have always been a key feature of what Boundless offers, but this year we're upping the ante with some glorious summer concerts. In July, were hosting four nights of fantastic music at two of England's loveliest stately homes: Bowood House near Bath, and Borde Hill House in West Sussex. These high-profile live shows will be a wonderful opportunity for members young and old to get together, and a great way of spreading the word about Boundless to those not already in the club. As you'd expect, our members will get the VIP treatment, so please do join us if you can - find out more on page 19.
And while you have your diary out, now's the time to start planning another year of motorsport. The Fl season gets underway in Melbourne on 25 March, but that's just one strand of the racing calendar. There's also rallying, karting, hillclimbs, superbikes - and if it's got wheels, chances are our members are involved in it. So if you have even a drop of petrol in your veins, get in touch with the motorsports group (page 118) and find our how we can help you get closer to the action.
Enjoy the issue.
Carl Fillery, CEO Boundless
Login in and enjoy the read!