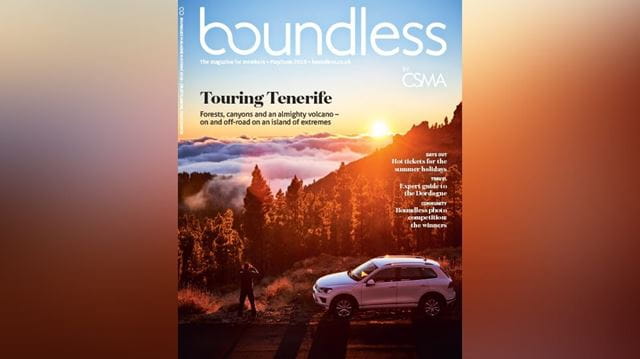 Do you spend any of your time volunteering? Over 40% of us do, according to the Office for National Statistics, giving an average of an hour and a half per week to causes we believe in. Taken together, that makes 1.9 billion hours (or an astonishing 216,000 years) of unpaid effort every year, helping charities thrive, maintaining public services and supporting all manner of worthy causes.
The first week ofJune is Volunteers' Week, and a great chance to celebrate the wonderful work volunteers do - and nowhere more so than at Boundless. Our local and special interest groups all over the country are run by an army of volunteer enthusiasts, organising days out, social breaks, motorsport events, walks, talks and all kinds of other activities for members. For some, it's an all-consuming passion; for others it's a few hours of co-ordination online or on social media fitted into busy lives.
On page 81 we talk to some Boundless members who volunteer for us and other organisations, and find out what they get from the experience. It turns out volunteering is about learning new skills, making friends and easing stress, as well as making a difference to others. If you already volunteer for the dub, we're very grateful indeed. And if you'd like to get more involved, why not volunteer at one of our events or perhaps lead your own?
Enjoy the issue.
Carl Fillery, CEO Boundless
Login in and enjoy the read!