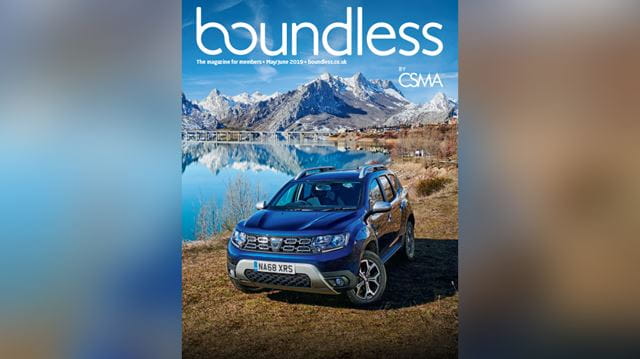 Passing the torch
In a world where there are more and more demands made upon us, we need to carefully choose how we spend our free time and the organisations in which we put our trust. My last 20 years as a Boundless member have shown me that time with our club is time well spent, and now, in my new post as Association Chair, I'm eager to share that with as many of our members as possible.
The fun and fellowship, integrity and inclusivity that are at the core of Boundless often evade us and therefore should be celebrated.
A further cause for celebration is the launch of our latest property, the Bournemouth West Cliff Hotel. This is a fantastic acquisition for the club and provides yet another superb destination for our members to explore – with your usual Boundless discount, of course. And if you need help planning your visit, turn to our feature on page 79 to find out more about the Bournemouth area. There's plenty to keep the family entertained.
Speaking of entertainment, we have our usual informative and inspiring array of features, including a drive around Spain's Picos de Europa in search of wolves, the first in a new series on the future of motoring and a helpful round-up of this year's Boundless events. Enjoy the issue and please join me in thanking former Association Chair Martin Hunter for his commitment to the club and to wish him all the best for the future.
And, as ever, Boundless magazine is not just packed with ideas and inspirations – but also with news of offers, discounts and opportunities available exclusively to Boundless members.
Enjoy the issue.
Heather Glanville, Association Chair
Login in and enjoy the read!