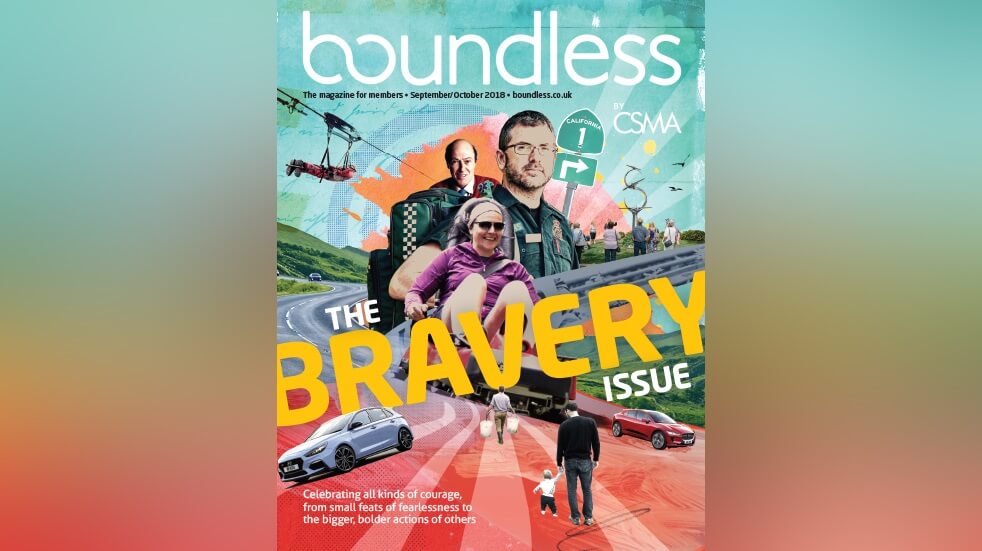 A huge thank you to everyone who joined us at Borde Hill House for the Boundless summer concerts in July. The sun shone down on us for two glorious evenings while UB40 and the Gipsy Kings dazzled us with triumphant performances and a fantastic time was had by everyone. I think we'll all look back on those balmy evenings with great fondness in the colder months to come.
It may well feel like this all happened just yesterday, but autumn is officially upon us and we're already looking ahead to future member events, including exclusive days at Chester Zoo on 8 September and Beaulieu National Motor Museum on 22 September. It's not too late to buy tickets, so head to boundless.co.uk/chester and boundless.co.uk/beaulieu to get yours. We'd love to hear from you about your experiences at our events, so why not drop us a line at hello@boundlessmag.co.uk
And speaking of the magazine, I'd like to officially welcome you to our bravery issue. We are celebrating different kinds of fearlessness, from the danger-defying actions of others, as witnessed by Vicki Butler-Henderson, to the quieter courage of forming new friendships, as recommended by this issue's wellbeing columnist, Kate Leaver. And make sure you don't miss our new Boundless Hero segment where each issue we meet one of you, our extraordinary members. Enjoy the issue.
Enjoy the issue.
Carl Fillery, CEO Boundless
Login in and enjoy the read!
** Please note: it has been drawn to our attention that the website we've listed in the September October magazine on page 13, for information on the new French emissions stickers, are also offering them for sale at an inflated price. If you're looking to buy a windscreen sticker – please find the official site here: