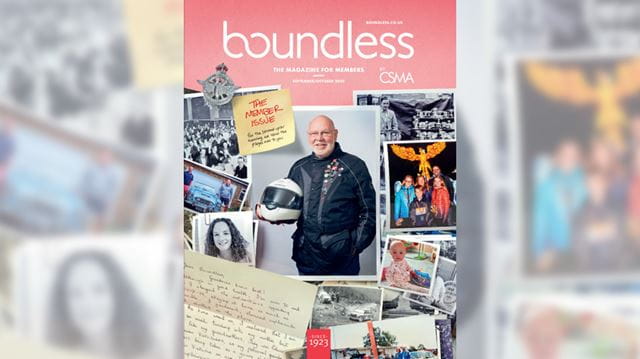 This time last year saw our first-ever dedicated member issue landing on doorsteps. We were so proud of it and received such positive feedback that we decided to make it an annual event – a reminder that without you, Boundless would be nothing. It is the dedication, loyalty and commitment of our members that forms the heart and soul of our club. We are more than just an organisation – we're a community of incredible individuals like our cover star Allan – and this is just our small way of saying thank you. After you've read your fill, make sure you head to boundless.co.uk/membersfortnight where you can find even more great offers and competitions to celebrate our second member issue.
Within these pages, you will discover member recommendations, experiences and stories, from one member's evening at last December's Longleat Festival of Light event to the travel dreams to which some of you have been clinging until we can safely leave the country again, complete with expert advice. In our Manual section, we've strived to answer some of your motoring questions, including an introduction to EVs and a look at the future of diesel. On page 84, you can meet members of our Classic Vehicle Group, who share their love of vintage motors and invite fellow enthusiasts to join them, both online and in person at future meet-ups.
Speaking of future gatherings, it is with great disappointment that we have cancelled this year's AGM. However, I will be holding a webinar online where I'll answer any of your questions about the club. Please join me at 2pm on Thursday 29 October at boundless.co.uk/agm. Until then...
HEATHER GLANVILLE, ASSOCIATION CHAIR
Enjoy the issue.
Login in and enjoy the read!