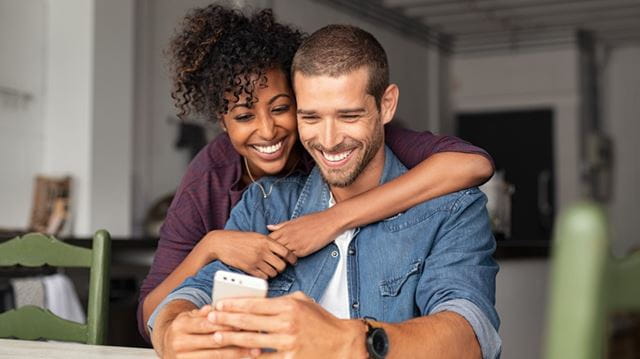 It can be hard to stay on top of your finances, with many of us managing multiple bank accounts, investments, savings and loans. But fortunately there's a whole new world of money management apps created to make your financial life simpler.
If you already use mobile banking, you'll be familiar with checking your bank balances and transferring money using your phone. The new generation of money management apps take that convenience one step further.
Many of them use open banking, a technology which enables companies to securely access our bank details in order to help manage our finances. These new money management apps can help organise your bills, pay down your mortgage, monitor savings, and even improve your children's financial education.
Here are five tried and tested apps that save money and time.
---
Sprive
(Free)
An app that automates overpayment of your mortgage
Sprive connects to your current account using open banking to transfer savings based on your balance and spending. The savings build up in your Sprive account and you then approve that money to be paid into your mortgage (or just transfer the cash back if you need the money).
Pros
Easy to set up and makes the complex process of mortgage overpayment simple. There is a tool telling you how many years your mortgage will reduce by making the same overpayments. There's a handy equity calculator.
Cons
Once you click the overpayment button, the money is transferred into your mortgage balance. If you really need the cash, it's difficult to access without remortgage or house sale.
---
GoHenry
(£2.99 per child, per month)
A pocket-money and budgeting app for children aged 6 to 18
GoHenry allows you to create a parent balance and pay regular pocket money to your children. Kids receive a GoHenry card to use for payment and cash withdrawal. You can add rewards for chores and jobs completed, and relatives can pay into the children's GoHenry account at birthdays and Christmas. There's a wealth of financial education tools within the app to help children understand money management.
Pros
Gives children independence with money but parents still maintain a level of control. The financial education tools are excellent, and you can reward your children to learn by paying them for every module completed.
Cons
The monthly cost of £2.99 per child is high. There is no interest paid on any balances or savings held in Go-Henry accounts. There are small 50p charges for more than one transfer a month into a parent account
---
Plum
(Free basic account, or £2.99 Pro/£4.99 Ultra per month)
An automated savings app
Plum connects to your regularly used current account. It automatically saves a weekly amount based on your balance and spending habits. There are additional functions in the paid aspects including budgeting tools, investing and pension options.
Pros
An automated savings function is an easy way to 'learn' savings and to save for events like Christmas or holidays. The easy-access savings account pays a reasonable rate of interest; this increases if you subscribe to one of the paid Plum options.
Cons
You can get better interest rates in other places. It takes 24 hours to withdraw money from the easy-access savings account.
---
Emma
(Free basic model, or £6.99 Premium per month)
A budgeting app
Emma uses open banking to connect to your current account, understand where you spend and help create a budget.
Pros
The basic access is sufficient if most of your spending is via one or two accounts. The app sends you notifications of spending when more than usual. It gives historical information of spending categories so you can really see what you spend and where you can cut back.
Cons
There are constant pop-ups encouraging you to upgrade. If you want a full picture of your net worth you will have to pay to upgrade, as this is likely to be held in more than two accounts.
---
Snoop
(Free basic model, or Snoop Plus £4.99 per month)
A money-saving app for bills
Snoop uses open banking to connect to your current account and direct debits. It will give you regular updates to let you know when it's time to renew and where you can save.
Pros
We often forget about auto-renewals on bills such as broadband, mobile, insurance and this app will tell you when there is a better deal and facilitate the switch for you. It has great money making/saving tips including cash back ideas, account switching, etc.
Cons
There is a bit of time needed to set up bill information, renewal dates etc. There are a lot of prompts to upgrade.
---
As with anything new, all these apps take a bit of getting used to, especially if you're only just getting the hang of mobile banking. But as physical bank branches continue to close, it pays to take control of your finances, and these new money management apps provide a smart way of doing that. Most offer a free basic service, so why not give them a tryout and see if they're right for you?
---
Have a free financial consultation with Lighthouse
Want to talk through your finances or get help developing a plan for your future? Boundless members can get a free initial financial consultation with our partner Lighthouse. If you're working or retired from the public sector or civil service and not yet a member, discover more about Boundless membership here.
Approver Lighthouse Advisory Services Limited 6 September 2023