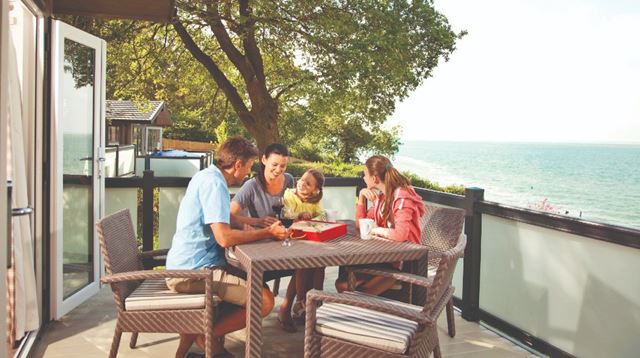 Get 5% off all bookings with Hoseasons*
Book with confidence with:

Full refund if your holiday gets cancelled with Hoseasons Booking Guarantee
Considerations for extra cleaning and safer check-ins

Choose from a huge range of properties and unique stays across the UK, including luxurious country retreats and traditional seaside holiday parks for the whole family.
Hoseasons also have a variety of boats and cruisers for those looking for a more adventurous break.
In the case that your accommodation is cancelled by the accommodation provider or if you cancel your booking because UK government public health measures change, you will be able to choose one of the following three options regarding your booking:
Book with Confidence
Full Refund.
Transfer to a later date or a different resort or accommodation.
Choose an e-voucher to rebook your holiday online.
For more information about Hoseasons 'Book with Confidence' please click here.
Hoseasons have been working with their accommodation providers to ensure cleanliness, hygiene and appropriate social distancing measures during your stay.
Safer Stays Principles
Cleaned and sanitised: Using anti-viral disinfectant for all surfaces and high touch areas
Increased cleaning time
Removal of non-essential items
Information cards
Managing and reporting cases
Hot Tub care: Cleaned, sanitised and checked daily to industry standards.
Safer check-in
Safer check-out
Social distancing
Adapting facilities
Regular sanitisation of high footfall areas
For more information about Hoseasons 'Safer Stays' please click here.
Hoseasons special offers and discounts are available across all their locations in the UK. Whether you're looking for a family packed activity holiday or a secluded romantic retreat, Hoseasons has a range of facilities including swimming pools, hot tubs, pet-friendly accommodation and more.
With over 30,000 places to stay Hoseasons have a holiday to suit every party and every budget. Plus, with the Lowest Price Guarantee**, Hoseasons promise you won't be able to find a better price anywhere else! Wherever you want to go, whatever the weather, you can be sure you'll find just what you are looking for with Britain's holiday experts since 1944.
*This discount is subject to availability and Hoseasons reserve the right to withdraw or extend this offer at any time, without notice, at their sole discretion. Booking terms and conditions apply.
For full terms and conditions please visit our Approved Partners page.