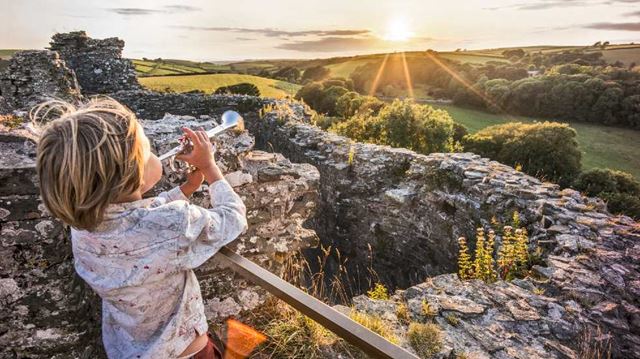 Having been in lockdown for the past few months, we're all itching to start living our lives to the full again – and with restrictions gradually being lifted, we should be able to enjoy some proper days out soon.
Though the number of cases has dropped significantly here in the UK, we'll still need to be vigilant in terms of mingling with other people. Luckily, there are lots of fabulous cheap days out* that enable you to practise social distancing, from walking tours to wild swimming, railway adventures to Roman ruins.
*Many of these attractions are actually free, but you may need to pay for parking.
Note: some of these attractions may not yet have reopened following the lockdown. You are advised to check before setting off.
---
Cheap days out: walking tours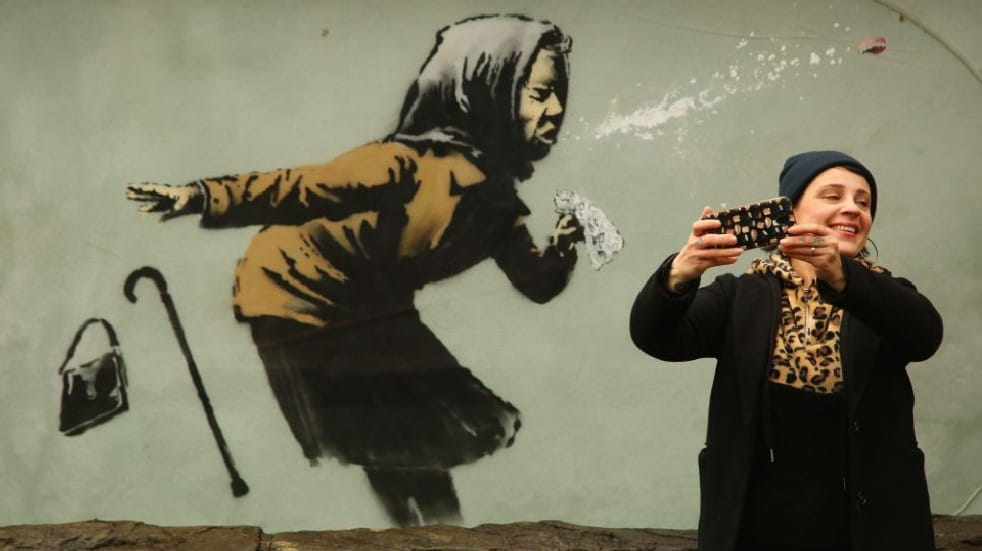 Make the most of the warmer weather by enjoying an outdoor walking tour. Not only will it give you the chance to explore the sights on offer, you'll also burn a few calories as you go. The free Tolkien Trail in Lancashire enables The Lord of the Rings fans to explore Lancashire's Ribble Valley – said to be the inspiration behind the great writer's novels; while Edinburgh's award-winning Potter Trail (due to re-open on 26 April) is sure to delight those who've read J.K. Rowling's wizard stories. You'll visit the café in which the author penned the first Harry Potter book, Lord Voldemort's grave and much more. While this tour is also free of charge, visitors are encouraged to make a donation.
If you love art, why not head to Bristol for the free, self-guided Banksy Walking Tour (pictured). Taking in some of the maverick muralist's most-famous works, it's thrilling and thought-provoking in equal measures. Other art-themed walking tours that are worth visiting include the Lee Valley Sculpture Trail, the Forest of Dean Sculpture Trail and Yorkshire Sculpture Park.
Looking for accommodation close to the Forest of Dean Sculpture Trail? The Boundless-owned Whitmead Forest Park is an idyllic retreat in a delightful woodland setting. And Boundless members can get 20% off the usual price.
---
Cheap days out: railway attractions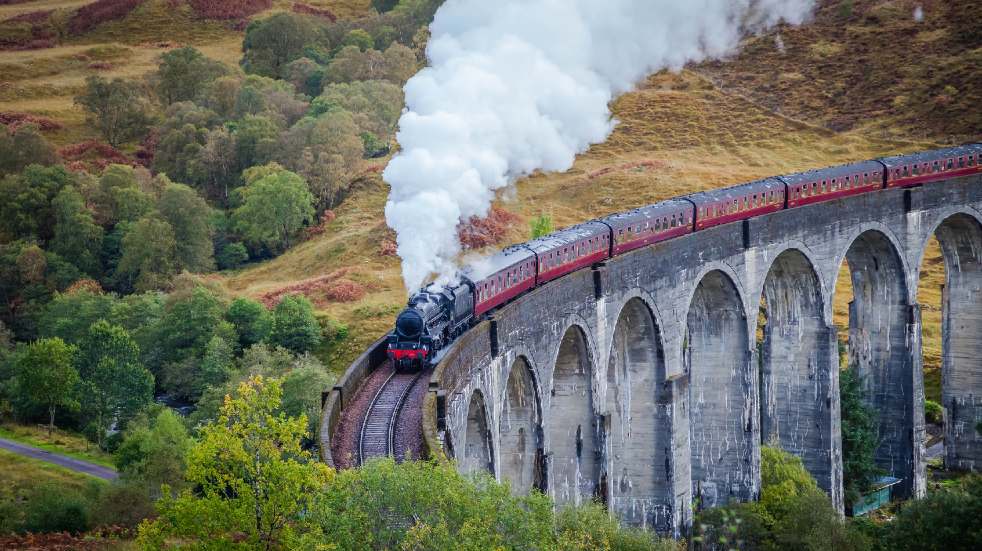 If you're a sucker for nostalgia, then an afternoon in the company of vintage steam engines could be just the ticket. Britain's proud locomotive heritage is brought to life at the National Railway Museum in York (free entry but donations welcome). Scotland's 100ft-tall Glenfinnan Viaduct (pictured) is a spectacular sight on its own, but is also popular due to its appearance in the second and third Harry Potter films. The volunteer-run Markham Grange Nursery & Steam Museum near Doncaster is home to around 18 steam engines and pumps. Or, if you want to experience the thrill of riding a steam railway for yourself, book your seats on the East Lancashire Railway. It's not free, but Boundless members can get up to £16 off each adult ticket.
---
Cheap days out: Roman sites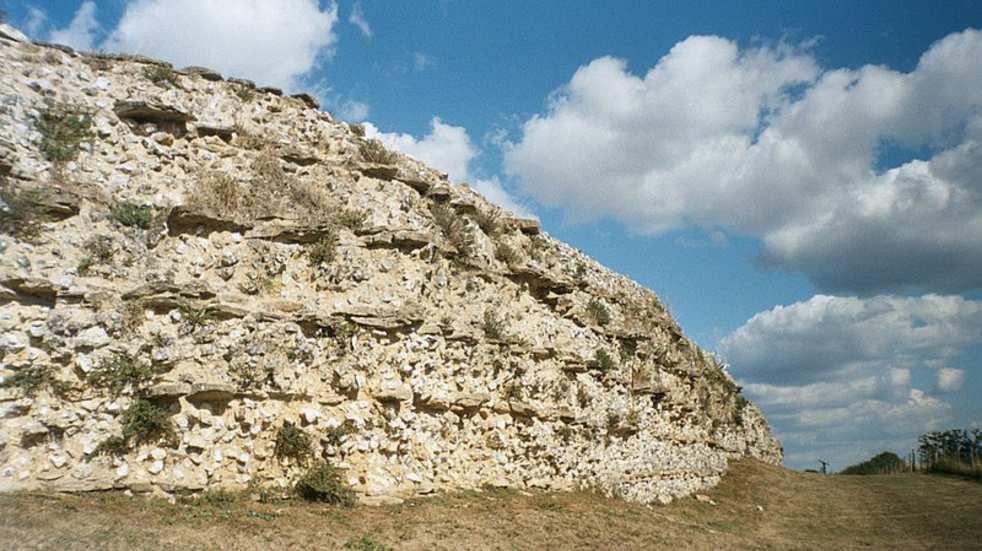 Credit: Simon Burchell / Wikimedia Commons
You don't need to visit Italy to witness the extraordinary legacy left behind by the Romans. Here in the UK, there are numerous relics of the Roman occupation between 43 and 410 AD, and while they don't quite match up to the Colosseum or the Pantheon in terms of scale or majesty, they're no less fascinating.
Admire some of the best-preserved town defences in the country at Silchester in Hampshire (pictured) – owned by English Heritage. Marvel at the mosaic floors at Dorchester's Roman Town House. Explore the remains of a first-century fortress on the Lincoln Roman Trail, and try out your best Gladiator impersonation at the Cirencester or Chester Roman amphitheatres. All of these attractions are completely free to visit.
---
Cheap days out: dinosaur attractions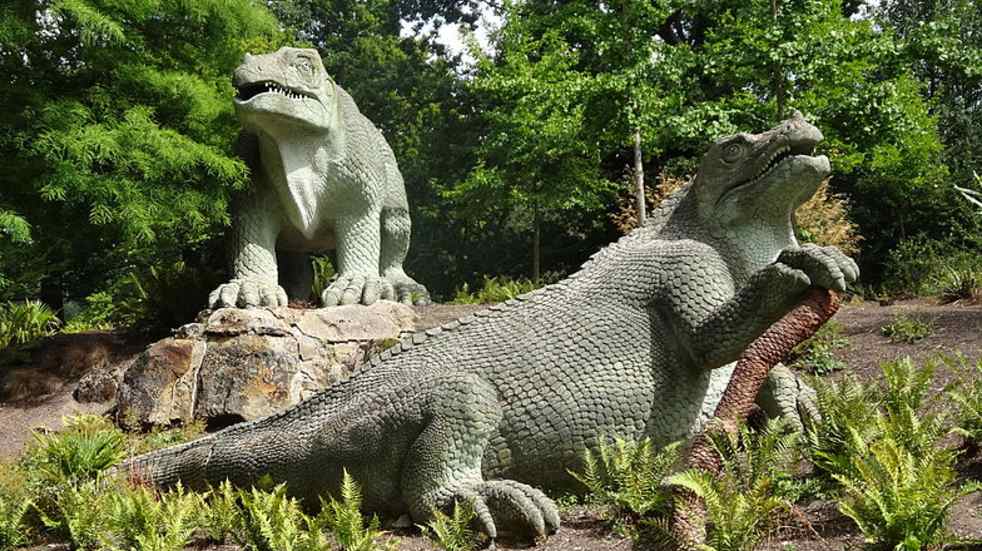 Credit: Ian Wright / Wikimedia Commons
Unfortunately (or perhaps fortunately!), Jurassic Park-style theme parks don't exist in real life. But you can still satiate your passion for prehistoric beasts at one of the UK's many dinosaur attractions. Kids will love trying to find their way around the Diplodocus Labyrinth in Ventnor, Isle of Wight – and since it's spread over a large area, it's ideal for social distancing. Both frightening and hilarious, the huge dinosaur sculptures at Crystal Palace Park (pictured) have been wowing visitors for more than 150 years. And the spacious National Museum of Scotland is guarded by a giant T-rex skeleton. Enter if you dare!
• Read our guide to the best dinosaur-themed days out in the UK
---
Cheap days out: standing stones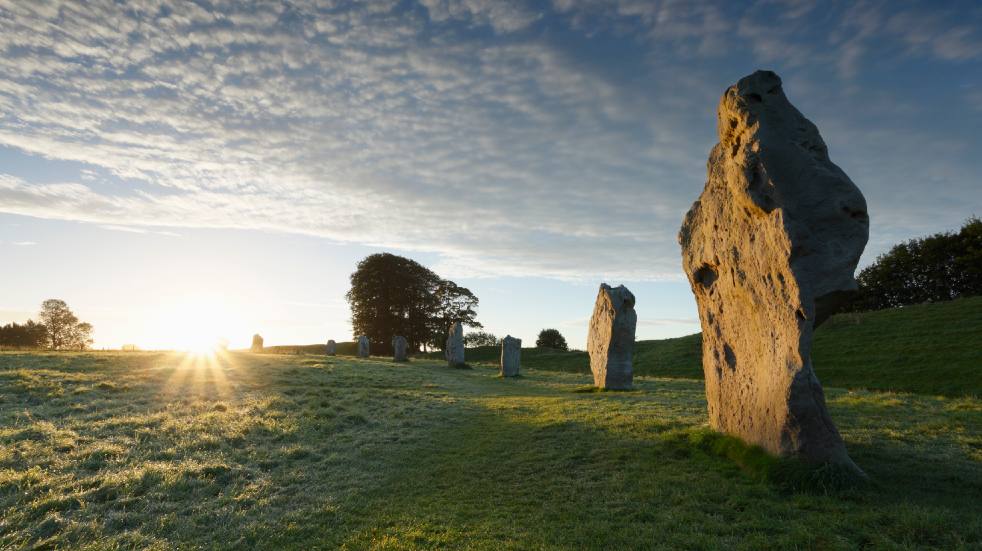 Atmospheric, mysterious, intriguing... these are all words that could be used to describe the standing stones left behind by our ancestors. There are loads dotted around the country that can be explored for free, including the English Heritage-owned Avebury Stone Circle (pictured) – the largest of its kind in the UK – Men-an-Tol in Cornwall, a 'magical' holed stone through which children used to crawl in an attempt to cure their illnesses; the extraordinary stone formations at North Yorkshire's Brimham Rocks, which were created before the dinosaurs walked the earth; and Druid's Temple, a 19th-century folly – also in North Yorkshire – that was built to resemble an ancient temple.
---
Cheap days out: wild swimming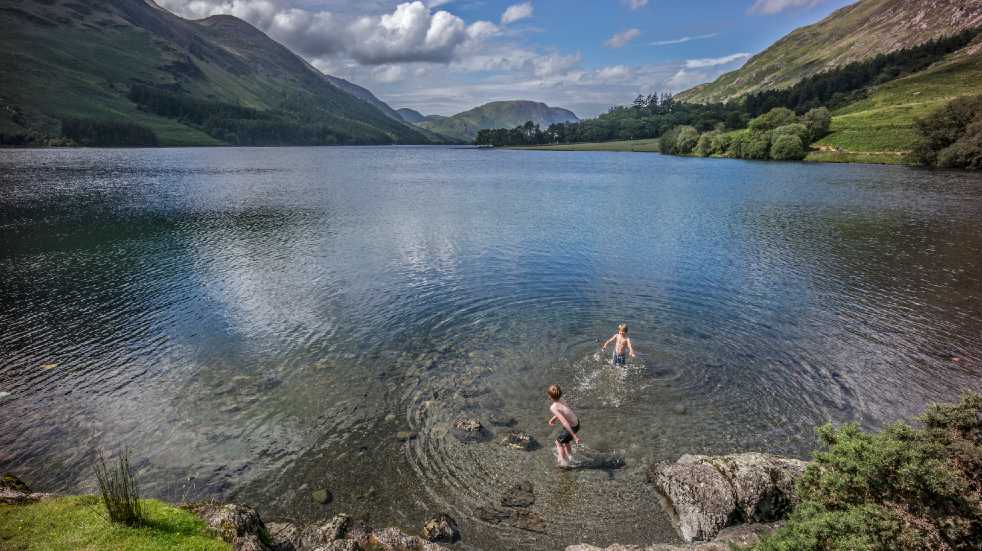 What could be more refreshing on a hot summer's day than splashing around in a cool river or lake? Wild swimming has grown in popularity since the start of the pandemic, as people have sought alternative ways to take a dip in the absence of traditional pools, and there are now dozens of stunning locations at which to do it – the vast majority of them free. The Wild Swimming website lists all the available options, along with reviews from people who've swum there. If you're taking kids, be sure to keep an eye on them at all times and stick to the designated areas.
---
Cheap days out: museums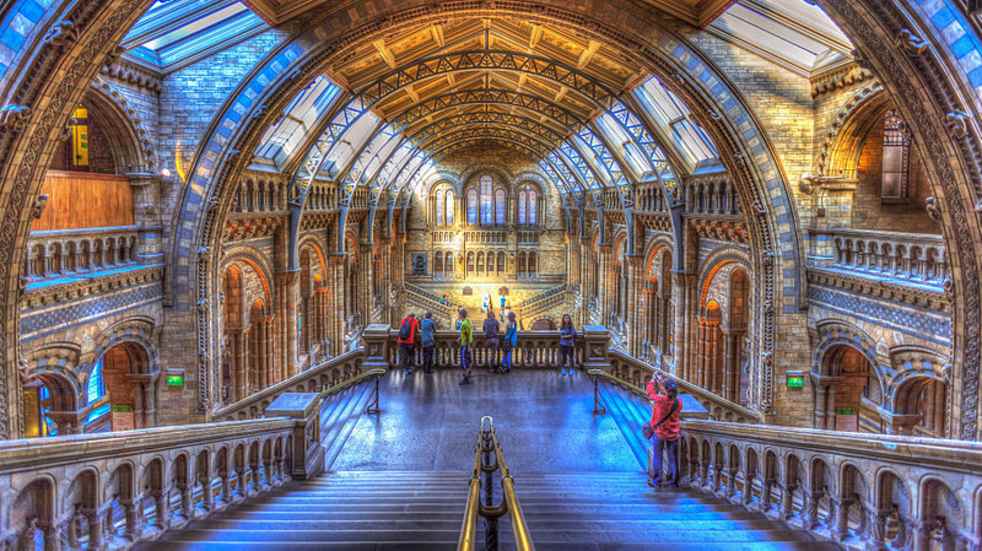 Credit: Chiuchihmin / Wikimedia Commons
Visiting a museum can be a richly rewarding experience for adults and children alike, and the vast majority are now free. The most famous, such as London's Natural History Museum (pictured) and British Museum, are housed in vast spaces that will enable you to social distance with ease. If you'd prefer to visit one of the smaller, specialist establishments – for example, Exeter's Bill Douglas Cinema Museum, the Kent Firefighting Museum or Thetford's Dad's Army Museum (yes, really!) – it might be worth phoning ahead in case they have a booking system in place.
---
Cheap days out: picnics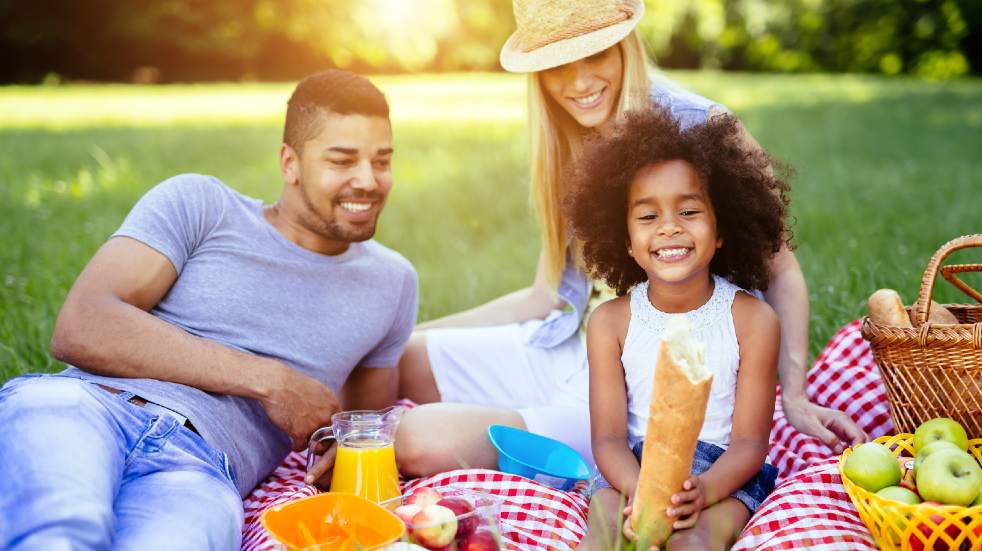 What better way to enjoy the sunshine than with a picnic? This is a very cheap way to spend an afternoon, as once you've found your spot and laid down your picnic blanket, you can stay there for hours, eating, drinking and playing games. And if you choose a park or beach that isn't too crowded, it should be easy to social distance, too. You don't even have to spend a lot of money on food – this BBC Good Food page is full of cheap and easy recipes for making your own delicious nibbles.
If you're having a picnic with people you don't live with, you'll need to stay two metres apart. There are a number of socially distanced games that the kids can play, though, including hide and seek, scavenger hunting, running races and i-Spy.
• Read our guide to preparing the perfect picnic
---
Cheap days out: castles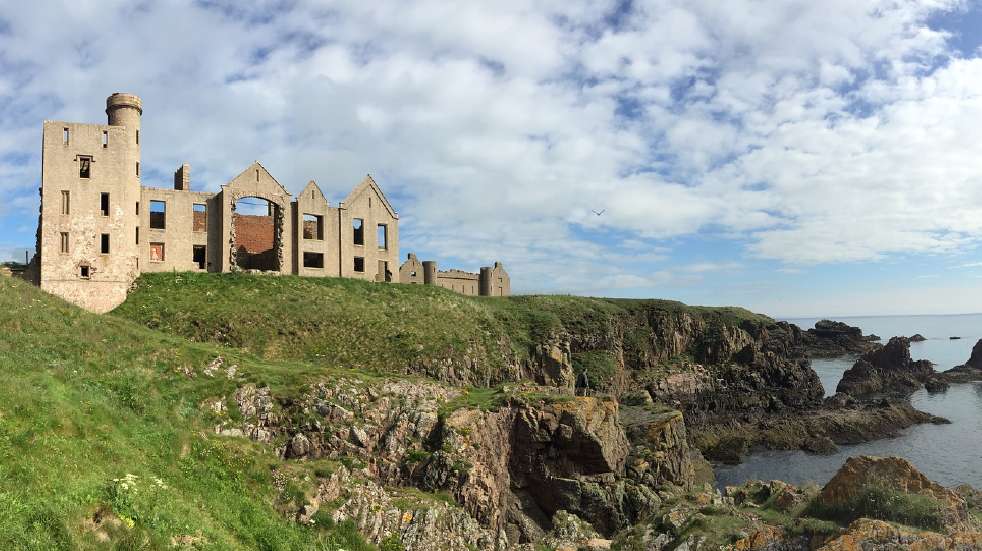 Credit: Pixabay
Few things stimulate a child's imagination like a castle, and there are many located in the UK that don't require you to put your hand in your pocket. Perched on the edge of a cliff on the east coast of Scotland, the imposing Slains Castle (pictured) is believed to have been the inspiration for Bram Stoker's Dracula. The English Heritage-owned Ludgershall Castle may be little more than ruins now, but it's easy to visualise what it might've been like when King John and his son Henry III used it as a hunting lodge back in the 13th century. Maiden Castle in Dorset – also owned by English Heritage – is one of the most complex Iron Age hillforts in Europe, covering the size of 50 football pitches! And then there's Llansteffan Castle in Wales (see main picture), which offers stunning views for miles around.
---
Cheap days out: geocaching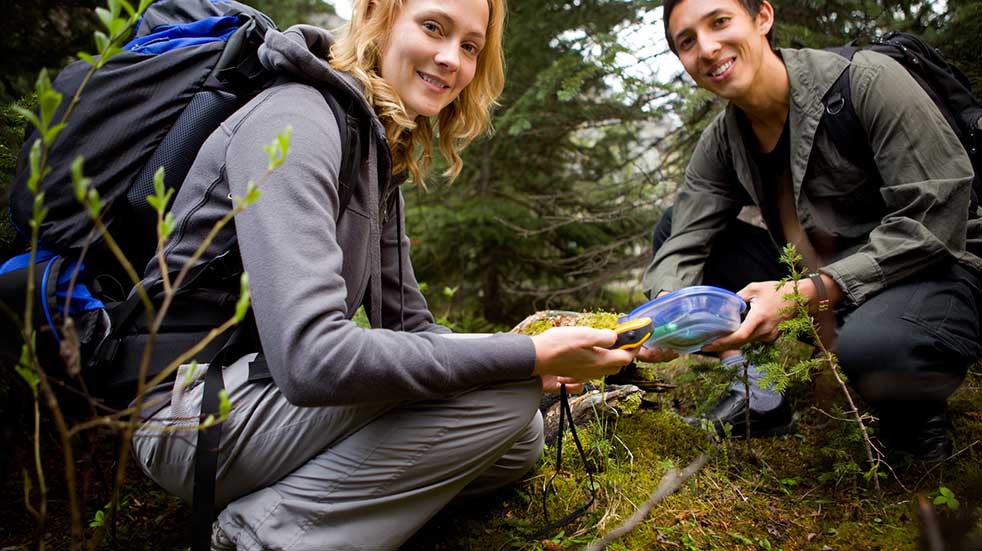 Geocaching is effectively the world's largest treasure hunt. Simply download the app to locate caches hidden near you, and trot off on an adventure guided by GPS. With the caches nestled away in some weird and wonderful places, you'll be taken off the beaten track, which the whole family will enjoy.

It's easy to social distance with this activity – just make sure you take some hand sanitiser and a pen to sign the log book at each cache. And if you wish to keep the 'treasure', take something fun and durable to put back in the box for the next geocacher.

• Read our guide to making your walks more fun
---
Cheap days out: fossil hunting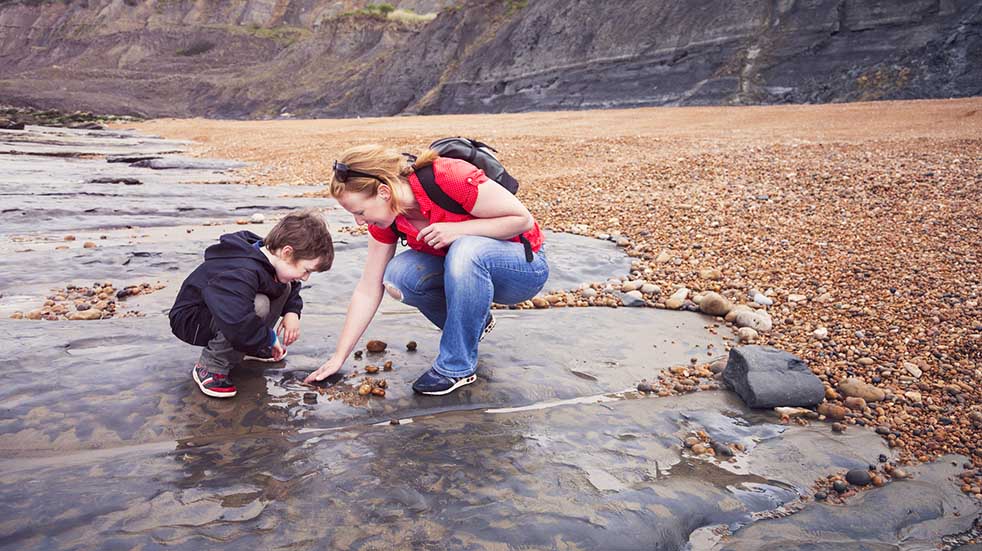 Why not try hunting for a millions-of-years-old fossil among the pebbles? The UK is blessed with miles of Jurassic coastline, meaning you can easily keep your distance from fellow explorers.
The most popular area in the UK is the Jurassic Coast World Heritage Site in Dorset. But as UK Fossils points out, there are nearly 400 locations around the UK where budding fossil hunters can get discovering. Its website tells you where and how to find fossils, what equipment you need, and which places get busy in the summer months, to help you stay apart from others.
---
Cheap days out: parks and gardens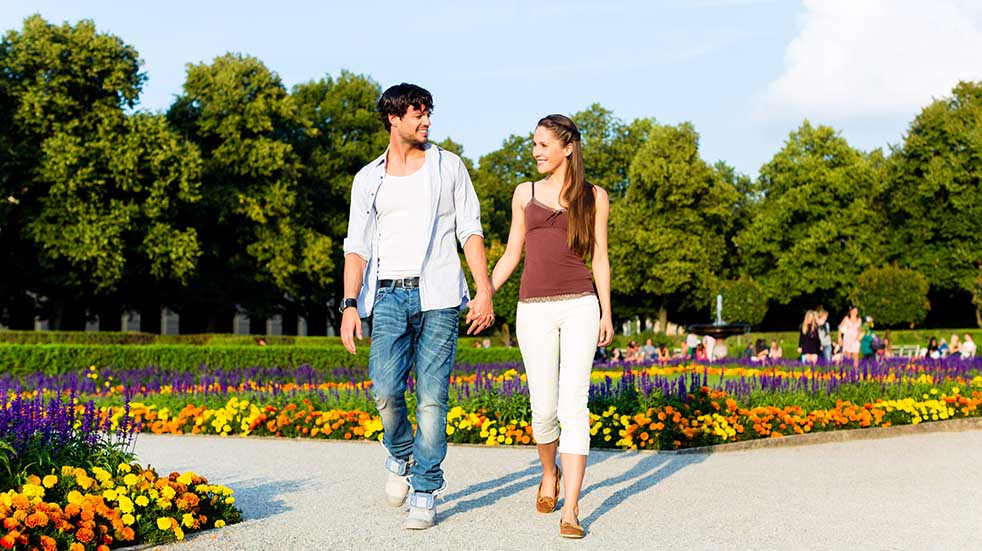 Nothing lifts the spirits like a walk among nature – and it's a great way to spend a socially distanced afternoon in the sunshine. The English Heritage-owned Valley Gardens in Harrogate is a grade II-listed site comprising 17 acres of historic buildings, colonnades and a wide variety of shrubs and flowers. Kids will love exploring the Secret Garden at the exquisite Inverness Botanic Gardens, run by people with special needs. Or, if you're not scared of heights, head to London's Sky Garden, a horticulture-themed bar/restaurant complex that affords stunning views over the capital.
---
We'd love to hear from you
Where do you plan to go once coronavirus restrictions have been lifted? Let us know by leaving a comment on Facebook or Twitter.
Photos: Getty Images, unless otherwise stated