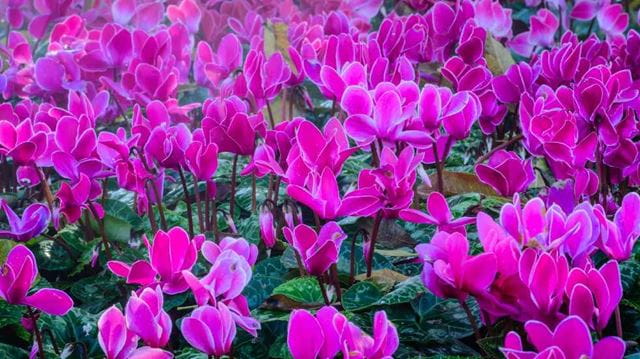 Don't neglect your garden and plants in winter time – follow our expert advice to pick the perfect foliage for you.
Why use winter bedding plants?
Bedding plants bring a flourish of colour to your winter borders, and extend that blooming marvellous display long after the warm, bright summer months have drifted away. If you continue to spend time in the garden in the colder seasons, this is a joy; if not, you can see your bold winter bedding from your windows. You can overlay vibrant green foliage plants with colourful blossoms, and mix these up in your borders – or containers or patio pots if you have less space. Brightening those outdoor areas in the short, dark days of winter will definitely lift the spirits.
When to plant winter bedding
As the summer months draw to a close, borders fade as plants stop flowering and shrivel. Remove them – add to a compost bin if you have one – and replace with your winter bedding plants. Plan your display so that, as with your summer bedding plants, you have a complementary selection of heights and textures. You'll find hardy bedding plants available in garden centres from the end of the summer. September to early October – i.e. before the first frost – is a good time to plant them, as it'll enable them to settle in well, develop robust roots and enjoy a long growing season. Deadhead and water sparingly for long-lasting displays.
---
1. Polyanthus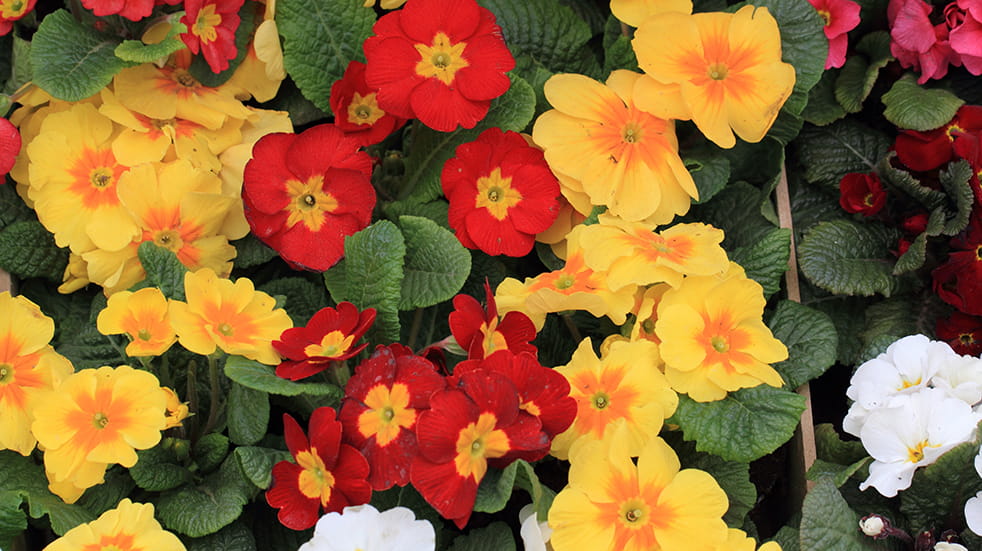 Keep deadheading these compact and bright winter favourites and polyanthus will flower for weeks on end. They come in a range of bright colours, including deep royal purple, yellow, pink and bi-colour.
For the best fragrance, look out for 'Most Scented Mix'. The plants will grow to around 10cm x 10cm in height and spread.
---
2. Bellis perennis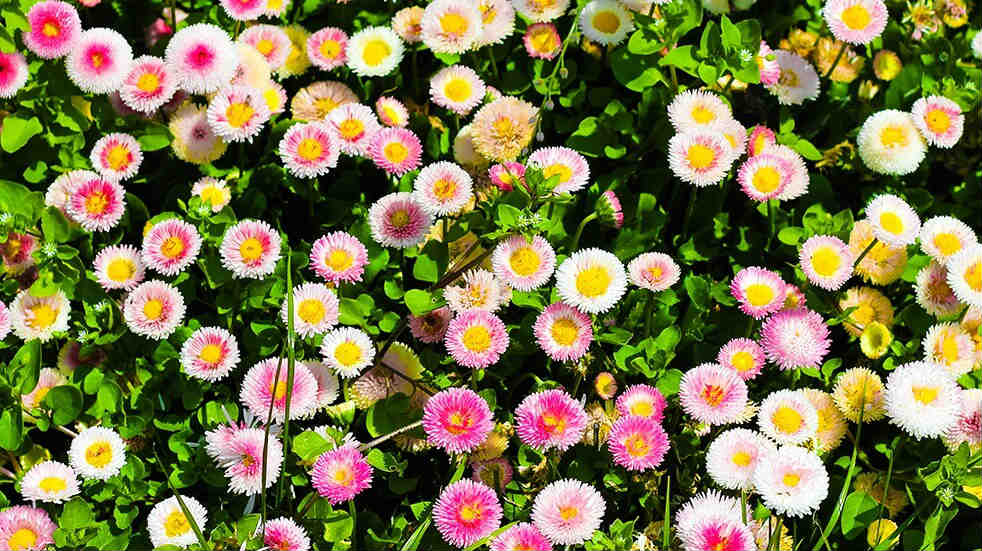 These may be of the same family as the common daisy but, while they're neat and compact, many cultivars have pretty pompom flowers, often in shades of red, white and pink. Bellis perennis will start flowering in late winter and carry on right through the spring. They're a froth of loveliness, ideal for window boxes and containers, and best planted en masse.
They'll grow to around 15cm x 15cm in height and spread.
---
Discover more expert gardening advice
How to get more winter colour in your garden
Tips on redesigning your garden for spring
How to create an eco-friendly garden
---
3. Winter heathers (Erica carnea)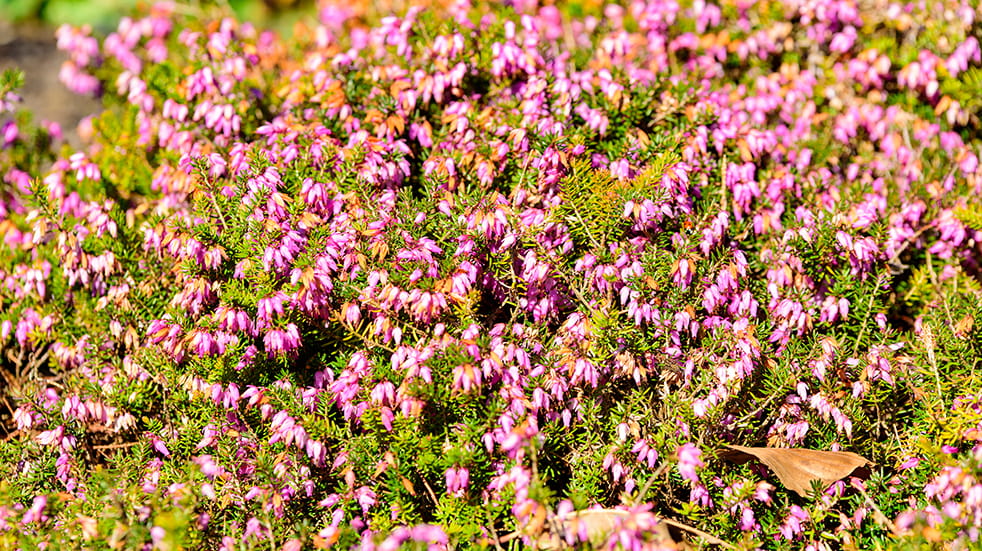 Winter heathers will flower from winter to mid spring in white and soft shades of pink, as well as more vibrant magentas and shades of purple. Some will even have golden foliage. Bees love them as a source of winter food, and they're a nice choice for a rockery or alpine bed, perhaps planted up in an old Belfast sink.
They grow to 15cm x 15cm in height and spread.
---
4. Winter pansies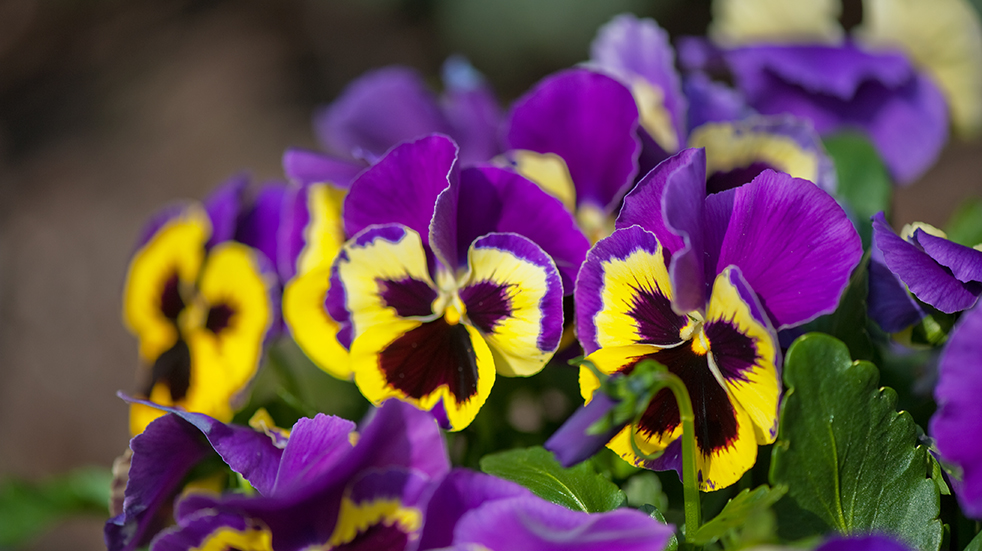 The winter bedding stalwart, pansies are hugely versatile and will flower for months, especially if you keep deadheading. Pick a colour and you'll find a pansy: white, purple, orange, read, yellow and blue.
They grow to around 15cm x 15cm in height and spread.
---
5. Cyclamen coum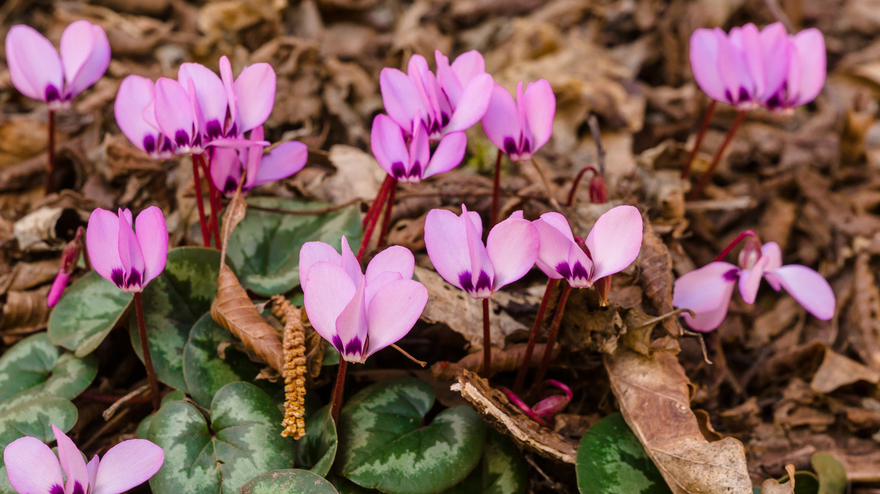 These pretty corms will flower through the dullest of winter days, brightening your garden with really dainty nodding flowers in pink or white, and fabulously intricate marbled leaves.
Cyclamen coum are a must-have for a semi-shaded spot.
---
6. Violas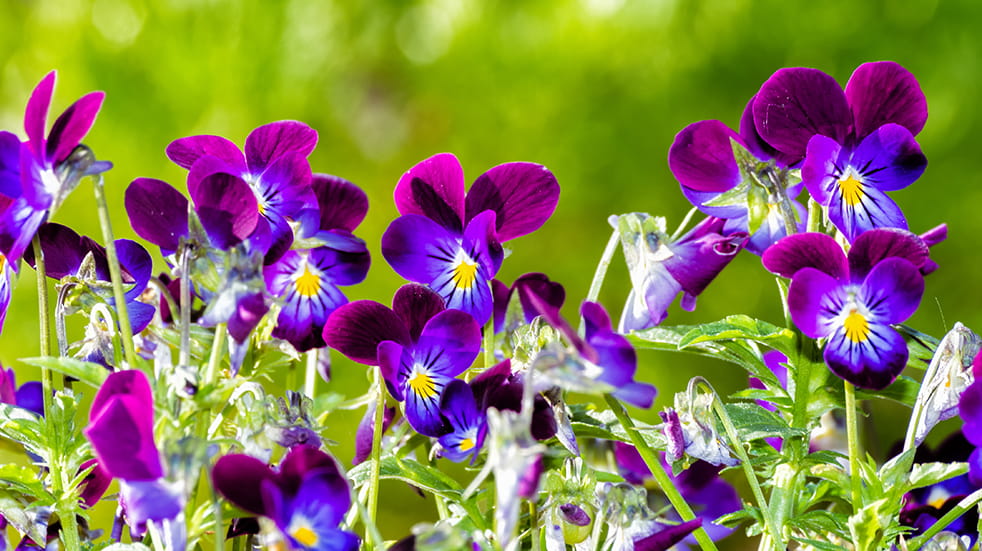 A little smaller than pansies, and with daintier flowers, violas are just that little bit more subtle – but just as jolly. You'll find trailing as well as upright varieties, in an unimaginable range of colours. Again, deadhead them to keep the flowers coming from autumn through to spring.
They grow to around 10cm x 10cm in height and spread.
---
7. Senecio 'Silver Dust'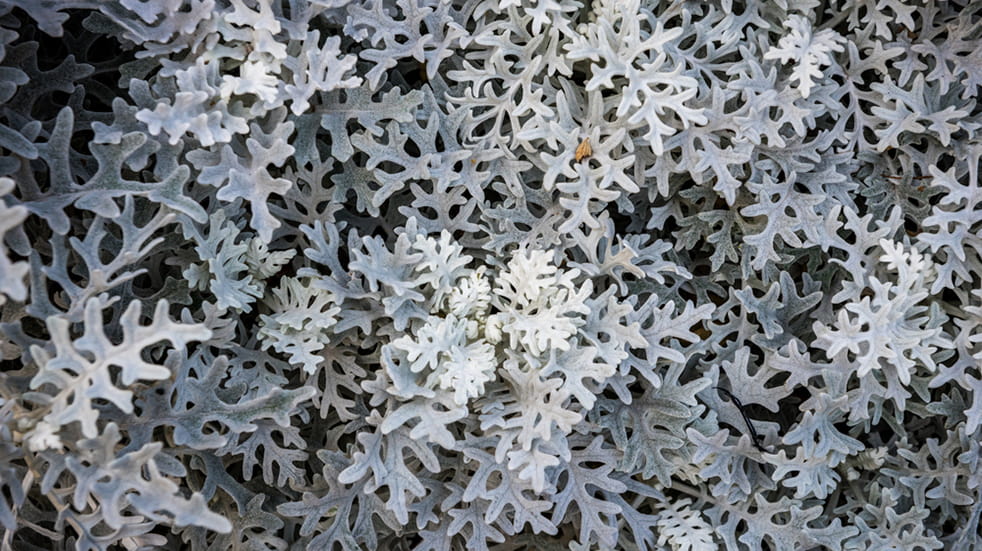 A really festive-looking foliage plant with finely divided silver leaves, Senecio 'Silver Dust' is brilliant for providing a backdrop to, say, a window box of deep blue violas of pansies, to really make the colours sing.
It grows to around 40cm x 40cm in height and spread.
---
8. Thyme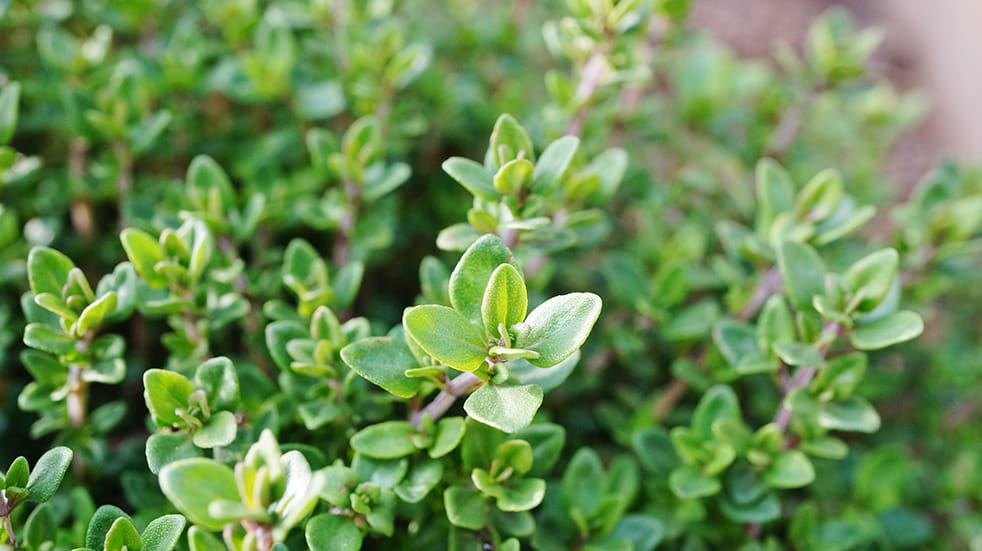 The rounded hummocks of thymes, especially the variegated kinds, provide a rich evergreen foil for flowering plants – try them with violas or underplant with early miniature daffodils that will come through in spring.
The plants grow to around 15cm x 15cm in height and spread.
---
9. Sage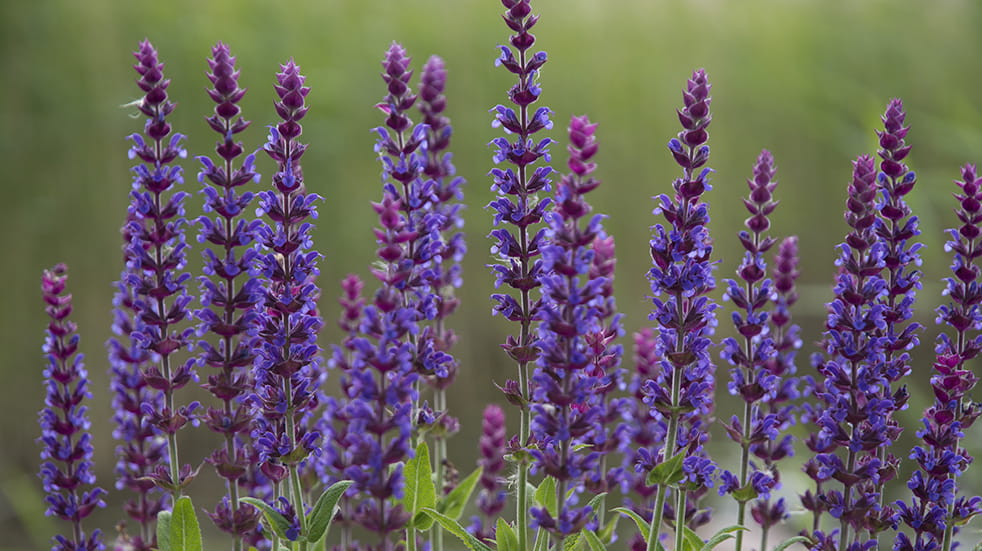 Classic garden sage, Salvia officinalis, is in fact a small evergreen shrub, which makes it really useful for adding colour to winter pots and tubs. It comes in some lovely shades of green and purple, plus there's a variegated one, which is great for brightening things up.
Expect growth of around 40cm x 40cm in height and spread.
---
10. Heucheras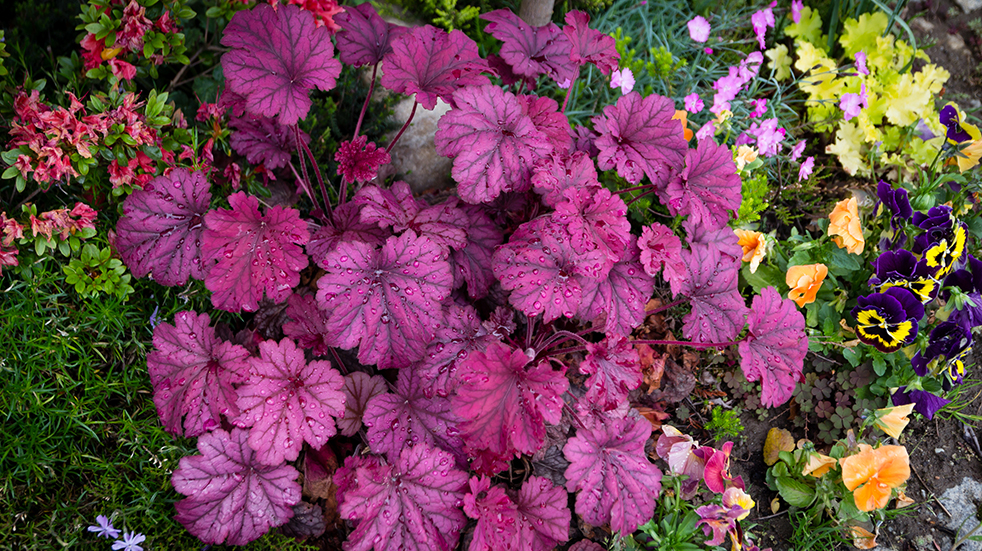 The fabulous ruffled, evergreen foliage plants come in a surprising array of colours, from zingy lime greens to deep purples, burgundies, black, pink and marmalade orange. Plant your Heucheras en masse for impact, and use as a foil for contrasting flowering plants.
They grow to around 30cm x 30cm in height and spread.
---
Do more with Boundless
Want to save on your home and garden favourites? Don't forget you can save at B&Q, Wickes, the Kew Shop, National Garden Gift Voucher, and at over 180 well-known brands, as part of your membership. Click here to find out more about Boundless shopping discounts.

Boundless members get free entry to top attractions, discounts on restaurants and high-street brands, plus dozens of other deals on holidays, experiences and more! If you're working or retired from the public sector or civil service, and you're not yet a member, discover more about Boundless membership here.