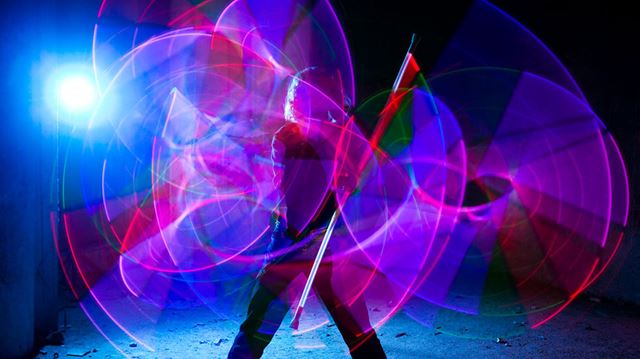 Great days out don't need to be expensive – we've got ideas for free things to do and what to see from Saturday 1 to Friday 7 February.
1. Nottingham Light Night
7-8 February, Nottingham
After last year's success, Nottingham Light Night will now see the city centre lit up for two evenings with a series of illuminations and light shows, as well as a chance to enjoy free events at venues across the city. A series of bright art installations can be brought to life using a mobile app as you follow a trail, with the Council house being a particular highlight.
There are night markets, parades, and lots more all centred around the theme of 'Life on Earth'. The weather wasn't great last year but was still a success, so get your coats on and enjoy the sights.
---
2. Free workshops at the London Remixed Festival
1 February, The Brady Arts Centre, London
As part of the London Remixed Festival you can start off your career as a budding DJ with a day of free mixing workshops. You don't need any equipment or knowledge for the 90-minute beginner courses; the instructors will show you the basics of mixing beats and fusing tunes.
In the afternoon there will be some more advanced skills on display from drum 'n' bass DJs. It's bound to be popular so book your free space.
---
Discover more great days out around the UK
---
3. Imagine a Castle: Paintings from the National Gallery
28 January-10 May, National Museum Cardiff
Imagine a Castle: Paintings from the National Gallery sees some masterpieces arriving in Wales for the first time, before they continue their tour to Sunderland Museum & Winter Gardens and Norwich Castle Museum. The paintings on display will be based around the theme of castles, both real and imagined, appropriately heading to Wales, known itself as the land of castles.
The Fortress of Königstein from the North (1756–8) by the Venetian master Bernardo Bellotto is the star attraction, alongside other paintings on display from the National Museum of Wales' collection. You'll also be able to see short video gifs of schoolchildren responding to Bellotto's painting, which will be shown on a screen in the exhibition.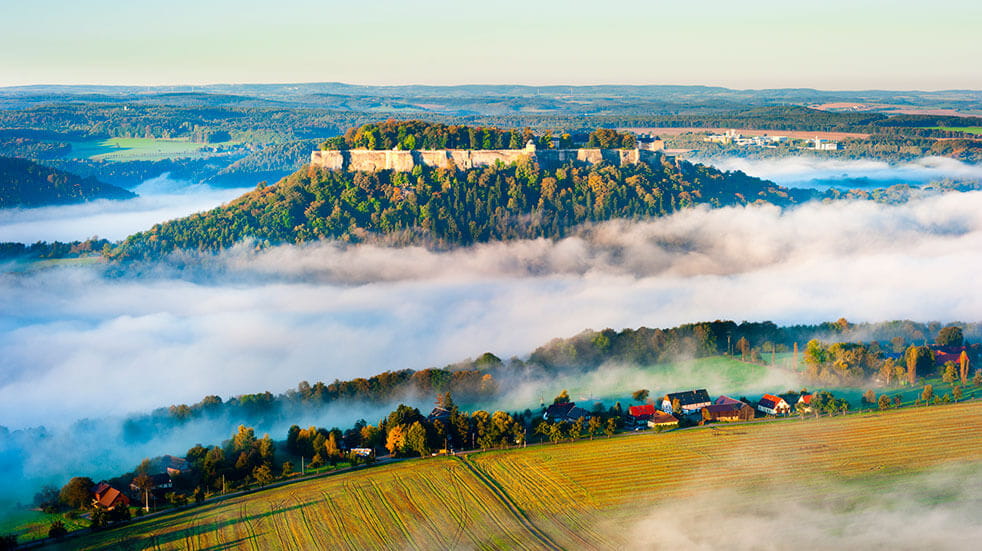 Königstein Castle is one of the subjects of the paintings on display in Cardiff.
---
4. Lunchtime Music at the Royal Birmingham Conservatoire
3 February, Recital Hall, Royal Birmingham Conservatoire
The first of two Lunchtime Music recitals at Birmingham Conservatoire in February will help you get a classical break from the Monday grind. Hungarian composer Béla Bartók's Tempo di Ciaccona from Sonata for Solo Violin, and Frenchman Maurice Ravel's Violin Sonata in G will be the two pieces performed by some of the conservatoire's most talented musicians.
Another one later in the month sees Yuxin Chen's performance when she takes centrestage on the viola. (https://www.bcu.ac.uk/conservatoire/events-calendar/monday-lunchtimes-yuxin-chen)
---
5. Get Onboard: Reduce. Reuse. Rethink at the London Design Museum
Until 1 March, London Design Museum
You still have a couple of weeks left to see Get Onboard: Reduce. Reuse. Rethink at the London Design Museum. This display focuses on how we travel and the environmental impacts of doing so in the air.
London-based design firm PriestmanGoode looks at ways to make journeys on aircraft less damaging and wasteful, with ideas for environmentally friendly products and processes for people to use when using air travel. As we all try to make our lives more sustainable it's a worthwhile exhibition to explore.
---
Images © Getty