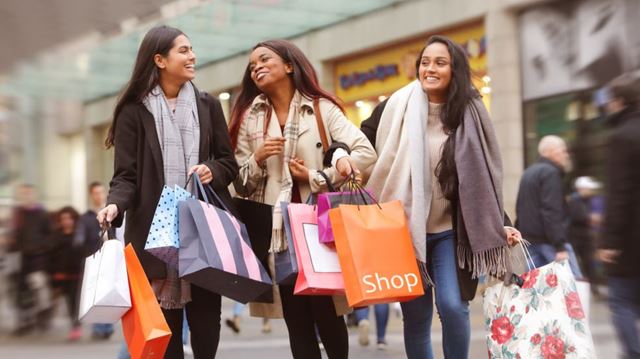 As a Boundless member, you can enjoy year-round discounts on a whole range of things, from holidays to motoring services.
One of the most exciting things about joining Boundless is that you can get up to 10% off high-street and supermarket goods through the discounted pre-paid shopping cards that we offer exclusively to our members.
You can choose from a wide range of cards, with savings available at M&S, Boots, Morrisons, Tesco, Currys PC World and many more of your favourite retailers.
The cards are easy to use and will help you to make substantial savings in the long run – what's not to like?
---
---
What are Boundless shopping cards?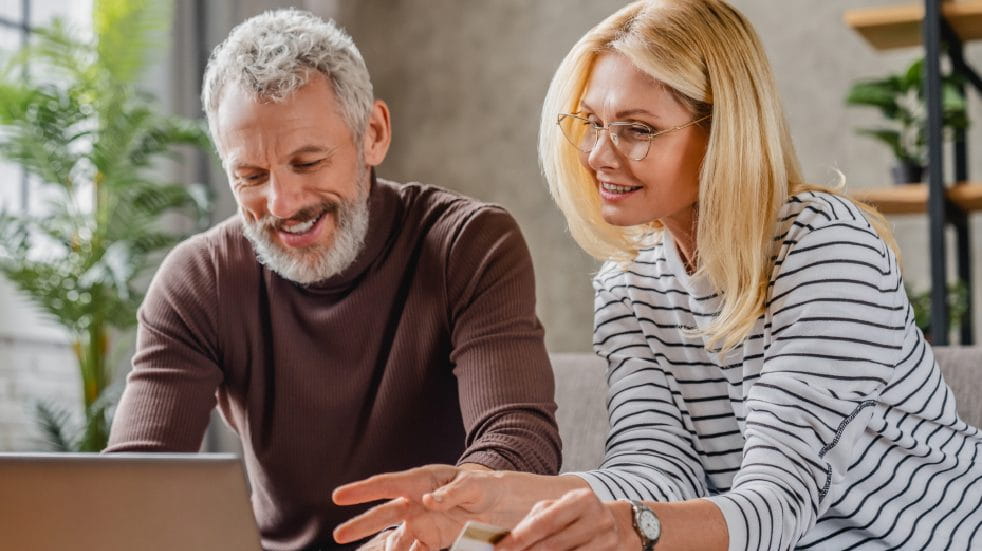 Boundless shopping cards are pre-paid cards that enable you to make huge savings when you shop at your favourite stores. Simply pick a store, pre-pay the amount you wish to have on the card and you'll be charged at a discounted rate.
Let's say that you like shopping at M&S. Select an M&S card and choose the amount that you want on it. In this example, we'll say £100. Since the M&S cards come with a 3.5% discount, you'll be charged just £96.50.
Once you've paid for your card online, you'll either be sent the physical card in the mail (see postage costs below) or sent vouchers electronically. With many of the cards, you're given the option to top up whenever you like, meaning that you can enjoy discounts throughout the year.
---
Which shops can I buy from?

There is currently a choice of over 60 household-name outlets where you can get exclusive discounts. These include:
Supermarkets: Choose from Morrisons (3%), Marks & Spencer (3.5%), Waitrose (2.5%), Sainsbury's and Tesco
DIY outlets: Choose from B&Q (3%) and Wickes (3%)
Electronics stores: Save 4.5% at Currys PC World
Restaurants & cafes: Choose from Cafe Nero (6%), Pizza Express (7%), Toby Carvery (7%) and many more.
While each retailer has its own individual card, you can also buy a One4All card, which offers 10% off at around 75 different retailers, including Debenhams, M&S, Boots and Currys PC World.
New deals are added all the time, so always make sure that you check what's available before your next shopping trip, to ensure you're saving money all the time.
---
How to access your Boundless Shopping Discount Hub
How to access your Boundless Shopping Discount Hub
1
Make sure you're logged into Boundless.
2
Click here to see the full list of gift cards we offer through our partner (if you aren't logged in, you won't be able to see the full offering).
3
Select the brand of your choice and purchase one of the gift cards available.
4
Once you've received your gift card, you can use it as payment when you next shop, saving you money.
While some of the cards have a limit (typical amounts would be £5-£100), there are no digital fees for putting money on a Boundless shopping card. There is usually a 25p charge for every e-voucher, but this will be waived.
---
Terms and conditions
• If you have any queries when using our partner's service, please contact 0345 606 5844
• The exclusive discounts offered by our partner cannot be applied to existing cards that have been purchased elsewhere
• Personal credit cards cannot be used to purchase these cards
• Digital fulfilment fees are free
• Order will appear on your bank statement as www.benefits4me.co.uk
•Please allow up to two working days for e-voucher orders to be processed
• Please allow up to five working days from placing your gift-card order for standard first-class delivery
• The choice of cards available is subject to change without notice
• These products can only be purchased online
• Expiration dates of discount shopping cards vary – please refer to the relevant gift card/voucher terms and conditions
• If your card has not arrived, please visit the 'Contact Us' page on our partner site and fill in and submit your form, or contact customer services directly on 0330 123 3465
---
Delivery charges
The following delivery charges apply for physical cards:
£1 – £100 value
Royal Mail First Class – no charge
£100 – £250 value
Tracked delivery (not insured) – £3.69
£250+ value:
Mandatory signature (insured) – £6.95
---
Do more with Boundless
To benefit from these amazing offers, along with dozens of other deals on holidays, motoring services, experiences, shopping and more, join Boundless today. To find out how, visit our dedicated membership page.