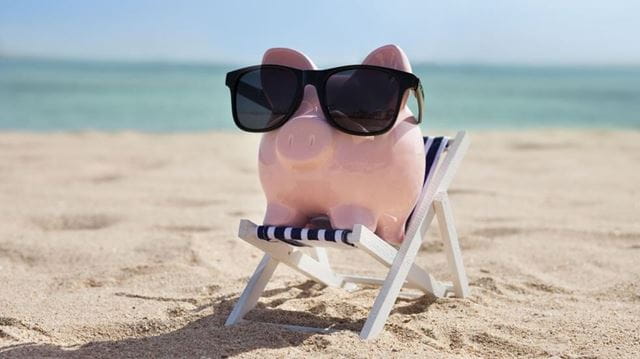 From cost-cutting tips to advice on debt and pensions, these online resources could help you manage your money
1. MoneySavingExpert
Financial journalist Martin Lewis launched MoneySavingExpert in response to a real need for unbiased, well-researched financial information. Now it's a huge and varied site dedicated to saving UK consumers money and fighting for their rights with journalistic research, useful tools and a busy community forum. There you'll find in-depth money-saving guides – on everything from gas and electricity to budget flight fee-fighting – and even more if you venture into the MoneySaving Forum. There's also a weekly MSE Money Tips email too.
2. Moneymagpie
Jasmin Burtles' Moneymagpie provides legitimate money-making and money-saving tips. Visit the website for ways to make a little extra money safely – like clearing your clutter and optimising how you sell what you don't need – and information on budgeting and savvy shopping.
3. Lighthouse Financial Advice
Lighthouse Financial Advice is one of the largest providers of expert financial advice in the UK, committed to helping you make the most of your money whatever your circumstances. They look at your current overall financial position, talk to you about what you would like to achieve, listen to your concerns and then make recommendations that match your lifestyle and aspirations, whether you'd like to build up a tax-efficient nest egg or boost your pension provision.
---
Great news! As a Boundless member, you can benefit from a free no-obligation financial consultation worth £150 from Lighthouse Financial Advice. Find out more about the service here.
Looking for more information on savings and money management? Check out:
How much you can save with a Boundless membership

Our five minute guide to discount shopping cards
How to manage your money in 2019

---
4. Money Advice Service
Set up by the government, the Money Advice Service offers free and impartial financial information that's relevant for everyone. You'll find lots of guides discussing all money matters from the difficulties associated with pension release to the relationship between money problems and negative mental wellbeing. There are also several tools to help you if you're worried about debt, need to calculate a mortgage or plan your budget better. You can also reach the Money Advice Service team by web chat or phone.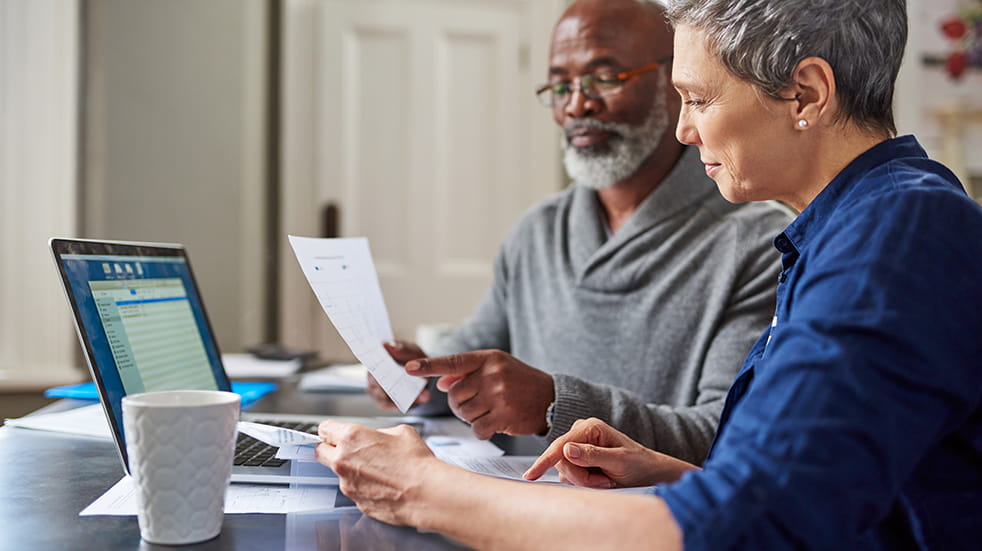 5. Ask James at Experian
James Jones is Experian's Head of Consumer Affairs. In this popular column James regularly answers a selection of questions about credit reports, credit ratings and identity fraud with practical information and advice. For example:
Why did my credit score drop after opening a new account?
How can I sort ID fraud in my name when I'm abroad?
You can find the top questions and other resources on the site, and submit a query of your own.
6. Savvy Woman
Savvy Woman is the brainchild of personal finance journalist and broadcaster Sarah Pennells. She's identified the need for more financial information written with women in mind – and with good reason. Women actually:
Retire on less than men.
Think about risk – in particular when it comes to investing – differently to men. Worry more about their debts (and often have debts that charge a higher rate of interest) than men.
Feel that financial companies don't really talk to them in a way that's relevant
The website is stuffed with information and guides that are relevant for everyone, but speak particularly to the needs of women trying to make the most of their money. You'll find everything from banking and budgeting to making ethical or green investments, or dealing with unexpected life events like a divorce. There are also some thoughts on softer skills like talking to your partner and family about money.
7. Citizen's Advice Bureau
The Citizen's Advice Bureau is a great place to go for advice on dealing with debt and help with getting your finances back into shape. They go beyond finance, too, to give information on consumer rights (they've campaigned for proper strict regulation of payday lenders), as well as immigration and housing issues.
8. For You by You
For You by You is a charitable organisation offering all kinds of support for civil servants when times are tough. They have a range of money factsheets online, offering great advice on how to handle debt and self-help templates in partnership with National Debtline, plus calculators for financial planning around events such as expecting a baby or taking out a loan or mortgage.