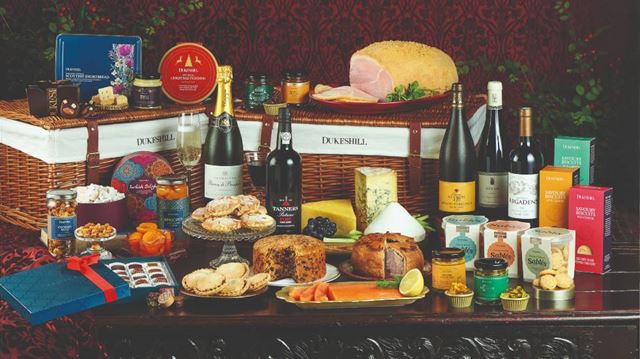 If you're looking to enjoy some fine food this Christmas, consider Dukeshill's broad range of Festive Hampers for an extra special night-in over the holiday. From premium hams, salmon, chocolates and Christmas puddings to excellent wines, amazing desserts and a wonderful food hall selection, Dukeshill Fine Food's Festive Hampers offer a touch of luxury at a reasonable price.
And now, you can enjoy an additional 15% saving across Dukeshill's entire range of Festive Hampers on orders made before 17 December. Simply visit the Dukeshill website choose your favourite products, add to cart, select your delivery date and enter the offer code BL15 at the checkout. Then just relax while Dukeshill deliver your festive delights.
To get you in the festive-feasting mood, we've highlighted a few of the sumptuous treats you can add to your own Dukeshill Festive Hamper below, read on for our picks…
---
Breaded Hams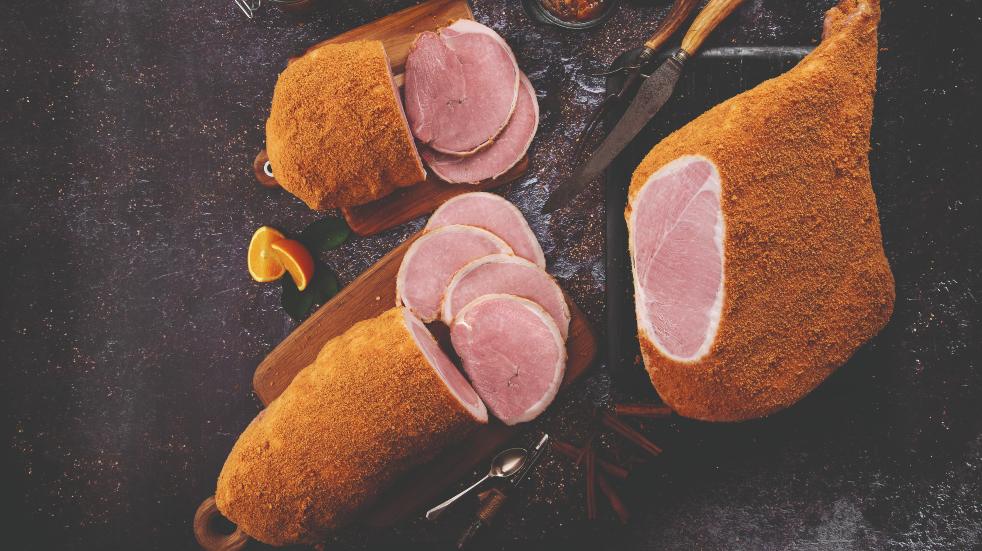 Succulent, tender and ready to eat with bones already removed, Dukeshill's hams are unrivalled for quality and taste. The ideal centrepiece for a festive buffet.
---
Champagne Truffles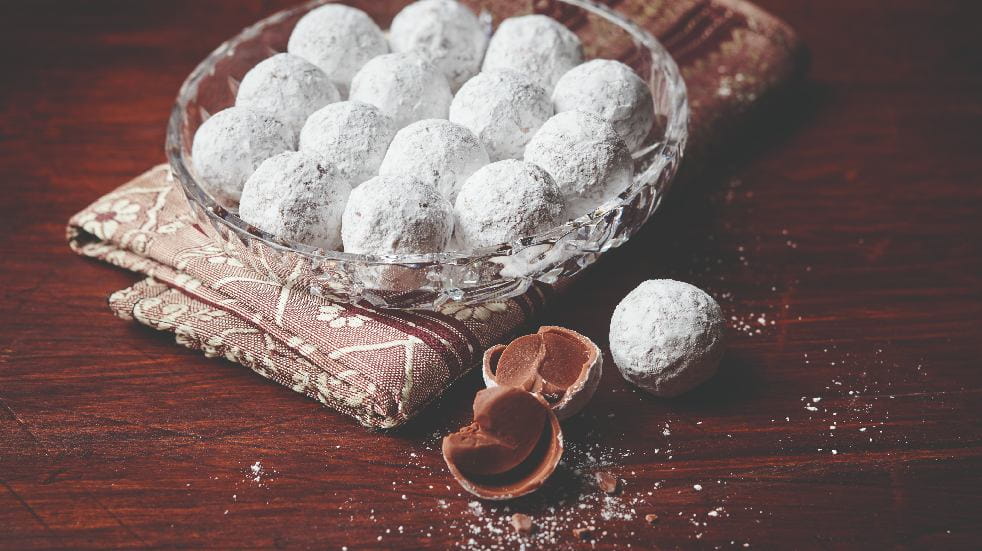 Consisting of a rich whipped cream chocolate ganache infused with Marc de Champagne, encased in a smooth chocolate shell, these luxury Champagne truffles are a cut above the rest.
---
Luxury Cheese Feast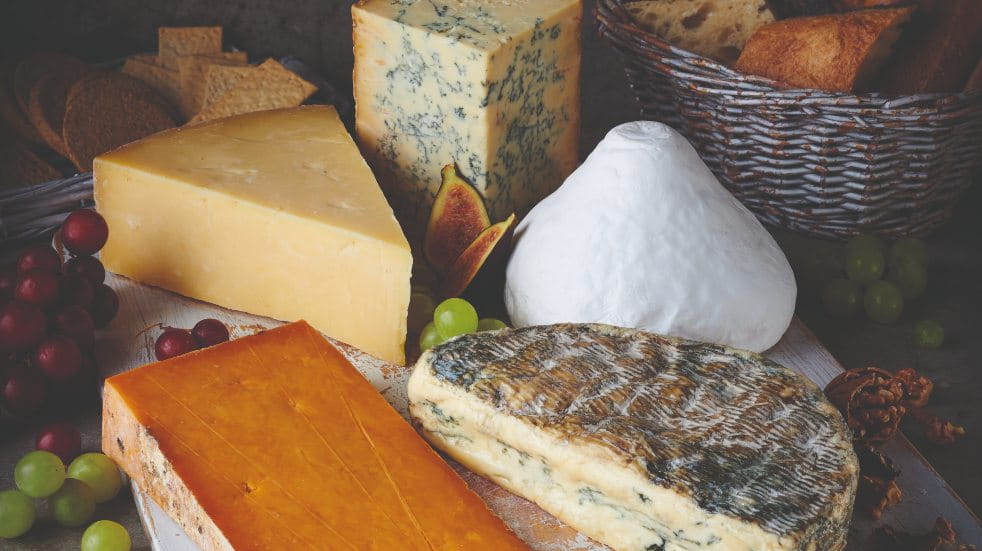 The definitive collection of decadent festive cheeses, this selection of blues, territorials and soft cheeses is a must for any fromage-fiend and is sure to last the duration of the festive period too!
---
Dark Salted Caramels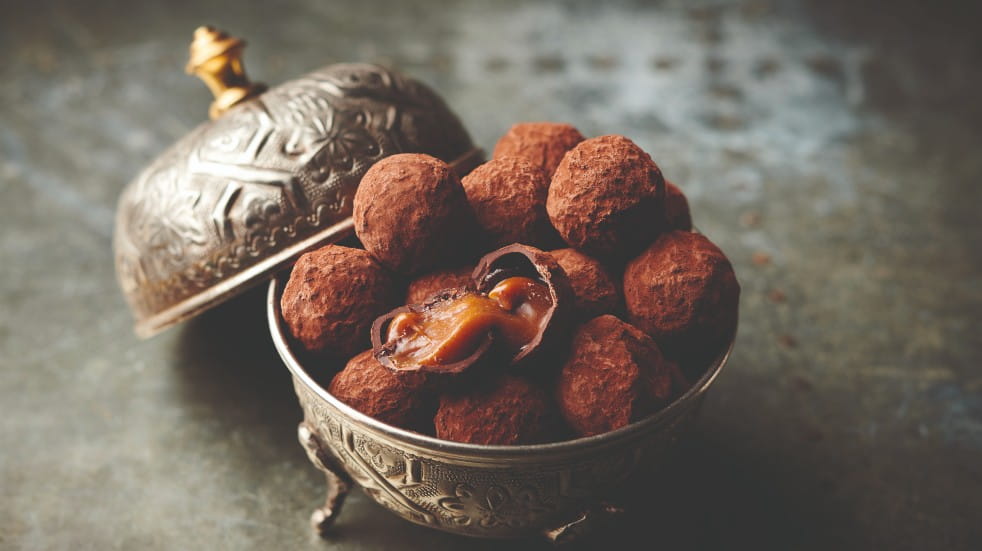 Decadent and rich, these delicious chocolate truffle shells, dusted with cocoa powder, house a delightful mixture of full cream caramel infused with sea salt flakes.
---
Very Special Christmas Puddings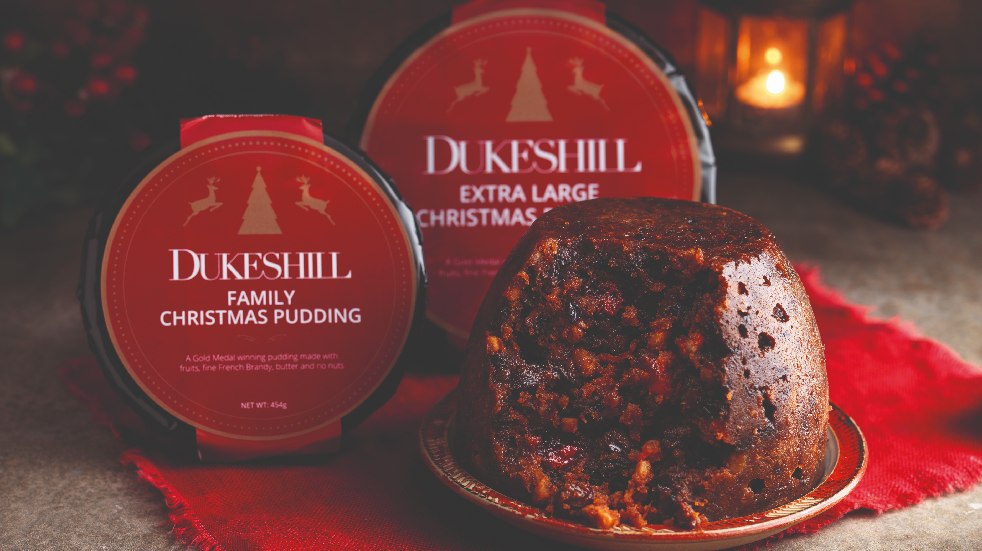 Made with free-range eggs, vine fruits and cherries, butter and only the finest French Brandy, this extra special Christmas pudding won gold at the Great Taste Awards and it's easy to see why.
---
Classic Mince Pies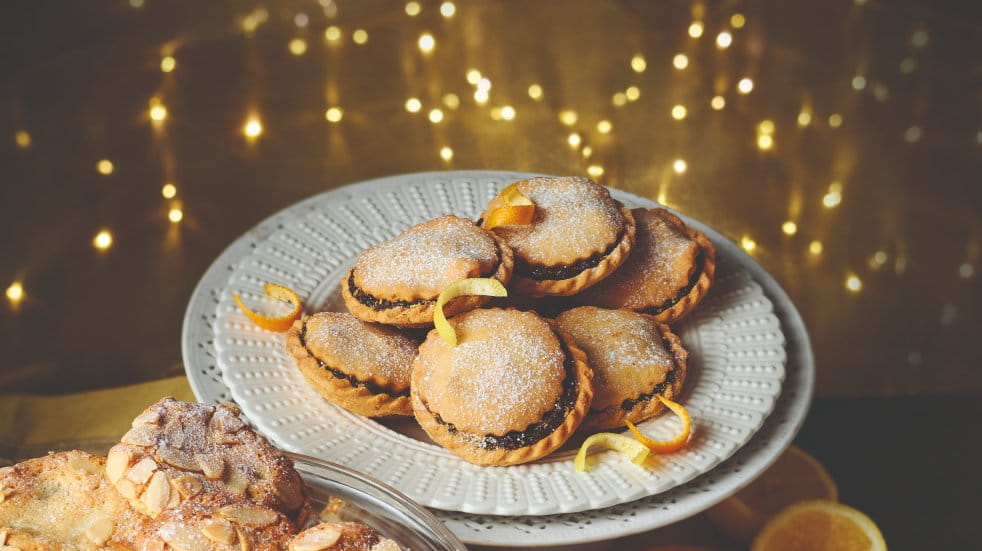 A Christmas classic, Dukeshill's old-fashioned mince pies take a well-loved festive treat to the next culinary level.
---
Free Range Duck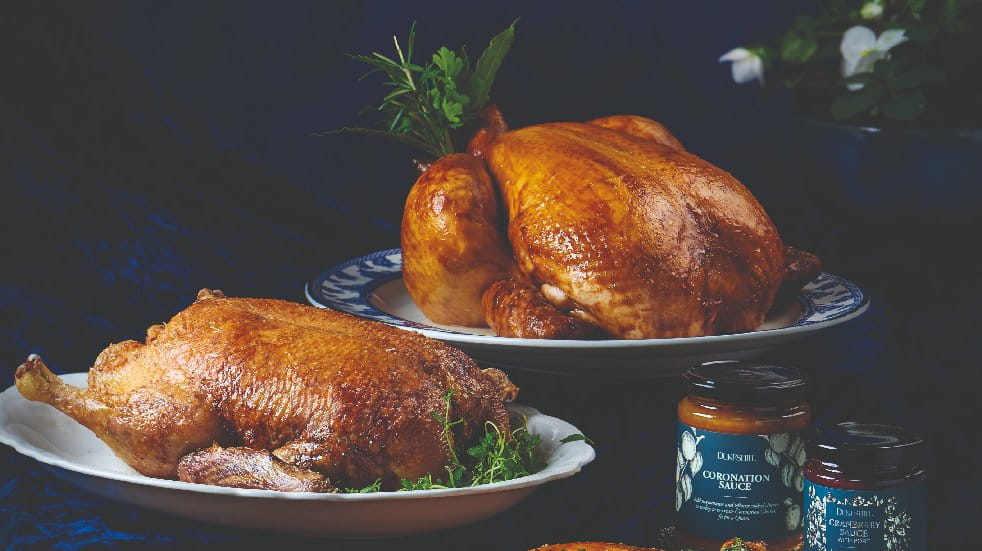 Reared free-range in Devon, Dukeshill's ducks are used by many Michelin starred chefs, so you know they will be reliably tasty. Try duck this year as a premium turkey alternative this year.
---
Beluga Caviar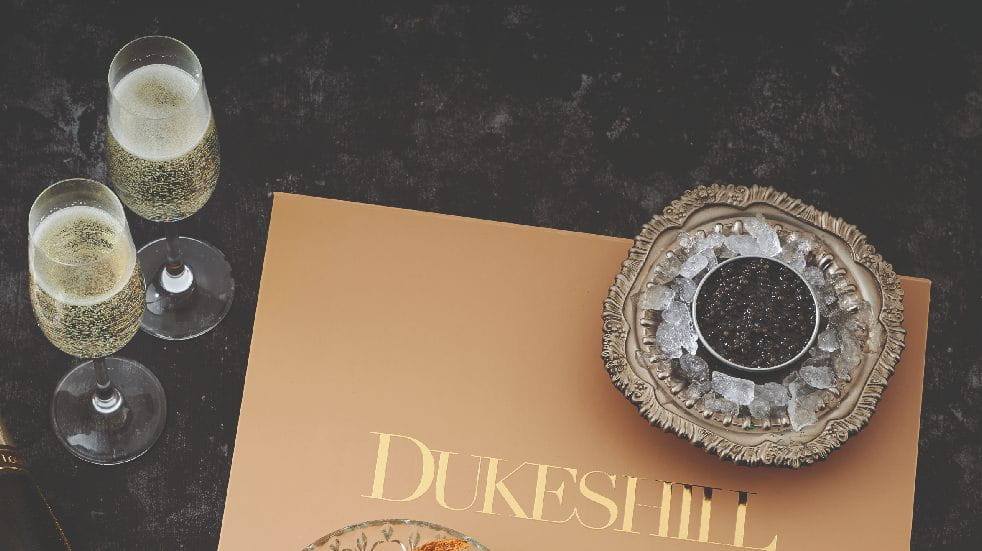 No doubt an acquired taste, there's still something very special about sampling some of the world's rarest caviar, sourced from sustainable farms in Italy.
---
A Very Special Christmas Cake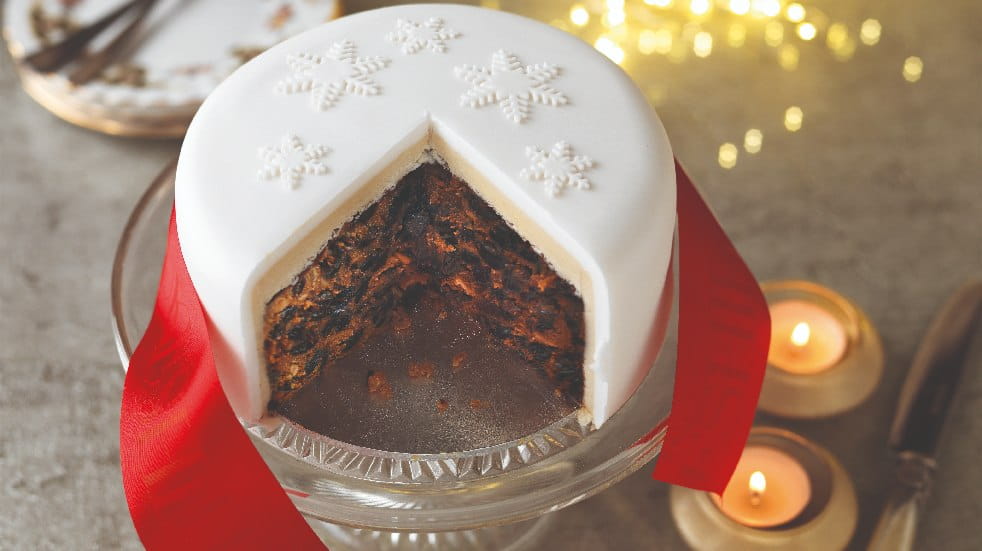 Hand finished with traditional marzipan and immaculate icing, this traditional Christmas cake contains brandy-soaked fruit and is decadent in all the right ways.
---
Luxury Stollen Bites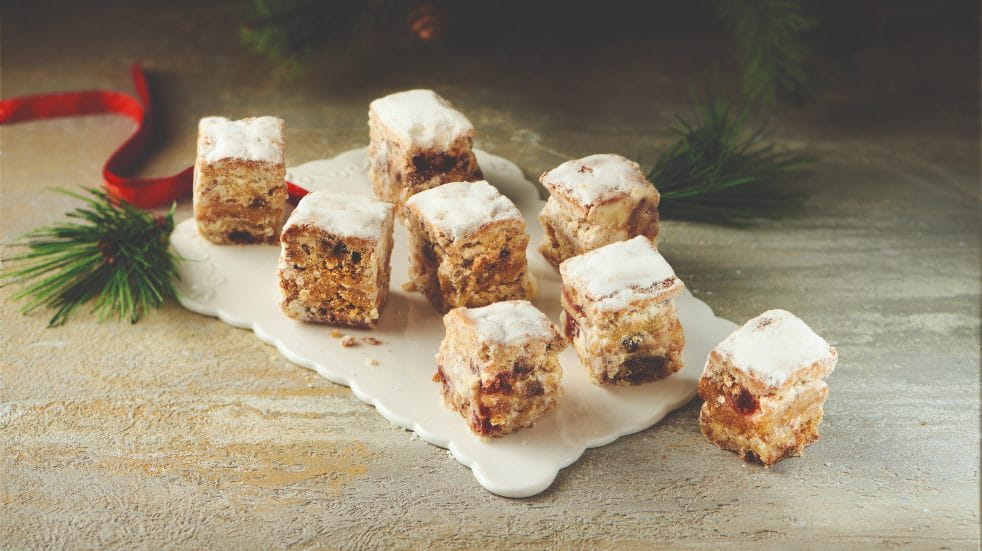 A type of rich, fruit-laden bread that has its origins in Dresden, if you haven't tried Stollen before, it'll likely become a household festive favourite in no time.
---
Do more with Boundless
To benefit from amazing Christmas offers, along with dozens of other deals on holidays, motoring services, experiences, shopping and more, join Boundless today. To find out how, visit our dedicated membership page.