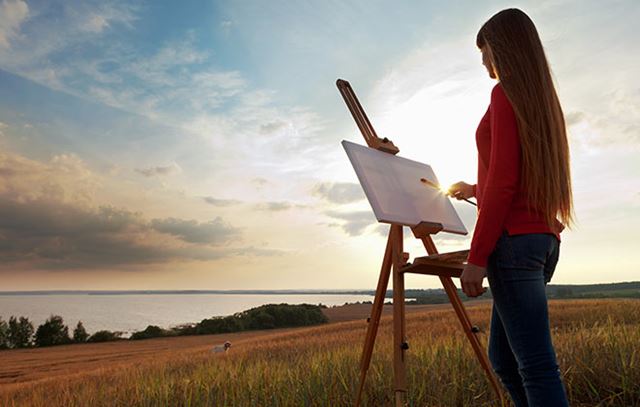 Learning breaks, or holidays where people go to 'do' rather than simply 'be', are growing in popularity. Boundless rounds up 20 of the best, from the home grown to the far flung
As workplaces and lifestyles become ever-more sedentary, an increasing number of holiday companies are encouraging travellers to use their brains and bodies while on holiday, rather than just lying on a beach sipping
sangria
. In our increasingly time-poor society, the option to combine a holiday with an activity seems like a good idea, particularly when you consider the old adage 'use it or lose it'.
Learning breaks – holidays which combine exploring a new location with learning new skills – are the smart choice for people who love to travel but are keen to flex the grey matter while they are away from their desks.
Research has shown that the number of older people seeking adventure or active holidays is growing. The number of Britons planning a fitness holiday has doubled over the past year alone, according to Travelex, who carried out the research.
Separate research from Health and Fitness Travel, meanwhile, shows that staying active while on vacation is now important for 82 per cent of people.
Health and Fitness Travel co-founder Paul Joseph said: 'With fitness retreats on the increase – from learning to trapeze in St Lucia, beach bootcamp training in Ibiza, Nordic walking in the Alps and aerial yoga in Asia – people are now looking to utilise their precious holiday time.'
Association of Independent Tour Operators (AITO) spokesman Ian Bradley said: 'People want to be more active on holiday, rather than just relaxing on the beach or doing a city break. They want to feel like they are learning a new skill or seeing wonderful places around the world.'
The obvious choices of learning how to cook, paint or learn a language have been joined by a plethora of more niche skills, such as free diving and beekeeping – even learning how to be a Ghengis Khan-style warrior in Mongolia (yes, really).
Boundless looks at some of the best learning breaks on offer, from a weekend of baking bread in Devon and walking and talking in Spain, to once-in-a-lifetime experiences further afield.
---
UK
Photo-Me
What: Learn how to take photographs, or refresh your landscape and panoramic photography skills.
Where: Kerry, south-west Ireland.
The Pitch: 'Expert tuition, non-stop photography fun, hearty food and evening drinks at cosy country pubs. County Kerry offers stunning vistas at every turn: from the picturesque inland lakes of Killarney National Park to the extreme coastal areas of the Dingle Peninsula, where rolling hills rise up to form awe-inspiring mountainous peaks. So you will be certain to leave with some professional-looking images. Join an intimate group of between eight – 12 like-minded guys and girls who enjoy being creative, learning new things, eating, drinking and generally letting their hair down.'
Cost: £449, not including travel.
Find out more
---
Sew Fabulous
What: Learn how to use embroidery to create beautiful textile pieces. Suitable for beginners, textile artists wanting to break out of their comfort zone, or artists working in another media who want to explore.
Where: Ullapool, Ross-shire, Scottish Highlands.
The Pitch: 'Translate the colours, patterns and textures of the natural world into miniature textile works of art, using a range of techniques. Textile artist Jan Kilpatrick will teach students how to take blank cloth through a number of processes – dyeing, printing, collage, stitching – each one contributing depth and patina to the finished work.'
Cost: £300 for four days, not including accommodation or travel.
Find out more
---
Bee Natural
What: Explore the traditional pursuit of beekeeping.
Where: Troed y Rhiw is a 23-acre working organic farm near Merthyr Tydfil that offers both weekend taster courses in beekeeping and a basic fundamentals course over a week in association with New Quay Honey Farm. Accommodation is in restored 17th-century stone dairies on the farm in the Ceredigion countryside, with its stunning beaches, wildlife and walking.
The Pitch: 'Keeping bees on a farm can be a vital way of supporting the biodiversity that bees foster. The course focuses on beekeeping the natural way and will cover the colony and how it works; the hive and beekeeping 'year'; swarming, and how to negotiate problems with your bees. Participants will also have ample opportunity for hands-on involvement.'
Cost: £150. Bee suits and equipment are provided, along with a vegetarian lunch and refreshments based on farm produce.
Find out more
---
Get Your Whites On
What: Learn to play tennis or improve your game.
Where: An English country spa in Grayshott, Surrey.
The Pitch: 'This two-night tennis getaway at an award-winning spa includes two hour-long private coaching sessions with Grayshott's own tennis pro.'
Cost: From £559. Includes two lessons, use of indoor and outdoor tennis courts, complimentary exercise classes and a massage.
Find out more
---
Take to the Water
What: Learn to swim faster/better/stronger with Brighton-based company Swimtrek.
Where: Locations around the world, as well as a number of UK-based open-water swims.
The Pitch: 'Come 'lake bagging' with us as we swim across and along the length of eight of the biggest lakes in the Lake District. This trip is a great way to see the entire Lake District from within the lakes themselves. Swimtrek also offers a variety of classic swims around the world, including a week-long island-hopping trip around the Sporades in Greece and shorter breaks in Mallorca and Slovenia.'
Cost: £690 includes fully guided tour, coaching technique session, accommodation with breakfasts and lunches on days two – five.
Find out more
---
Watch Paint Dry
What: Learn to paint landscapes in watercolours.
Where: Glenthorne and Easedale Valley, The Lake District.
The Pitch: 'Lakeland Art Courses with artist Jane Ward are designed for you to experience the Lake District through the eyes of a painter. All levels of ability are catered for, from total beginners through to intermediates, in small friendly groups. You'll be painting in beautiful locations and staying in Glenthorne Victorian Country House on this leisure art holiday, a real getaway from busy life.'
Cost: From £395 for four days, including meals and accommodation.
Find out more
---
Rise and Shine
What: Learn how to bake bread. Award-winning baker David Jones guides participants through the baking process, making a wide range of loaves including 'overnight white', which is long-fermented for great flavour, multi-seeded brown, bagels, baguettes and Danish pastries.
Where: Manna from Devon Cooking School, Kingswear, Devon.
The Pitch: 'This class is perfect for anyone who wants to explore the world of artisan bread. During the class our focus will be on how to get the best flavour, texture, shape and rise from every bread we make. We'll bake using traditional techniques without improvers or artificial additives to make breads that are both delicious and nutritious.'
Cost: £250, including lunch on both days.
Find out more
---
Foodie Workshop
What: Try a three-day artisan food course, including learning the art of traditional cheese-making with artisan cheese maker Lynn Beard of Cothi Valley Produce, and farmhouse home-curing with pork producers Nant Du Pork at Cwmcrwth Farm.
Where: Carmarthenshire, Wales.
The Pitch: 'Cheese workshop with cheeses to take home, plus Pork Curing Workshop with pancetta and bacon to take home. Carmarthenshire is traditionally a farming county and good food is in its heritage. After the day's activities, relax and enjoy your evening at an award-winning restaurant savouring local produce.'
Cost: £325 per person, includes three nights accommodation, lunch on two days and continental breakfast on three mornings. Minimum two people.
Find out more
---
Love thy neigh-bour
What: Learn the ancient art of horse whispering.
Where: Old Shaw Farm, Herefordshire.
The Pitch: 'Reach another level with horses; unlock your potential with gentle horsemanship. Learn to listen to horses. Whether you have a lifetime of experience or are starting out on your horsemanship journey, these courses will help you. No horse? John has a wide variety of horses at Old Shawls Farm who are all great teachers.'
Cost: From £150.
Find out more
---
Clowning Around
What: Learn the old art of clowning in the beautiful Emerson college, centre of biodynamic horticulture and natural ecology.
Where: Forest Row, Sussex, and other locations around the UK and globally.
The Pitch: 'We stay true to the spirit of clowning when we flow with the creative process of each person... We free actors to find their inner clown, unique and grounded in their relationship to the audience. By focusing on the individual we go straight to the heart of clowning, which is the search for authenticity both in the social or personal dimensions of our lives.'
Cost: From £345 for four days, tuition only.
Find out more
---
Thank You for the Music
What: Channel your inner ukulele player and get strumming.
Where: Newfield Hall, a grand stately home in the Yorkshire Dales, or The Peveril of the Peak in Dovedale.
The Pitch: 'The ukulele is cheap, portable, easy to learn, makes an attractive accessory to evening dress and blazes cheerfully on an open fire. For complete beginners we'll tackle tuning, chord shapes and strumming patterns. HF Holidays also offers a weekend of workshops, group strum-along sessions and concerts, where workshops will focus on styles and techniques, such as fingerpicking, jazz, classical, blues, even George Formby style.'
Cost: From £324 for three days, including full board and accommodation.
Find out more
---
Dance Like Nobody's Watching
What: Learn to dance the tango.
Where: Days Hotel, Bournemouth.
The Pitch: 'Learn, develop and enjoy the fascinating Argentine tango on a short dance break with your very experienced hosts. They will usually host two levels of workshop to suit the more experienced who want to improve and beginners who are just starting out.'
Cost: From £158 for two nights, includes hotel accommodation, breakfast and dinner.
Find out more
---
The Write Way
What: Learn the art of writing comedy and drama for TV.
Where: A restored watermill in northern Tuscany, Italy.
The Pitch: 'Laurence Marks (Birds of a Feather, Shine on Harvey Moon, The New Statesman and Goodnight Sweetheart) will show you how to write scripts that really get noticed. He'll lead you slowly through what makes classic television comedy, using one-to-one tutorials, team-writing sessions, and studying classic films and TV series. With pretty riverside gardens and sun-drenched terraces, this is the perfect place to write.'
Cost: From £1236, excluding flights but including meals, transfers and local travel.
Find out more
---
Go Greek
What: A philosophy-themed holiday
Where: The Greek island of Lesvos.
The Pitch: 'Socrates said the examined life is not worth living. Come and discover the philosopher inside you with a truly alternative Greek island holiday examining age-old life questions. Walk and swim on the same beaches that Plato, Sappho, Aristotle and Theophrastos did, 2500 years ago. A joy for the mind and the soul.'
Cost: £630, includes village accommodation, meals and two hours of philosophy teachings.
Find out more
---
Use Your Voice
What: Learn to sing in a choir
Where: Various UK locations, Scotland, Northern and Southern Ireland, the Greek island of Kos and others.
The Pitch: 'We do not believe in a difference between audience and performers: we are one and the same thing. We run choirs, singing days and weekends, and holidays for singers in the UK and abroad. Each day there will be a morning singing workshop, learning local songs, the afternoons are free, and in the evening a shorter workshop, then a large meal followed by a group activity.'
Cost: From £150 for short breaks, including meals and accommodation.
Find out more
---
Sail Through It
What: Learn to sail in the Greek islands.
Where: Choose from the Ionian, Saronic or Sporades islands.
The Pitch: 'Our laid-back approach to flotilla sailing provides the ideal first step to sailing a yacht, as well as the perfect way to introduce friends and family. The majority of sailors return the following year with friends they have made on their previous holiday. We cater for people with a mixture of experience, from those who have sailed around the world to those just starting out. As part of a flotilla, choose from easy one-week routes perfect for beginners to slightly longer, more active routes for keener sailors.'
Cost: Two weeks for under £600. Prices include flights, transfers, diesel, linens and the guidance of the flotilla lead crew.
Find out more
---
Get Fighting Fit
What: Learn how to live the life of a Mongol Warrior under Genghis Khan.
Where: Mongolia.
The Pitch: 'Find out what made this the greatest military empire in the world. Learn riding techniques, how to shoot with a bow and arrow, battle tactics and more. Stay in a felt ger (a Mongolian tent) and wear full warrior costume. One of Mongolia's most unusual adventures.'
Cost: £2350 for nine days (excluding international flights).
Find out more
---
Yo Lo Comprendo
What: Learn to speak Spanish.
Where: At the Camino de Santiago, Spain, one of the most famous, and well-walked, pilgrim routes in the world.
The Pitch: 'Learn Spanish in the mornings in the local school and walk some of the classic sections of the Camino in the afternoons. This course is aimed at basic learners who may have no or little Spanish and wish to improve. Great views of the Picos de Europa mountains, with occasional rests in fantastic places to try the traditional local cider and cheese.'
Cost: From £580 (there is also a 'low cost' version which costs approx £280).
Find out more
---
Latin Moves
What: Learn to dance in Cuba
Where: Santiago de Cuba.
The Pitch: 'Join us in the undisputed home of traditional Cuban music for a heady cocktail of dance classes with one of Cuba's most famous national dance and music companies, Ballet Folklórico Cutumba. Every person on the holiday has their own professional Cuban dance partner to help them learn authentic Cuban-style dancing. Caledonia Worldwide, an Edinburgh-based tour operator, has been organising Cuban dance holidays and Cuban music holidays, tailor-made tours and special interest travel for more than 15 years. They also organise language-learning holidays in Cuba and other countries worldwide.'
Cost: £1295 for two weeks. Accommodation is in selected home-stays and includes meals, a chance to practise your Spanish.
Call 0131 621 7721 or Find out more
---
Swing Out Sister
What: Learn to play golf.
Where: Locations include Cyprus, Spain, Mexico, Mauritius, Barbados and Thailand.
The Pitch: 'Want to improve your golf game in stunning natural surroundings? Hone your skills with guidance from friendly and knowledgeable coaches with varying combinations of group and private lessons in idyllic destinations like the Mediterranean, Asia and the Caribbean. Take part in one-to-one lessons with trained professionals.'
Cost: From £700 including meals and accommodation.
Find out more