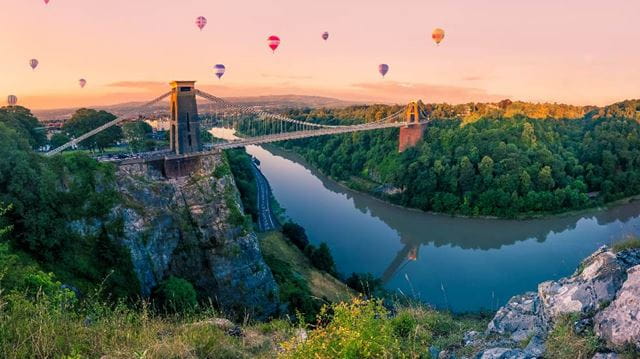 Providing both fascinating history and an even more exciting present, there's more than enough reason to make Bristol the next stop on your tour of the most interesting places in the UK.
However, with so much to see, it can be difficult to know where to start when exploring Bristol. That's why we've compiled a list of the most thought-provoking, interesting, and (most importantly) free sights to visit when wandering about the city's streets.
---
1. A dazzling mirror maze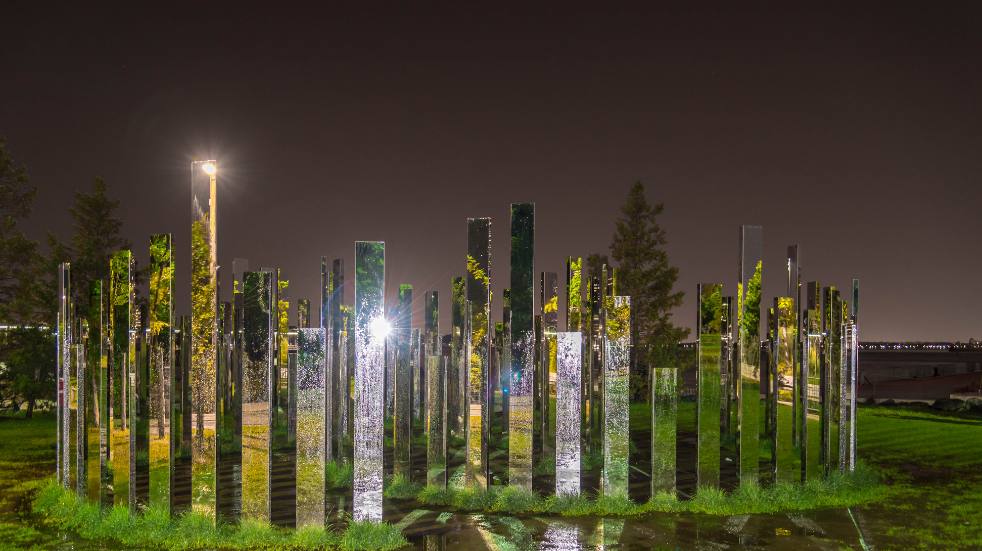 Located at the Green Flag Awarded Royal Fort Garden at Bristol University, is the mirror maze artwork 'Follow Me'. Designed by award-winning Danish artist Jeppe Hein, the intriguing piece was installed in 2009 and is well worth exploring.
---
2. A gilded doorway to the city's oldest society
Originally constructed in 1710, this ornate, domed doorway on Tailor's Street marks the entrance to the Guild of Merchant Taylors, founded in 1399. Bedecked with an impressive coat of arms, this ancient doorway features two camels either side of a shield depicting a lion (representing England) over two purple ermine cloaks (symbolising the skill of tailoring).
---
3. A restored tobacco factory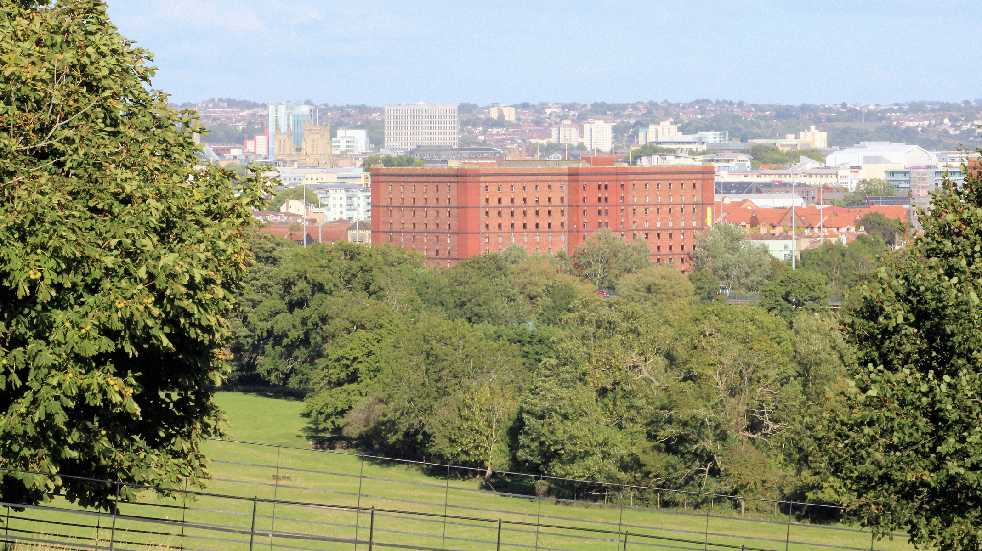 While no longer an industrial powerhouse, the Tobacco Factory in Southville today produces some fascinating creative delights that are much less likely to harm your health! Restored in 1994, the factory now features a vibrant cafe bar, theatre, the offices of various creative organisations and a performing arts school. Top tip: visit on Sunday to enjoy the venue's vibrant market of local traders.
---
4. Unparalleled views of the city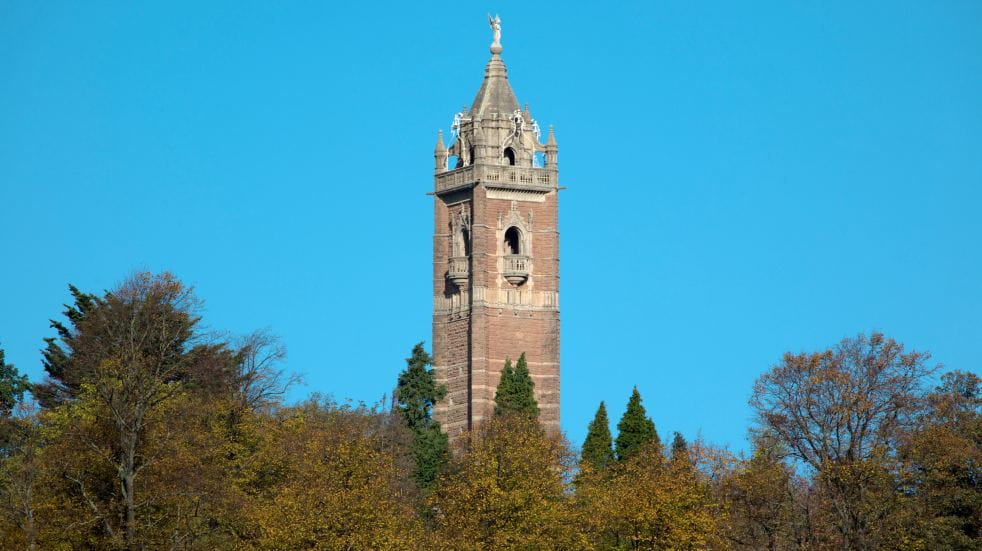 For arguably the best panoramic view of Bristol's city centre, look no further than Cabot Tower, located at the top of Brandon Hill Park. Built in 1898 to commemorate the 400th anniversary of John Cabot's voyage from Bristol to Canada, this neo Gothic construction is an attraction in its own right and worth the climb to the top.
---
5. A bronze phoenix
Diagonally opposite the historic landmark, St Mary Redcliffe Church stands an unusual monument that would be easy to miss. Sitting atop a pyramid is a monumental bronze phoenix rising from the flames. Completed in 1985, this curious piece of public art celebrates the four elements, with reliefs of the female form representing earth, wind, fire and air on each of the pyramid's four sides.
---
6. An urban goat population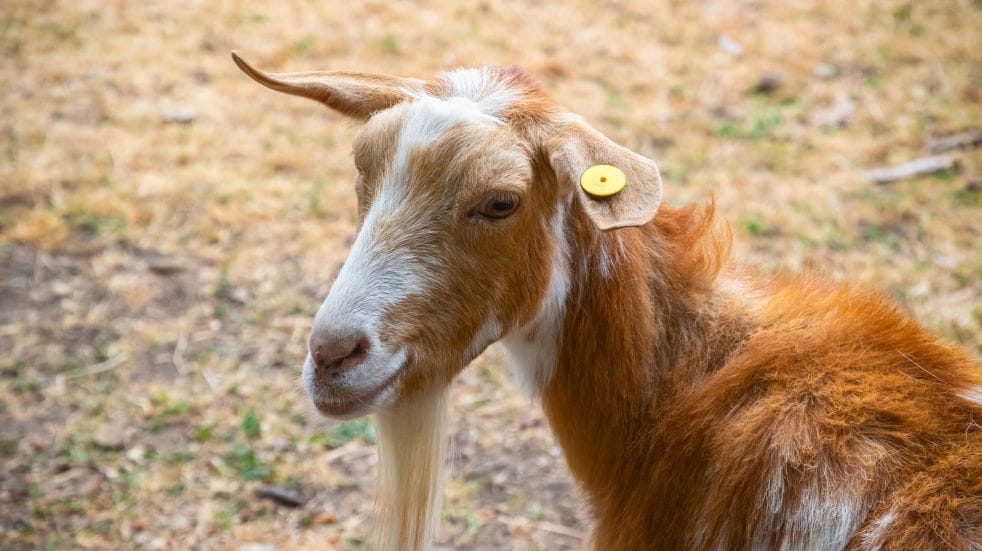 There are few major metropolitan areas where you might expect to see a goat roaming free, but Bristol is one such place. Thanks to Street Goat, (a community-run project working to manage vegetation in an eco-friendly way) you can now spot these friendly creatures in areas all around the city, including Purdown, Goblin Combe and Bridge Farm.
---
7. A charming Victorian arcade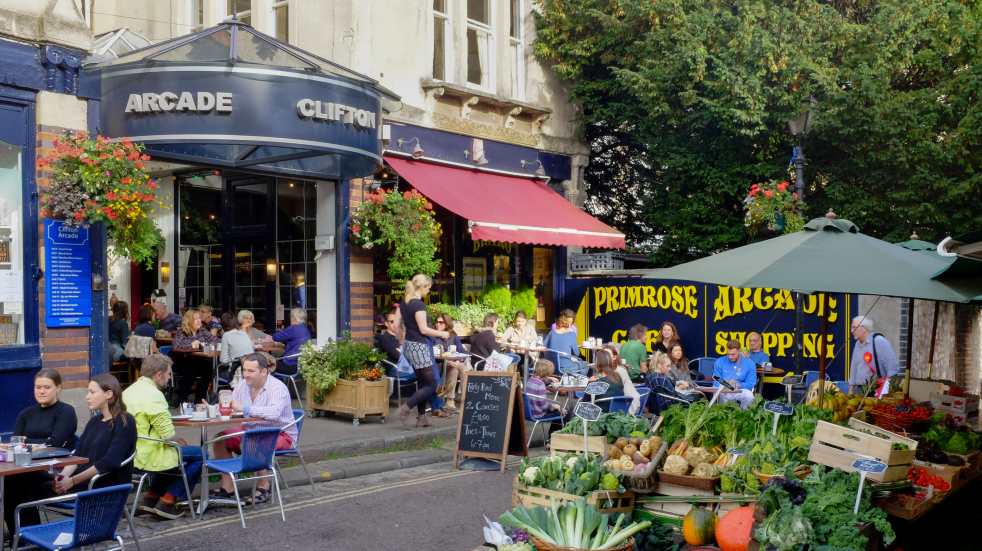 This delightful covered walkway is located in the heart of Clifton and houses a community of small independent shops. Providing a whole host of tempting goods including wedding decorations, plants, gifts, clothes and much more, the arcade is one of the historic highlights of the village and is surrounded by some of the area's best cafes and bars too.
---
8. An ancient windmill and observatory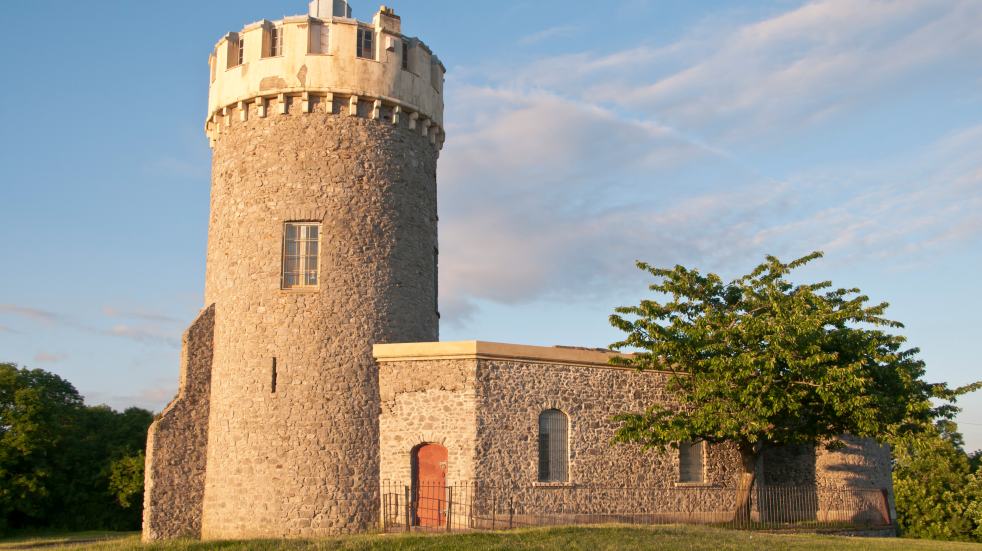 Located 338 feet above the river Avon is the Bristol Camera Obscura. Created by artist William West in the shell of a disused windmill, the camera obscura, (literally meaning "darkened room") is a unique trick of light where an inverted image of the outside world is projected onto a wall through a pinprick-sized hole and lens. A unique way to enjoy one of Bristol's most famous views, this unusual visual effect remains as impressive today as it was when it was first installed in 1828.
---
9. England's steepest street
Situated on a 22-degree hill, the impressive incline on Vale Street in Totterdown is so steep that cars must park perpendicular to the road. This upward climb is not for the faint of heart.
---
10. A huge collection of taxidermy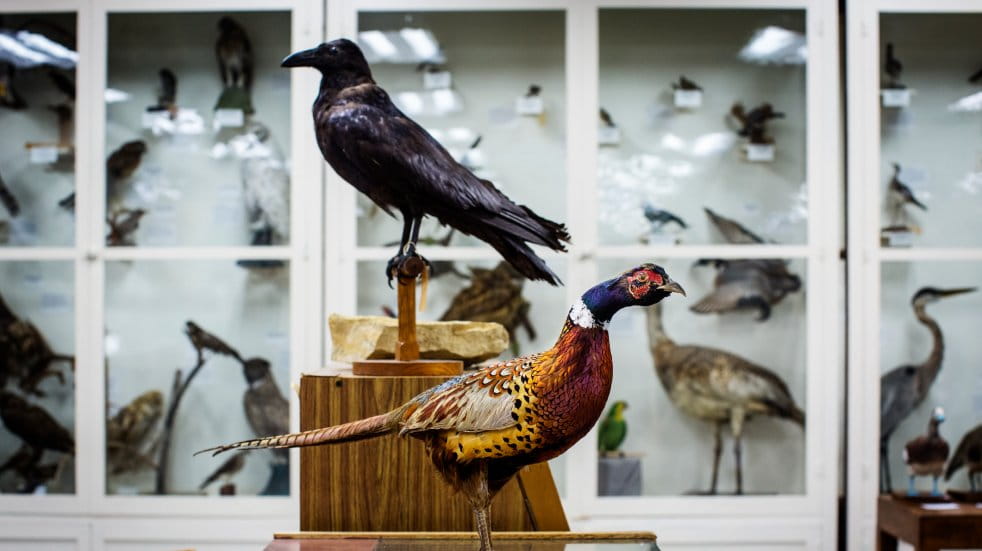 Visitors will undoubtedly be in awe of the magnificent taxidermy specimens on display on The Bristol Museum's first floor, which is entirely devoted to natural history. Aye-ayes from Madagascar, the extinct Tasmanian thylacine, and a fearsome Bengal tiger shot by King George IV on a hunting excursion to Nepal are among the collection's spectacular and sometimes unsettling specimens.
---
11. A handsome Georgian square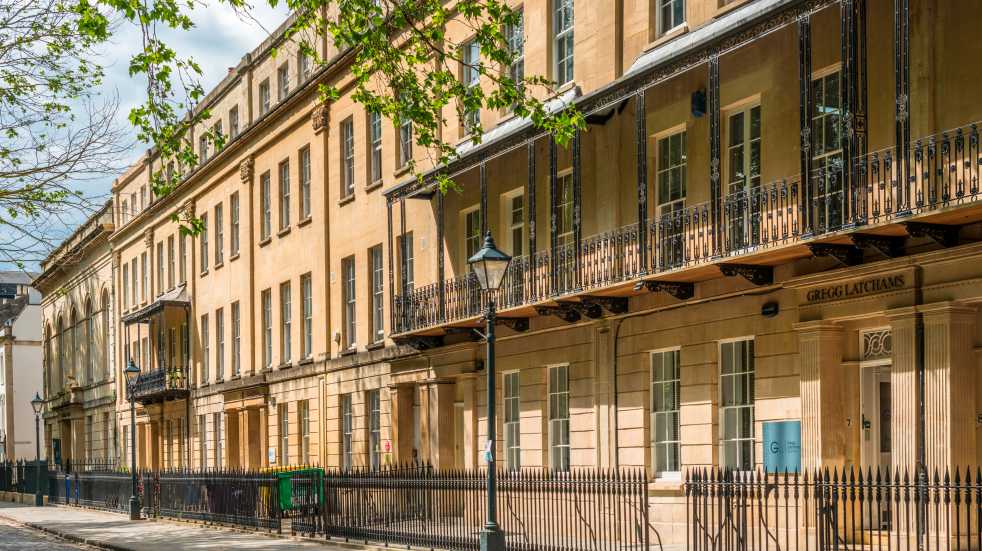 It's hard to believe that this magnificent Georgian square was once bisected by a dual carriageway. Fortunately, after a successful effort to restore Queen Square to its original form in 1999, the area is now a wonderful open space in the heart of the city. Named following a visit from Queen Anne in 1702, the square plays host to a variety of outdoor concerts and events.
---
12. The leaning tower of Bristol
Bristol's very own leaning tower can be found at Temple Church in Redcliffe. Supposedly angled after having been constructed atop bags of wool, (though in fact the subsidence is due to its soft clay foundations) this late medieval building is named for its association with a 12th century temple built on the same site by the fabled Knights Templar.
---
13. A cross-harbour ferry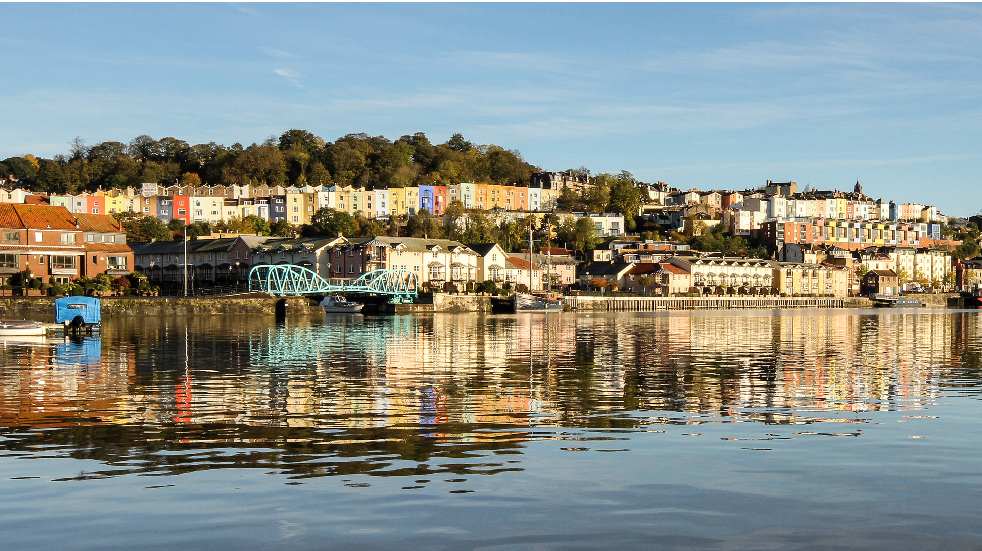 Though not technically free (the trip will cost you £1.20) the cross-harbour ferry is by far the cheapest way to catch a glimpse of Bristol's harbour from the water. Operating between Hanover Quay and the SS Great Britain, the Mary Brunel skims this short journey across the water throughout the day, seven days a week.
---
14. The (in)famous Edward Colston statue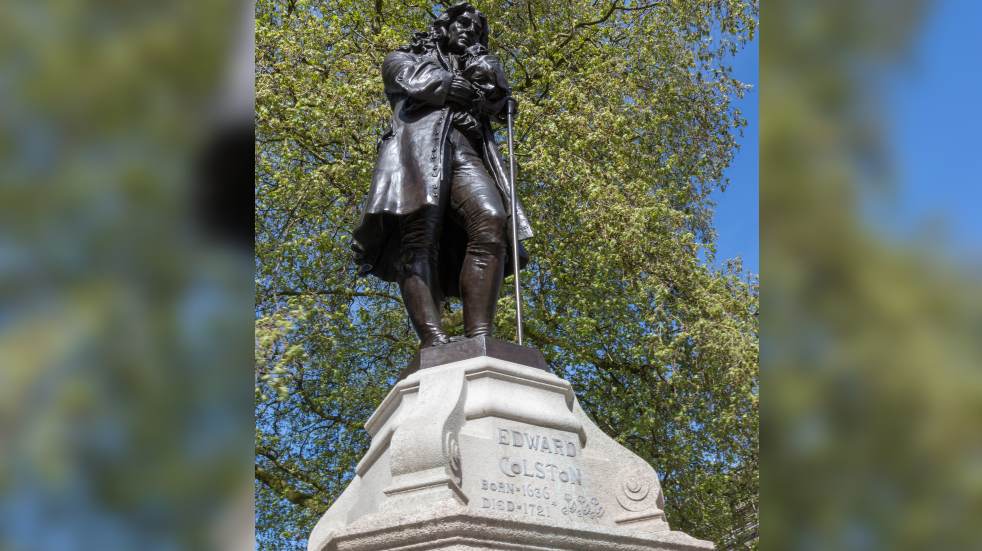 The controversial statue of prominent slave trader Edward Colston made headlines around the world during 2020's Black Lives Matter protests, having been pulled down and thrown into the harbour by protestors. Today the statue can be viewed by appointment at Bristol's L Shed where it's preserved with the graffiti and damage from the protest untouched.
---
15. A hanging lover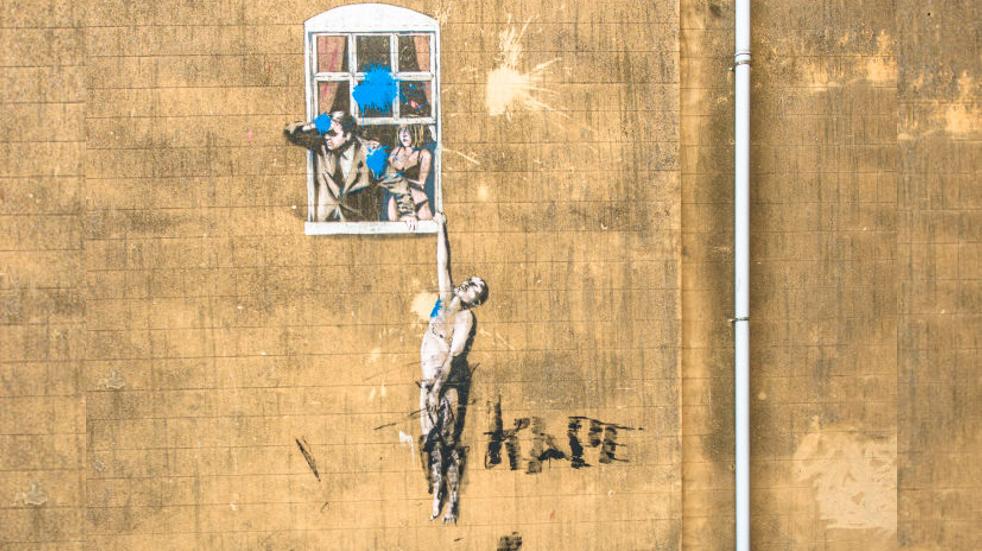 Round a corner on Park Street and you'll spot a painting of a nude man dangling from a window hiding from a suit-wearing man and his lingerie-clad partner; not the kind of artwork you'd expect to see on the exterior of a sexual health clinic. Of course, this can only be the work of one of Bristol's most famous sons, Banksy. Painted by the anonymous street artist in 2006, the work subsequently became the first piece of legal street art in the United Kingdom.
---
16. A natural rock slide
It's often stated that you aren't a true Bristolian until you've slid the natural rock slide in Clifton, but that's not to say visitors can't enjoy this unique attraction too! Well worn after decades of delighted thrill seekers, you can find this well-known landmark just a short walk from the Clifton Observatory.
---
17. 850 acres of open space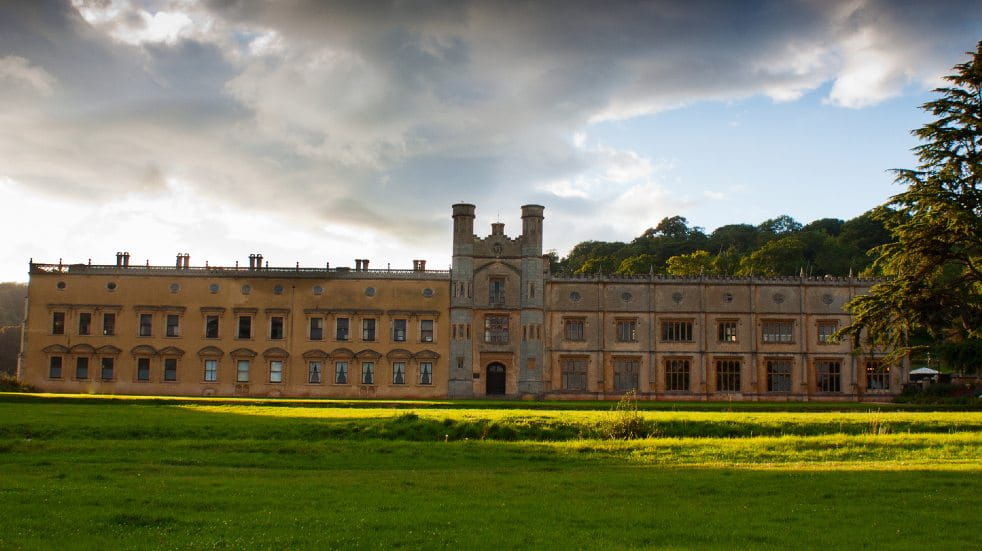 Only 10 minutes from the centre of Bristol, Ashton Court is a historic park boasting 850 acres of forests and grasslands designed by renowned landscape architect Humphry Repton. Discover the Estate's stunning ancient oak trees and watch deer graze in the park they've called home for over 600 years.
---
18. A piece of merchant history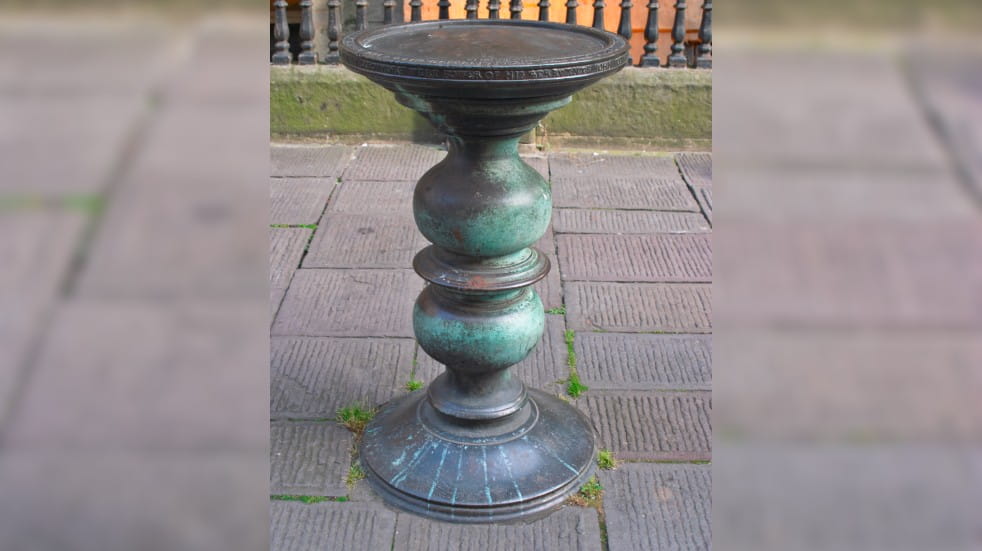 The Nails, four circular bronze pedestals, situated on Corn Street in front of the Corn Exchange building, were once used by traders to discuss, negotiate and show examples of the goods they were trying to sell. Once a deal was done, the money was paid by placing the money on the nail, giving rise to the term 'cash on the nail'.
---
19. A hidden underground network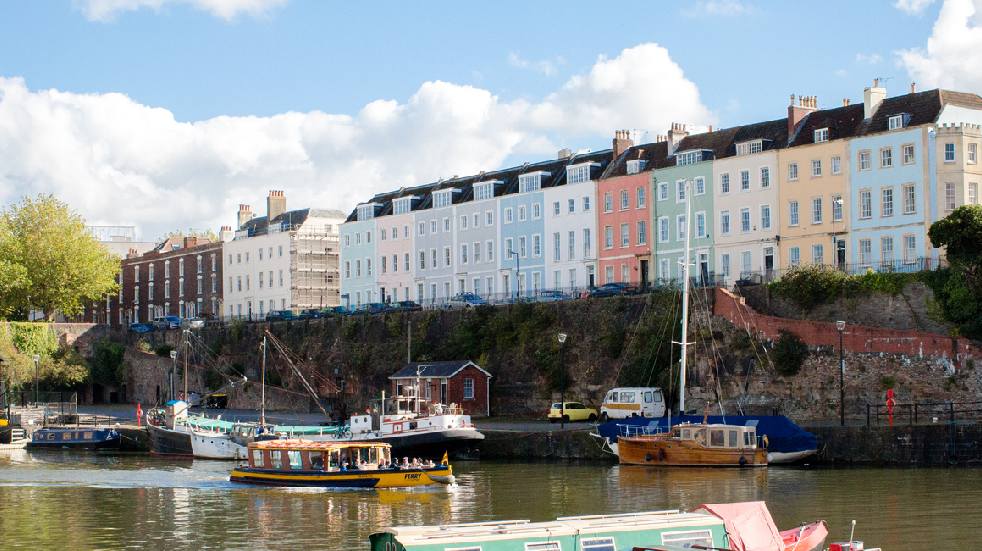 A warren of man-made tunnels covering over an acre of subterranean Bristol, the Redcliffe caves are the result of years of sandstone mining for the city's glassmaking and pottery industries. Over the years, the caves have been home to hermits, used for smuggling and have even served as a prison for soldiers captured during the Napoleonic Wars.
---
20. An internationally renowned modern art gallery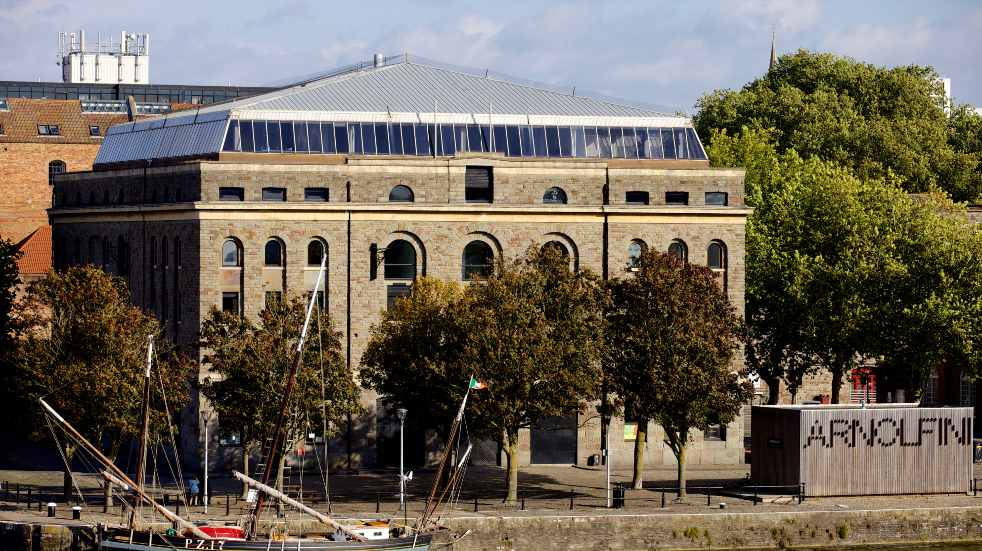 Occupying a Grade II-listed former tea warehouse positioned in a choice harbourside spot, is Arnolfini, a worldwide centre for modern art. Established in 1961, Arnolfini hosts exhibitions by some of the best modern artists from across the world as well as live performances, workshops and even its own independent bookshop.
---
21. A hidden Harry Potter-esque alleyway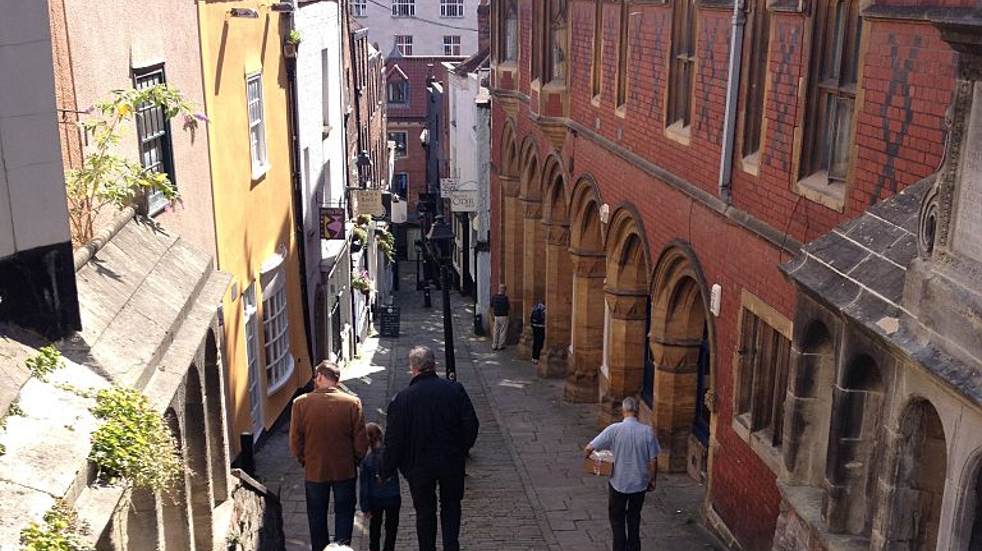 The seven alleys of the Christmas Steps art quarter in Bristol's old town evoke images of witches and wizards exploring the nooks and crannies of Diagon Alley. Comprising a wide variety of interesting shops, galleries, theatres, museums, bars, and restaurants, it's not just the pretty backdrop that draws visitors back time and time again.
---
22. A lost graveyard and hermit's house

This small green park might look to the untrained eye to be a typical piece of public land. But further inspection reveals that the area holds the remains of Bristol's once-thriving Quaker population. The Quaker graveyard was cleared in the 1950s to make way for a new road, and about 200 of the headstones were carefully stacked in the adjacent Hermit's cave; these can still be seen today through the gated cave entry.
---
23. An impossibly quaint hamlet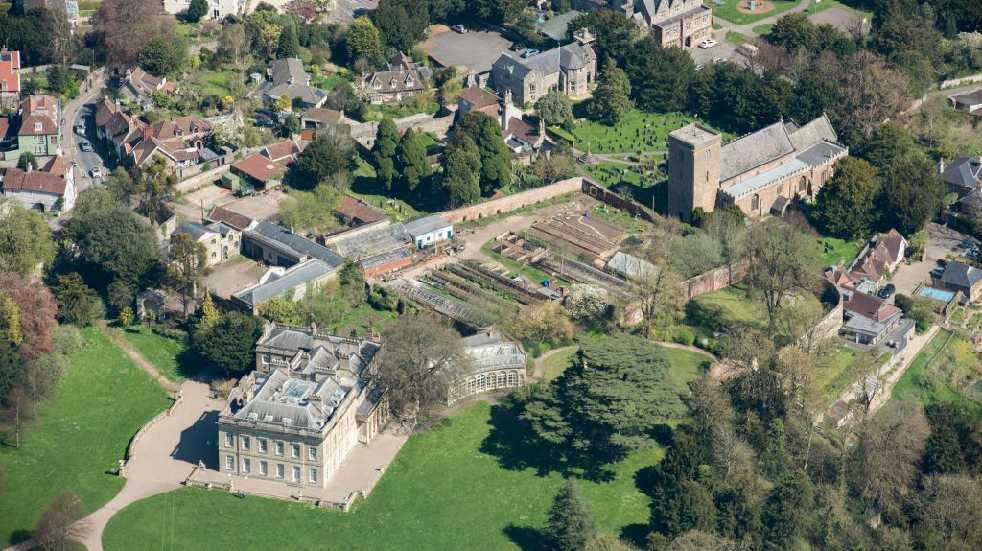 Owned and managed by the National Trust but still inhabited today, Blaise Hamlet is an incredibly picturesque community of nine unique cottages centred around a small public green. They were designed by John Nash (one of the UK's foremost Georgian and Regency architects) and constructed in the early 1800s for retired workers of John Harford, who owned nearby Blaise Castle House.
---
24. A waterside amphitheatre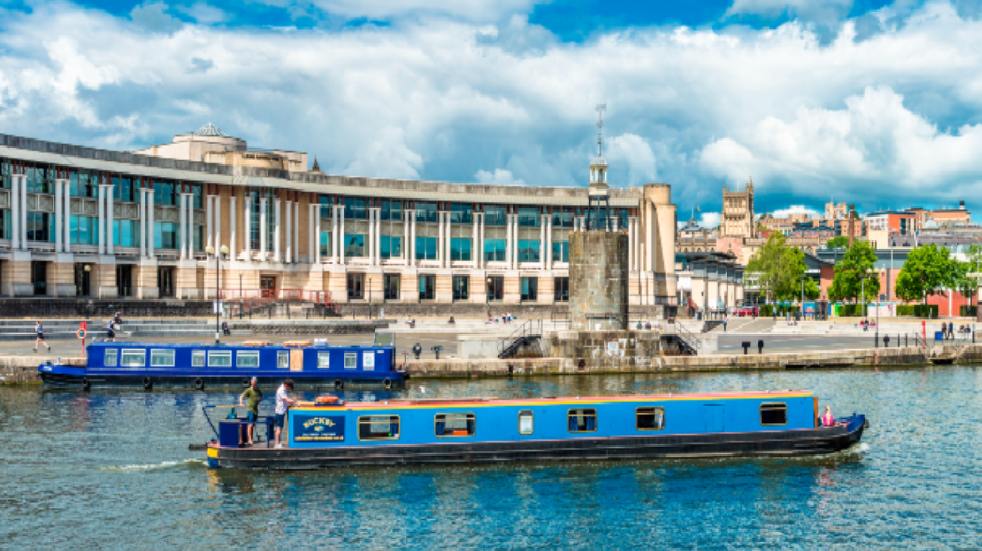 Built between 1988 and 1990 as part of the effort to regenerate Bristol's harbourside in the post-industrial era, the Bristol Amphitheatre and Waterfront Square is a venue unlike any other. Home to many of the city's biggest events and concerts, the area is well worth a visit for a show or festival, particularly during the sunny summer months.
---
25. A 17th-century food market
Bristol's St Nicholas Market, located in the centre of the old city, is a labyrinth of unusual vendors, street cuisine, and fascinating architecture. Open since 1743, the market plays host to Bristol's largest collection of independent shops and was named Britain's best large indoor market in 2016.
---
26. A Bristolian Vermeer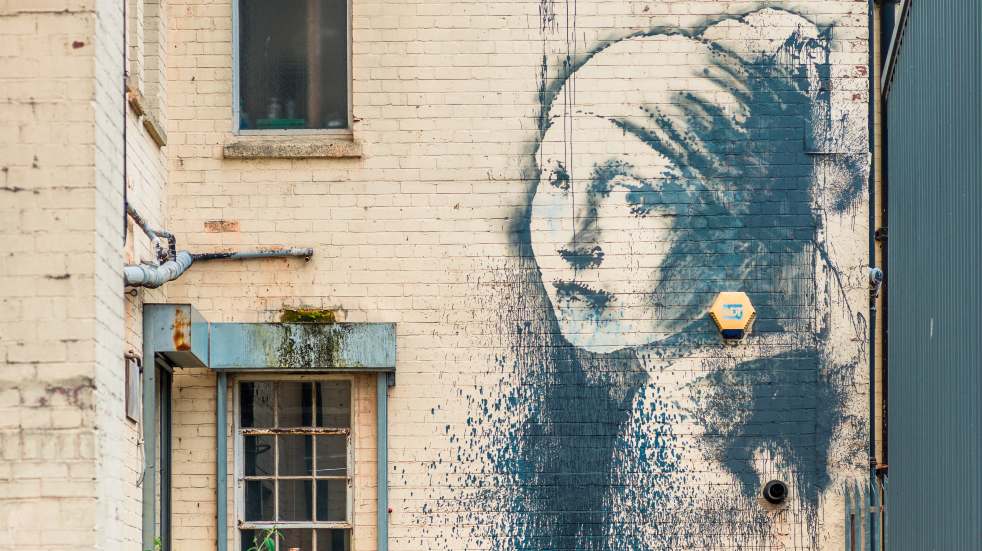 Another Banksy to tick off your list, 'The Girl with the Pierced Eardrum' first appeared on a building in Albion Docks in October 2014. A parody of Vermeer's most well-known painting, The Girl with a Pearl Earring, Banksy's version features an ADT security alarm in place of the famed piece of jewellery.
---
27. A statue of a little-known hero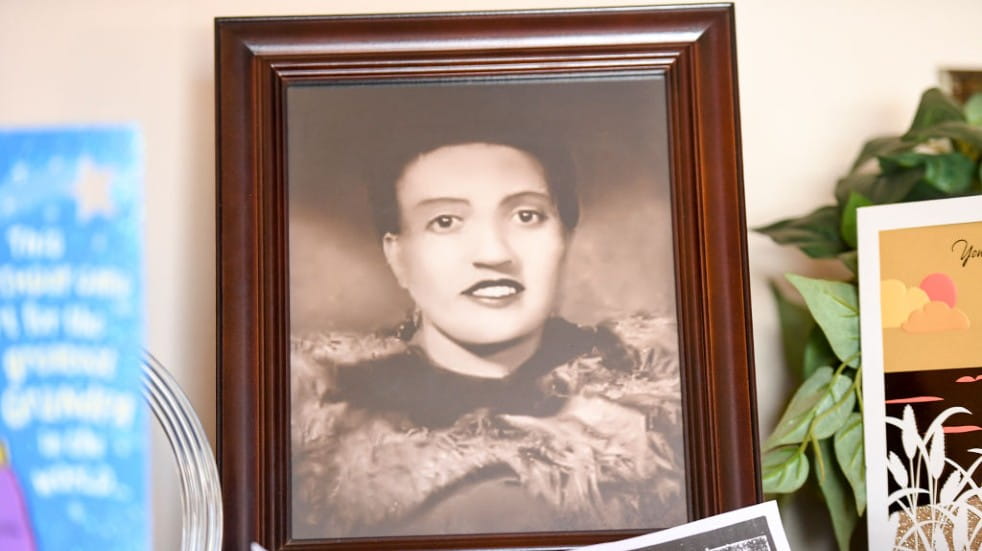 Little known but incredibly important to modern medicine, Henrietta Lacks died at the age of 31 in 1951 from cervical cancer at John Hopkins, the only hospital in the area that would treat black patients. Her cells were then used to create the first immortalised human cell line in history (without consent or compensation). Her posthumous contribution to modern medicine went largely unnoticed until recently, when efforts have been made to commemorate her life, including the installation of this statue at the University of Bristol.
---
28. The city's last tram lines

Bristol residents had the convenience of using trams to go about the city from 1875 to 1941, when a German bomb destroyed the network's main power supply lines, cutting off all electricity and effectively ending the service permanently. 75 years later, only one location in the city still has tram rails left, the somewhat unglamorous car park of Gloucester Road Medical Centre.
---
29. An art nouveau printworks
Sandwiched between two office blocks on Broad Street, is Everard's Printing Works. Built in 1900 by architect Henry Williams, this ornate façade is one the UK's finest examples of the Pre-Raphaelite architectural style. Originally built as a printing works for Edward Everard, today only the impressive frontage of this remarkable building remains.
---
30. The world's first great ocean liner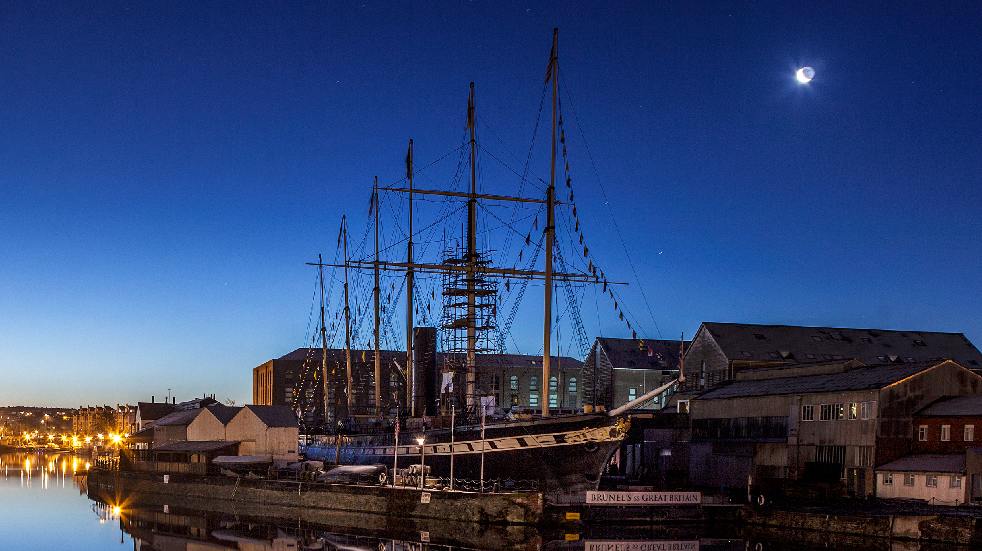 Arguably Bristol's most famous landmark, the SS Great Britain is a must-visit on any trip to the city. Launched in 1843, Great Britain was a ship of firsts, the largest ship to be built solely from iron at the time, and the first to employ a screw propeller instead of paddlewheels. Now fully restored to its former glory, the ship is frequently rated as one of the best attractions in the city; an essential stop on any visit.
---
31. A box-container wharf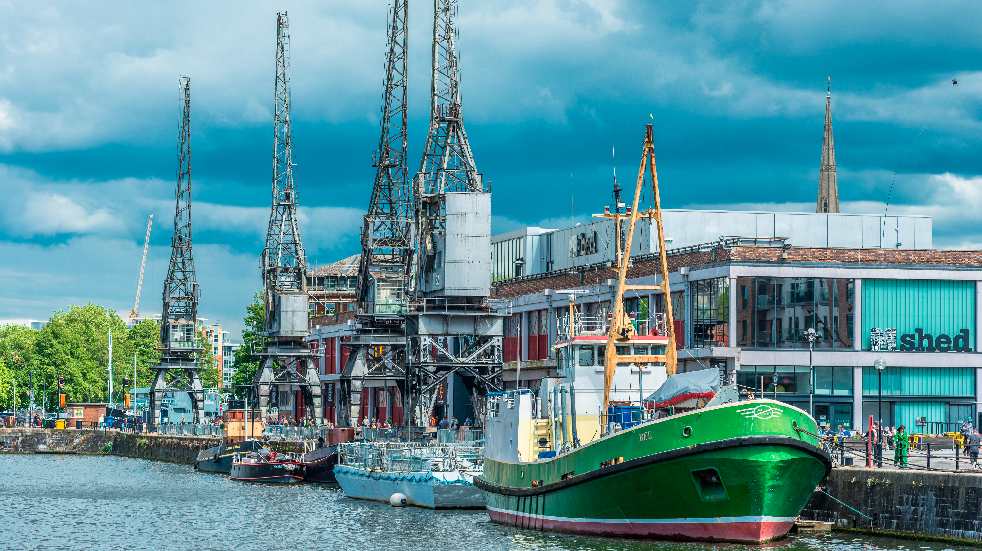 Occupying a set of recycled shipping containers, Wapping Wharf is a haven for foodies and shoppers alike. Comprising a quirky mix of independent bars, restaurants, cafes, shops and studios, there's more than enough here to keep you occupied for an afternoon, and its pretty, waterfront location is tough to match, too.
---
32. Bristol's own timezone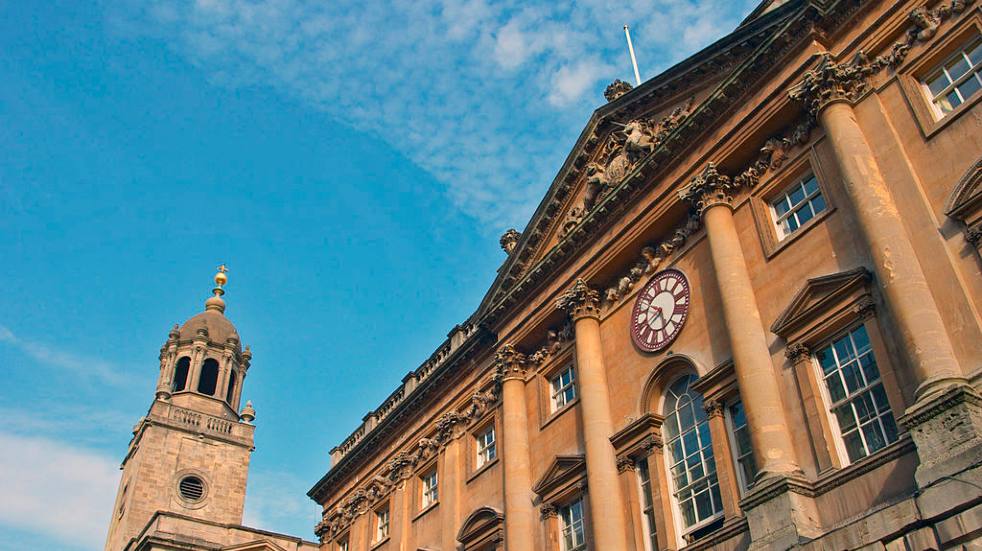 Another unique quirk of Bristol's Corn Exchange is the Dual Time Clock visible on its frontage. Originally installed in 1822, this curious clock has two minute hands spaced just over 10 minutes apart, representing Greenwich Mean Time and Bristol local time respectively. Thanks to its westerly position, the sun sets in Bristol roughly 10 minutes later than in London, hence the extra hand on the clock. In 1852 a standardised time was implemented across the UK to simplify railway timetables (rendering the Bristol time redundant) – but the hand on the clock remains.
---
33. Goals from the Quidditch World Cup
A colourful sculpture outside Bristol Royal Hospital for Children Lollipop Be-Bop was installed in 2001 in an effort to make the entrance of the hospital more welcoming to nervous children. And since then in 2014 a mysterious plaque has appeared beside the sculpture inscribed with the following: "Dedicated to the children of Bristol, the 1998 Quidditch World Cup posts. Have a magical day!", adding an extra bit of magic to this vivid sculpture.
---
34. A secret funicular railway
Constructed inside the cliffs of the Avon Gorge (in order to lessen its aesthetic impact on the picturesque surroundings), this water-powered 'funicular' railway (the Clifton Rocks Railway) opened in 1893 and operated for just over 40 years before being closed in 1934. That did not mark the end of its useful life however, as it then found new life as a hidden relay facility for the BBC and an air-raid shelter for local residents during WWII.
---
35. A floating pub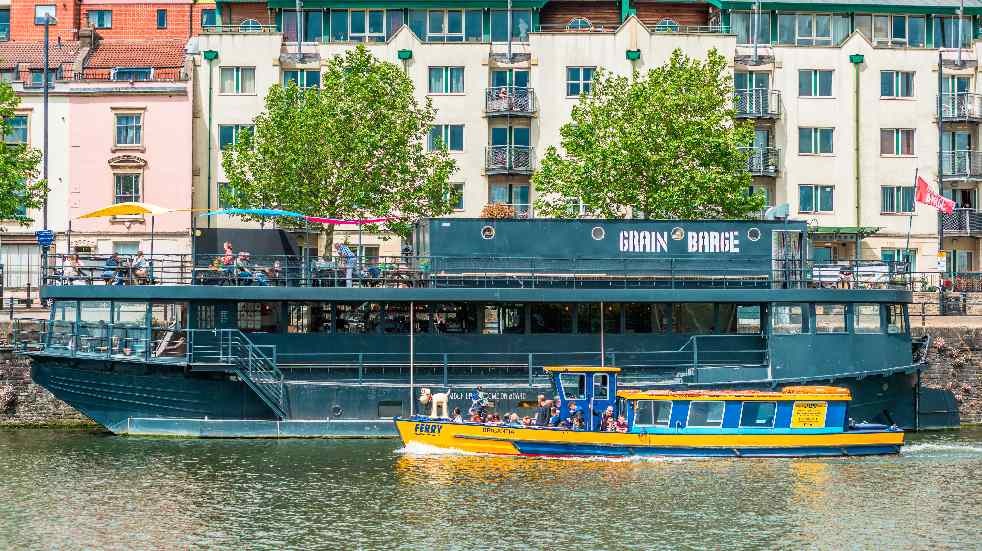 Beginning its working life as a cargo barge that crossed the Severn Estuary from Bristol to Cardiff carrying wheat and barley, the 1936-built Grain Barge is currently moored in Hotwells, across from where it was first berthed. Having been refitted in 2007 Grain Barge is now a laid-back pub and restaurant with stunning views of Bristol Harbour and the historic SS Great Britain.
---
36. A relic of the Bristol Blitz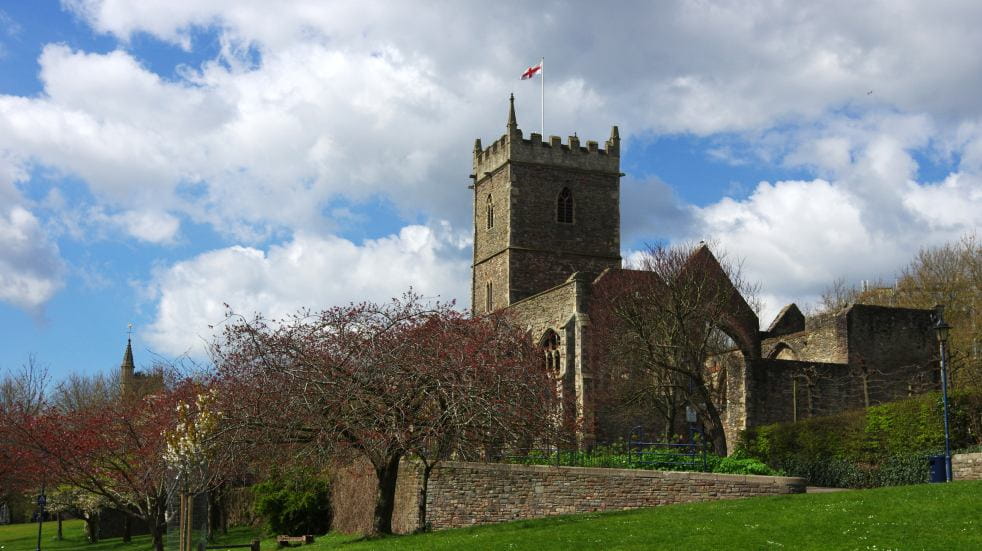 Located in Castle Park, formerly Bristol's main commercial centre before being irreparably damaged during the Bristol Blitz, is St Peter's Church. Dating back to the 12th-century, this poignant place of worship was significantly damaged during the bombing and its shell is now preserved as a memorial to those lost during this period.
---
37. A piece of Stokes Croft heritage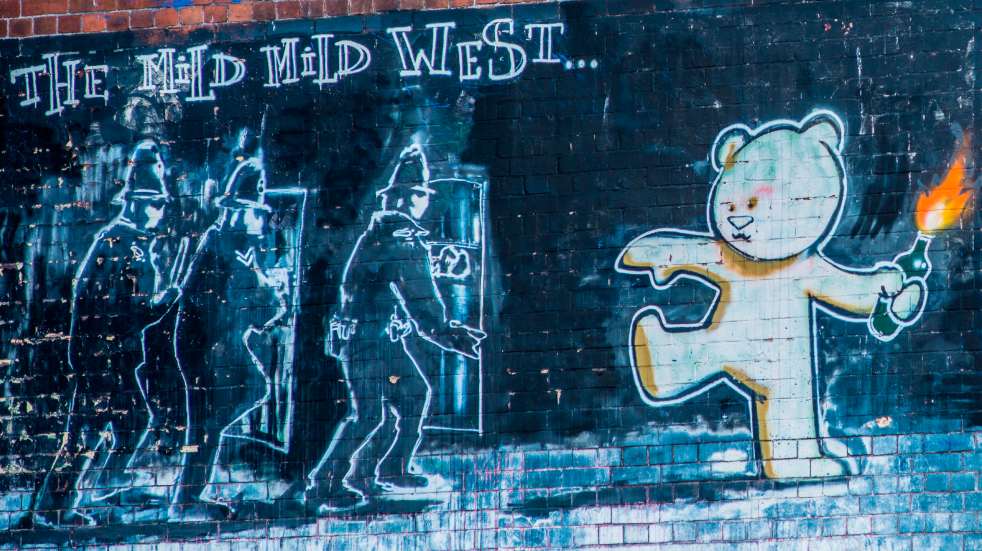 The third and final Banksy on this list (although there are many more that you can find dotted around the city streets) The Mild Mild West is one of his earliest creations and one that is now considered to be an important piece of Stokes Croft heritage. Depicting a teddy bear hurling a Molotov cocktail at riot police, the artwork represents the anti-establishment themes of both Banksy's artwork and the culture of the area itself.
---
38. A haven for photographers

Consisting of a gallery, library, archive and studio, The Martin Parr Foundation occupies a beautifully restored former Paintworks in Arnos Vale. Aiming to support the art of photography through a programme of events and exhibitions, the foundation also holds in its collection a significant number of Martin Parr's original works.
---
39. A spectacular sunset

While Cabot Tower might hold the title of best view of the city centre, the best sunset view of Bristol's skyline is enjoyed from hilly Victoria Park, a short walk south of the Avon river. Originally built in Victorian times as a leisure ground for workers, this vertiginous public space offers a spectacular panorama of the city in its entirety and is a lovely spot from which to watch the sun set over many magnificent buildings.
---
40. A statue of a Victorian legend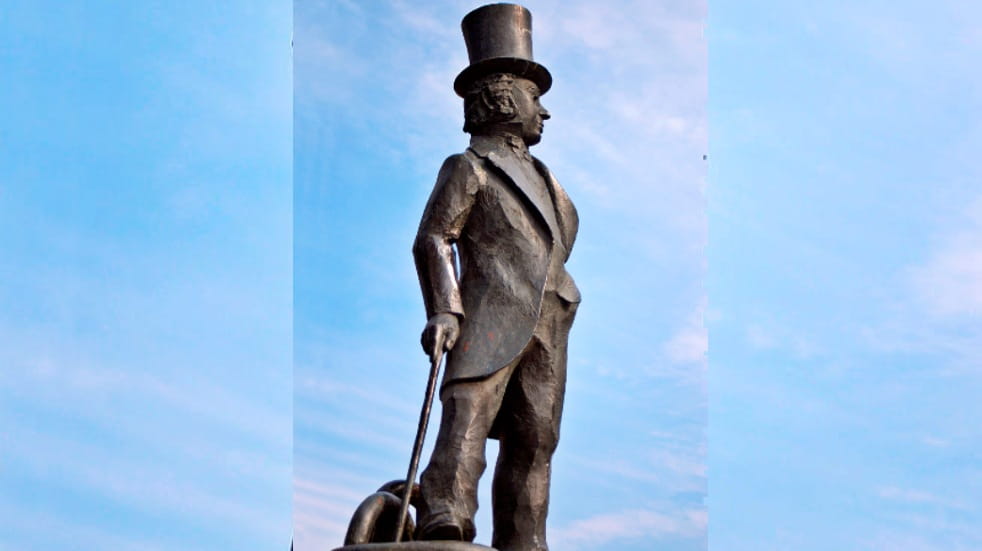 Located outside Bristol Temple Meads station is a statue of one of the most famous engineers in history: Isambard Kingdom Brunel, whose contributions to the city include the SS Great Britain and the Clifton Suspension Bridge. Cast in bronze, the statue was recently moved to this spot having previously been located on Broad Quay.
---
41. A 14th-century sailing ship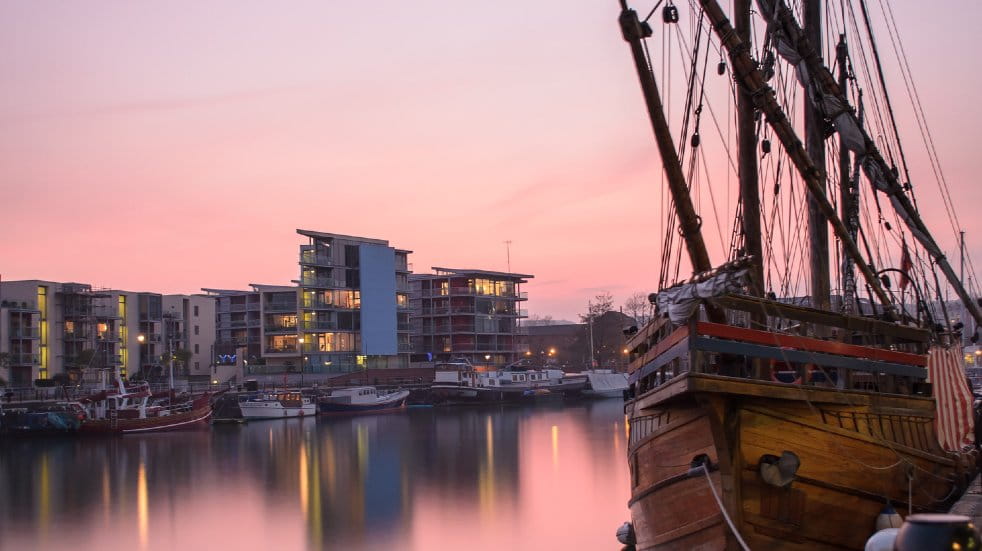 Usually found pootling about the harbour or moored in its berth beside the M Shed museum, the replica of The Matthew is an approximate recreation of the tall ship that carried John Cabot (of Cabot Tower fame) to Newfoundland in Canada from Bristol in 1497. Built in 1994, this impressive vessel took two years to build at a cost of £3.1 million and has since completed the original voyage under its own power.
---
42. A contemporary art gallery

A free-to-visit independent art gallery located in Bristol's old town, Centrespace is well worth popping into while exploring this part of the city. Sustainably run, it offers workshops, events and rolling exhibitions by local artists.
---
43. A trading vessel turned showboat
Originally constructed as a coastal trading vessel in Germany in 1958, Thekla lived many lives before finally finding a permanent home in Bristol's floating harbour. Having variously been used for transporting lumber, as a theatre and cabaret venue, a music venue and finally as a nightclub, the history of this charming showboat is as interesting as its roster of upcoming events.
---
44. An iconic piece of Victorian engineering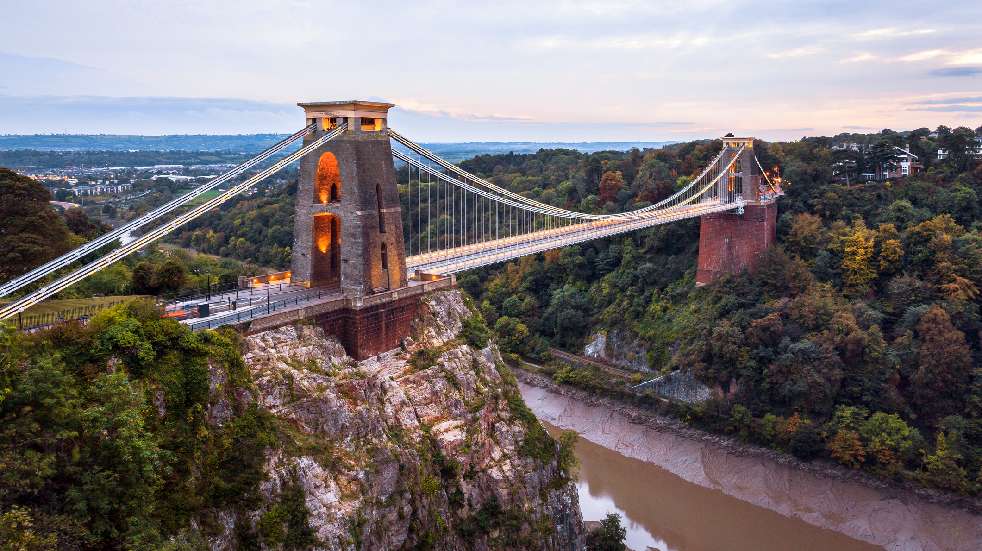 Perhaps Bristol's most instantly recognisable landmark, Clifton Suspension Bridge is an icon of the city and an essential stop on any tour of the area. Designed by Isambard Kingdom Brunel in the Egyptian style, this astounding feat of engineering has delighted visitors for almost 200 years.
---
45. A 16th-century pirate's pub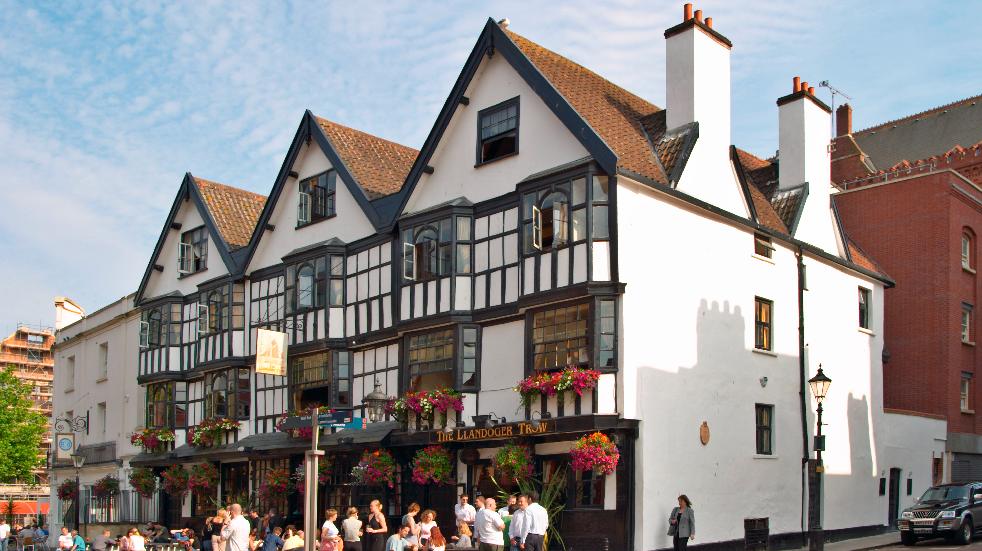 Any city famous for its port is bound to have some colourful pirate-related history, and Bristol is no exception. You'll find plenty of swashbuckling stories at Llandoger Trow, one of the oldest pubs in the city. Built in 1664, the pub provided inspiration for Robert Louis Stevenson's pirate-filled adventure Treasure Island and is purportedly the home of several ghosts too.
---
46. A giant cotton bud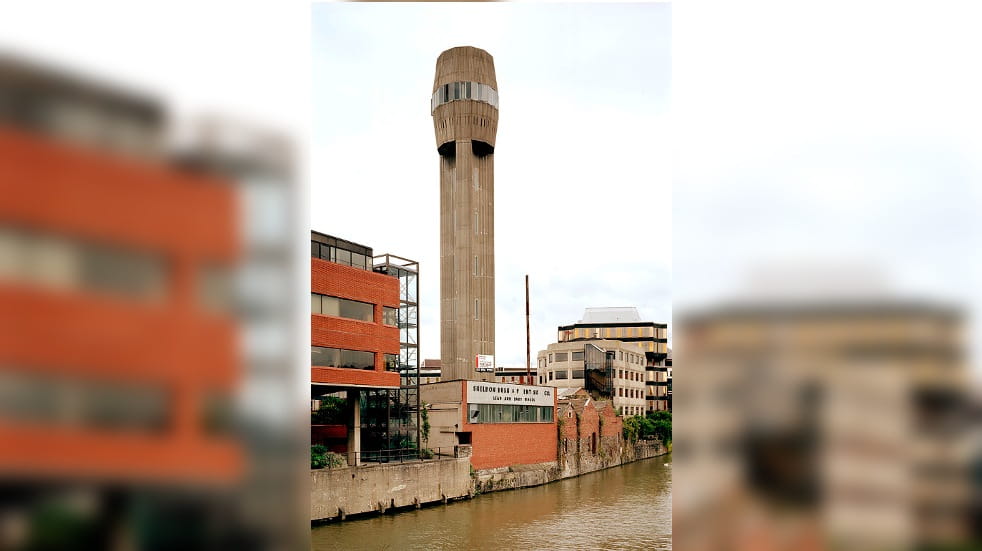 Certainly not the prettiest building on this list, but no less interesting for it, is the Cheese Lane Shot Tower in Redcliffe. Built in 1969, this cotton-bud-shaped tower was designed to produce shot balls by pouring molten lead through a sieve before allowing them to free-fall and cool into a perfectly round ball. In use until the 1990s, this unusual building now houses offices and an events space.
---
47. A farm in the middle of the city

One of Bristol's loveliest hidden gems is Windmill Hill City Farm, just 20 minutes walk from the city centre. A 4.5-acre working farm, this community-led project offers education and recreational activities year-round. Ideal for a break from the busy streets, this spot is a veritable haven of wildlife set amid some of Bedminster's more industrial streets.
---
48. A Victorian garden cemetery
Spread across 45 acres of magnificently manicured green space, Arnos Vale is a globally renowned example of a Victorian garden cemetery. Populated by neoclassical constructions, remarkable monuments and sweeping pathways lined with expertly planned horticulture, the cemetery is a peaceful and calming space perfect for reflection and contemplation.
---
49. A street of independent shops

Home to more independent establishments than any other street in the UK, a trip to Bristol would not be complete without a visit to Gloucester Road's many shops, cafes and restaurants. Famed for both its shopping, and its thought-provoking street art, Gloucester road is a Bristol stalwart that's well worth exploring.
---
50. A treasure trove of Bronze Age artefacts

It's not just taxidermied animals on display at the Bristol Museum and Art Gallery, there's some fascinating human history on display at this leading establishment too. The museum's extensive archeological collection includes artefacts from Bronze Age Bristol and other ancient civilizations including Egypt, Greece, Rome and Assyria.
---
Do more with Boundless
To benefit from amazing offers, along with dozens of other deals on holidays, motoring services, experiences, shopping and more, join Boundless today. To find out how, visit our dedicated membership page.