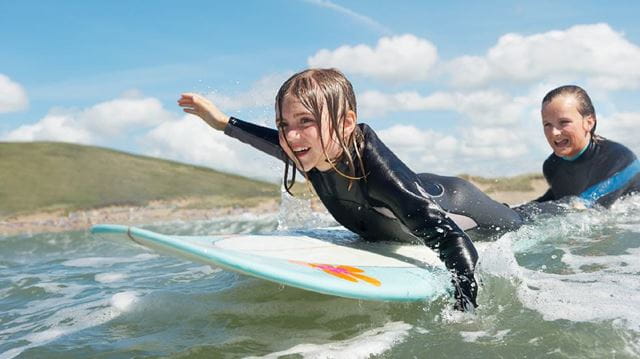 There is a slew of interesting, free activities coming up over the next month, including sensory scientific exhibitions, fishing workshops, and even an international dance festival. We've compiled a list of the finest activities to do and places to see to help you organise your July itinerary.
---
1. Get stuck into a food festival
Clitheroe Food Festival 2022, 30 July – Clitheroe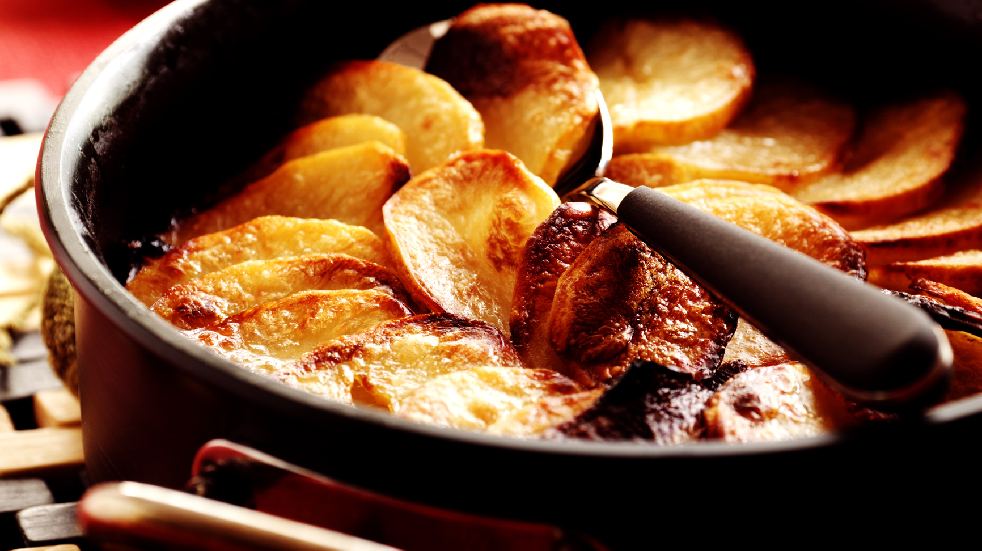 Visitors to Clitheroe Food Festival can anticipate magnificent, quality Lancashire products, inspirational chefs, fascinating culinary activities for the whole family, and wonderful music from the region. Held in the town centre, the festival will give guests the chance to sample organic Lancashire meat and dairy products, handcrafted pies and pastries, plus a feast of authentic fruit and vegetables all grown locally.
---
2. Meet some fellow female bikers
Worlds Largest Female Biker Meet, 24 July – Hinckley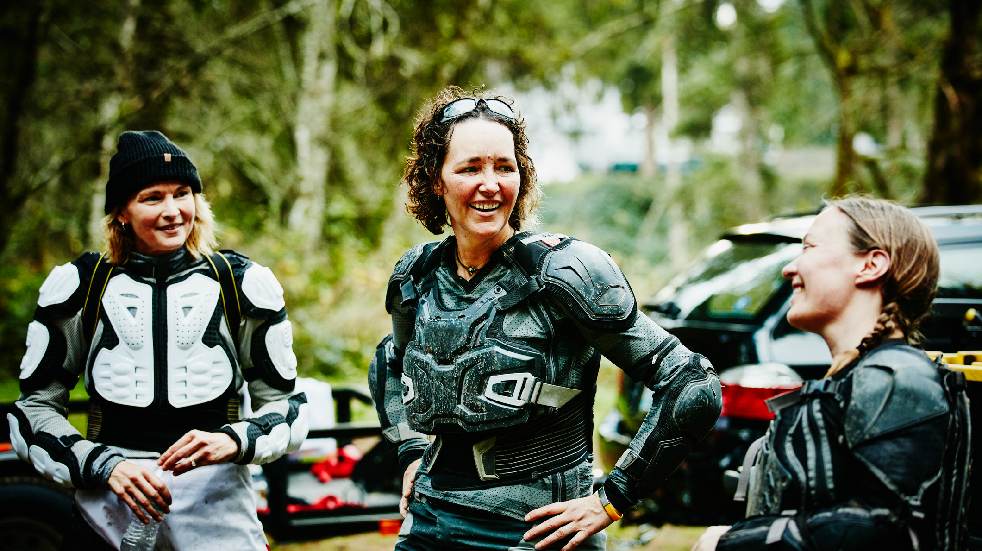 Moto Advisor, a Facebook community based in the UK, is planning an attempt to break the existing record for the world's largest female biker meet up on July 24, 2022. Meeting at the Triumph Factory Visitor Experience in Hinckley, (the global home for Triumph Motorcycles) the event will give attendees the chance to meet like-minded female bikers and possibly make history as part of the world record.
---
3. Be a guest at a book swap
Summer Book Swap, 9 July – London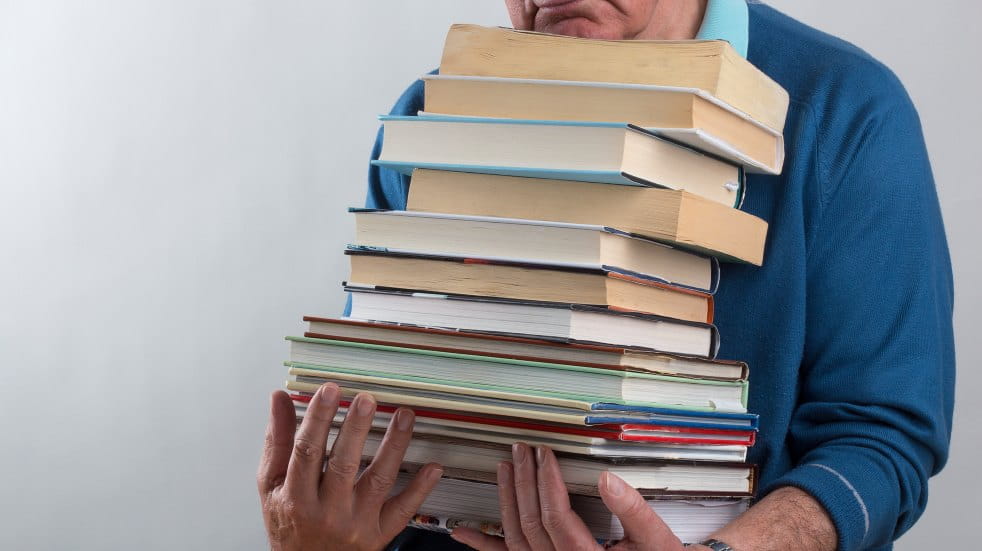 A great way to replenish your summer library, this Summer Book Swap is a free one-day event that allows you to sustainably find a selection of new books to read. Taking place near Ealing in London, simply bring along a selection of books you're willing to part with and go home with a variety of new titles to get stuck into over the holidays.
---
4. Experience Liverpudlian History
Heritage Trail at Liverpool ONE, various dates – Liverpool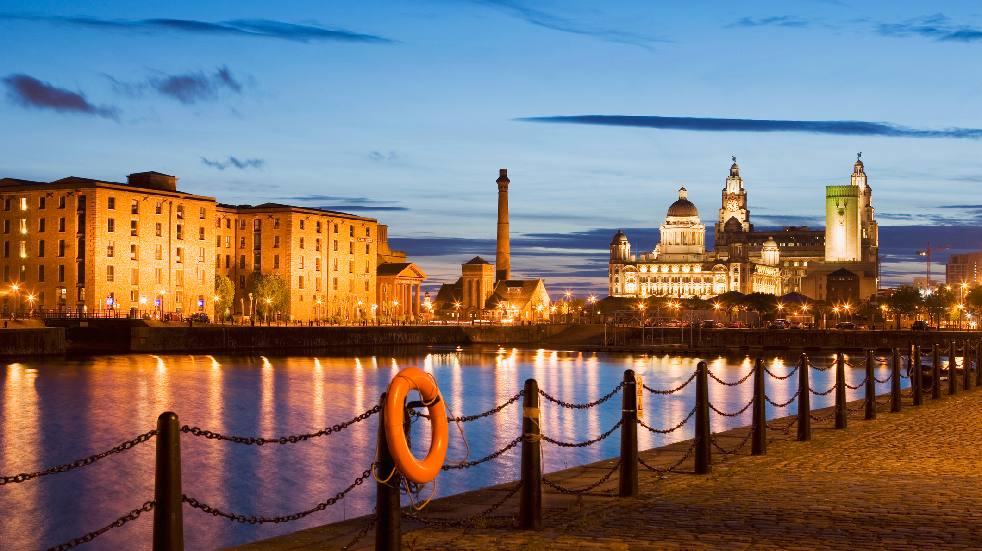 On The Heritage Trail at Liverpool ONE, you can learn about more than 300 years of Liverpool's history on a self-guided audio tour. You'll go back in time to the construction of the city's first pier, learn about the port's involvement in international events, meet the people and see the sights that have moulded this city into a maritime powerhouse. Whether you are a visitor to the city or a native Liverpool resident, there's something for everyone on this city trail experience.
---
5. Try your hand at art therapy
Free Mindful Art Therapy, various dates – Barking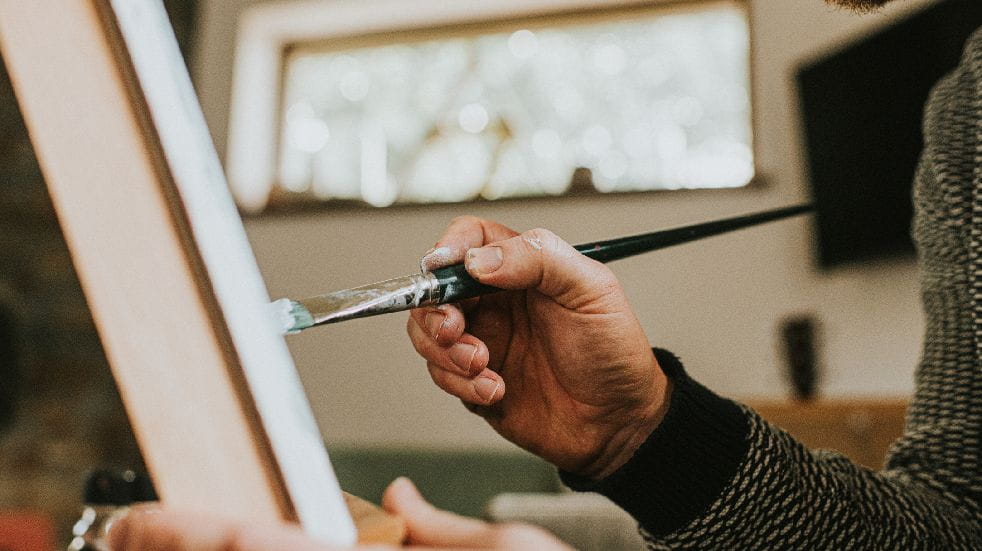 Looking for a way to relax and to find a creative outlet? Why not try out free mindful art courses (no prior painting or sketching experience is necessary)? These mindful art therapy sessions include meditative painting and sacred geometry techniques to help you achieve calm. While making use of markers, watercolour paints, and pencils you'll also practise breathing methods and guided meditation to achieve peace of mind and wellness.
---
6. Admire a vintage motor
Gossops Rocks 2022 – Classic Car Show & Summer Festival, 17 July – Crawley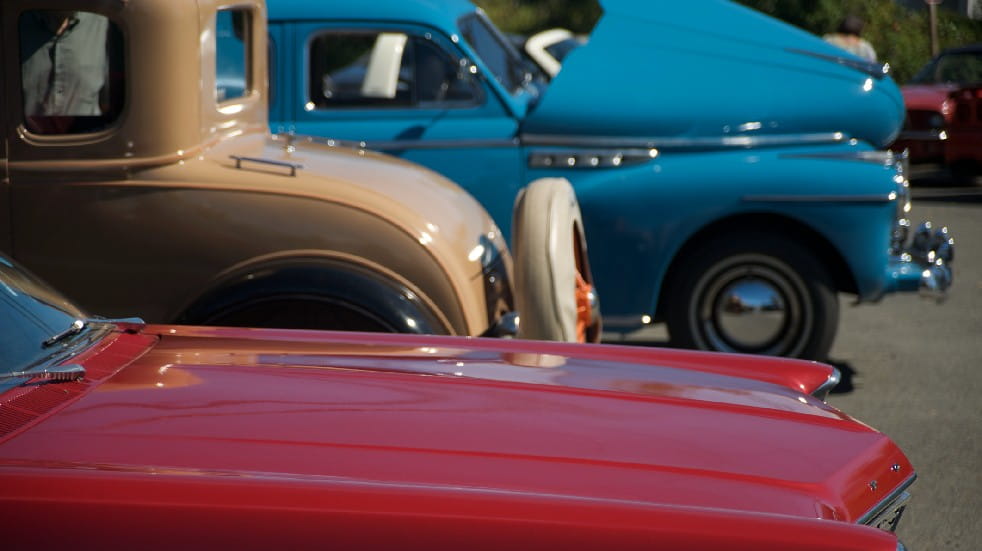 The ideal way to while away an afternoon with the petrolhead in your life, the Gossops Rocks 2022 Summer Festival & Car Show this year takes place in Crawley. Including classic cars, custom vehicles, hot rods, race cars, off-roaders, trucks and bikes there's more than enough here to sate your appetite for four (and two) wheeled masterpieces. Plus, make time for some excellent hot and cold refreshments, a BBQ, live music and much more.
---
7. Pick up some fishing skills
Free Let's Fish! – Milton Keynes AA – Learn to Fish session, 2 July – Milton Keynes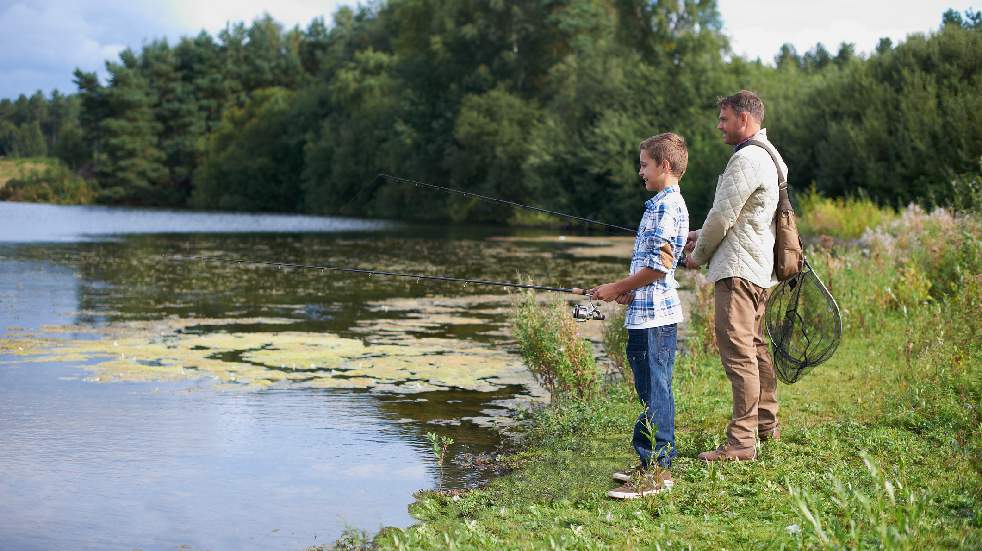 Ever wanted to learn to fish but weren't sure where to begin? Look no further than this free, award-winning Let's Fish! event hosted by the Anglers Association. Taking place over two hours, these sessions are suitable for both adults and children aged six and above. During the event you'll learn to fish with a team of properly trained and certified angling instructors while bait, equipment, permits, and a fishing licence are all provided for you.
---
8. Give outdoor bread making a bash
Bread making at Stowmarket Food and Drink Festival, 3 July – Stowmarket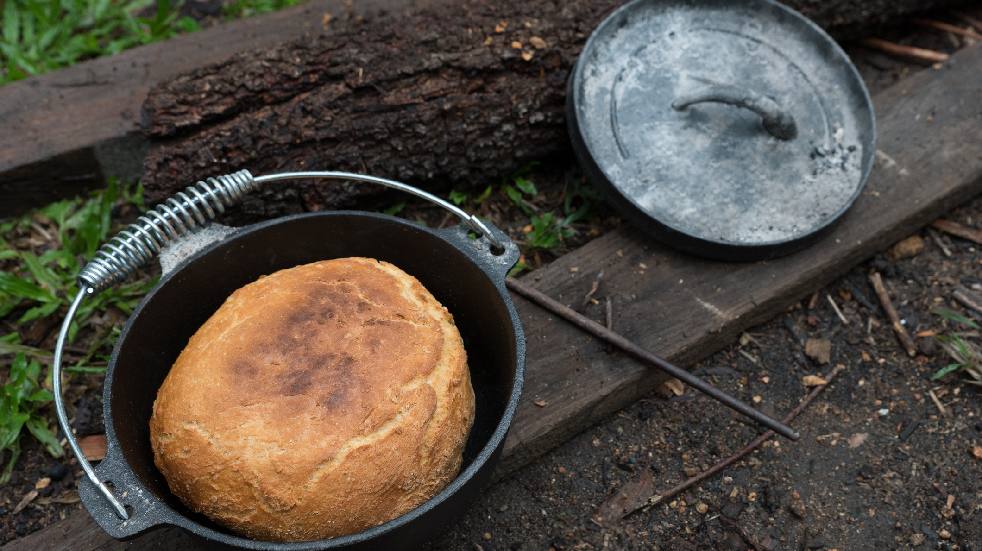 An exciting and tasty way to get you and your little ones outdoors this July, why not try your hand at making your own damper bread during this session at Stowmarket Food and Drink Festival. Suitable for children aged four and up; during the event, Explore Outdoor instructors will teach you how to prepare a simple bread dough and cook it over a campfire to make a delicious outdoor snack.
---
9. Visit a floating market
Coventry Canal Basin RCTA Floating Market, 2–3 July – Coventry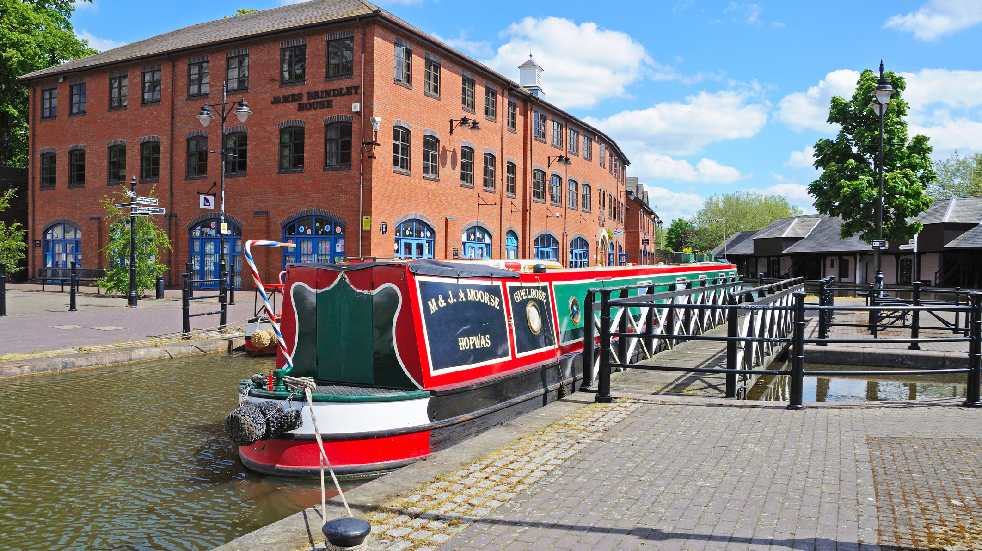 The canal boating community is no doubt a crafty one, with brilliant artists, weavers, ceramicists, and stitchers residing all over the canals of the United Kingdom. And on the Coventry Canal Basin this July weekend, a flotilla of boats will dock in Coventry, displaying their owners' products. The Roving Canal Traders Association runs the event, and its members produce everything from bee boxes to glassware to real ale and jewellery, so you're sure to discover something special.
---
10. Attend a cocktail class
Brentford Cocktail Club Summer Series, 7 July – London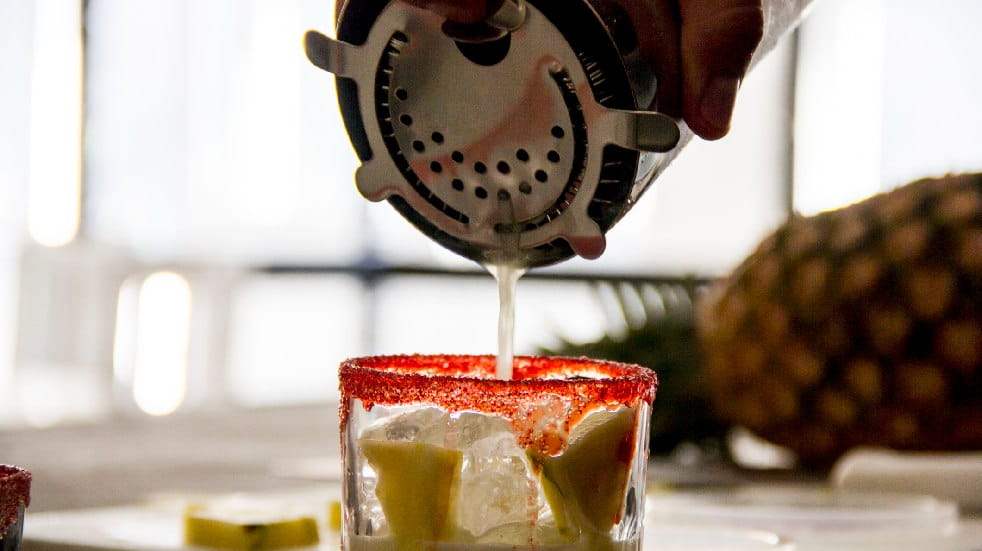 Join this massive mixology workshop for a summertime tipple and learn the skills needed to produce the perfect cocktail, be it with gin, vodka, or rum. You'll learn how to prepare four different cocktails over the course of the evening, with access to your own fully stocked bar, all while being guided by an experienced mixologist who will answer any cocktail-related questions you may have. Finally, you'll work with the bar staff to develop, mix, and present the greatest cocktail of the evening in a healthy competition with the other guests. Plus, you'll be greeted with a complimentary beverage on arrival.
---
11. See a multi-sensory science exhibition
Pattern Pod at Science Museum, various dates – London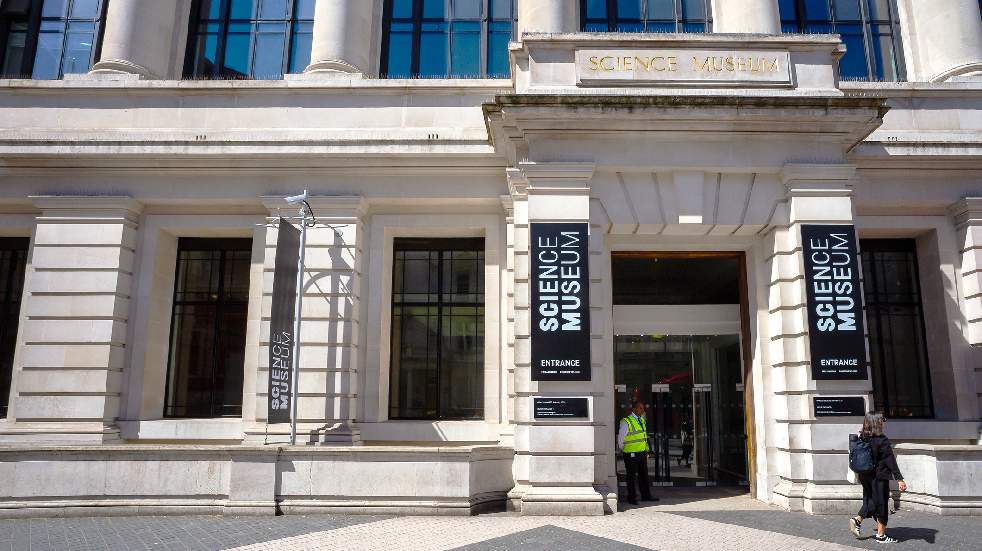 Pattern Pod is a fantastic multi-sensory environment for kids under the age of eight currently being held on the ground floor of the Science Museum in London. A truly unique kid-friendly experience, Pattern Pod allows children to explore water ripples without getting their feet wet, create symmetrical pictures on touch displays, follow robot trails, and much more.
---
12. Revel in a children's literary festival
WhizzFizzFest 2022, 2 July – Aylesbury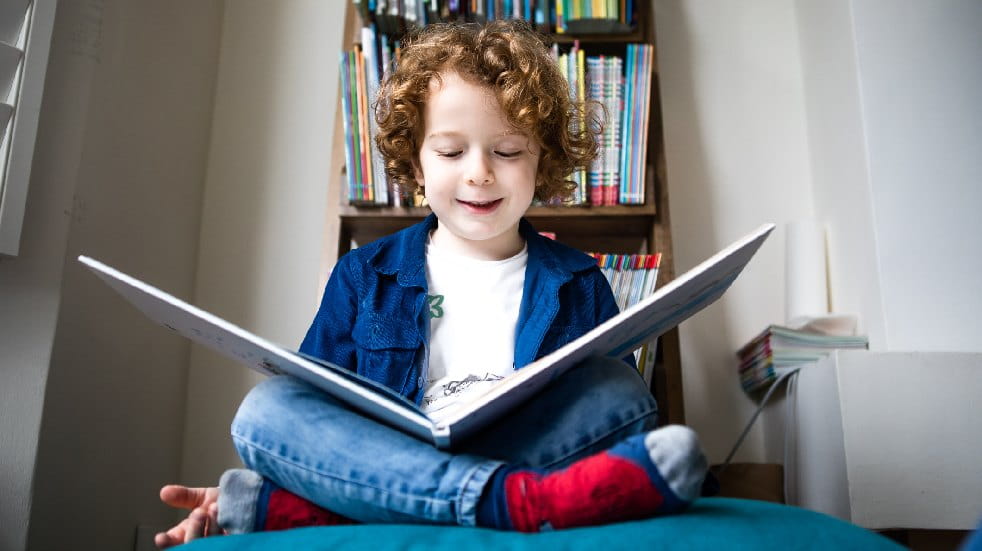 A family-friendly literary and arts festival, WhizzFizzFest will return to Aylesbury in 2022. An eagerly awaited annual event for Aylesbury town centre, WhizzFizzFest attracts kids and adults with interests in the arts from all over the country. Inspired by Roald Dahl (Aylesbury is also home to the fantastic Roald Dahl museum), the festival consists of a variety of events that celebrate the creative arts, with children's literature and imagination at its centre.
---
13. Witness some world-class dancing
Birmingham International Dance Festival 2022, various dates – Birmingham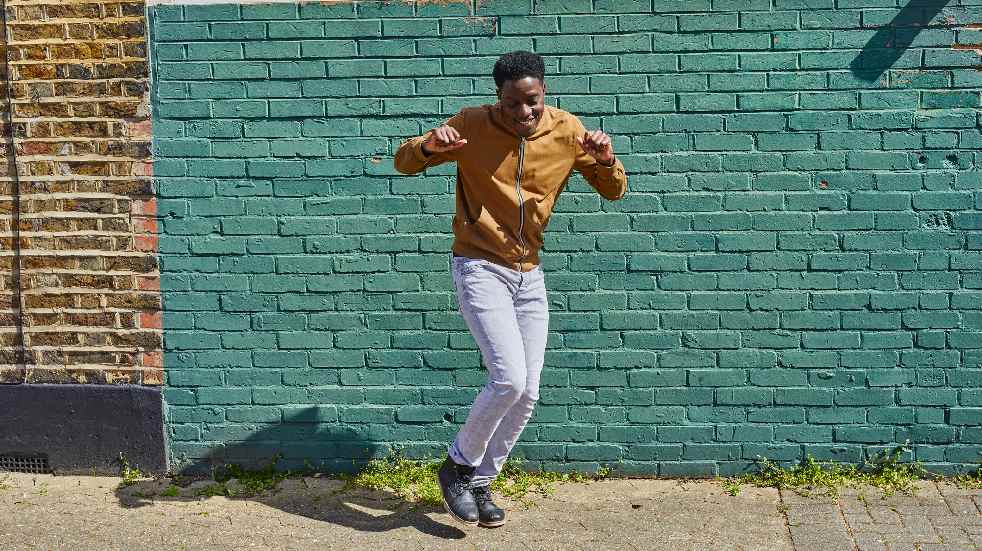 Birmingham International Dance Festival 2022 (the UK's largest dance festival) takes place this year from June 17 to July 3. Expect incredible dance performances in Birmingham's theatres and a takeover of the city's public places, all in celebration of the festival's spirit of diversity, inclusion, and unity. The majority of Birmingham International Dance Festival is free and takes place outside, with plenty of opportunities to engage and get dancing.
---
14. Trial a vegan alternative
St Albans Vegan market, 3 July – St Albans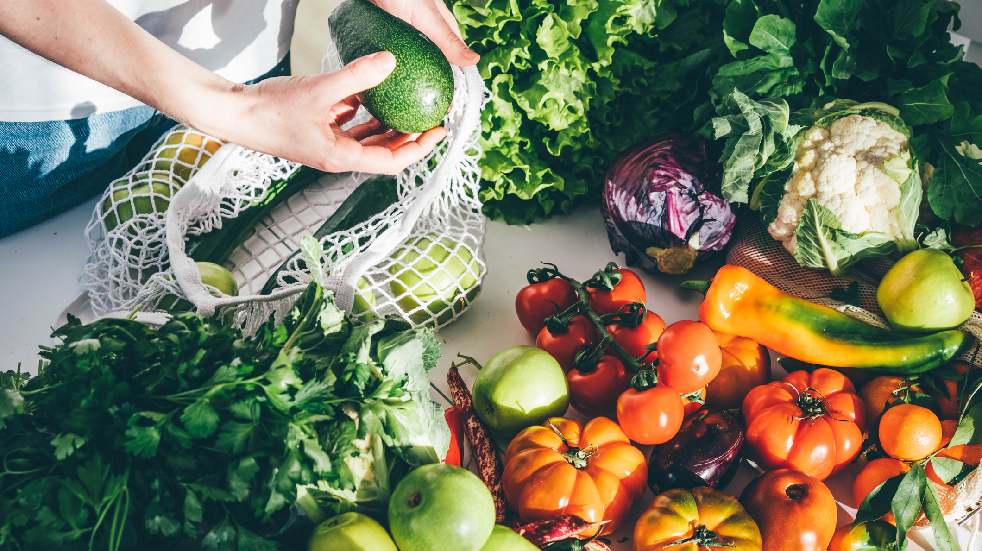 Located on St Peter's Street in the heart of St Albans, the vegan market is taking over the city once again on 3 July this year. Featuring over 50 stalls offering a massive selection of vegan outlets including street food, artisanal savouries, sweet bakes, craft cheeses, handmade cosmetics, ethical clothing and jewellery, arts and crafts, plastic-free, and charity stalls. Carefully curated to support independent, ethical, and sustainable businesses, this unique market certainly is not one to miss.
---
15. Paddle around Brighton Pier
Paddle Round the Pier, 3 July – Brighton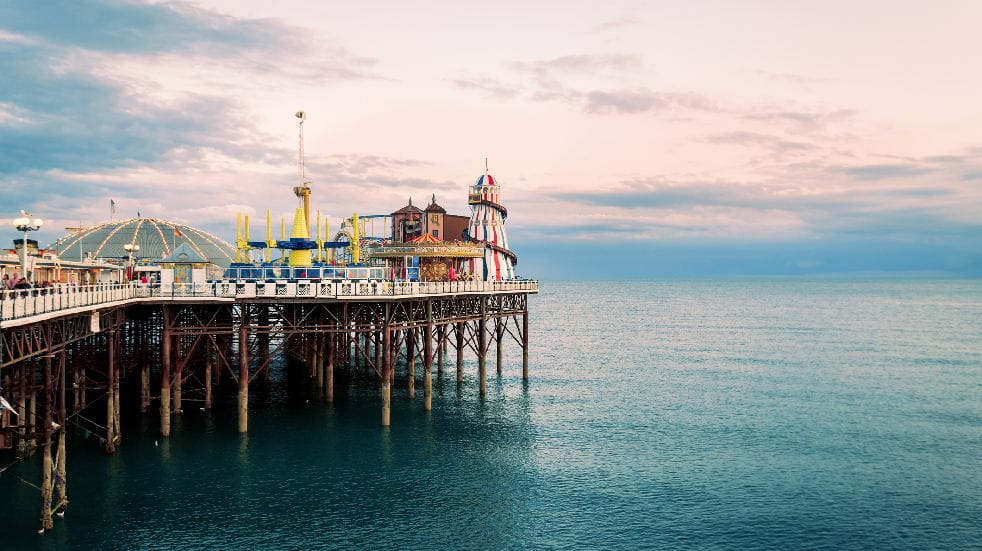 An exciting and quintessential Brightonian activity, Paddle Round the Pier is a refreshing way to spend the afternoon out on the water all while raising money for a much-deserved local charity. Consisting of one big 'paddle' event, all you need to do is turn up with your preferred method of transport and join the other participants in a fleet of watercraft as you make your way around Brighton's most famous landmark. More information about raising money and taking part can be found here.
---
16. Join a journaling club
Weekly Journaling Club, various dates – online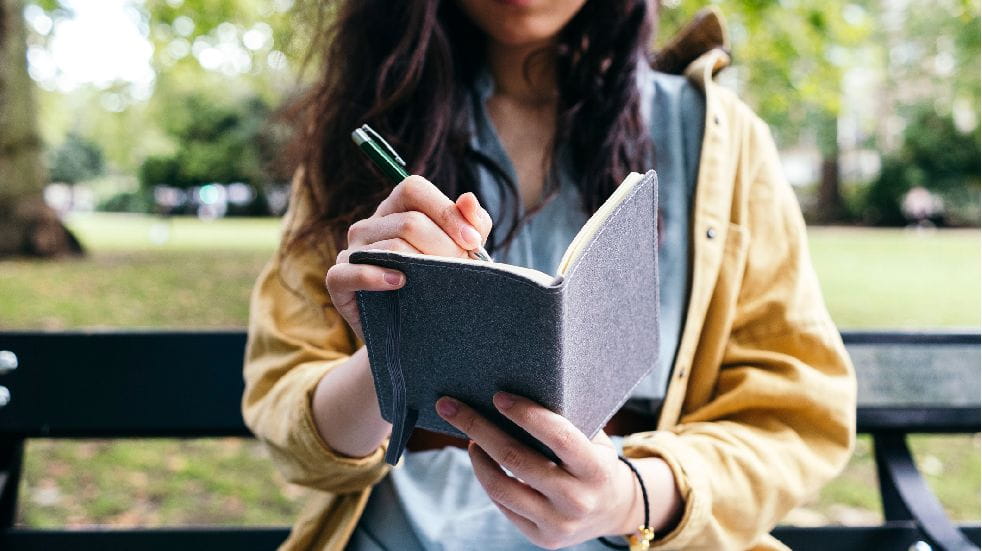 A wonderful way to create time for self-reflection, journaling has long been prescribed as a meditative activity that's great for improving your mental health. And if you struggle to find the time then this free event could offer just the solution. Taking place weekly, the online group reflects on a new topic for each meeting around themes of self improvement, creating better habits and fostering personal ambition.
---
17. Beat new friends at a board game
Adult Board Games Club, 9 July – Cambridge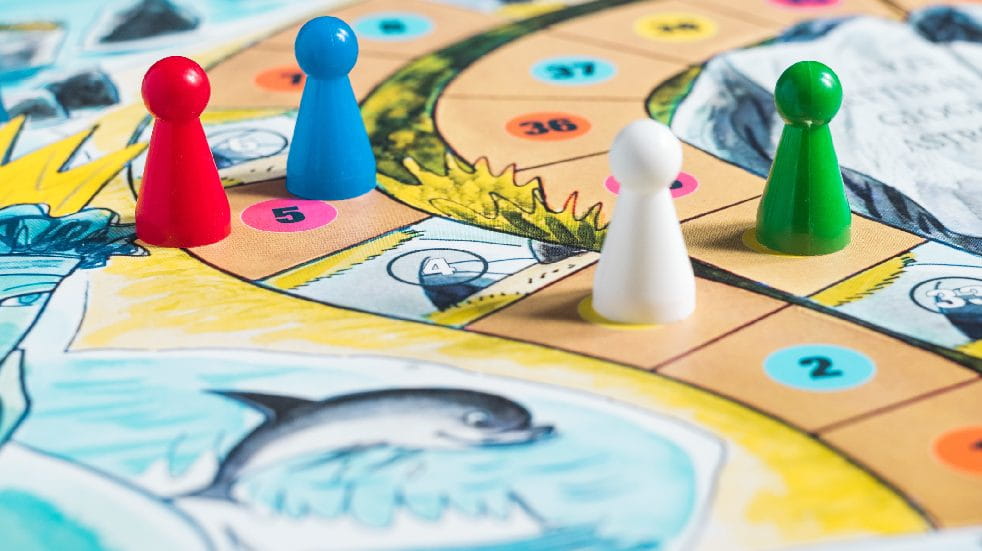 Informal and relaxed, this Adult Board Games Club offers guests the chance to partake in their favourite tabletop pastimes and meet some like-minded individuals in the process. Held on the third floor of the Cambridge Central Library, this event provides an exciting range of games to try, or if you prefer, you can bring your own from home. Simply arrive on the day and get ready for a throw of the dice! Plus, if you enjoy the event, you can do it all again at monthly follow up events taking place throughout the year.
---
18. Get excited by embroidery
Honeywood Embroidery Group, various dates – London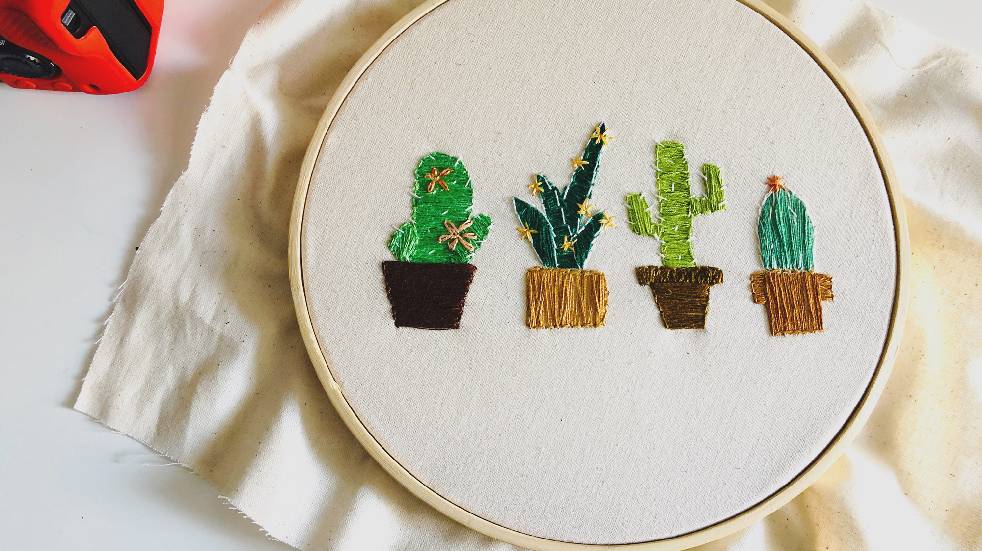 Whether you're a keen embroiderer, or just starting out, this group meeting at the beautiful Grade II listed Honeywood museum in Carshalton is one for you. Held on dates throughout the month, this session will give you the opportunity to share your expert stitching knowledge with fellow enthusiasts or even tap into someone else's for your next project.
---
19. Learn all about aquaponics
Aquaponics farm tour @ Bioaqua Farm, 23–24 July, Somerset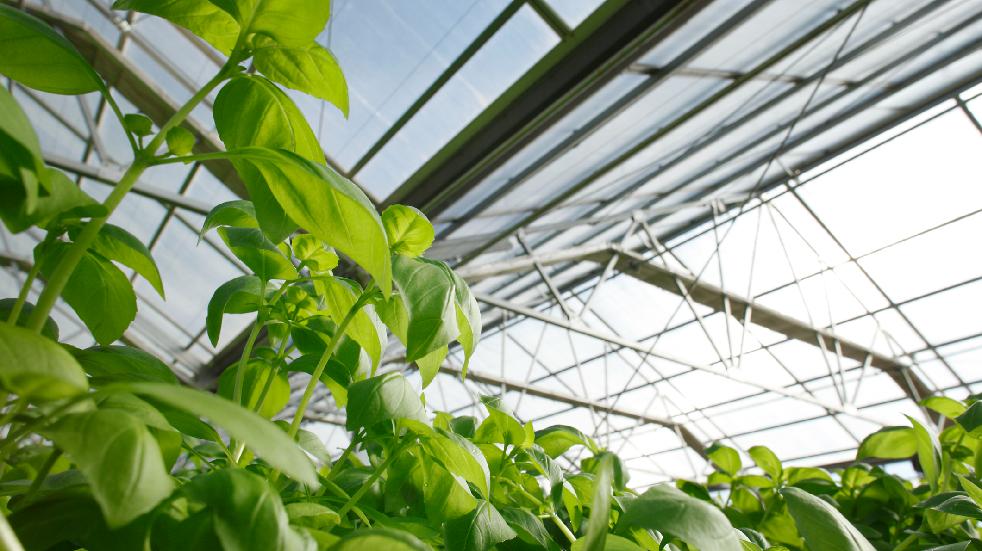 If you're interested in the future of farming, why not visit Bioaqua Farm in Somerset for a tour? The UK's first true aquaponic facility developing sustainable farming and production practices. Essentially, the practice of growing foods in nutrient-rich water tanks stacked on top of each other, many proponents of aquaponics expect it to become an essential food source over the coming decade. During the tour you'll learn what Aquaponics is all about, in addition to trying out some delicious, fresh and sustainable food grown on site.
---
20. Enjoy a craft beer festival
Best of British Brewing, 1–5 July – London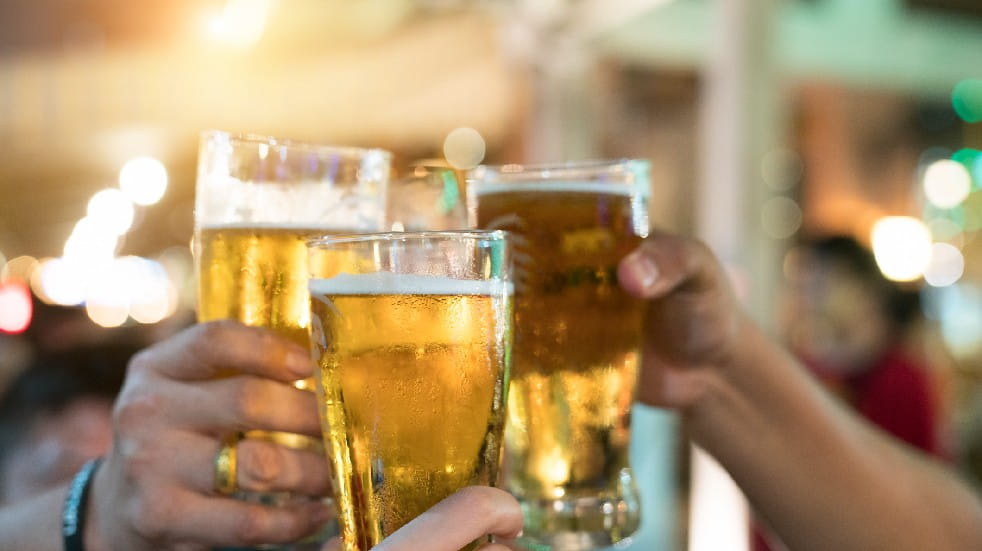 If you know your stouts from your IPAs, this Best of British Brewing event at The Snooty Fox in London is not one you'll want to miss. Featuring over 15 high-quality ales (plus 4 excellent ciders) from microbreweries all around the UK, there's something for every ale aficionado here. Plus, with a backing track provided by some of London's best Rock and Soul DJs on the Friday and Saturday nights, you'll be hard-pressed to find a reason to leave before last call.
---
21. Master tree identification
An Introduction to Tree Identification, various dates – Newcastle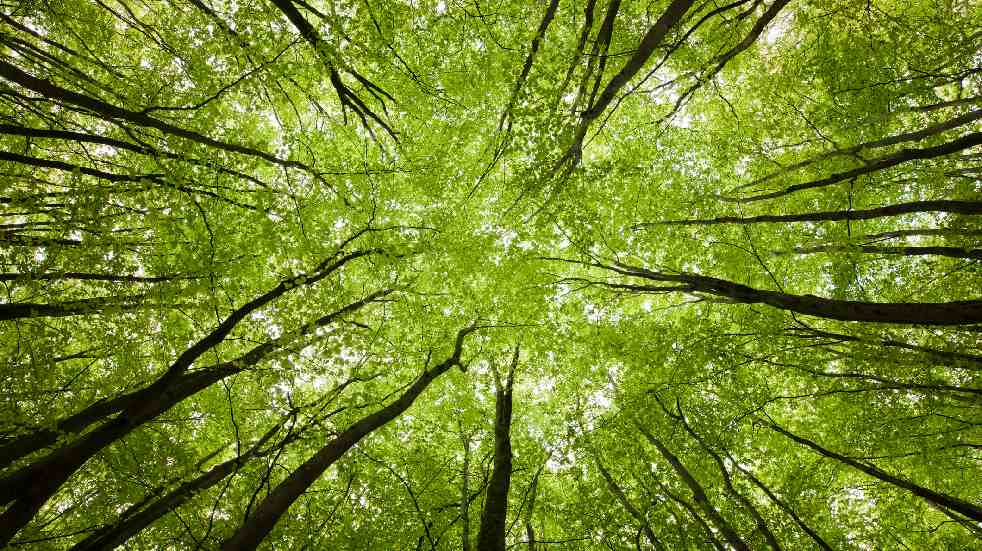 Learning your hazels from your hornbeams and your wych elms from your willows has never been easier thanks to this excellent free tree identification walk hosted by expert Warden Paul Drummond in Gosforth Park Nature Reserve. Suitable for total novices as well as those with intermediate knowledge, this nature walk will highlight the beauty and majesty of some of the UK's best-known native tree species over the course of a few hours.
---
22. Encounter a cathedral in a cave
Cathedral Cave – Lake District Guided Walk for Families, various dates – Coniston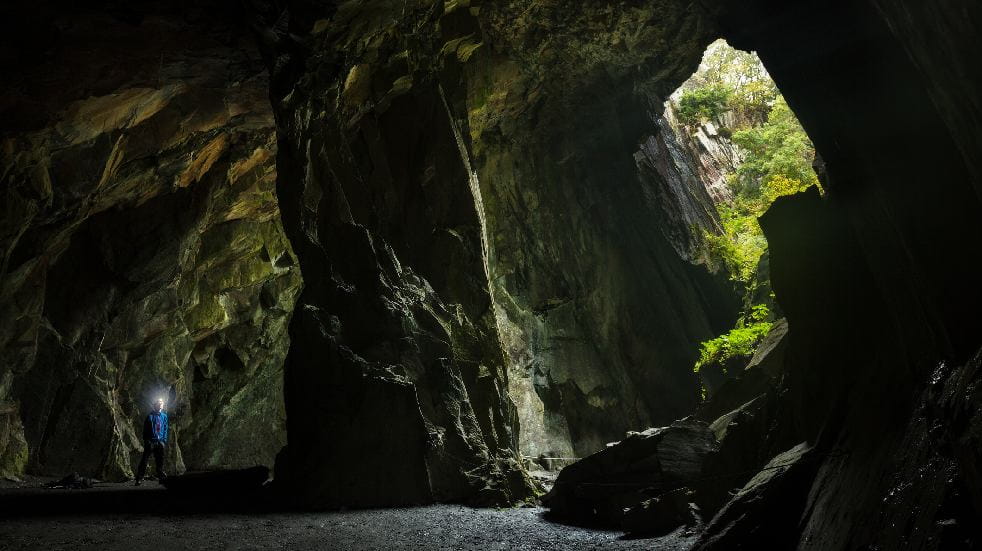 A historic bridge, a stunning Cathedral-shaped cave, and an arrestingly-vast quarry are all part of this National Park Volunteer-led guided walk to Little Langdale in the Lake District. A moderately graded walk that starts in Tilberthwaite and takes you over the fell to Little Langdale, where you can see the beautifully picturesque Slater Bridge and the stunning Cathedral Cave before finally returning to Tilberthwaite through the impressive Hodge Close quarry.
---
23. Join a Jack the Ripper tour
Free tour – Jack the Ripper!, various dates – London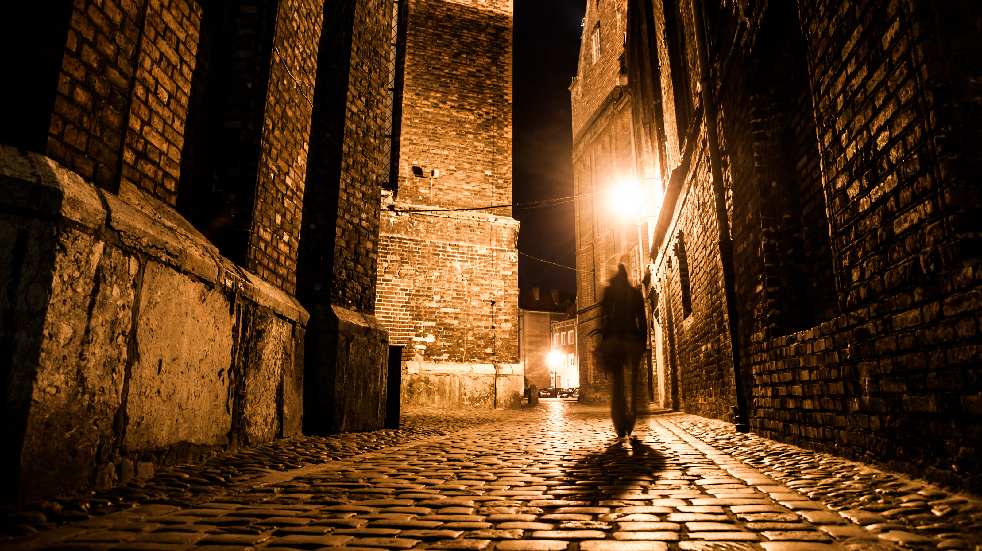 How much do you know about Jack the Ripper? During this free guided tour around the backstreets of East London, you'll dig through the facts and eyewitness reports surrounding this gruesome and fascinating Victorian killer. Explore his now infamous murder locations and retrace his footsteps, as you learn about life in the slum that was London's East End. Simply arrive at Aldgate East station in the heart of the Ripper's killing ground, and look out for the green umbrella…
---
24. Have a go at summer foraging
Free Summer Foraging Experience, 17 July – Hebden Bridge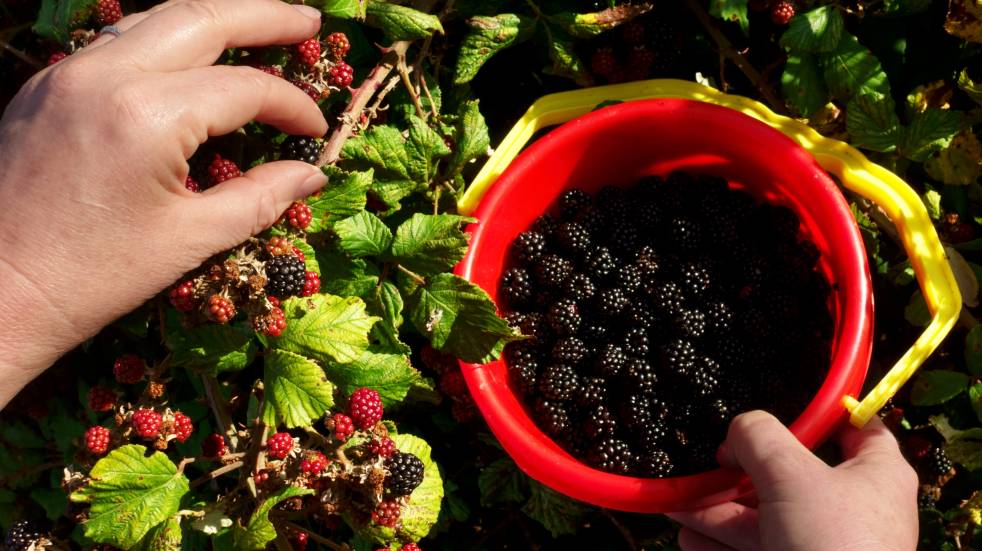 Taking place in Hebden Bridge, this open-to-all foraging experience is a lovely chance to learn more about the consumable trees, plants and mushrooms that can be found in the UK. Each month, expert guides will identify what's in season and help you to find and collect it while enjoying a walk through the countryside and woodland of Yorkshire. Plus, each session concludes with a charming story or tale based around the mythology of plants.
---
25. Spot some insects on safari
Highgate Wood Insect Safari, 2 July – London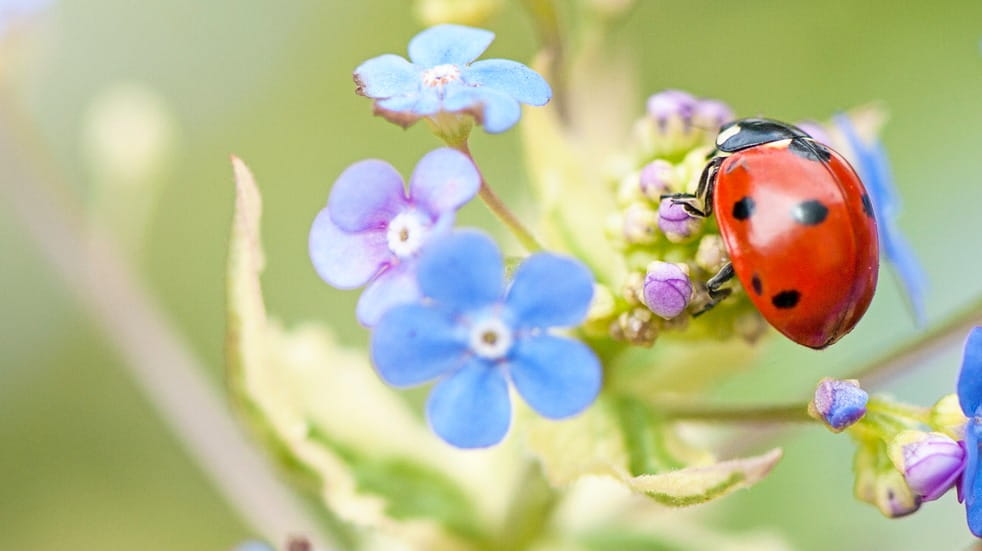 A fascinating exploration of the ancient woodland in Highgate, London, this Insect Safari will keep both you and your kids entertained for a sunny Saturday afternoon this July. Join the woodland staff as they take you on a guided walk seeking out the bugs and minibeasts that make their home among the trees and learn about how they are essential to the function of the woodland ecosystem.
---
Do more with Boundless
To benefit from amazing offers, along with dozens of other deals on holidays, motoring services, experiences, shopping and more, join Boundless today. To find out how, visit our dedicated membership page.