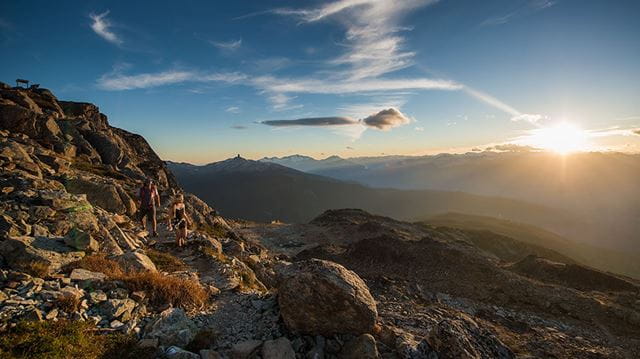 The experts at Frontier Canada have been transporting holidaymakers to the best spots in Canada for almost 30 years. Who better to tailor-make your trip of a lifetime?
What to see and do in British Columbia
The west coast of Canada is easier and more affordable to get to than you might think. And once you reach British Columbia, it's also surprisingly simple to immerse yourself in the natural beauty of this amazing province.
Vancouver
Some of British Columbia's more accessible wilderness borders the relaxed but very trendy city of Vancouver. Surrounded by mountains and sea, and with non-stop flights from the UK, it's the perfect starting point or hub for your Canadian holiday.
Vancouver boasts a thriving art, theatre and music scene, but is perhaps best-known for its recent food revolution. It's now almost essential for Vancouver restaurants to be farm to table, creating culinary triumphs with the best ingredients British Columbian producers have to offer. It's also the place in Canada for sushi – its quality emerging from a Japanese influence running through the multicultural city and the freshest of fish from the Pacific.
Frontier Canada's recommended Vancouver holidays
Vancouver City Break – 5 nights from £1675pp
Experience everything this bustling city has to offer from a downtown hotel with the Vancouver City Break. See Vancouver's top sights and attractions, and explore a little further with a ferry ride to Vancouver Island and a wildlife-filled adventure through Howe Sound, North America's southernmost fjord.
Vancouver and Victoria City Break Explorer – 7 nights from £1340pp
The Vancouver and Victoria City Break Explorer will take you via a short ferry transfer to Victoria – the charming capital of British Columbia filled with beautiful parks, stately architecture, fascinating museums and more incredible food.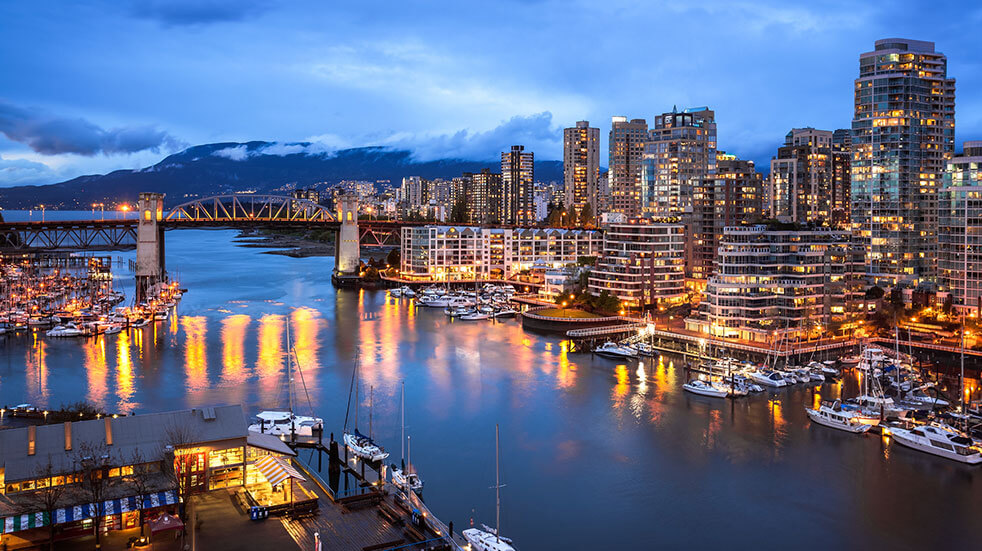 Vancouver, viewed from Granville Bridge: a buzzing city framed by mountains and sea.
Whistler
Once you've seen all Vancouver has to offer, head to the mountain resort of Whistler. Just two hours up the coast from the city via the spectacular Sea to Sky Highway, this exciting resort is packed with wildlife, criss-crossed with both peaceful forest trails and hurtling rapids, and surrounded by snow-capped peaks.
While it's well-known for skiing and snowboarding in the winter and hot, lazy weather in the summer, the area absolutely comes to life in shoulder seasons. The pedestrian-only village boasts great shopping and culinary scenes.
Or take advantage of the natural adventure playground right on your doorstep with a range of outdoor activities – hiking, biking, white water rafting, fishing, golf and - of course – bear-watching.
Wider British Columbia
British Columbia's varied interior stretches from the Pacific coast to the heights of the Rockies. Here you'll find Canada's only semi-arid desert, fertile rolling hills alongside wide lakes, a calm, award-winning wine region and, of course, incredible mountain peaks.
Feeling even braver? Venture north for the vast and remote wilderness that is Northern Columbia. Khutzeymateen Provincial Park is home to a grizzly bear sanctuary, which is the first area in Canada to protect the bears and their habitat, and you'll also find orca whales, eagles, seals, mountain goats and black bears around its rugged fjords.
Head off the beaten track in the less-crowded seasons; spring blossoms and autumn colours abound in the gorgeous interior of British Columbia.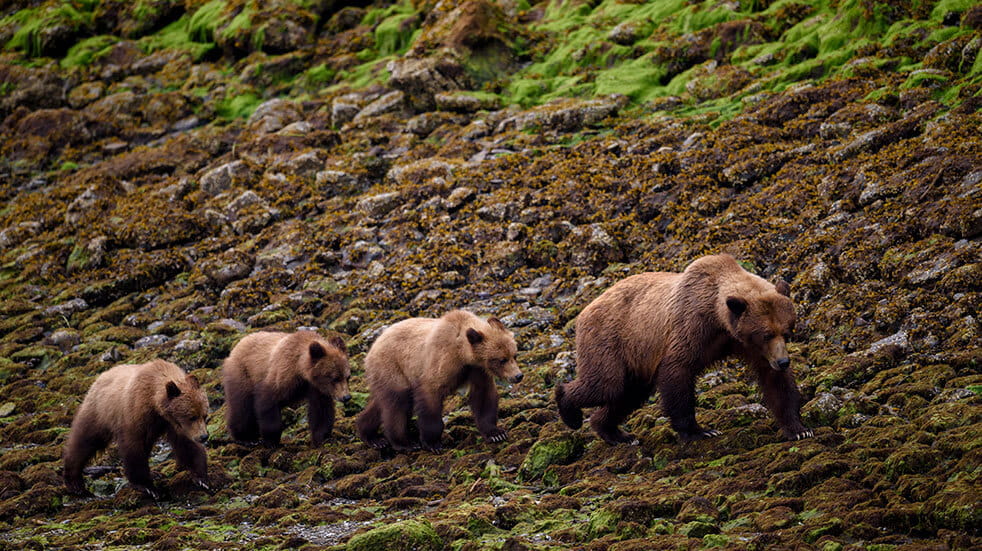 Frontier Canada's recommended BC adventure
Stunning Fly Drive Circle: Best of British Columbia and the Rockies – 10 nights from £1849pp
Starting and ending in Vancouver, the Stunning Fly Drive Circle enables you to explore the highlights of western Canada: the village of Whistler, through cattle country, and on to the Canadian Rockies. You'll also drive along one of the most spectacular roads in the world, the Icefield Parkway, before spending a few days in Banff.
The Canadian Rockies
Canada's premier mountain range requires no introduction. It's the trip of a lifetime. Marvel at the towering Mt Robson and the huge Takakkaw Falls in Yoho National Park. And that's only the beginning. The hard part here is figuring out how to pack everything in. Luckily, the experts at Frontier Canada have traversed these challenging peaks on behalf of countless holidaymakers, and have collected the very best experiences to be had here.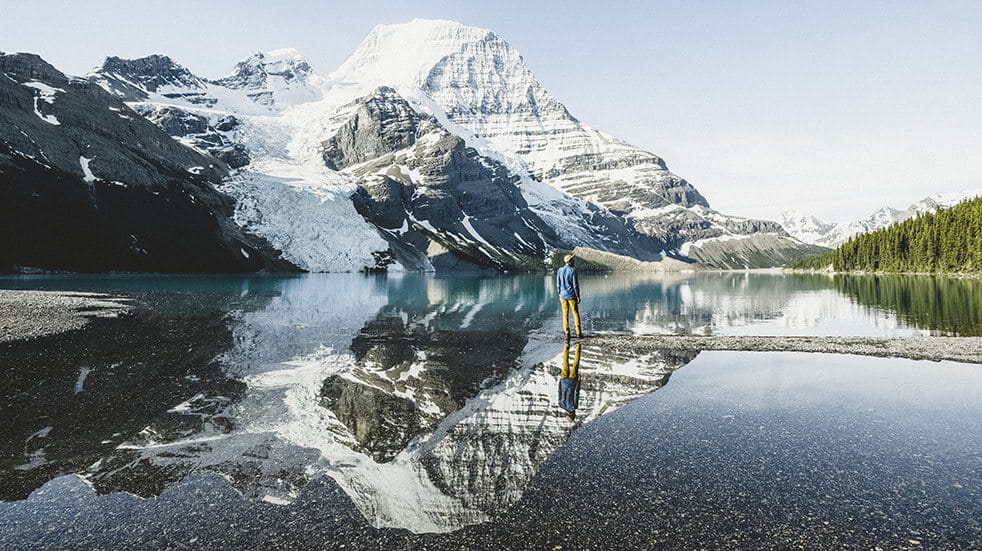 Explore Mount Robson Provincial Park in the British Columbia Rockies.
Frontier Canada's recommended Rockies adventures
Totem Peaks: Vancouver Island, Inside Passage and Canadian Rockies – 19 nights from £2639pp
The Rockies are packed with surprising vistas, shy wildlife and incredible culture. The Totem Peaks one-way fly-drive trip will take you from Vancouver Island through the famous Inside Passage on a ferry mini-cruise, and then following the Skeena River to the Canadian Rockies. From Jasper you can drive along the Icefields Parkway to Banff National Park, before heading home from Calgary.
Rainforest to Gold Rush at Leisure – 10 nights from £6485pp
See the Rockies from an entirely new perspective on the Rainforest to Gold Rush tour – the spectacular Rocky Mountaineer train from Vancouver to Calgary which takes you north into pristine and rarely seen wilderness from Vancouver to Whistler and on to Jasper with overnight stops in Whistler and Quesnel.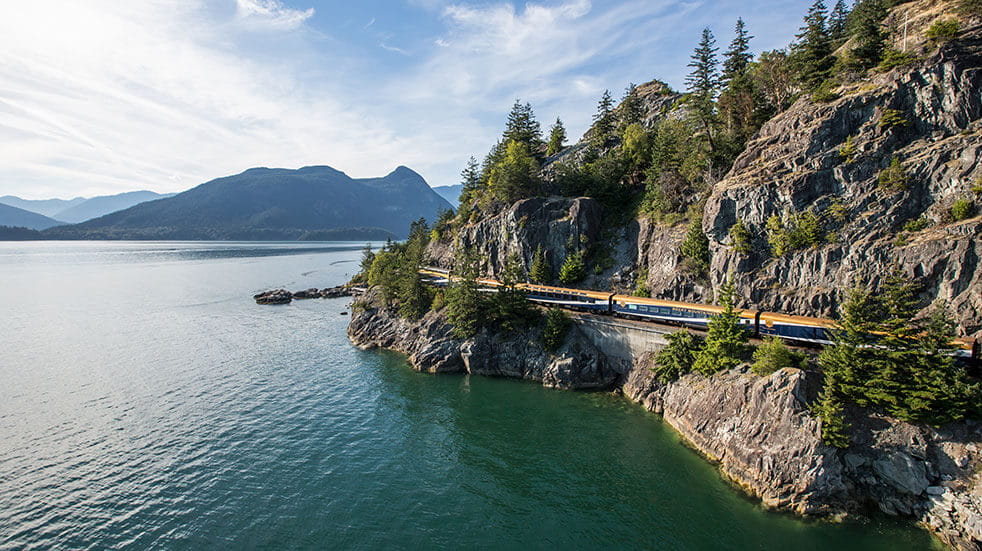 The Rocky Mountaineer train, seen here alongside Thompson River, travels from Vancouver to Calgary through some of Canada's most spectacular scenery.