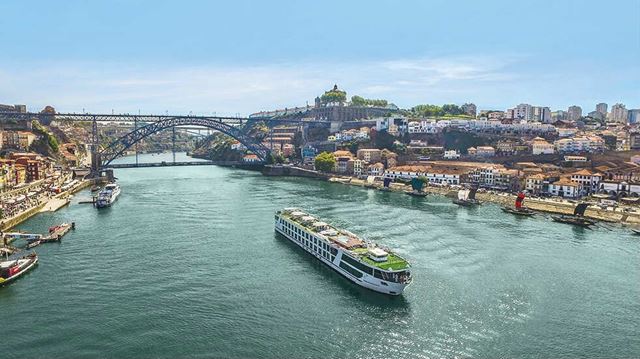 With luxurious cruises, carefully constructed itineraries and expert guides, you'll experience Europe like never before. Here are five tempting trips to whet your appetite.
1. Witness the majesty of Germany's Black Forest and Rhine Gorge
Western Germany offers a fairytale landscape of classic timber houses, dense forest, medieval castles and steep cliffs – you can experience it all as you cruise along the history-steeped Rhine. Obvious draws include the noble Black Forest and dramatic gorges, but there's much more too, from a miniature railway in Rüdesheim to Roman landmarks in Baden-Baden. In fact, there's something for everyone on a range of routes along this river, and you can choose to take in France or Switzerland, too.
Explore your Rhine cruise choices.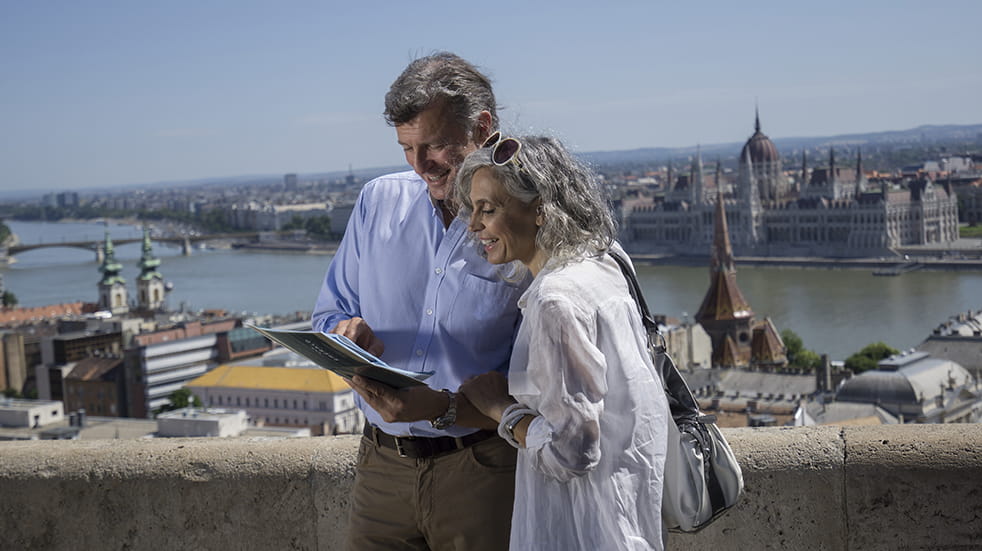 2. Tour vineyards and sample wines in Burgundy and Provence
If you're a wine-lover, this trip will stand out from the others: the Flavours of Burgundy and Provence cruise pairs sweeping vineyard vistas with opportunities to sample local wines and tour vineyards, including private tours of estates such as Châteauneuf-du-Pape and Château de Meursault. You'll also have the opportunity to expand your knowledge and experience with the aid of renowned wine experts. Of course, there's sightseeing too, in some of the region's historic cities such as Lyons, Viviers and Avignon.
See your French river cruise options.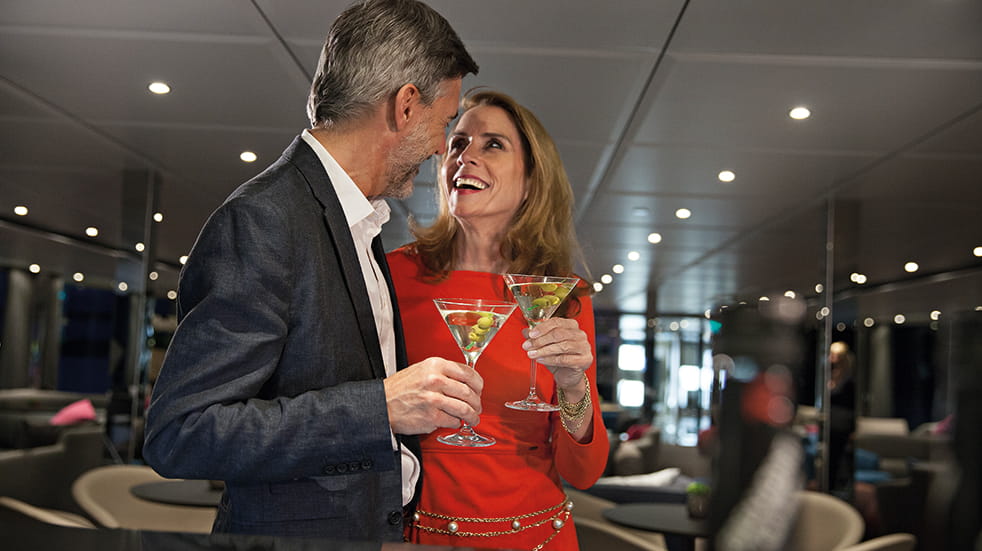 3. Take in the charming townships lining Portugal's Douro River
Step back in time as you cruise past the unchanged villages and unspoilt countryside that nestle alongside Portugal's 'River of Gold'. Green fields, terraced vineyards and Baroque villages offer idyllic scenery in the Douro Valley, while Portugal's cities remain unspoilt – even Lisbon, which offers quaint, picturesque scenes from the river. Add UNESCO World Heritage sites, wine and port-tasting opportunities and bucolic towns, and you see why the River Douro is one of Europe's most memorable routes.
Browse the Emerald Waterways' Douro cruises.
4. From Amsterdam to Arnhem, explore the sights of Holland and Belgium
A weaving, circular passage takes you from Amsterdam's delightful canals into the picturesque Dutch countryside by way of the great Rhine River, which will carry you past tulip fields, ancient villages and towns including Dordrecht, the country's oldest city, before a trip to the UNESCO World Heritage site of the 18th-century Kinderdijk windmills. From there, it's on to Belgium, to explore medieval architecture in Antwerp and military history at Arnhem before returning to Amsterdam.
Find out more about Belgium cruises.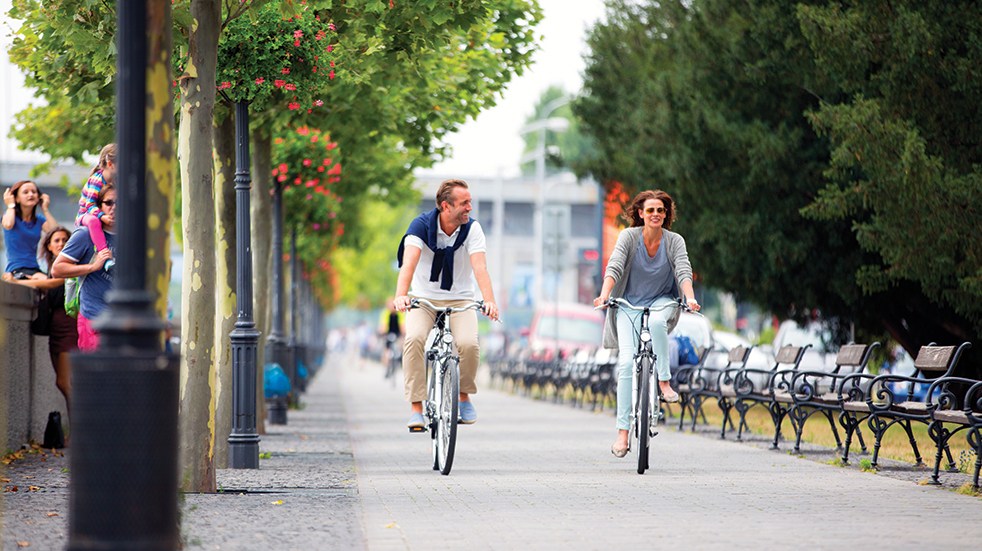 5. Explore Eastern Europe along the Danube
Take in some of the Continent's most historically significant cities as the Danube carries you through the heart of Eastern Europe. The most difficult part will be choosing your route as you decide which cities to include along the Danube's mighty path from the Black Forest to the Black Sea. From the lively streets of Budapest, via the cultural melting pot of Vienna to the ancient fortifications of Nuremberg, there are innumerable architectural delights and picture-perfect valleys along the way.
Discover River Danube cruises.
Travel in style with Emerald Waterways
Arrive in the heart of each destination in style on-board Emerald Waterways' chic, innovative Star-Ships and enjoy impressive features on board, such as a pool and cinema, panoramic sun deck and well-appointed suites and staterooms. From horizon-expanding excursions to return flights and all on-board meals, every Emerald Waterways river cruise is generously packed with inclusions as part of its promise of exceptional Emerald value.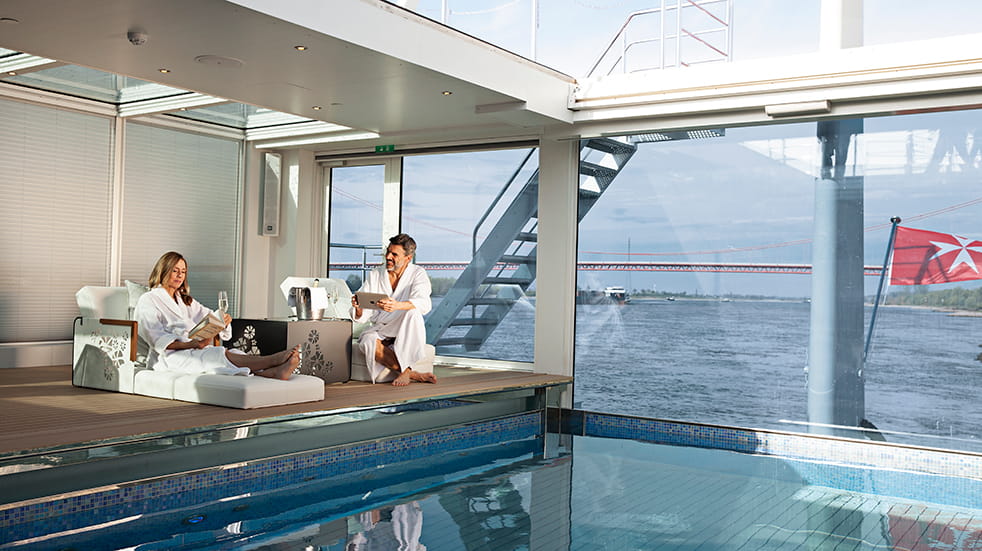 2020 European river cruises are now on sale
Book before 14 May 2019 and save up to £1000 per couple, plus enjoy €250 per cabin to spend on additional holiday treats while on board. Perhaps enjoy drinks on the sun deck, pay a visit to the on-board hairdresser, or choose a relaxing treatment or two from an extensive spa menu. Indulge in your choice of additional holiday treats courtesy of Emerald Waterways.
With 2020 itineraries available at 2019 prices, and a special low deposit of £300 per person, now is the perfect time to book your boutique river cruise.
To book, or for more information, call free on 0808 231 8878 or visit the Emerald Waterways website.