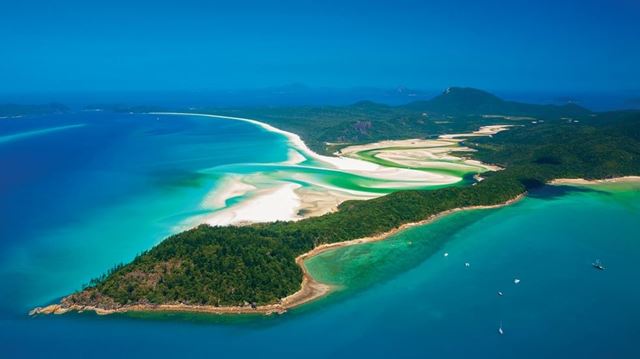 From bright coral reefs and sandy beaches to alpine forests and soaring peaks –find epic landscapes and more on a trip to Australia or New Zealand.
Fall under Australia's spell
Experience the enviable Australian lifestyle as you join the dots between coral reefs, steamy rainforests and sophisticated Sydney on the East Coast.
Be warned: visiting Australia can lead to unexpected life choices, with many travellers finding themselves reluctant to return from a trip Down Under (hence the large expatriate population).
You can see why people stick around, because the quality of life in Australia is enviable. Many of the clichés are true: sun-kissed surfers, beachside barbecues, hopping kangaroos and tree-hugging koalas. But of course, there's much more to the country than that.
The East Coast offers a snapshot of many of Australia's highlights, not least the Great Barrier Reef, whose colourful coral gardens offer arguably the world's best diving and snorkelling. The East Coast is also scattered with idyllic islands, such as Fraser and Hamilton, which are the epitome of tropical bliss.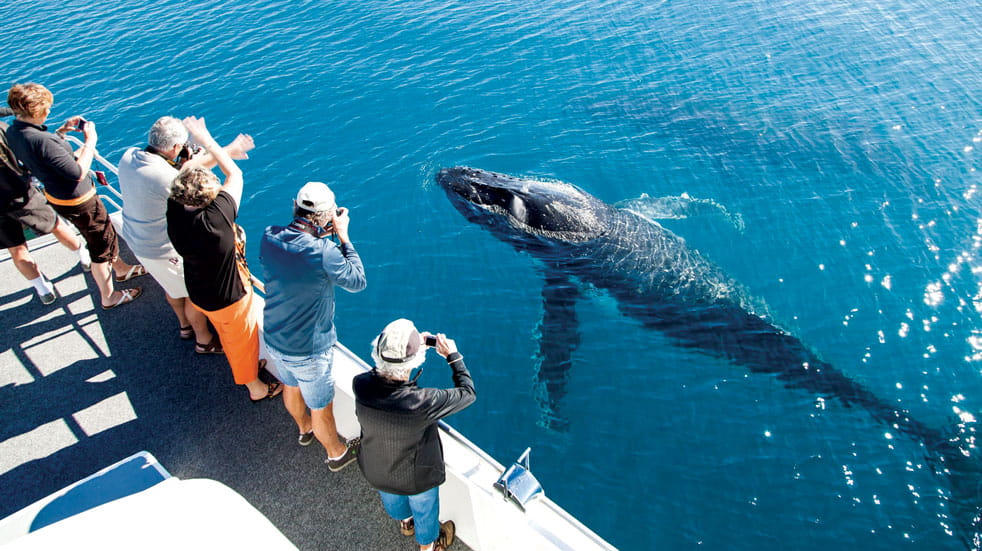 Fraser Island is known as the whale watching capital of the world.
Famed for its beaches, theme parks and booming culinary scene, the Gold Coast also acts as a gateway to Queensland's jungle hinterland, which, as they say, provides 'the green behind the gold'. Expect verdant forests, lofty mountains and time-warp villages.
Then there's Sydney, a cosmopolitan city of breathtaking beauty. Scattered around its famous harbour, this multicultural metropolis is home to some of Australia's most cherished cultural institutions, including the iconic Opera House. Its world-class dining scene, lauded nightlife and gorgeous beaches add to the appeal.
Australia Sky recommends:
East Coast Islands & Rainforest Escorted Tour, 13 Nights from, £3,829pp including flights.
Trip highlights:
Experience the beauty of the renowned Gold Coast
Relax and admire the scenery in Noosa
Take a trip to Fraser Island and explore on a 4WD tour
Take a dip in beautiful Lake McKenzie, surrounded by beautiful beaches
Visit stunning Hamilton Island in the Whitsundays
Go snorkelling at the famous Great Barrier Reef
Add a visit to the Red Centre: two nights from £499pp
Tailor-make your perfect Australian adventure on our website or talk to our experts.
---
Go road tripping across New Zealand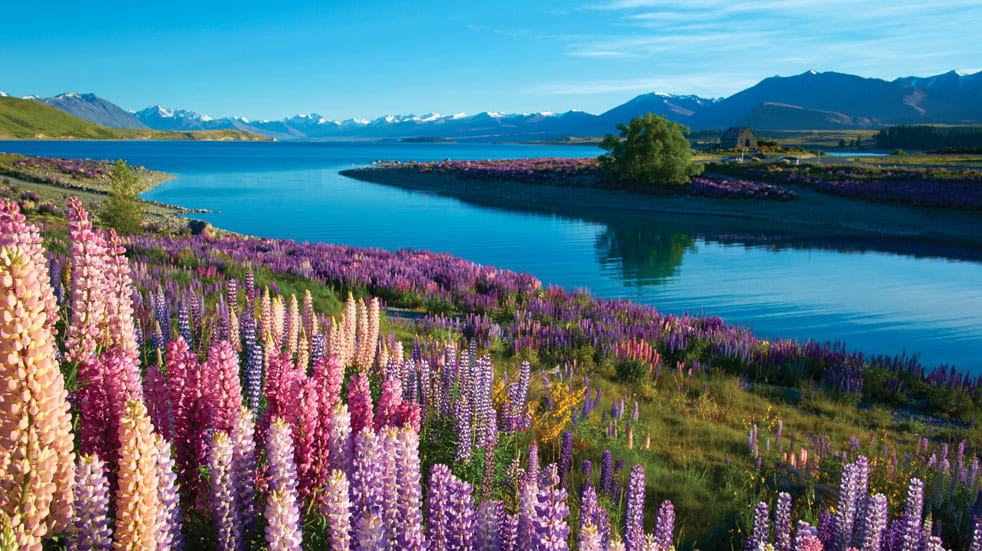 Beautiful by day, Lake Tepako is a perfect spot for stargazing at night.
Encompassing some of the most dramatic landscapes on Earth, New Zealand also serves up sophisticated cities, fascinating histories and indigenous culture. Discover it all on an unforgettable road trip.
Welcome to Lord of the Rings country. You don't have to spend long here to see why it was chosen as the filming location for the movie adaptations of JRR Tolkien's seminal fantasy novel.
The scenery here is spellbinding. Mindboggling. Immense. There aren't enough superlatives. New Zealand seems to have it all: subtropical islands, geothermal pools, rolling vineyards, rugged shores, alpine forests and soaring peaks, to name a few.
The best way to explore it is by car, joining the dots between pretty cities such as Christchurch and Auckland, and epic landscapes such as Haast Pass, home to vertiginous forests, turquoise lakes and soaring mountains.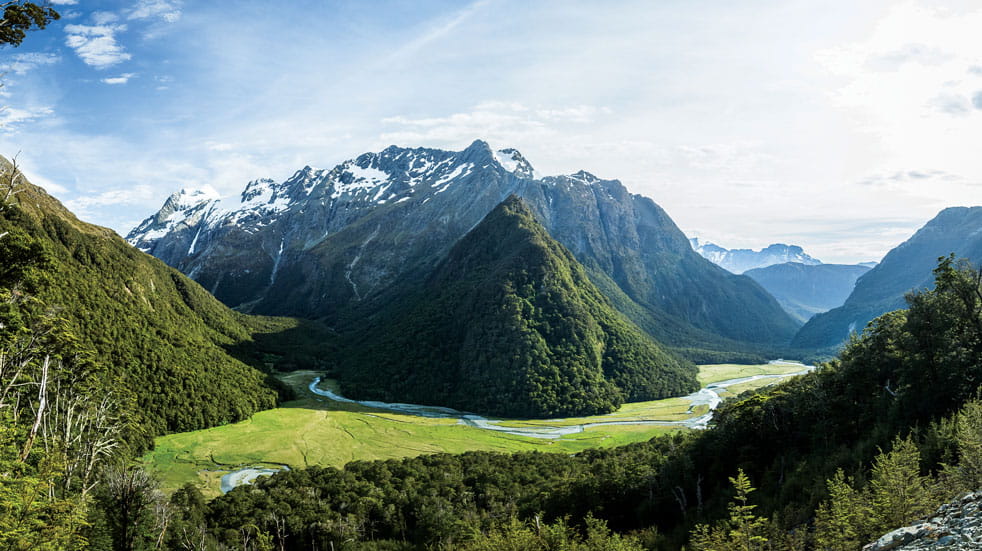 The South Island's Routeburn Track is one of New Zealand's best hikes.
New Zealand's Maori culture provides a fascinating subplot, particularly in Rotorua, which is revered for its geysers and mud pools.
Mãori and Scottish culture combine in Dunedin, a Scottish settlement down south that takes its name from the Gaelic word for Edinburgh. It's not uncommon to hear bagpipes ringing out here.
Another notable highlight is the TranzAlpine passenger train, which has a deserved reputation for being one of the world's best railway journeys. Rattling through some of the South Island's most dramatic scenery, it gives road trippers a chance to kick back and let the train take the strain.
New Zealand Sky recommends:
Grand New Zealand Self-Drive Tour, 22 Nights from, £3,429pp including flights.
Trip highlights:
Explore Auckland and the breathtaking harbour
Spend a couple of days in the subtropical Bay of Islands
Travel along the Kauri coast en-route to Rotorua
Journey across the Cook Strait
Explore Christchurch and Dunedin
Travel along the Haast Pass, taking in the spectacular scenery
Take the TranzAlpine train, one of the world's most famous trips
For our full range of New Zealand tours, please see our website or talk to our travel experts about creating your holiday of a lifetime.