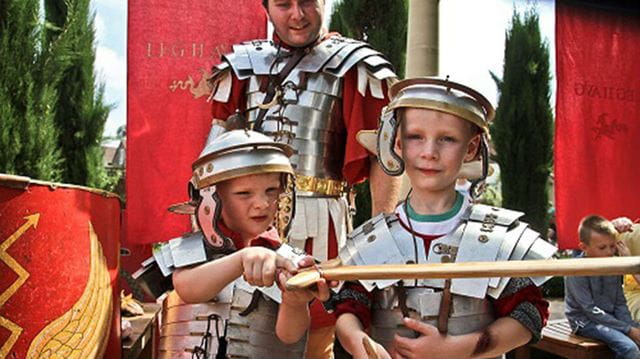 Want to experience culture, wildlife and historic sights within easy reach of the Welsh capital? Here are some of the best days out to enjoy with kids in the Cardiff area.
1. Caerphilly Castle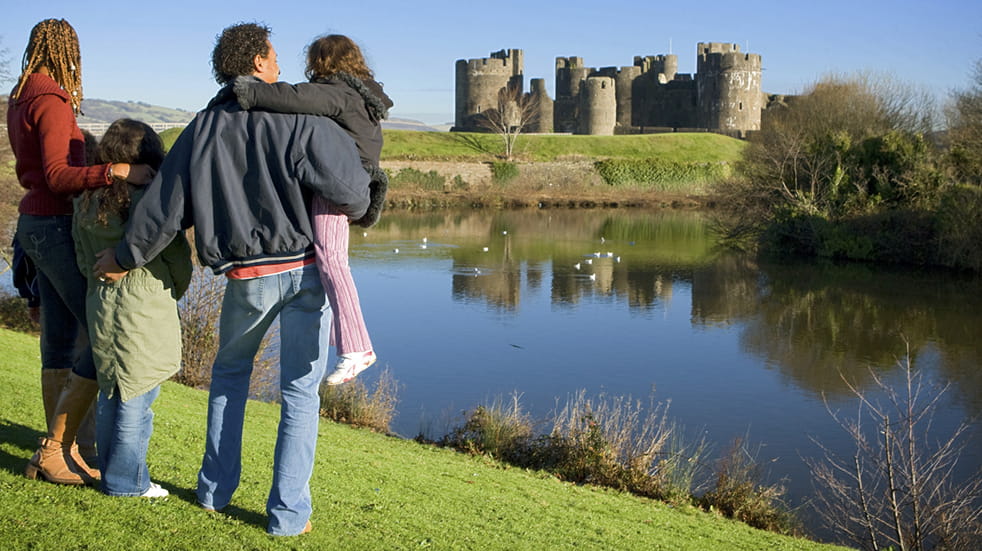 © Crown Copyright (2018) Cadw, Welsh Government
Fans of the BBC TV series Merlin will recognise this imposing stronghold as the backdrop for many scenes. Caerphilly is Wales' largest castle and was built in medieval times to help secure Henry III's power in South Wales.
There have been few alterations since then so a visit to Caerphilly is like stepping back in time to the 13th century. That being said, you might notice one section of the walls that could give the Leaning Tower of Pisa a run for its money. It was nearly toppled during an attack by Oliver Cromwell's Roundheads. Kids will enjoy exploring the castle in which they can play princes and princesses to their hearts' content.
---
2. Bridgend Miniature Railway
Head to Bridgend Miniature Railway, where train-obsessed kids and adults alike will be able to ride a range of little locomotives. Some are powered by traditional steam, while others run on more modern fuel like diesel and even electricity. The centre is set in several acres of woodland, which makes a lovely place for a picnic.
Check opening times, though, as the miniature railway isn't open every day.
---
3. Amelia Trust Farm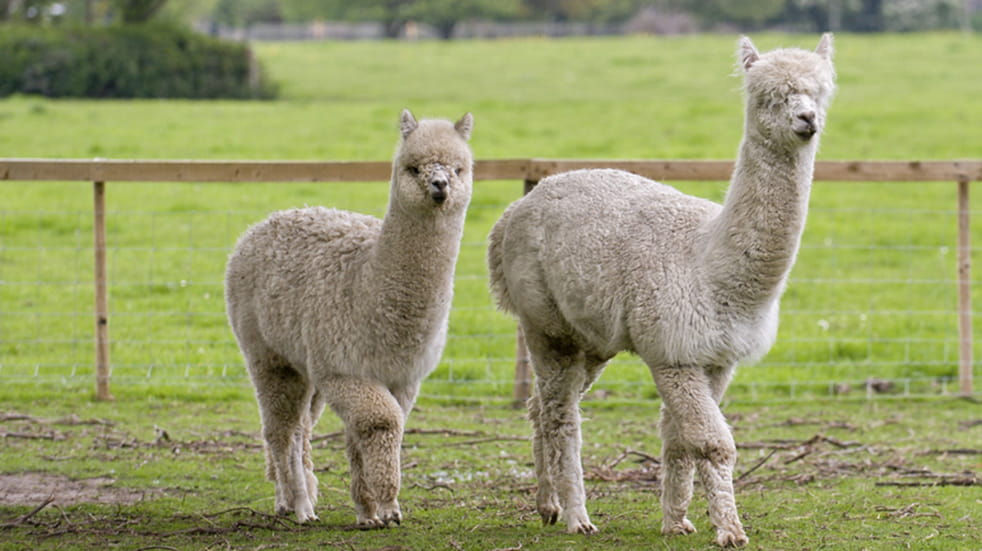 Amelia Trust Farm is a charity working with vulnerable and disadvantaged young people, which is also open to the public. You can see 20 species of animals from pigs, sheep, goats, donkeys and chickens to some very amorous frogs – if you go at the right time of year. There's also a bird hide, woodland walks, a gnome and fairy trail, and an outdoor play area complete with a sit-on tractor.
Entrance to the farm is free, so do pop into the coffee shop for a slice of cake or make a donation in one of the collection boxes for the great work happening here. Dogs are allowed on the farm but must be kept on leads at all times.
---
4. Cefn Mably Farm Park
This is an ideal day out for families with children who adore animals. Cefn Mably Farm Park has ponies, sheep, donkeys, chickens and more, and smaller pets that can be handled. Older kids can tear around in the go-karts or start an excavation with the diggers.
Younger children will be kept entertained in the park's indoor soft-play area, whatever the weather. This is also the perfect spot for frazzled parents to grab a cuppa and a piece of cake in the adjoining café.
---
5. Barry Sidings Country Park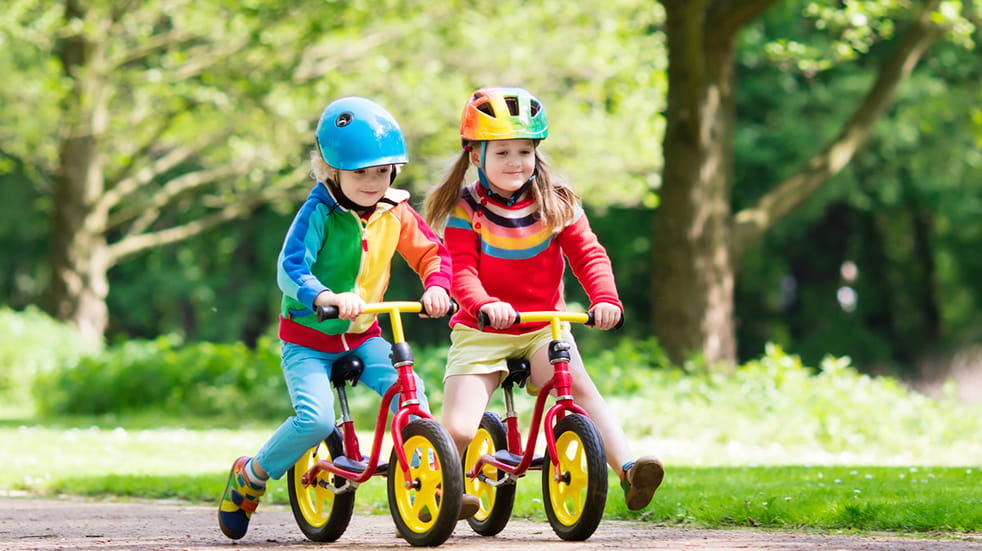 Pull on your walking boots and head off in search of wildlife along the trails Barry Sidings Country Park, which is just over half an hour outside Cardiff. BMX fans can also bring their bikes for a ride around the dedicated track. The park has plenty of open space for families to meet up with friends for outdoor games or a barbecue, and there's a great children's playground.
If you do happen to need some refreshment after a hard day exploring, call into the café for one of its awesome chocolate milkshakes.
---
6. National Activity and Diving Centre
While it may be a little further afield (roughly 45 minutes by car from Cardiff, close to Chepstow), Tidenham still makes for an incredible family day out from Cardiff. At the National Diving and Activity Centre you'll find a large flooded quarry – great for inland scuba diving! There's a huge range of other activities – especially great for slightly older kids and adults – like a zip slide, a giant 3D swing, paddle boarding, kayaking, bungee jumping, and the recently opened Atlantis Aqua Park.
---
7. The Royal Mint Experience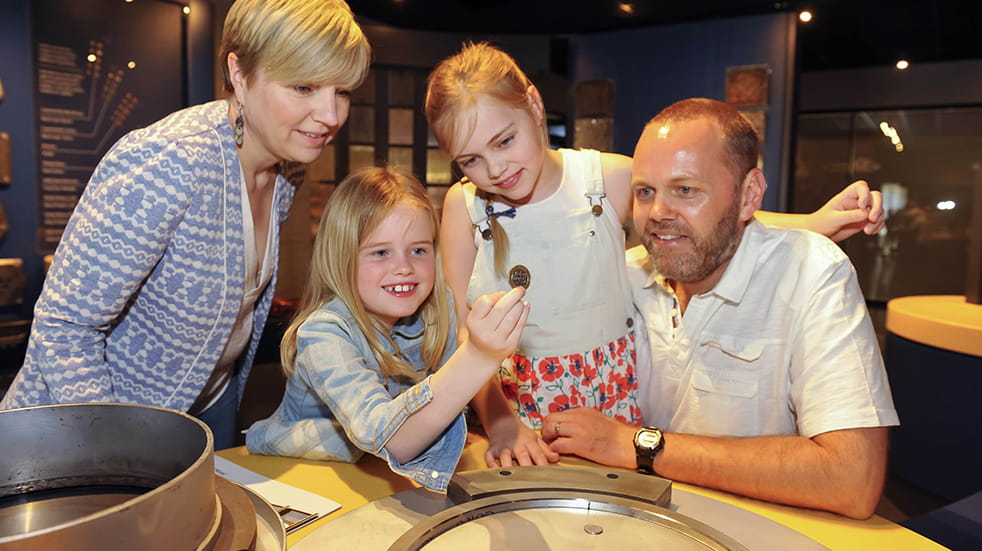 A tour of the Royal Mint is a fascinating day out that will make you think differently about the coinage in your pocket. Security is tight so expect some checks before you enter the area where small pieces of metal are transformed into legal tender – the factory. There's also an exhibition explaining the history of coins, important coin collections and other instantly recognisable keepsakes crafted by the Royal Mint, like military and sporting medals.
The tour of the factory is pushchair accessible and takes 45 minutes. Allow at least an extra hour for the exhibition. This experience is probably more suited to older children with an interest in history, sport and design.
---
8. National Roman Legion Museum
Did you know that the fortress of Caerleon in Wales was the Romans' most far-flung outpost? The Roman Legion Museum now stands here in a place that was used by the Romans for 200 years. There are vast amounts of artefacts in the museum's collection.
Visit on a weekend to hear talks about the life of the soldiers and about the weaponry they used to fight off Celts. Kids can even try on some Roman armour for themselves. Visit the museum's Capricorn Centre for more opportunities to dress up and play games. Entry to the museum is free but there may be a charge for special events like historic reenactments.
---
9. Tredegar House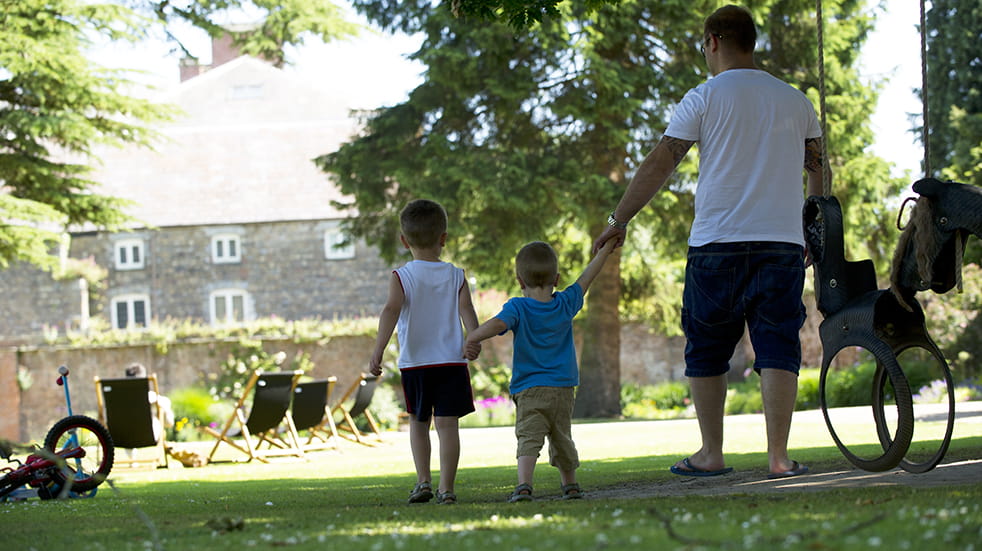 © National Trust Images
This is a house full of intrigue and fun things for children to do. Spot carved wooden faces in the Brown Room, dress up as one of the house's historic characters in the New Parlour, or try your hand at folding serviettes in the service wing. A stately home has stood on the site of Tredegar House since medieval times but it has been remodelled extensively since. Most recently a project has been started to repair the slate roof and windows, so expect some work to be happening during your visit.
Outside there's an Orchard Garden, Orangery Garden and Cedar Garden – the latter is a great spot to run around or enjoy a picnic. Further from the house seek out the lake and spot wildlife in more than 90 acres of grounds.
---
10. Parc Slip Nature Reserve
This 300-acre nature reserve has been created on the site of a former mine and is now a place to discover some of Wales' rarest wildlife. During your visit you might spot the endangered great crested newt, harvest mice or lapwings enjoying the peace of the reserve.
Bring your bikes and tackle 4km of car-free cycle track, or borrow some binoculars and visit one of the hides to spot migrating birds. Make sure you call in at the visitor centre to report what you've seen. While there, learn about Parc Slip's mining history and reward yourselves with a cake and a cuppa in the café. Dogs are welcome in the reserve but must be kept on a lead.