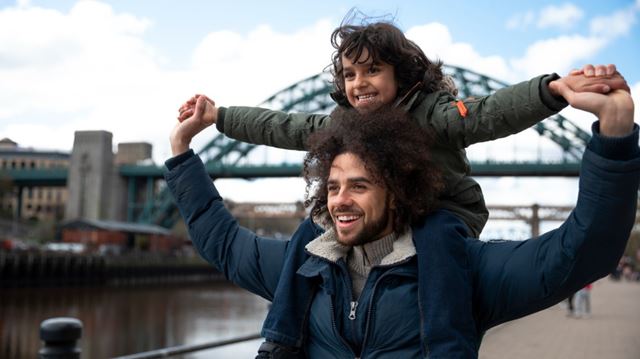 December is always a magical time, as it's filled with festive events to get us in the mood for Christmas.
But there's so much more happening this month besides the seasonal staples. On this page, we'll bring you our pick of the best free events to attend in December, to help you fill your calendar. Whether you're into crafting, choir performances or Caribbean dance, you'll find it here...
---
1. Discover some fabulous photography
Armin Amirian: Surreal Scapes, until 20 December
Online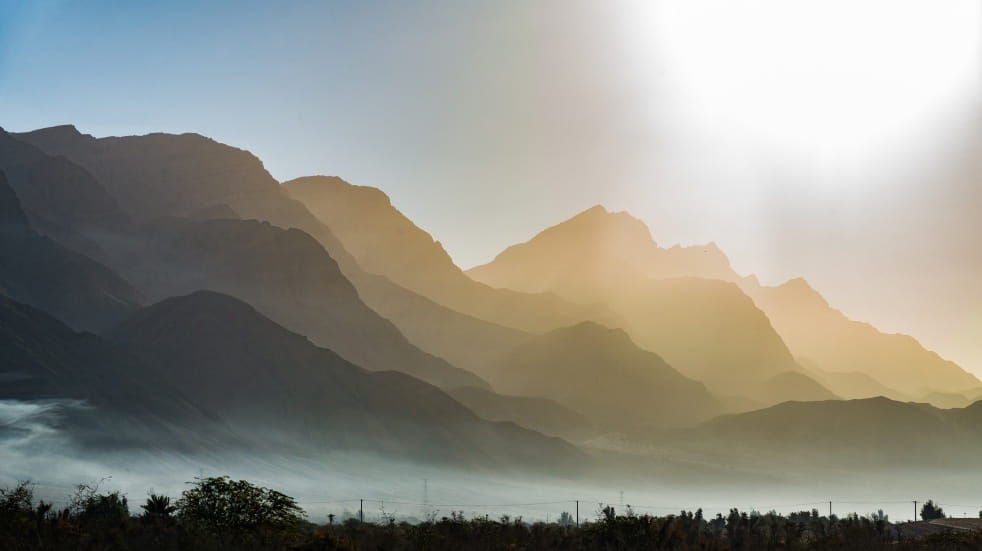 Iranian photographer Armin Amirian specialises in surreal imagery, providing his own unique take on everything from grand religious architecture to derelict houses. Hosted online by Janet Rady Fine Art, Armin Amirian: Surreal Scapes gives you the chance to discover some of his works. With themes ranging from culture to conflict, his photos are as thought-provoking as they are eye-catching.
---
2. Hunt for unique gifts
Belfast Christmas Market, until 22 December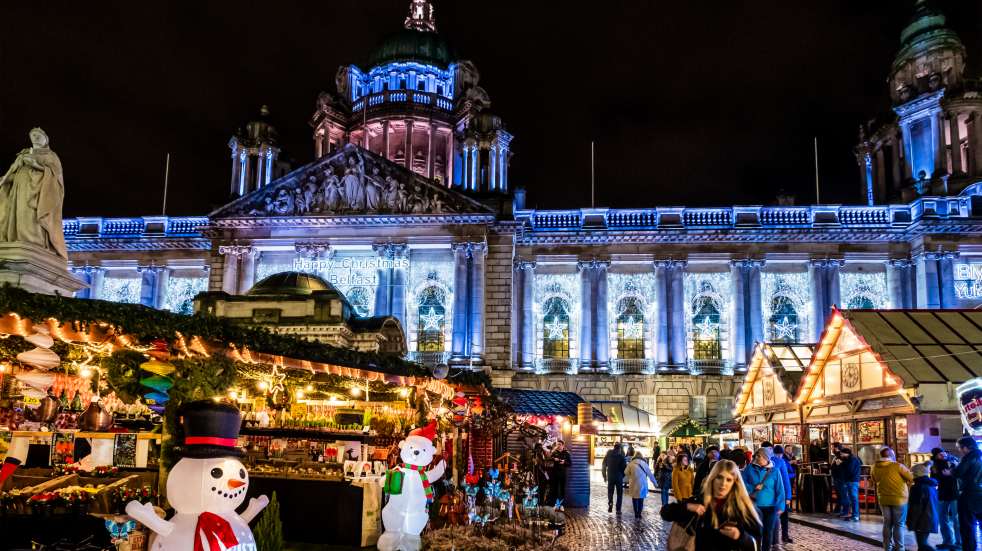 With lots of Christmas markets happening across the UK in December, you'll have plenty of opportunity to pick up some lovely handmade goodies. One of our favourite markets is taking place in the grounds of Belfast City Hall. While you'll have to pay to visit Santa in his grotto and take a ride on the vintage carousel, it won't cost a penny to browse the stalls and soak up the Christmas spirit.
---
3. Gain a unique insight into refugees' lives
We Are All Connected, until 23 January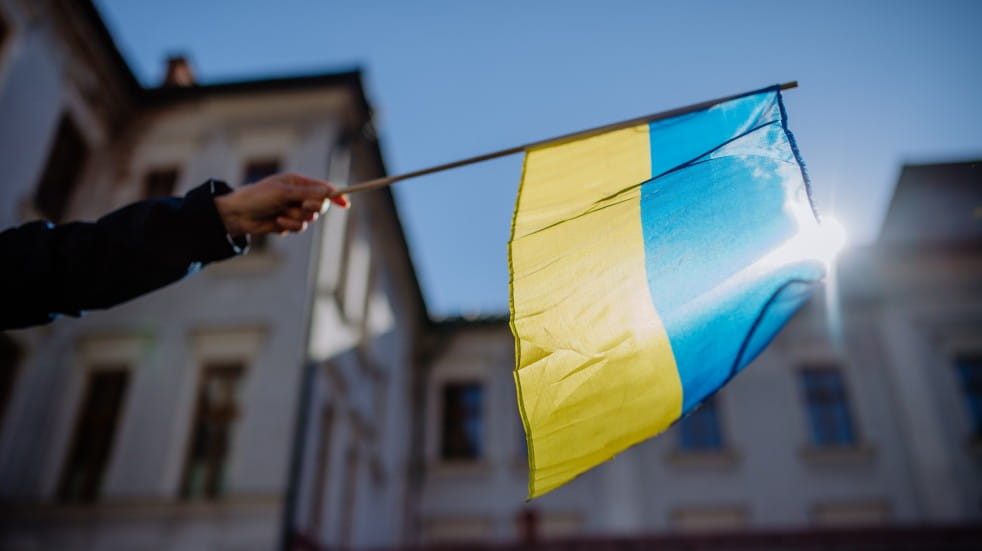 Over the past year, many thousands of Ukrainians have become displaced by the conflict that has devastated their country. Among them are the six brave artists whose work makes up We Are All Connected at London's Migration Museum. Exploring themes such as inner doubt, self-discovery and the understanding of one's roots, it's as poignant an exhibition as you'll see all year.
---
4. Uncover some medical history
Cancer Revolution: Science Innovation and Hope, until 29 January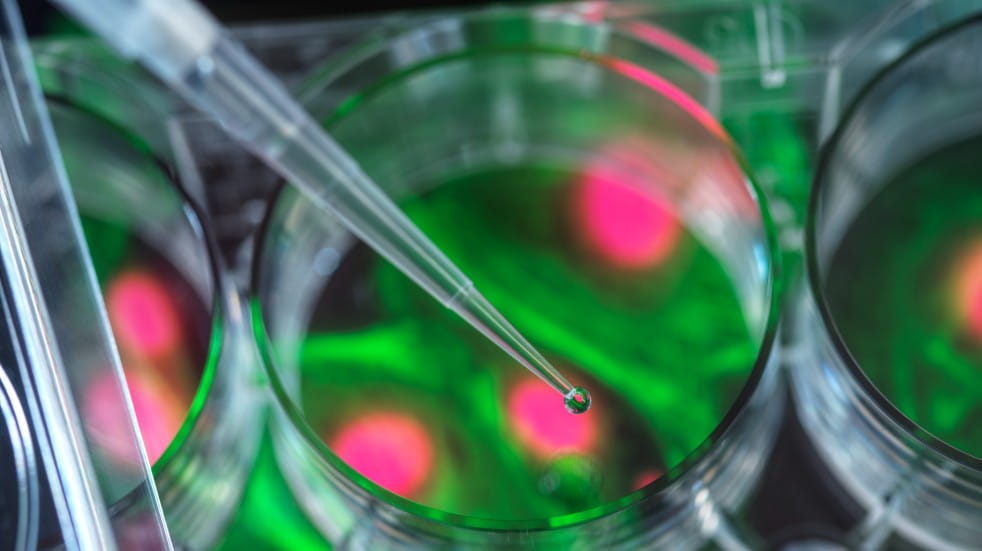 Scientists around the world have been doing everything they can to find a cure for cancer. A world-first, the Cancer Revolution: Science Innovation and Hope exhibition at London's Science Museum focuses on their efforts. Featuring over 100 objects and personal accounts, it provides a fascinating and often moving insight into their groundbreaking work. Booking is essential.
---
5. Take part in some carol singing
Christmas Sing-Along, 7 December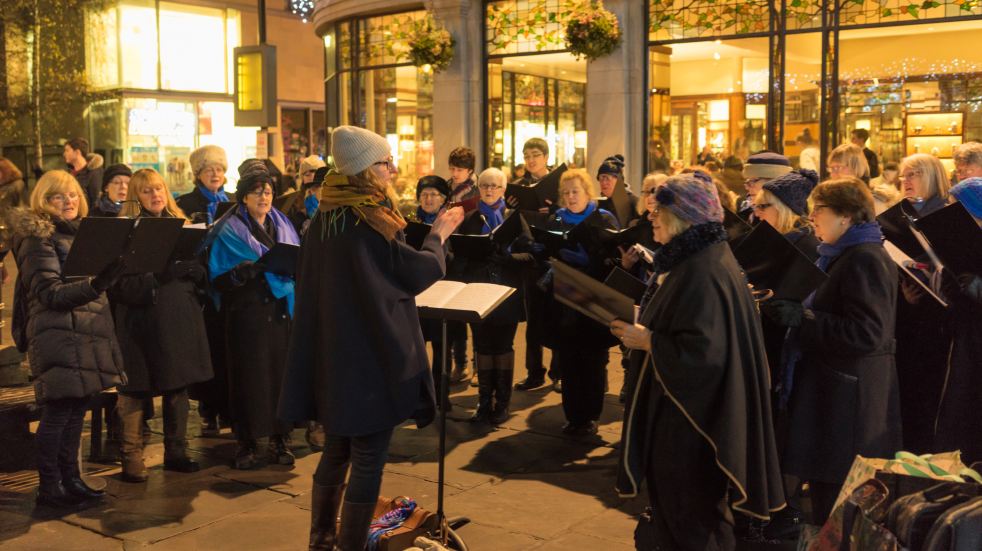 If you happen to be on the south coast of England tonight, why not head to Portsmouth Academy, where the local Boundless group will be hosting an evening of festive singing. In between belting out those seasonal favourites, you can tuck into free mince pies and mulled wine, while sharing jollities with members of the club. Don't forget to wear your Christmas jumper if you have one!
---
6. Visit Saint Nick
Edinburgh Christmas Santa Parade, 3 December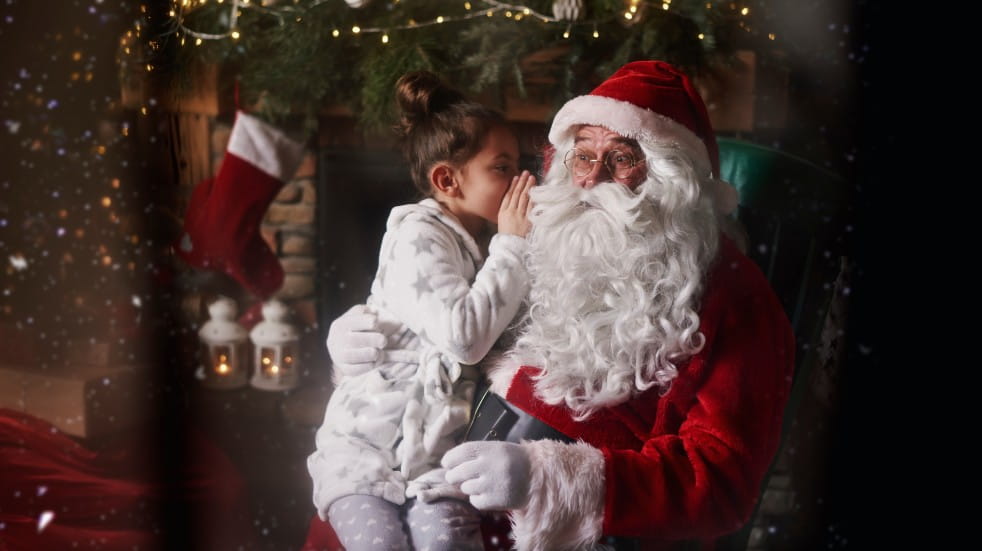 Santa is very busy at this time of year, but he'll be taking time out of his schedule to appear in a festive parade through the streets of Edinburgh. Starting from Saunders Street in Stockbridge at 10.15am, the procession will also include a pipe band playing seasonal songs, not to mention the beautiful Cairngorm reindeers. If this doesn't get you in the Christmas mood, nothing will!
---
7. Have a street party
Magical Christmas Weekend, 3 & 4 December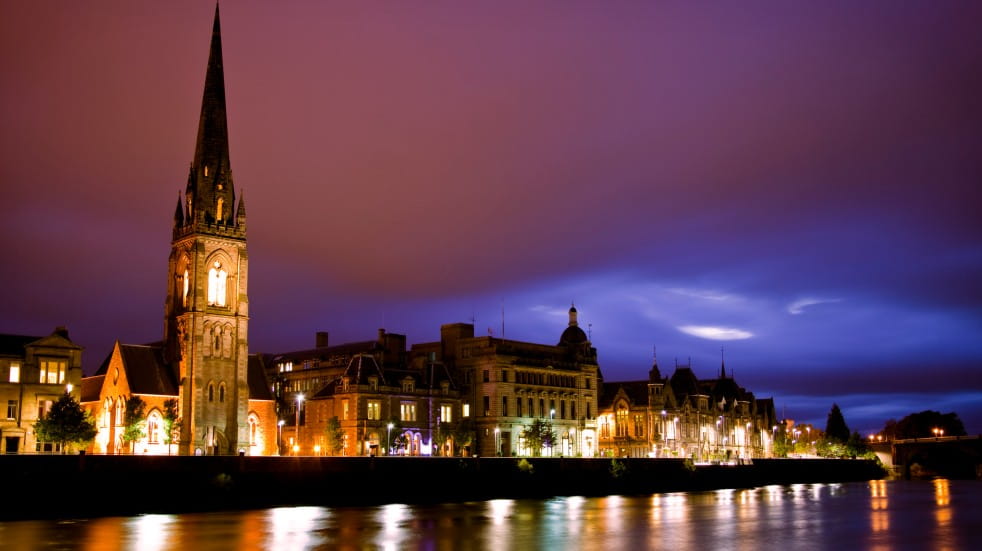 For two days, the streets of Perth in Scotland will be alive with festivities as the city hosts its Magical Christmas Weekend. Actually, the 'magical' part of the title is literal, as the Mill Street Stage will welcome some of the UK's top magicians. But there will also be plenty of more traditional Christmas activities, including a lantern and nativity parade, plus a costumed Santa run!
---
8. Discover a wealth of new talent
Made in Bristol Gift Fair, 3, 4, 10 & 11 December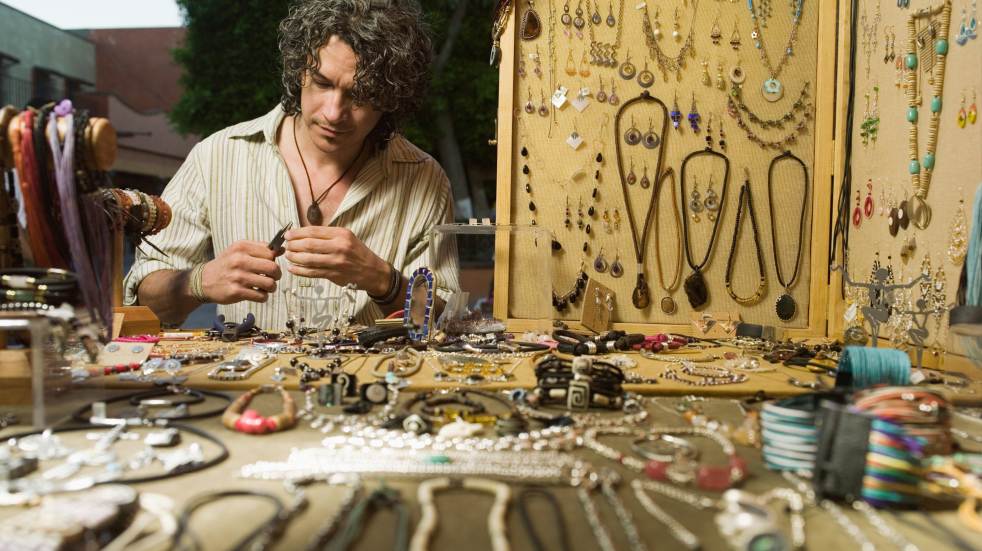 A mind-boggling array of talent will be on display at the Made in Bristol Gift Fair, with over 200 stalls populating six floors of the Bristol Beacon (formerly the Colston Hall). Even if you don't plan to buy anything, you'll be more than welcome to spend a few hours browsing the myriad creations on offer. With many of the artists on hand to engage in a chat, you might even pick up a craft tip or two.
---
9. Browse some bygone bits and bobs
Stratton Oakford Antiques Fair, 4 December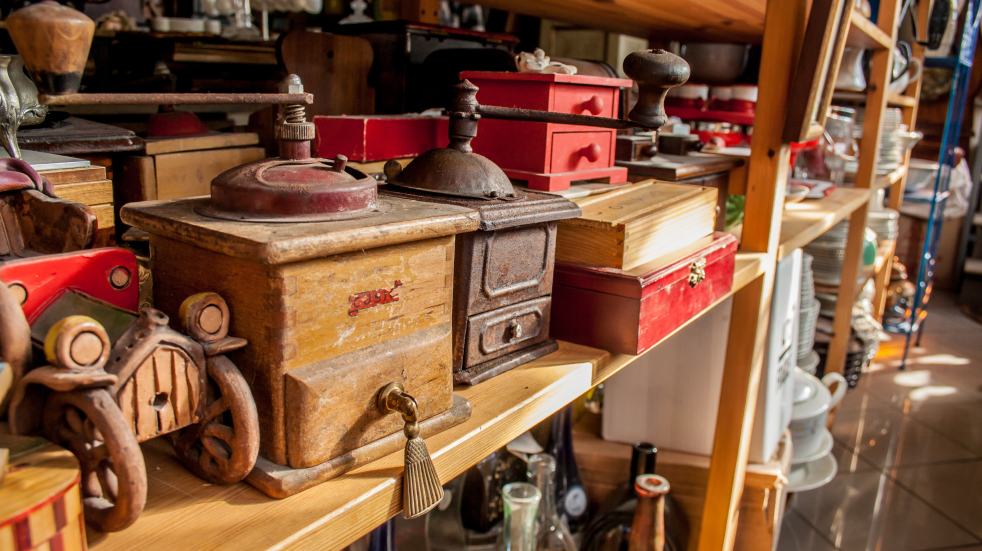 Dusty old books, pre-loved jewellery, vintage furniture... There'll be hundreds of artefacts to browse at the Stratton Oakford Antiques Fair. Taking place at the Whittlesey Indoor Bowls Club near Peterborough, it sees around 50 sellers displaying their wares, which come from a variety of eras. While it costs money to have a table, entry is free for everyone else, so come and have a rummage.
---
10. Create some festive treats
Christmas Truffle Making with Chef Jethro Carr, 6 December
Online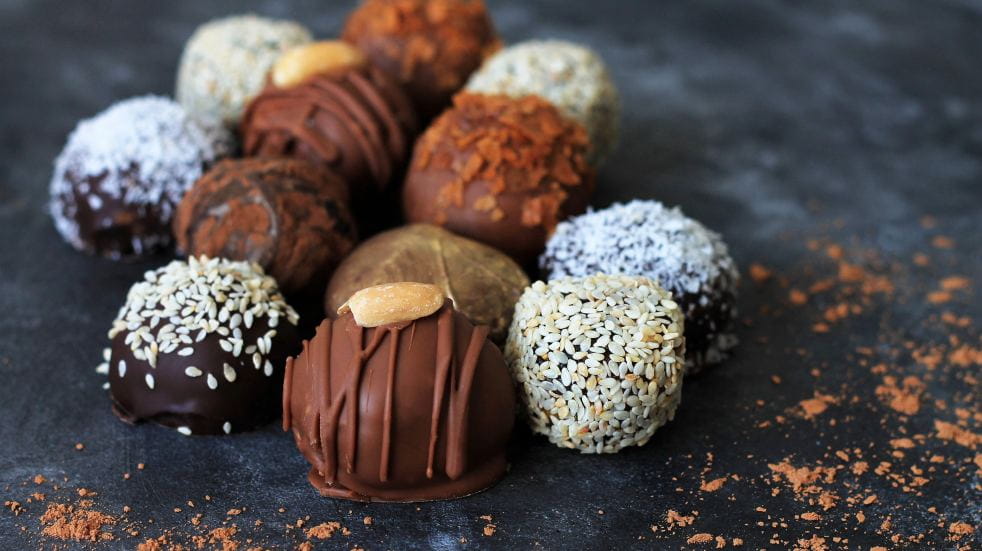 Impress your Christmas dinner guests this year by serving up a plate of homemade treats. In this live online cookery class – exclusive to Boundless members – Brighton Community Kitchen chef Jethro Carr will show you how to make some festive truffles, which can then be shared with loved ones (or kept for yourself!). Note that you'll need to register and download the ingredients list in advance.
---
11. Get out in the wild
Free Christmas Spectacular at Lincolnshire Wildlife Park, 1–23 December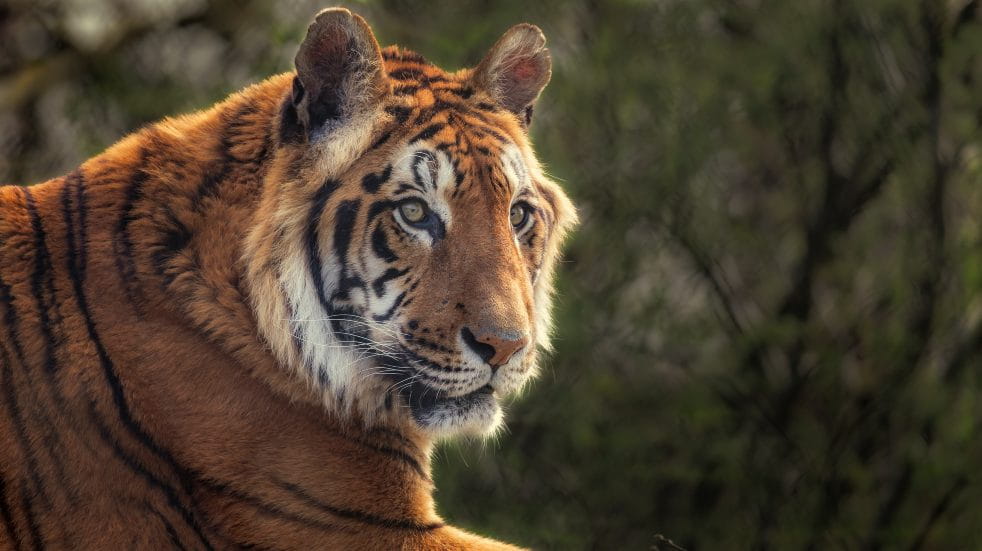 To cheer up families during the cost of living crisis, Lincolnshire Wildlife Park is hosting a Free Christmas Spectacular throughout most of December. As well as the usual birds and animals, visitors will be able to enjoy an enchanted forest, an elves' worksop, the Grinch's lair and more. For a small donation to charity, your kids can even visit Santa. They'd best get their Christmas wish list ready!
---
12. Enjoy a winter walk
Holly Hike, 10 December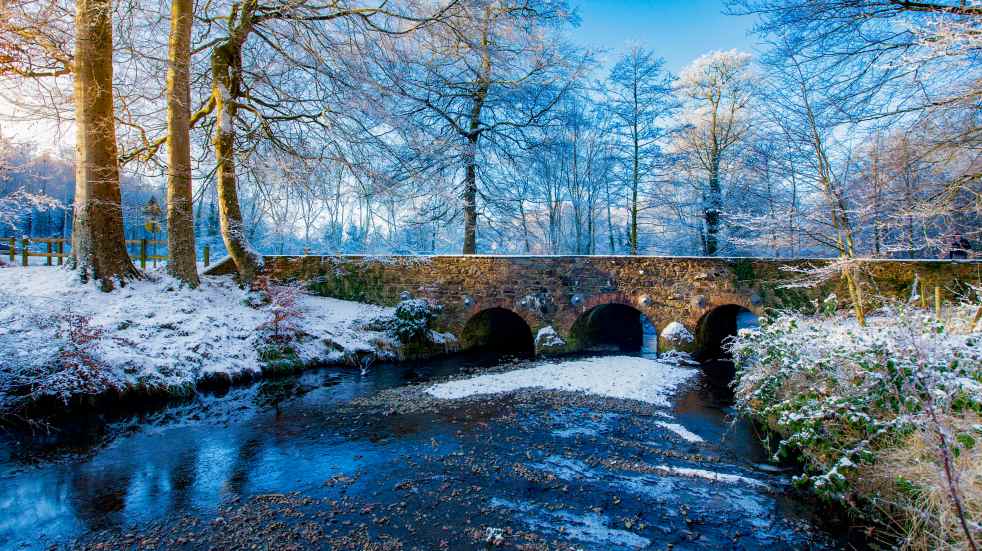 Britain's rural areas can look truly magical in the winter – and nowhere is this more apparent than at Lagan Valley Regional Park in Northern Ireland. This morning, take a guided tour of the park, on which you can admire the frosty landscapes and learn about some of the wildlife that can be found here throughout the colder months. While the tour is free, booking is essential as places are limited.
---
13. Attend an online performance
The All Sorts' Live Stream, 8 December
Online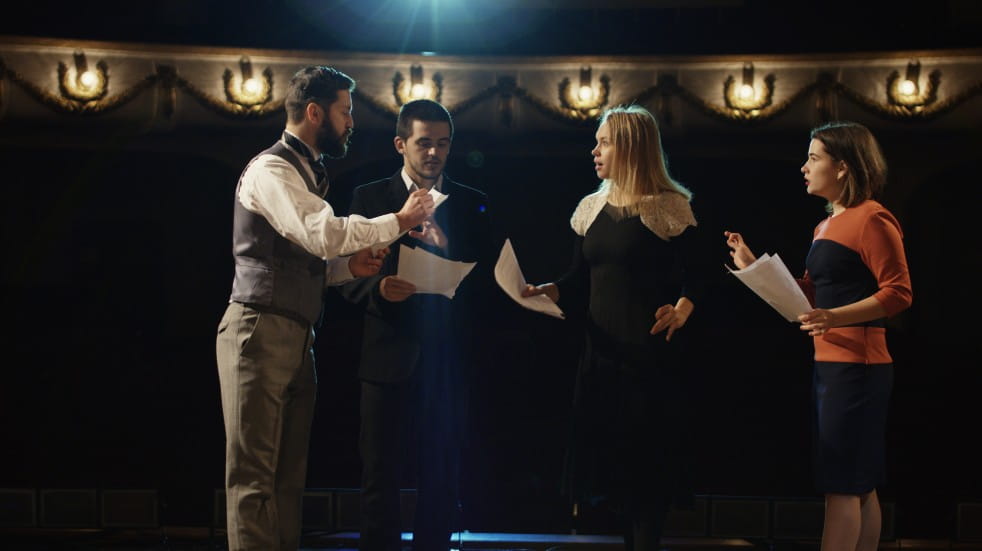 Fancy something a bit different to the usual Christmas concert fare? Then don't miss tonight's free online show by The All Sorts. Hosted by the University of Glasgow, it'll see the renowned opera quartet performing a number of festive favourites in their unique a cappella style, which combines classic barbershop with classical arrangements. We guarantee you'll be tapping your toe!
---
14. Get some fresh ideas
Winter Vintage and Makers Market, 9-11 December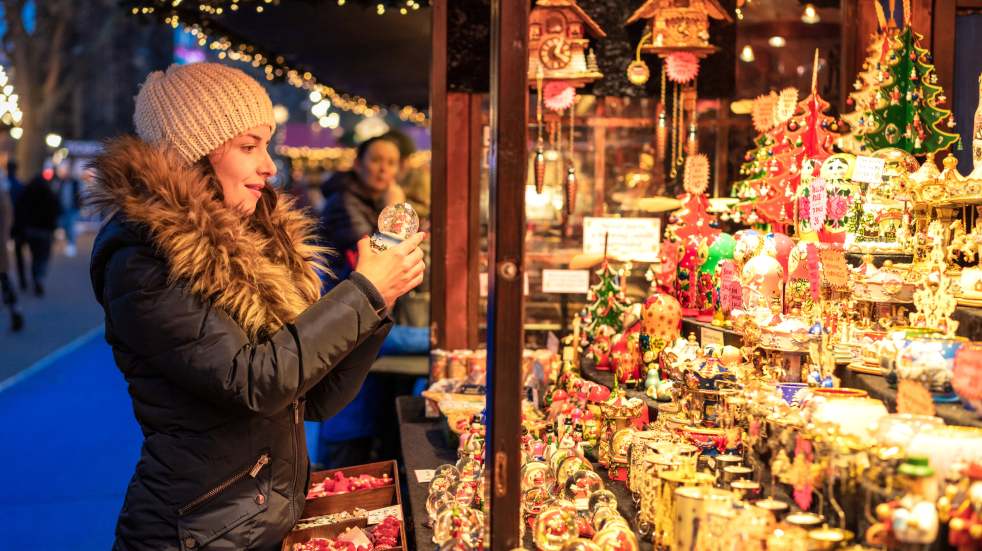 Bored of trawling the high street for Christmas presents and decorations? Well, the Winter Vintage and Makers Market will offer a whole new shopping experience. Over three days, the National Waterfront Museum in Swansea will house dozens of stalls selling everything from retro ornaments to handmade jumpers. It's free to enter, but keeping your purse in your pocket may be a challenge!
---
15. Join in the festivities
Free Festive Fun Day, 10 December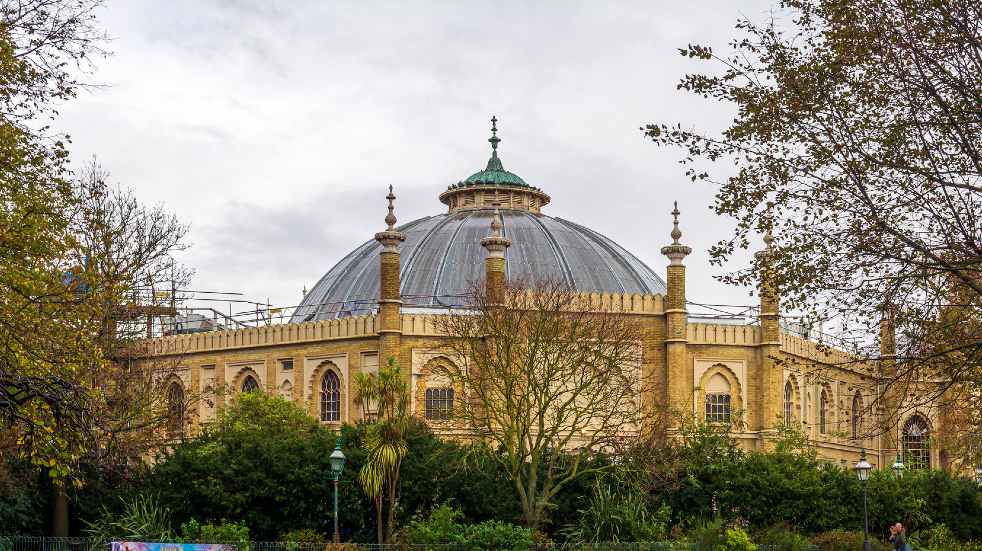 Brighton Dome will be full of seasonal cheer today as the venue hosts its Free Festive Fun Day. From 10am to 4.30pm, there will be a programme of activities and performances designed to entertain the whole family, from choirs and craft tables to stalls and shadow puppet workshops. If all of that fun leaves you feeling peckish, head to the café for some toasty refreshments.
---
16. Get the kids crafting
Kids' Festive Card Making Workshop, 8 December
Online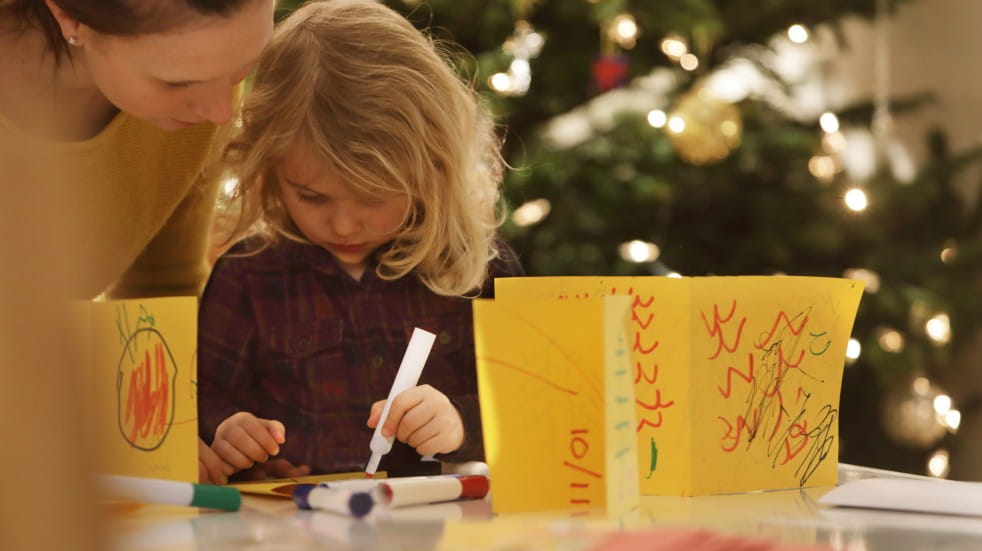 What could be cuter than a handmade Christmas card? In this online workshop – an exclusive for Boundless members – art expert Amy Brown will show your little ones how to do it, guiding them through the different crafting techniques and answering any questions they may have. You can download the required list of materials here.
---
17. Add some sparkle to your life
Royal Leamington Spa Christmas Tree Festival, 10-18 December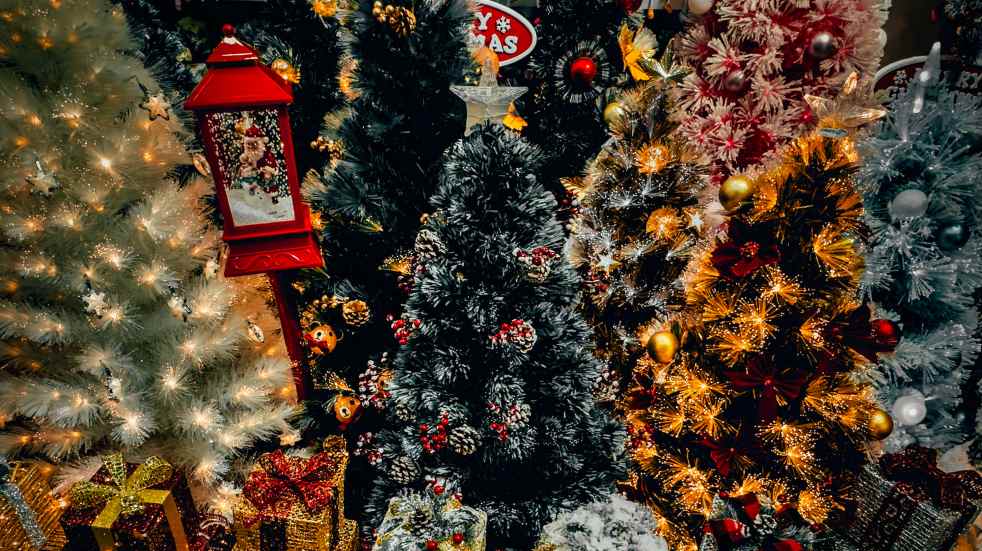 What could be more heart-warming than seeing dozens of Christmas trees twinkling with festive lights? That's what you can expect at the Royal Leamington Spa Christmas Tree Festival. Held at All Saints Church, it will see local organisations, schools and community groups decorating trees in their own unique ways. With prizes being awarded to the best ones, there's sure to be some great entries.
---
18. Listen to some spooky stories
Ghosts of Christmas Past, 13 December
Online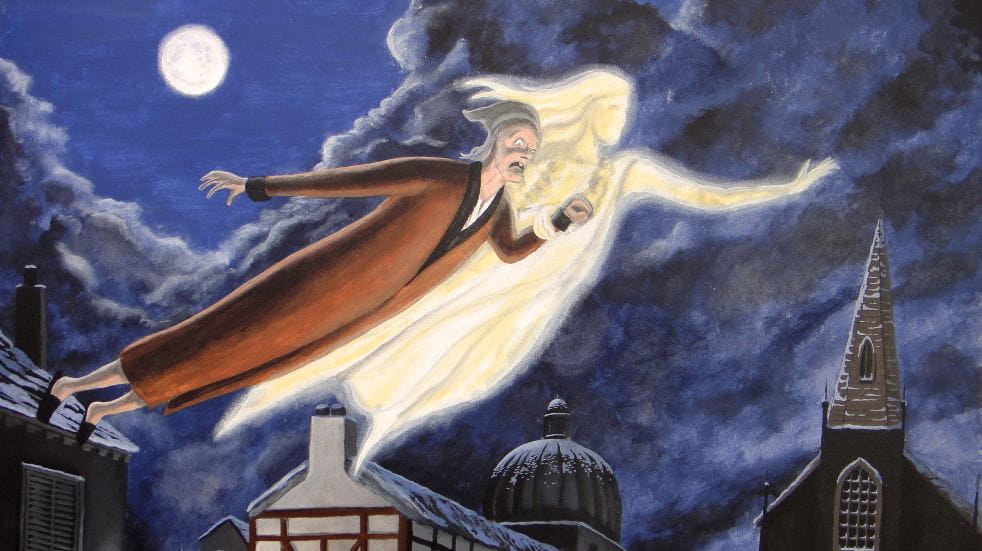 Charlotte Hodgman, editor of History Revealed magazine, will spend the evening recounting spooky stories from Christmases gone by, during this online event. Featuring everything from headless horsemen to Henry VIII's second wife Anne Boleyn, this spooky evening is not for the faint-hearted!
---
19. Step back in time
Georgian Christmas Evening, 14 December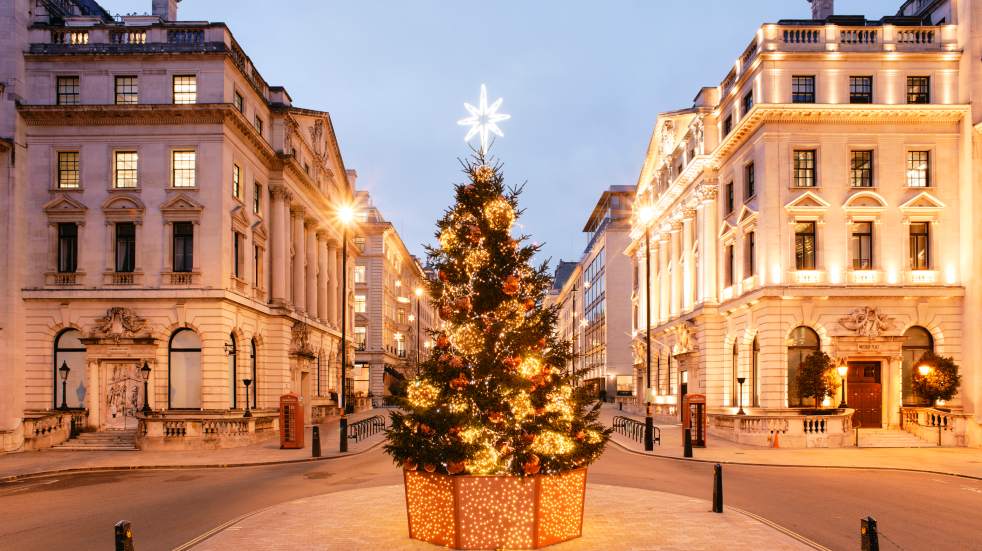 Ever wanted to know how Christmas was celebrated in Georgian times? Well, now's your chance to find out. For one night only, John Wesley's House in London will be transformed into a festive time capsule, complete with seasonal sights and sounds from the era. With live music and special activities in the Preacher's Room, it promises to be a fun evening for the whole family.
---
20. Have a party, West Indian style
Just Vibez Caribbean Winter Carnival, 16 December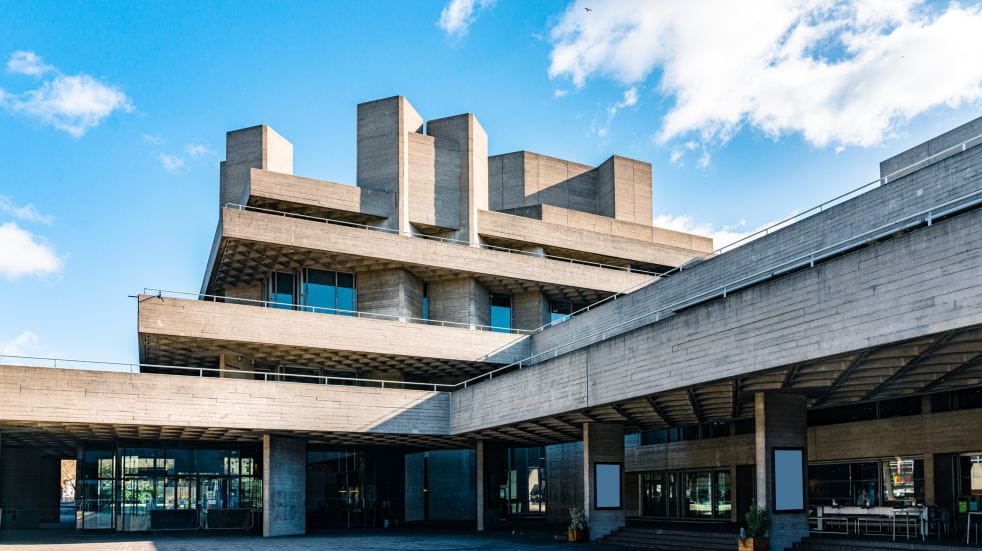 Christmas doesn't always have to be about snow and Santa, and the Just Vibez Caribbean Winter Carnival will celebrate the season with a somewhat sunnier theme. Held at London's Southbank Centre, this joyous event will see an eclectic programme of music, dance and performance artists showing off their talents throughout the afternoon and evening. A party atmosphere is guaranteed!
---
21. Rev up with some retro classics
Christmas Car Meet at the Motorist, 17 December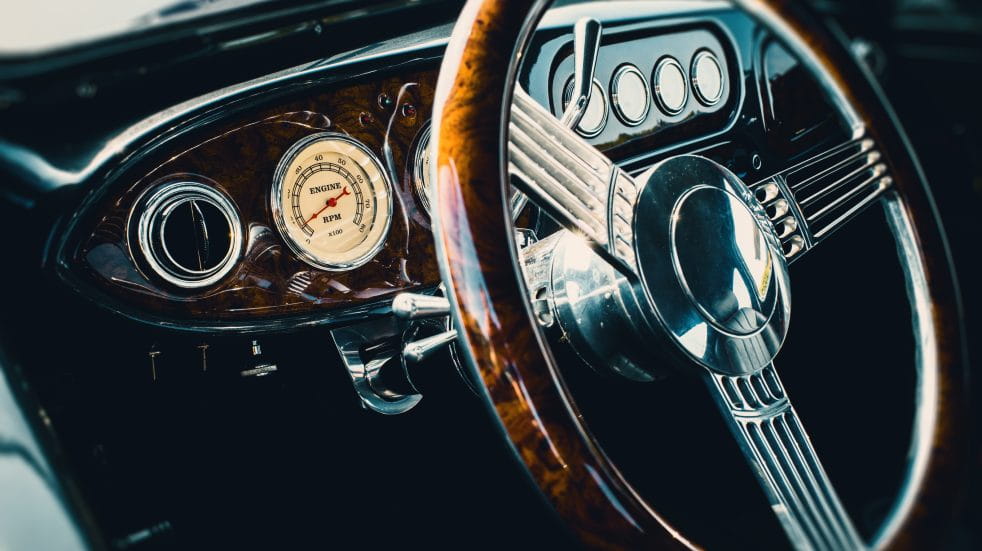 The Motorist in Leeds has become legendary for its regular gatherings, which combine vintage vehicles, great food and, of course, excellent company. Its Christmas Car Meet is always one of the most hotly anticipated, with dozens of classic car and bike owners descending on the garage for some festive fun. With lots to see and do, it's a great day out for the whole family.
---
22. Learn how to take great pictures
Have a Go at Photography, 20 December
Online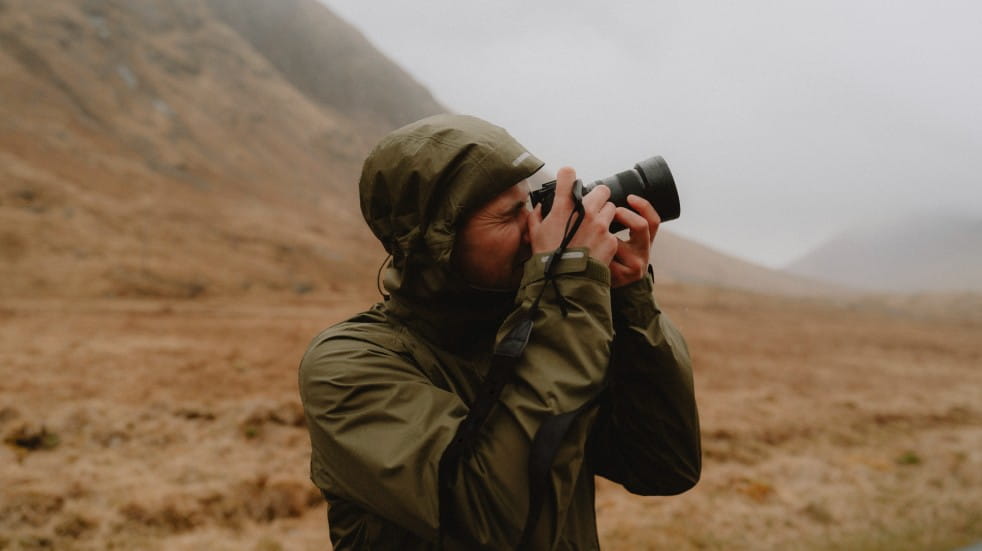 Recently, we published an article by Geoff Harris on starting a new photography hobby. Well, tonight Geoff will be hosting a free online masterclass exclusively for Boundless members, in which he'll share some of his expert tips and tricks, and run you through some of the best photography gear available today. Before you know it, you'll be taking pictures like a true professional!
---
23. Hear a Christmas chorus
Choral Winter Warmers, 21 December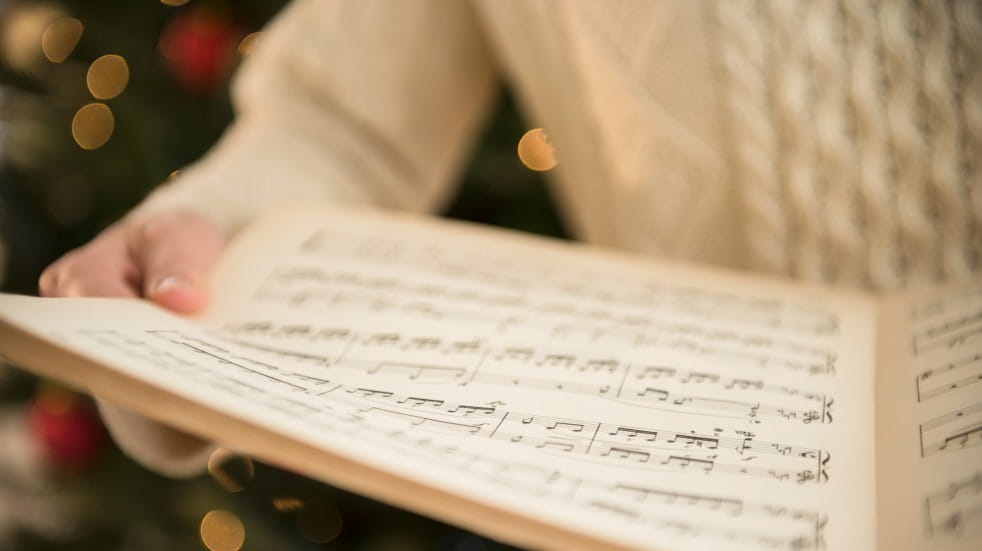 Still not in the mood for Christmas? Well, Choral Winter Warmers is guaranteed to get you into the festive spirit. Held at London's Southbank Centre, it'll see three local choirs performing a programme of seasonal songs in a variety of styles, from gospel and jazz to funk and pop. By the end of the evening, you'll be all set to roast some chestnuts over an open fire.
---
24. Watch an iconic swimming race
Peter Pan Cup, 25 December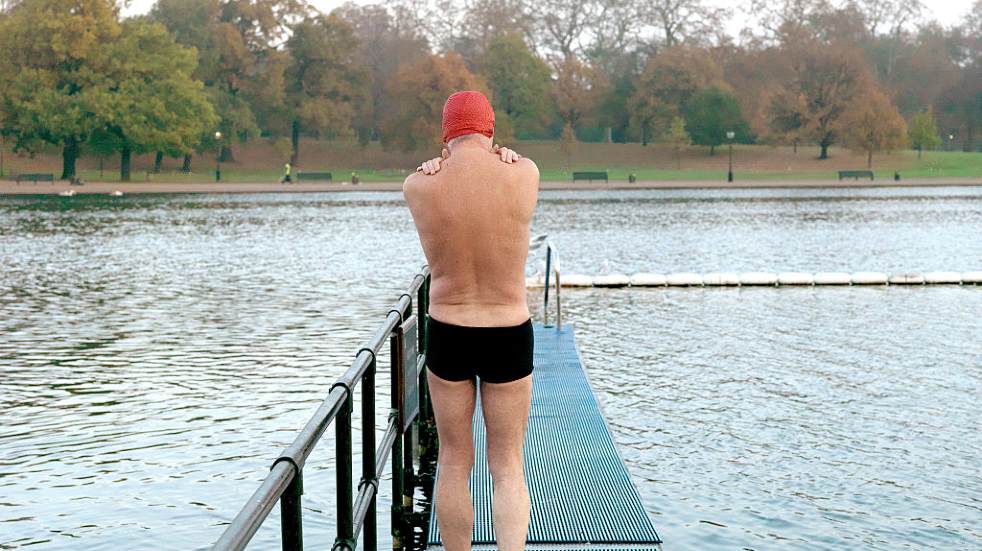 If you fancy doing something a little different on Christmas morning, head to London's Hyde Park to watch the Peter Pan Cup. Held every year since 1864, this legendary event (starting at 9am) sees a bunch of brave folk embarking on a 100-yard swimming race in the near-freezing waters of the Serpentine lake. The phrase "rather them than us" springs to mind!
---
25. Attend a famous running event
Nos Galan Road Races, 31 December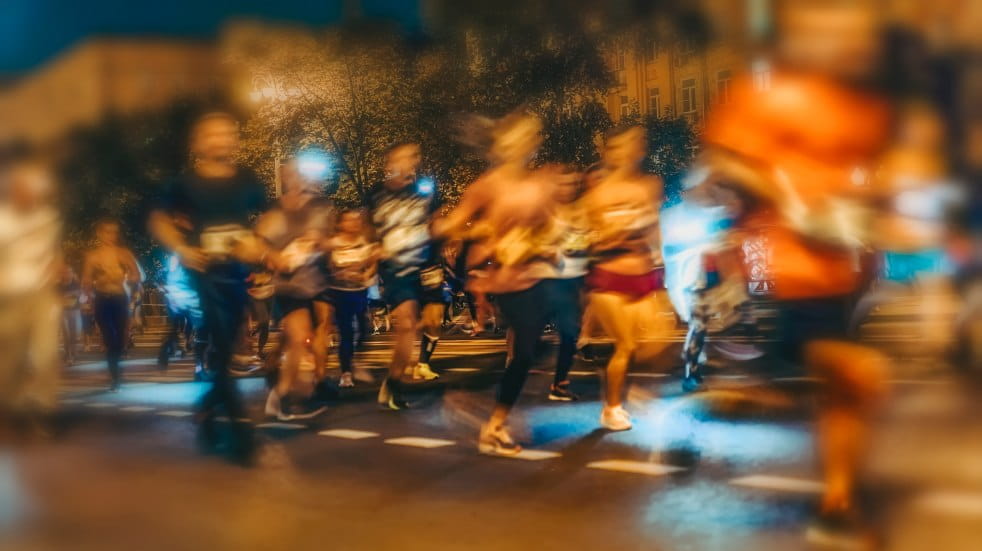 Before the New Year festivities begin, there's the small matter of a 5k run to take care of in the town of Mountain Ash, south-east Wales. More than 1,700 competitors – including both adults and children – will put on their trainers for the legendary Nos Galan Road Races. The always-exciting event is expected to attract around 10,000 spectators – and you're more than welcome to join them.
---
Do more with Boundless
To benefit from amazing offers, along with dozens of other deals on holidays, days out, experiences, shopping and more, join Boundless today. To find out how, visit www.boundless.co.uk