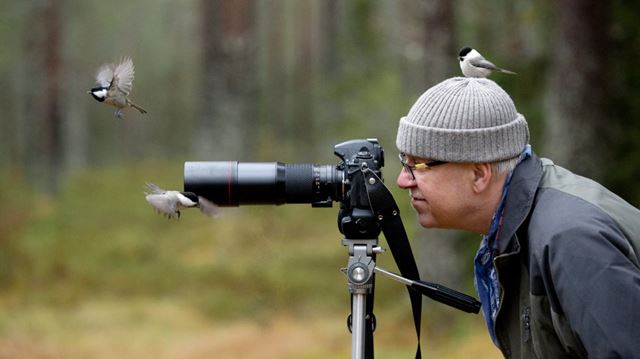 The sun is almost directly overhead. Wings splayed and forked tail twitching, a black kite circles and banks as it surveys the scene. Down below is a group of children, sharing the thin shade of a jacaranda tree and dressed in sky-blue school uniforms with would-be white collars and socks.
The sun is almost directly overhead. Wings splayed and forked tail twitching, a black kite circles and banks as it surveys the scene. Down below is a group of children, sharing the thin shade of a jacaranda tree and dressed in sky-blue school uniforms with would-be white collars and socks.
One of them is me – six years old, growing up in Kenya and far too absorbed in unwrapping my lunch to take any notice of the sharp-edged shadow of a raptor hovering above and watching my every move. The next thing I remember, I'd been slapped in the face by a giant pair of wings, my fingers were bleeding and my sandwich gone.
That was my first of many encounters of the feathered kind and it's fair to say it wasn't the last – hornbills, ravens, gulls, skuas, roosters and even a robin have all had a go over the years – but I've never let it put me off. As a child, I spent hours nestled in the cover of a hibiscus shrub, watching jewel-coloured sunbirds flitting from flower to flower. I had no access to field guides, and my younger self never thought to ask for any, so I had absolutely no idea what the birds were called, but it didn't bother me. I was quite content just watching, mesmerised by their incredible form and colour and, occasionally, I'd attempt to capture it all with my crayons.
---
Getting off the ground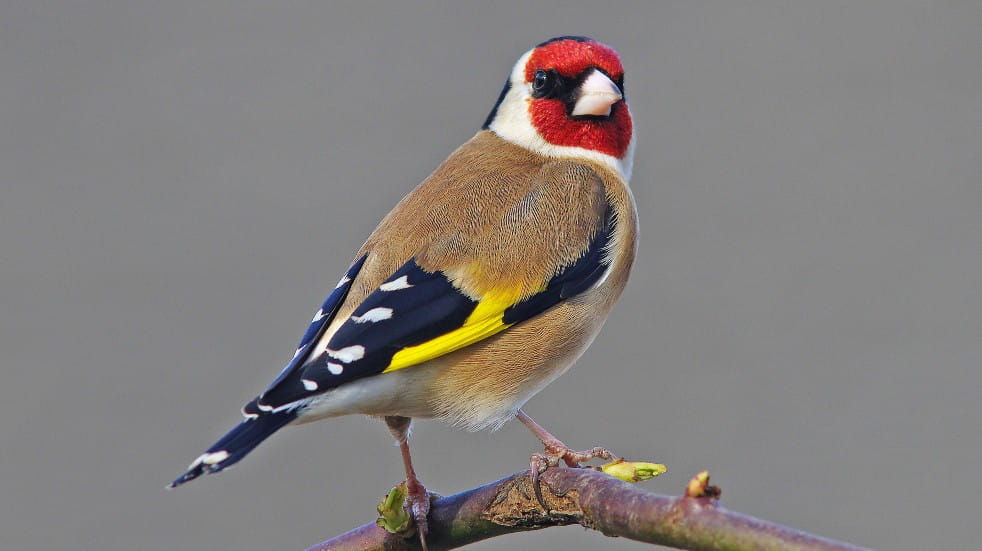 Birdwatching doesn't have to be complicated. It can be immensely rewarding, even if you only ever remain a casual but mindful observer. But if you get the birdwatching bug, you could find yourself getting swept along and developing a dedicated, hardcore twitching habit.
With more than 600 recorded bird species in the UK, a whole world awaits, and it can start in your local park, your back garden, or even at your kitchen window.
The habits of many of our common bird species closely align with our own, which makes it an easy pastime. Most are diurnal, which means they are active during daylight hours. Many of them nest in areas close to – sometimes even in – our homes, and look for food close by, too. But knowing where to start can be overwhelming.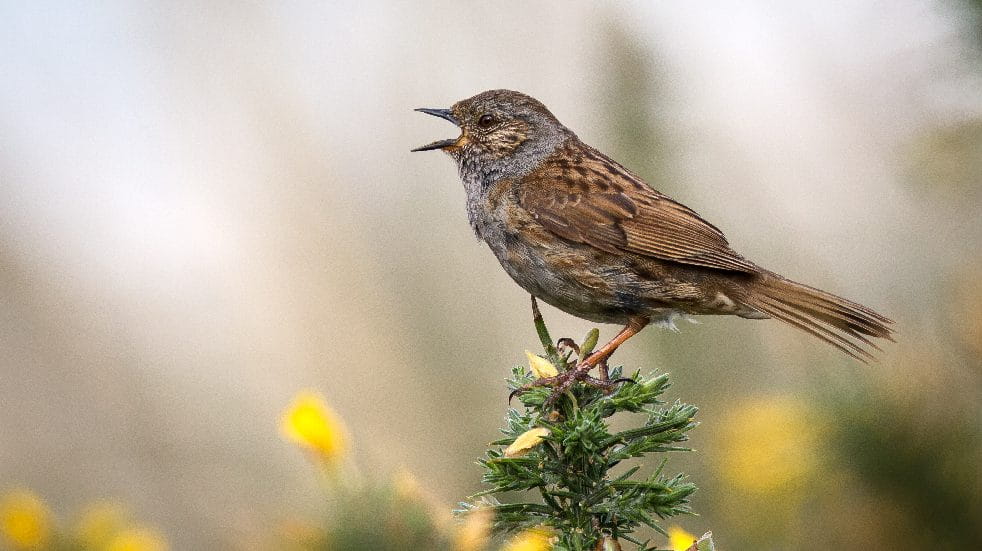 There are so many species and so much variability: winter migrants, summer migrants, passage migrants, summer plumage, winter plumage, juvenile plumage, breeding plumage... it's enough to make you lurch for a cup of tea (or something stronger). The single best piece of advice I was given was not to look, but to listen.
The trick is to start with the most common birdsongs and calls first – and a good place to start is with the robin. For most of us, this bird is like a familiar old friend. Even in the deep midwinter, Britain's favourite bird can be seen and heard singing its little heart out, which makes robins a great bird to learn while most others have fallen silent or simply left for winter. Now, in mid-spring, there are far more birds about, and the tuneful song thrush, with its distinctive habit of repeating different phrases two or three times before moving on to a new theme, is an easy one to add to your growing lexicon of birdsong. More and more birds join the line-up as spring ramps up and the soundscape becomes layered with new calls and songs, but with a little mindfulness and some practice (and a good audio field guide up your sleeve), you'll be compiling your very own 'Who's Who' of the bird world – and that's all before adding binoculars to the mix.
The sweet bubbling chatter of goldfinches can help draw your attention to a flock, or 'charm', of these delightful birds passing overhead, but it's all too easy to miss their splashes of tropical colour, especially when silhouetted against a pale grey sky. So how do you get a closer look at these captivating creatures? Let the birds come to you.
---
Get a little closer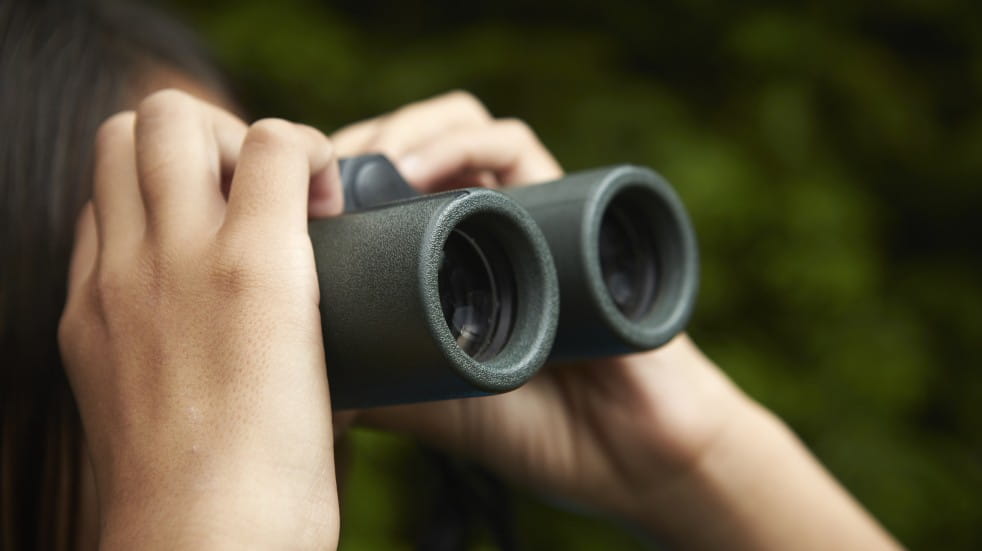 The British public spends upward of £200 million a year on bird-feeding products, so this is clearly a popular and effective way to bring a little 'wild' to your garden, or even to your windowsill.
It's also a great way to observe the more common garden birds, from sparrows and tits to finches and even woodpeckers if there's a suitable woodland nearby. Early morning (the earlier the better) and mid-afternoon tend to be the best times to observe garden birds, although different species display differing habits, so it's hard to generalise.
If you'd rather someone else do the work (it's essential to clean and refresh your feeders regularly to prevent the spread of disease), nature reserves are a fantastic way to get close-up views, as they often keep an array of feeders filled with specialist seed and strategically placed to attract familiar and the more unusual species. The RSPB (rspb.org.uk) and Boundless partner Wildfowl & Wetlands Trust (wwt.org.uk) are good places to start.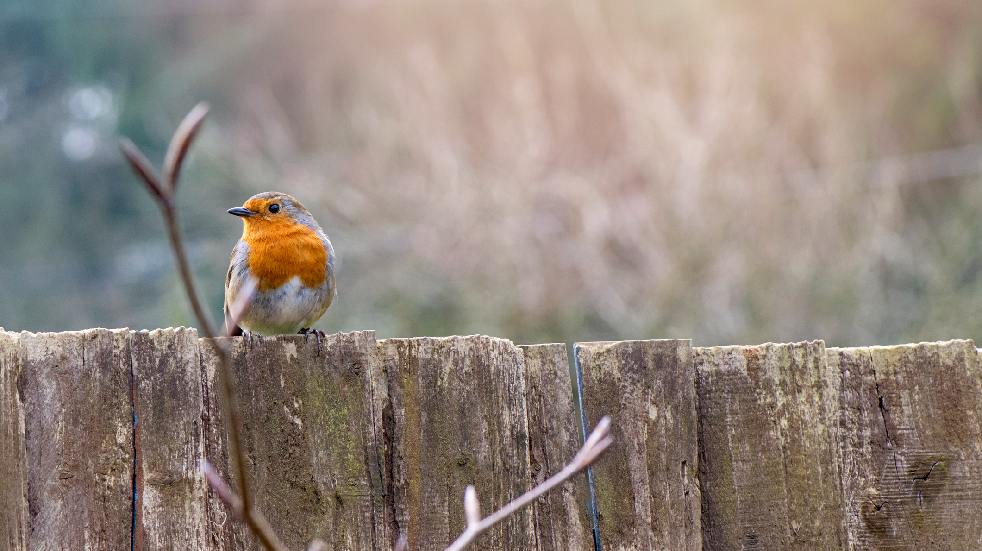 Of course, many of these reserves will also have hides and viewing platforms overlooking distinctive habitats, like salt marshes, tidal mudflats and even raptor feeding stations that attract the sort of birds that you're incredibly unlikely to see at home.
You can often rack up between 30 or 40 different species in urban and suburban parks and gardens, which isn't bad at all. But if you find yourself experiencing a restless urge to head out in search of the remaining 580-odd UK recorded species and tick them off your list, then you may well be graduating to the ranks of the dedicated twitchers, where hobby gives way to passionate pursuit of the UK's most fleeting avian visitors and rarities. Take it from me, it can be a real buzz – even if the odd one does attack your picnic.
---
360 degrees of birding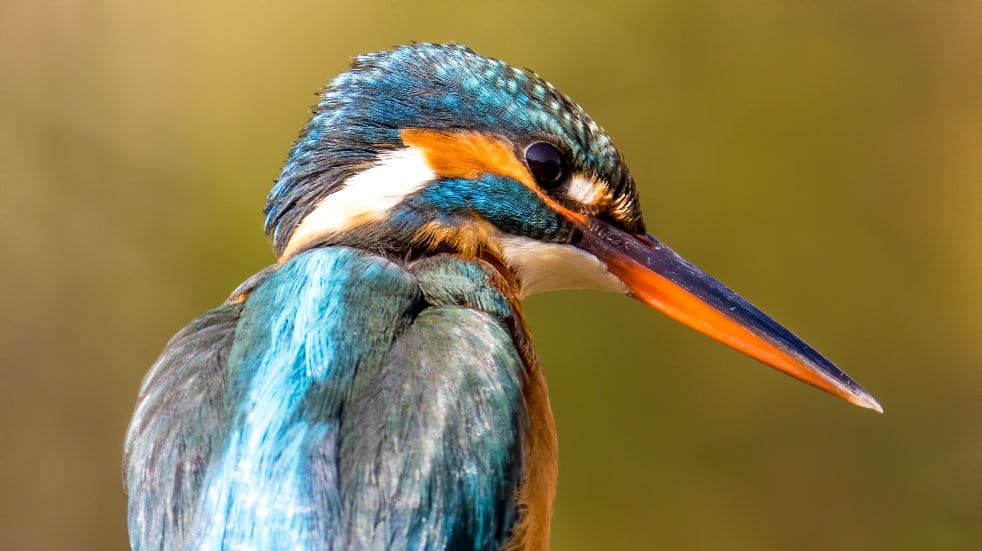 If you're looking for a good book to help you learn about our feathered friends, Tweet of the Day: A Year of Britain's Birds) from the acclaimed Radio 4 series by Brett Westwood and Stephen Moss is almost 10 years old now but it's still a beautifully illustrated book that provides a rare seasonal species-by-species guide. The book weaves personal anecdotes, natural history, folklore and conservation status so that each profile is a perfect snapshot that will help you get to know the birds you see. You can find it for £12.99, foyles.co.uk, and with your Boundless membership, you can save 10% on any purchase at Foyles, click here to find out how.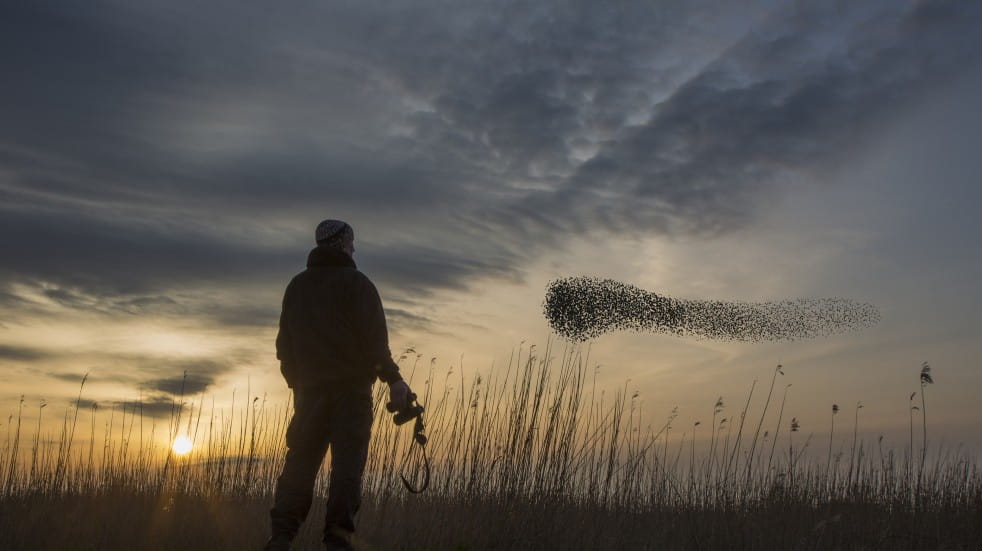 Human friends can be found through birds, too. Check out birdsofbritain.co.uk for birdwatching groups across the country, while groups such as Flock Together (flocktogether.world) aim to make nature more accessible for minority groups. While it can really lift the spirits to get together with other people for a spot of birding, you still need to know what birds are out there and where to find them, and Birdtrack (bto.org) is an online resource that keeps track of sightings and trends across the country. There's no shortage of online birding chat groups, forums and Twitter feeds – if I had to pick just one, John Walters (@JWentomologist) is an exceptional field naturalist and talented wildlife artist who tweets about his encounters and discoveries. His knowledge and enthusiasm for the natural world extends far beyond birding and you could do far worse than giving him a follow.
---
Do more with Boundless
Free access to WWT
Boundless members enjoy unlimited access to all 10 Wildfowl & Wetlands Trust sites*. From the pelicans at WWT Arundel to the curlews at WWT Washington, there are myriad birdwatching opportunities to behold. boundless.co.uk/wwt
Save 15% on kit at cotswold outdoor
Your adventures begin at Cotswold Outdoor – it stocks a huge range of men's and women's outdoor clothing, footwear and other equipment, from binoculars to waterproof trousers. boundless.co.uk/cotswoldoutdoor
Live online event with Gillian Burke
Join this member-exclusive, free event on 24 May for practical advice, tips and anecdotes from Gillian. This will be a fun introduction to birdwatching and how it can help us reconnect with nature. boundless.co.uk/birdwatching