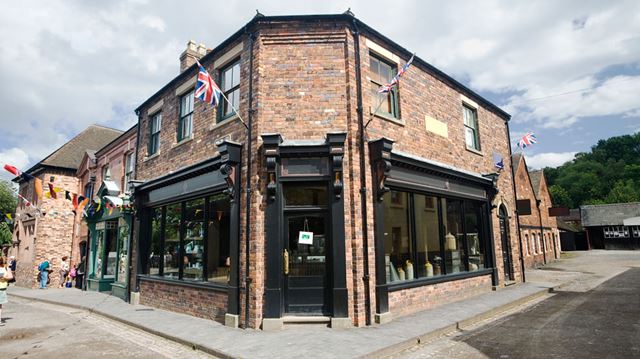 Indulge your love of animals, explore Shropshire's history from the Iron Age through the Victorian era, and ride England's oldest funicular railway.
Hoo Farm
Preston on the Weald Moors, Telford, TF6 6DJ
On a day out at Hoo Farm you can get up close to animals from reptiles and birds of prey to big cats and monkeys, spread over more than 30 acres of farmland and woods.
In Wallaby Woods the wallabies are accompanied by warthogs and deer, and at feeding time they may even eat from your hand. Lemur Forest is home to ring-tailed lemurs, along with prairie dogs, opossums, raccoons and llamas.
You can also race on the pedal go-karts, watch sheep racing and enjoy the indoor and outdoor play areas. You can also book animal experiences and zoo-keeper days.
Adult tickets are £10.95 and kids between two and 15 cost £9.95 – book in advance online for discounts, and armed forces and emergency services personnel get in free.
---
British Ironwork Centre
Whitehall, Oswestry, SY11 4JH
For a day out with a difference, head to the British Ironwork Centre. Wander among 60 acres to see sculptures including a gorilla made out of spoons, designed by Uri Geller, and a Knife Angel made in support of the anti-knife crime campaign. A group of metalworkers is based at the centre and you can see them at work on new creations.
If you don't want to walk you can hire a golf buggy or bikes suitable for all ages to travel the 1.6km sculpture trail. Kids can also take part in a series of workshops and craft activities; for adults there's a choice of workshops in silversmithing, ceramics or blacksmithing.
Entrance is free for kids, and just £2 for an annual pass for adults.
---
More great ideas for family days out
---
Blists Hill Victorian museum
Madeley, Telford, TF7 5UD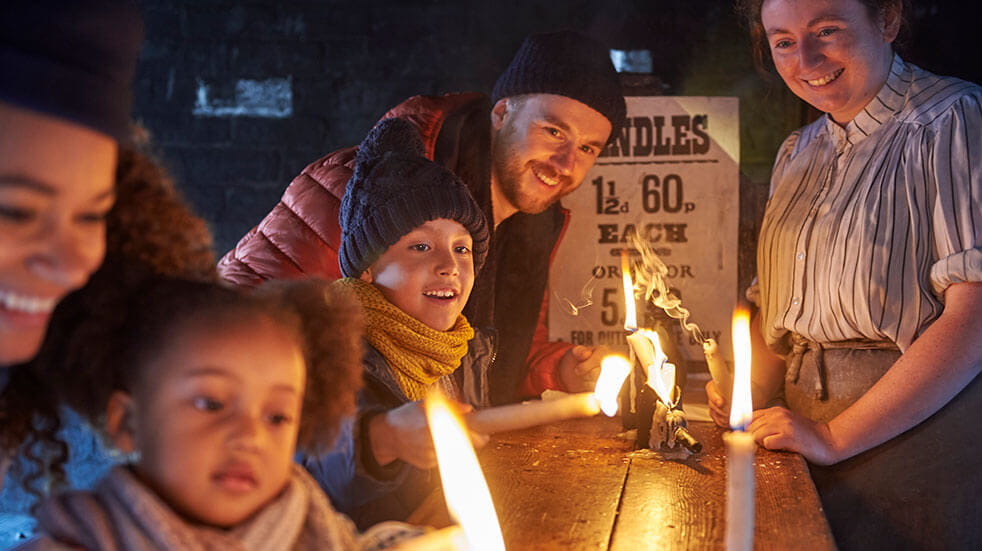 Blists Hill Victorian museum is a complete replica of a Victoria town, with shops, cottages, workshops and factories populated by the townsfolk.
Start your visit by changing your modern currency into shillings and pence, which can be spent in the shops and cafes around the town. If you're hungry you can try snacks from the bakery and sweetshop, or enjoy lunch from the fish and chip shop, cooked the Victorian way in beef dripping. Horse-drawn carts transport the workers around the town.
In the dressmakers' shop you can discover the importance of clothing and accessories for upper-class Victorian ladies, treat your ailments in the pharmacy and watch the foundrymen at work in the iron forge. You can also play on the traditional boat swings, or take a lesson in the school.
Adult tickets cost £18.50, and child admission is £11.50. You can also buy an annual passport ticket for £70 (two adults and their children), which also includes admission to Enginuity (see below) and the other attractions around Ironbridge.
---
Enginuity
Coalbrookdale, Telford, TF8 7DQ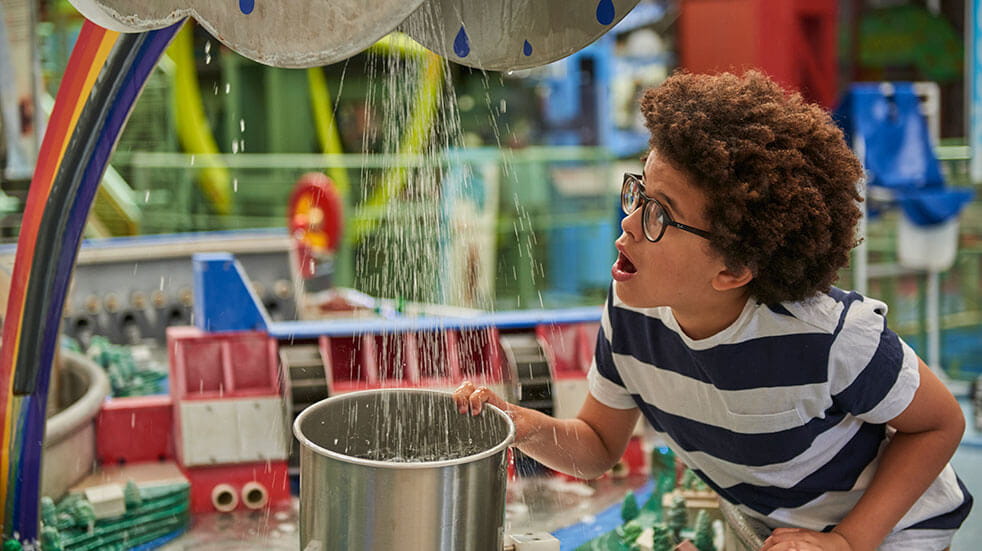 Enginuity is a hands-on science museum for kids (and adults) of all ages.
Experiment with water power by making dams and watermills, see how electricity is generated, and test your brain power with logic puzzles.
You can currently also see the world's longest span model bridge made of LEGO – it's 34 metres long and made of 205,000 bricks. Younger kids can play in the soft play area, and there's lots of workshops in school holidays.
Adult tickets cost £9.50, and child admission is £6.50. You can also buy an annual passport ticket for £70 (two adults and their children), which also includes admission to Blists Hill Victorian museum (see above) and the other attractions around Ironbridge.
---
Bridgnorth Cliff Railway
Bridgnorth, WV16 4AH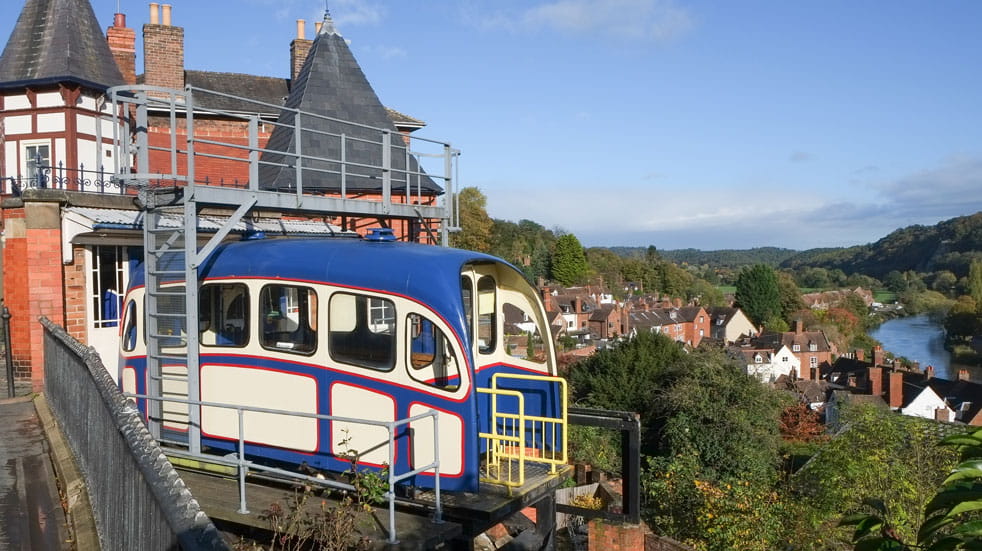 Ride England's oldest and steepest funicular railcars at Bridgnorth Cliff Railway, which transports you 111 feet up and down the sandstone cliffs.
Opened in 1892, the railway has two tracks with one car on each; they propel each other up and down the cliffs using counterbalance, electrically propelled, to connect the High Town and Low Town of Bridgnorth.
Tickets to ride the railway cost just £1.60 for a return journey, and kids under six ride for free.
---
Wonderland Telford
Telford, TF3 4AY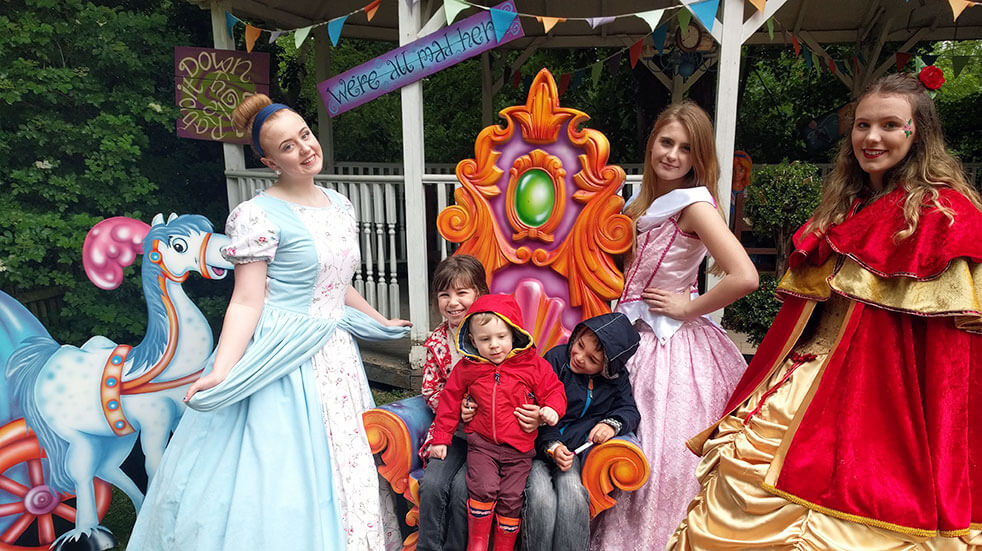 Wonderland in Telford is within the enormous town park (with its own large playgrounds). Inside Wonderland you can follow the forest paths to discover model dinosaurs, or fairytale cottages with model characters from the stories of Red Riding Hood, Goldilocks, Alice in Wonderland and many more.
Ride on the rollercoasters, go panning for gold, play crazy golf or find your way through the maze. All the attractions are outdoors, so if there's a chance of rain or cold weather take appropriate clothing.
The park covers nine acres so there's plenty to fill a day. You can take a picnic, or buy hot food and snacks from the cafes and takeaway bars.
Entrance costs £11 for kids over two and £10 for adults, or £7.50 each for families of NHS, emergency services or armed forces employees.
---
Shropshire Hills Discovery Centre
Craven Arms, SY7 9RS
Go back in time at the Shropshire Hills Discovery Centre, from the Ice Age with a replica of a giant woolly mammoth skeleton found locally, to the latest delicious food of Shropshire in the Grow Cook Learn centre.
Exhibits in the centre explain the history and landscape of the Shropshire Hills, while outside you can explore 30 acres of the meadows alongside the River Onny.
Adult admission is £5, and kids aged five and over cost £3.50.