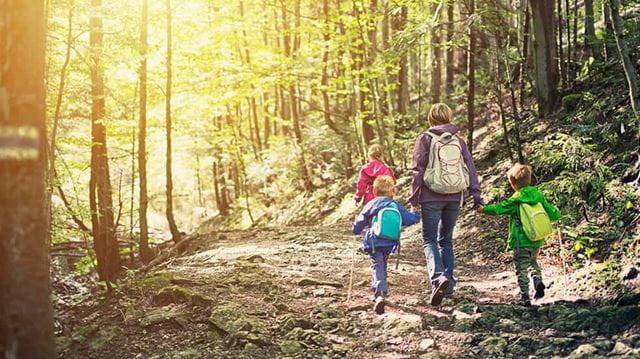 Learn more about this free and fun pastime with our complete guide to family walking – including where to go, what to take with you and how to stay safe.
Choosing family days out can be a challenge – "What's the best place to go that will keep everyone happy without costing a lot of money?" Walking makes an affordable day out to almost anywhere that improves physical and mental wellbeing for both kids and parents alike. It's a chance to try something new, make family memories and spend quality time together, away from the distractions of screens and housework.
In our complete guide to family walks we'll cover what you'll need to take with you, fun activities to try as you walk, and then ten suggestions for easy walking routes. Once you're more experienced and ready for a challenge, we've also got ten ideas for longer walks of over three miles.
The practice of putting one foot in front of the other is something we humans have enjoyed for millennia, from our Neanderthal relatives to the luminously dressed modern-day hiker. Yet, despite its longevity and simplicity, rallying the family and taking them out on to the hills or along the coast can sometimes feel a little daunting. Where is the best place to go? What paths should we use? How do we stay safe and not get lost? And what should we take with us? Stick to a few simple rules and you'll soon discover that easy and affordable adventure is just around the corner.
Don't miss our other great guides to walking routes:
Where to go on a family walk
One of the great things about walking is you can go anywhere, and there are lots of useful resources out there to help you choose. On family days out your best bet is to go for somewhere nearby and easily accessible with something that will keep the kids inspired – a haunted wood, an enchanting waterfall or the chance to spot a beautiful animal.
The Wildlife Trusts manage 2,300 nature reserves across Britain – head over to their website and find a reserve near you. Then there's the National Trust, the UK's most prevalent landowners. The conservation organisation owns almost 1,000 square miles of Britain – that's the same size as Luxembourg – and offers lots of information to visitors about the best places to walk. Or, why not take a more traditional approach and ask a friend? Often the best-kept secrets and quieter spots are found through word of mouth.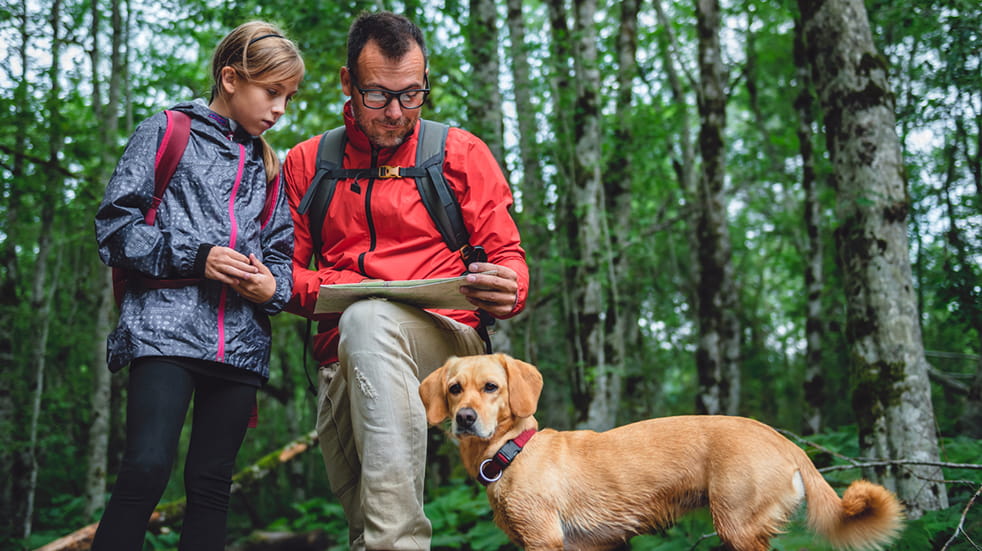 Do we need to be able to read a map?
No, but map-reading makes a walk much more fun. Plan your route in advance and choose a short, popular route with strong signposting; you then probably won't need to touch a map for navigation, but maps offer kids and adults the chance to get closer to the landscape and learn more about their surroundings. What's that crumbled down building? How long is this river? And, for thirsty explorers, where is the nearest pub? There are lots of great resources out there, including this conclusive guide to map reading by OS Maps.
What paths should we walk?
The best paths for families are often those with clear waymarking. National trails and other long-distance footpaths are marked as pink diamonds on OS Maps and will be well signposted, while small waymarked paths (pink dashed lines) offer an opportunity to discover quieter paths.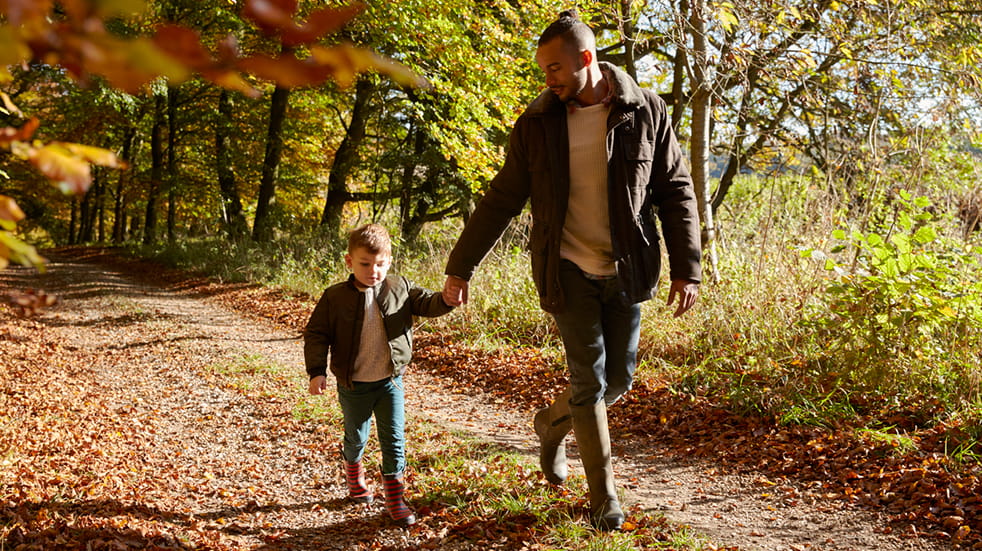 What should I take on a family walk?
The basics:
Appropriate clothing – this depends on the season (see below), but should always include strong, comfortable footwear (trainers or boots) and weather-protective clothing
Rucksack – offer the kids their own small rucksack to boost their sense of adventure
Food – lots of delicious, healthy snacks and some hearty sandwiches
Drink – one litre per person for half-day walks
Map and compass – either a 1:25,000 OS Map, a local walking guide or a route printed from an online resource
Nature ID guide – check out your local charity shop for second-hand nature guides
Camera – for recording nature finds and fun family moments
Fully charged mobile phone – for emergencies
In summer add:
Sun cream
Sun hat
Extra refreshments
In winter add:
Warm clothes – lots of layers, woolly hat, gloves
Waterproof trouser and jacket
Hot drink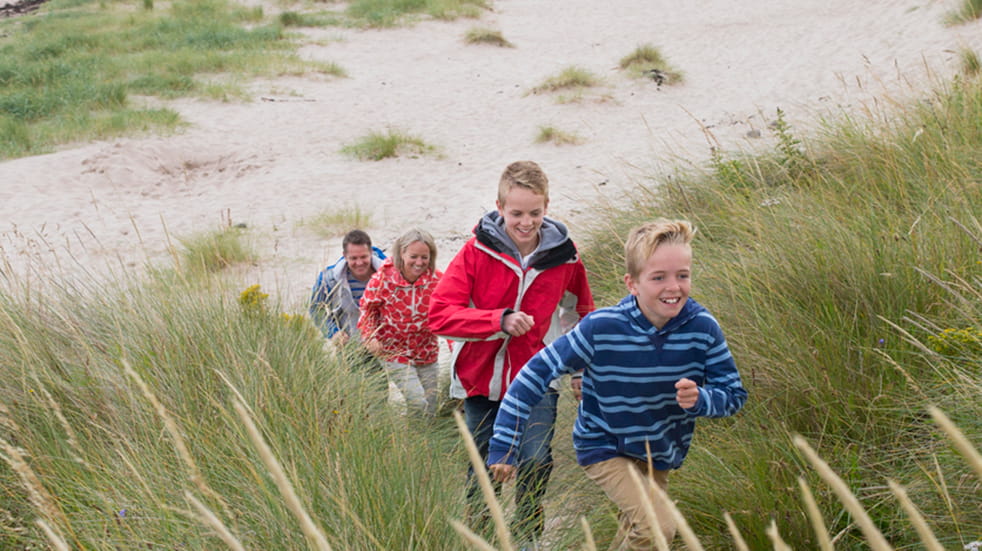 Six tips for safe family walking
Look right, look left, then right again before crossing roads. If walking on roads, stick to the side that's facing oncoming traffic
Stay on waymarked footpaths and never trespass
Be cautious when walking near livestock and follow the Ramblers' advice
Keep dogs on leads, especially around livestock
Take plenty of food, water and sun cream
Stay away from steep edges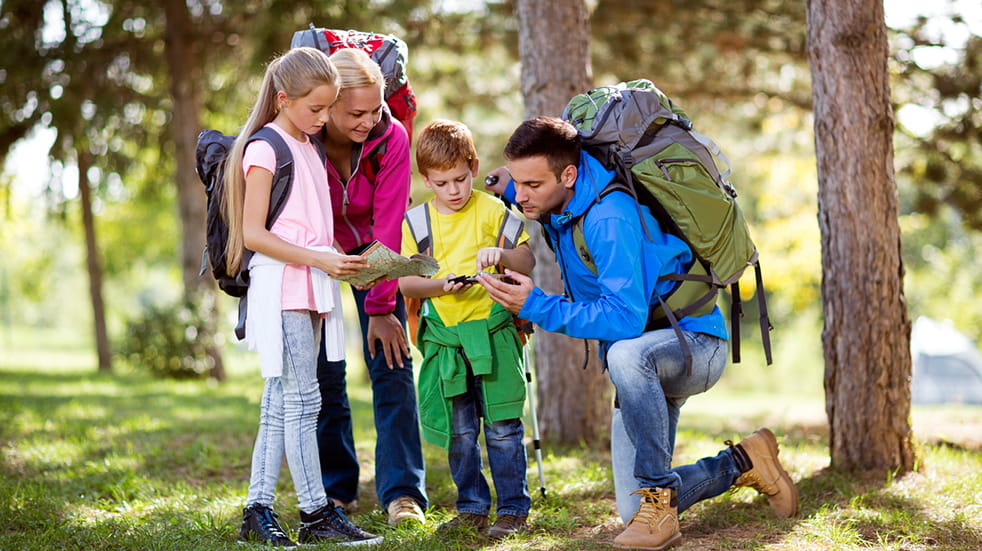 ---
Try a family walk activity
Take your family walk to the next level with six great ways to get more from a family walking trail.
Geocaching
Considered to be the world's largest treasure hunt, geocaching is an activity in which a container filled with 'treasure' is hidden at a specific location in the countryside. Participants then search for the bounty using GPS. In recent years, geocaching has become a huge driving force for inspiring families to get outdoors. Find out more on the official website.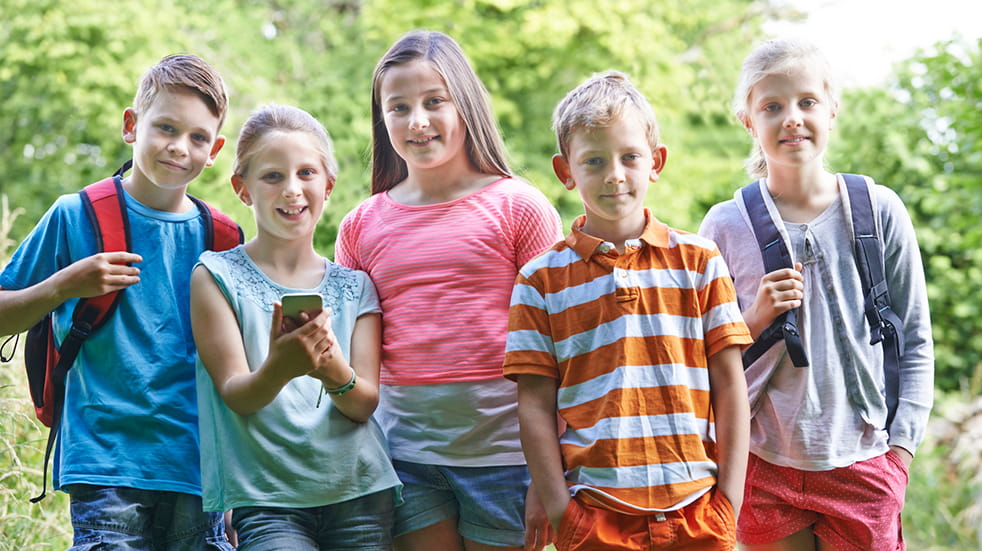 Bark rubbing
Pack a box of pastels or crayons and a pad of paper on your next family trip into the countryside. The British landscape is known for its beautiful trees, and what better way to appreciate their form than to take a print of them home with you. Choose a walk through mixed forest and take a rubbing from several different species. Chat about the distinguishing features and whether you can tell which is which.
Foraging
Identifying and collecting food from nature was a necessary skill for our ancestors in Britain. Nowadays it's a pastime and a great way to get kids excited about the outdoors and walking. Head to your local charity shop or bookstore and get your hands on an ID guide. Learn to identify two or three obvious species – wild garlic, blackberries and elderflower are a good start – and see what you can find. Later that day you can include the ingredients in a dish like our ancestors used to do.
NB – extra caution must be taken when identifying and consuming foraged foods.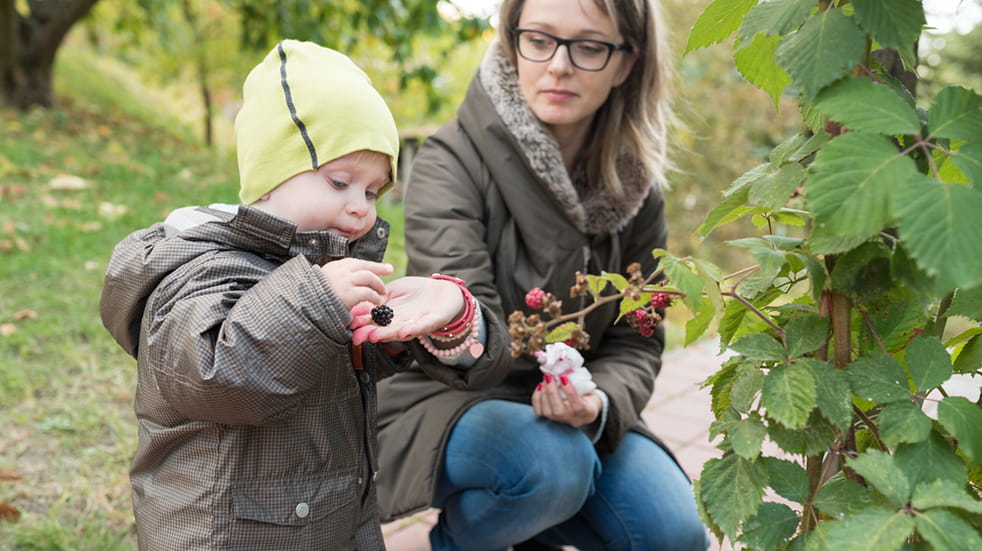 Nature spotting and drawing
Much like bark rubbing, nature sketching offers adults and children a chance to examine the countryside up close. Make a point of stopping on your walk and sitting down as a family. It doesn't matter what you choose to draw, it could be a feather, an ant, or a spilling waterfall. Add notes to the sketch – what can you smell and hear? What does your subject matter feel like? Add to your sketchbooks each time you go out walking and build a visual record of the passing seasons.
Night walking
For something a bit different, take the kids out on a walk at dusk. Loaded with a rucksack of hot drinks, delicious snacks and a torch, look and listen as day turns to night. Small birds titter, owls swoop and rodents rustle in the undergrowth. Soon the sky is a mass of twinkling lights, giving you the chance to identify planets, satellites, stars and the Milky Way. The National Trust recommend a number of night walks.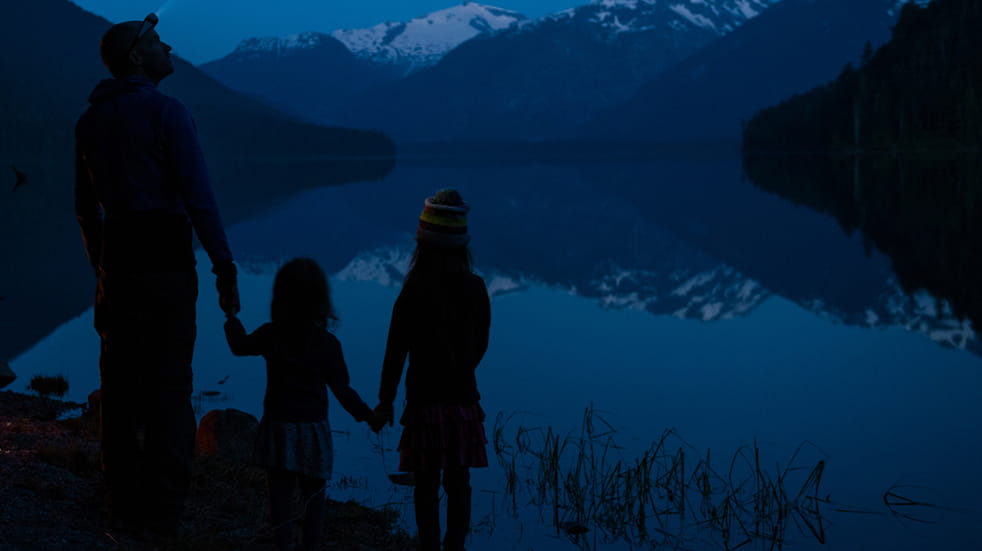 Explore the natural splendours of your local area with a guided walk, a foraging workshop or an ID class. Walking festivals take place all year round throughout the country, offering a range of activities to suit you and your family. Here are our five of the best:
You can find more ideas for helping your family be active and away from screens with our tips on encouraging your kids to play outdoors.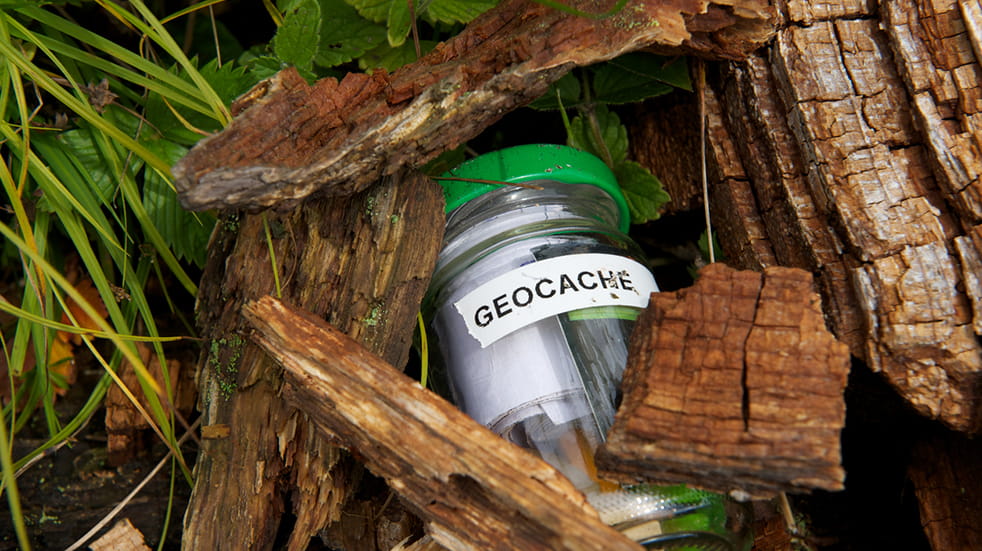 ---
From magical forest walks and mini-mountain climbs to wild waterfalls and smuggler's trails, we've compiled a list of our favourite family-friendly walks, all between half and two-and-a-half miles long.
1. Calke Park, Derbyshire
Surrounding the grand Baroque mansion and walled gardens of Calke Abbey is a vast area of fragile parkland, much of which has been set aside as a National Nature Reserve. Leave the car at the National Trust house and delve into a landscape of grassland, ponds and wood pasture, home to dazzling dragonflies, grazing deer and The Old Man of Calke – a 1,200-year-old oak tree.
Distance: 1.6 miles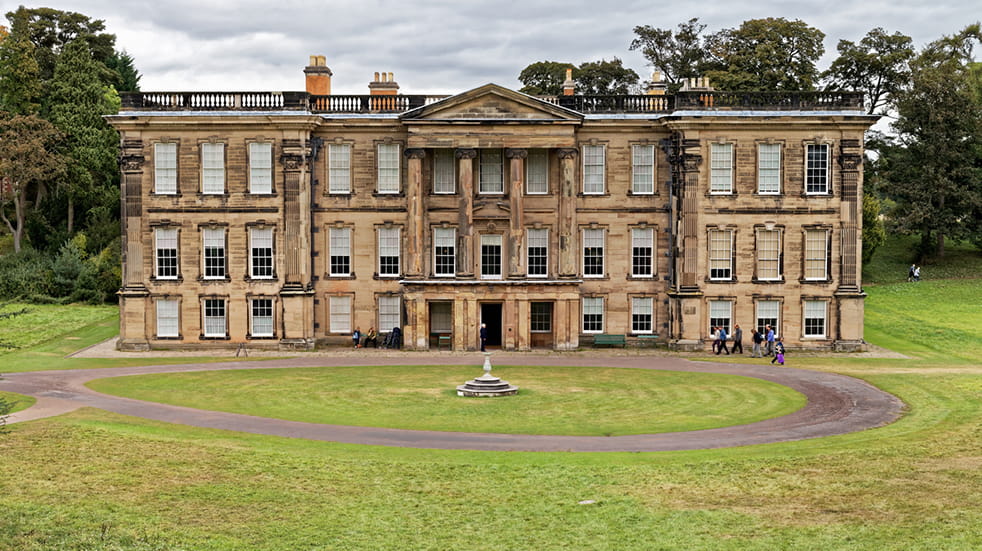 ---
2. Conic Hill, Stirlingshire
This mini mountain in the southern limits of the Scottish Highlands offers a great challenge for families keen to get into the hills. Start in the lochside village of Balmaha and climb through towering Scots pines to Conic's summit – the perfect spot for a well-earnt picnic overlooking beautiful Loch Lomond and its tree-topped islands.
Distance: 2.5miles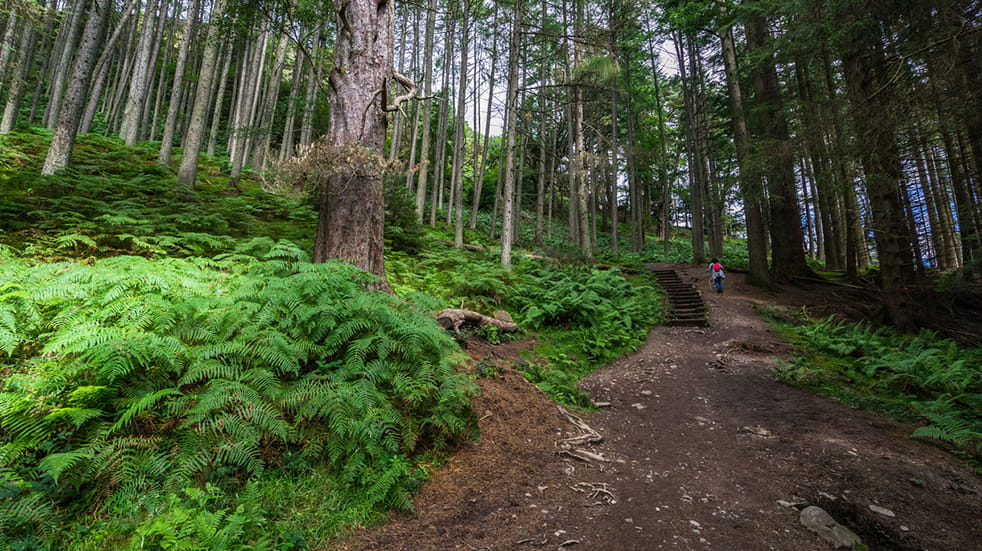 ---
3. Sutton Park, West Midlands
Located just six miles from the centre of Birmingham, Sutton Park's 2,400 acres of oak and birch woodland, ponds and parkland offer parents a great opportunity to get the kids outdoors and into walking. Take an ID guide and look out for the delicate flutter of a holly blue butterfly or the unusual courtship of great crested grebes.
Distance: 1.6 miles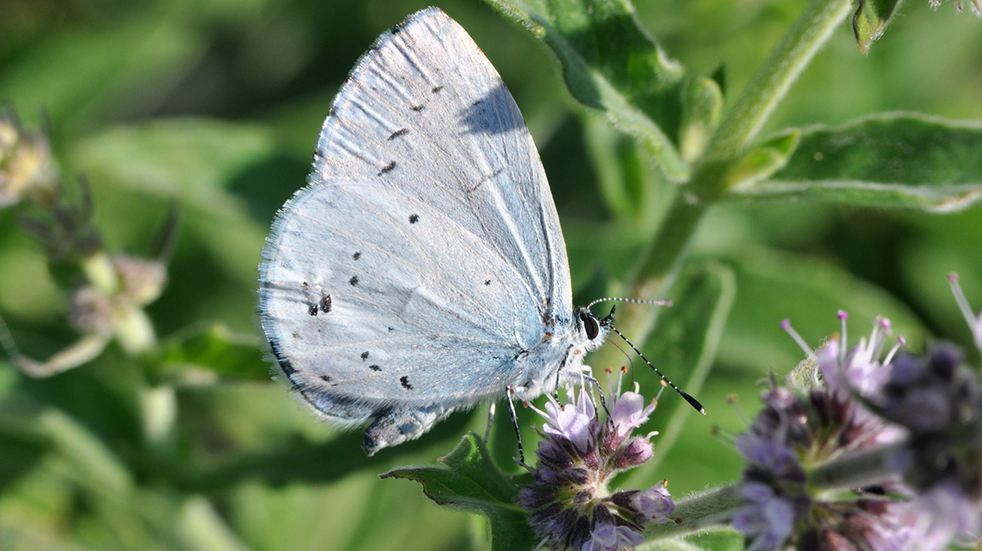 ---
4. Ashdown Forest Pooh walks, Sussex
Park at Gills Lap in Ashdown Forest and follow in the footsteps of Christopher Robin on the Short Pooh Walk, past Roo's Sandy Pit and The Enchanted Places. For those with energy to spare, venture a little further into the forest on the Long Pooh Walk and discover the North Pole.
Distance: 0.6-2 miles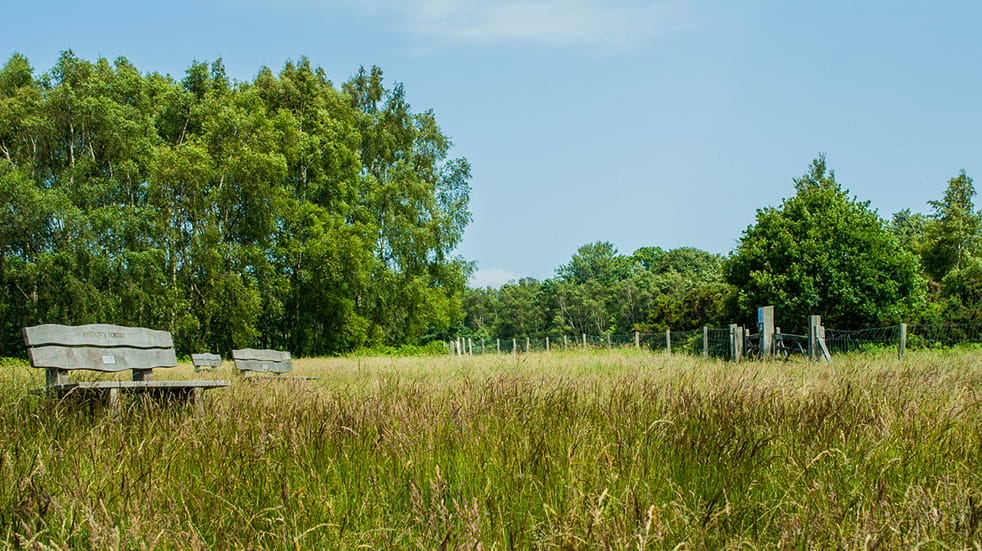 ---
5. The Rowan Trail, Greater London
Accessed by underground or by car, the Rowan Trail starts and ends near the old hamlet of Woodford Wells in north London. The trail was named after the rowan tree, which bears bright red berries throughout summer. Take a sketch book and see how many different tree leaves you can draw.
Distance: 1.2 miles
---
6. Bradfield Woods, Suffolk
The woods at Bradfield are cared for by Suffolk Wildlife Trust and offer a range of trails for little legs, from a 30-minute mini loop of the forest to a 2.5-hour trek through the entire reserve. Using the Green Oak Centre as your base, look out for butterflies, orchids and dormice drinking from blooms of summer honeysuckle.
Distance: 1-2 miles
---
7. The Elidir Trail, Powys
No matter what the season, this roller-coaster trail through the dense, mossy woodland of Waterfall Country in the Brecon Beacons National Park is an enchanting day out for kids and parents alike. Go in spring and summer and paddle in the river's pools, or visit in autumn and winter as the trees turn gold, and explore the roaring Sgwd Gwladus waterfalls.
Distance: 2 miles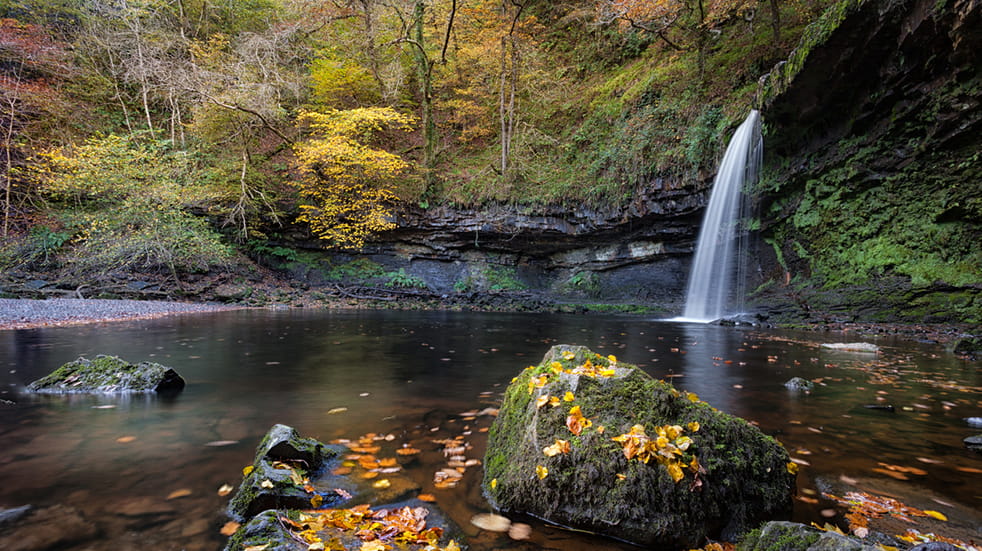 ---
8. Stonebarrow Hill, Dorset
Download a map, activity sheet and audio guide and become a smuggler for the day on the Dorset coast. The 1.5-hour Smuggler's Trail takes walkers through beautiful countryside from one story post to the next, each with its own image embedded in the wood for rubbings – don't forget your crayons!
Distance: 1 mile
---
9. Folly Farm, Bristol
This 250-acre nature reserve just south of Bristol is a refuge for wildlife and a great place to get children excited about the outdoors. Look out for signs of badgers, identify wildflowers and relax with a picnic on Round Hill overlooking the placid waters of Chew Valley Lake.
Distance: 0.5-2 miles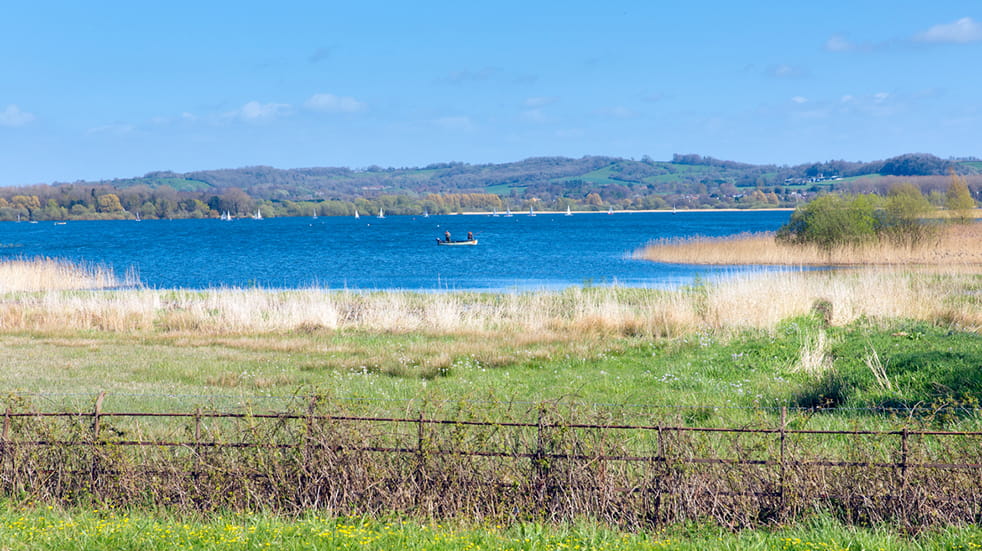 ---
10. Loch Garten, Highlands
There are lots of excellent walks in the Cairngorms National Park, but few can beat this short, family-friendly stroll through the Caledonian pine trees of Abernethy Forest. Get close to one of Britain's most majestic birds at the Osprey Centre before exploring the shores of Loch Garten, home to bull finches, goldeneye ducks and mighty ant nests.
Distance: 2.3 miles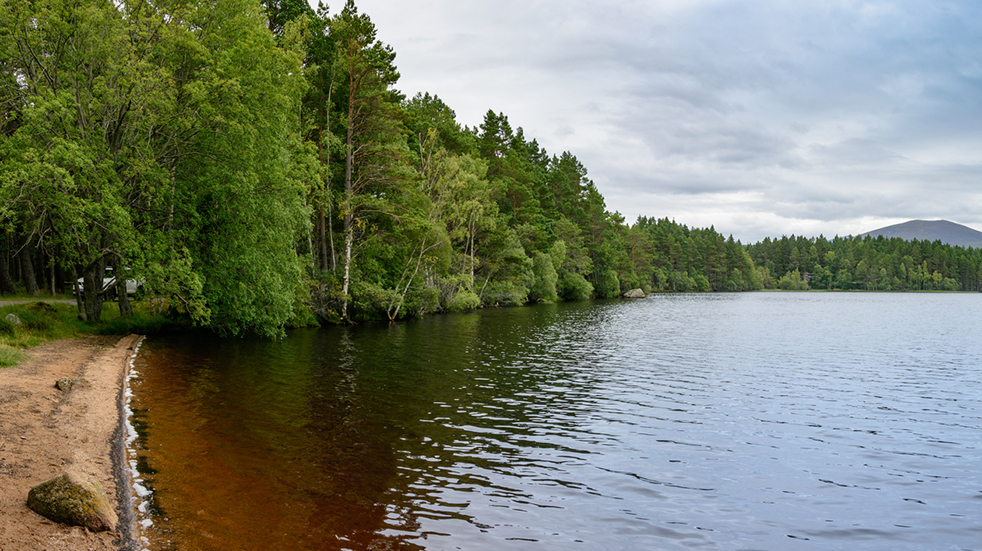 ---
Looking for something a bit more challenging than a stroll in the park? Want to climb the highest hill, or walk the longest route? Here are ten of our favourite family walks, each between three and five miles long.
1. Sycamore Gap, Northumberland
Fans of Robin Hood will love this short ramble along historic Hadrian's Wall to Sycamore Gap. The solitary tree, which featured in Robin Hood and the Prince of Thieves, is one of the most photographed in the UK. After your day on the trail, head to the Twice Brewed Inn for a delicious, locally sourced, home-cooked lunch.
Distance: 3 miles
---
2. Cat Bells, Cumbria
Conquer a mountain in the Lake District National Park with this 3.5-mile climb to the summit of Cat Bells. From the crest of the 451m peak, look north to the market town of Keswick before descending to the south along the shimmering shores of Derwentwater.
Distance: 3.5 miles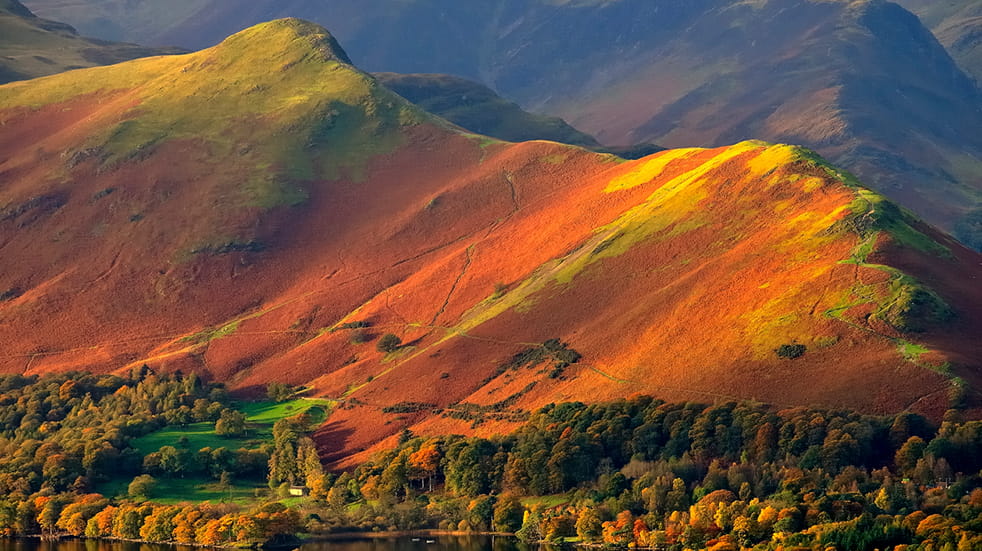 ---
3. Chobham Common, Surrey
Chobham is the largest national nature reserve in south-east England, and an hour's drive from the centre of London. The vast area of lowland heath is home to carnivorous sundew plants, lazing lizards and more than 300 species of wildflower – the perfect place for wildlife-loving families.
Distance: 5 miles
---
4. Loch Faskally, Perthshire
This waterside walk around picturesque Loch Faskally starts in the centre of Pitlochry, just south of the Cairngorms National Park. Pass the Festival Theatre, cross the Port-na-Craig suspension bridge and watch leaping salmon at the loch's impressive fish ladder.
Distance: 3.25 miles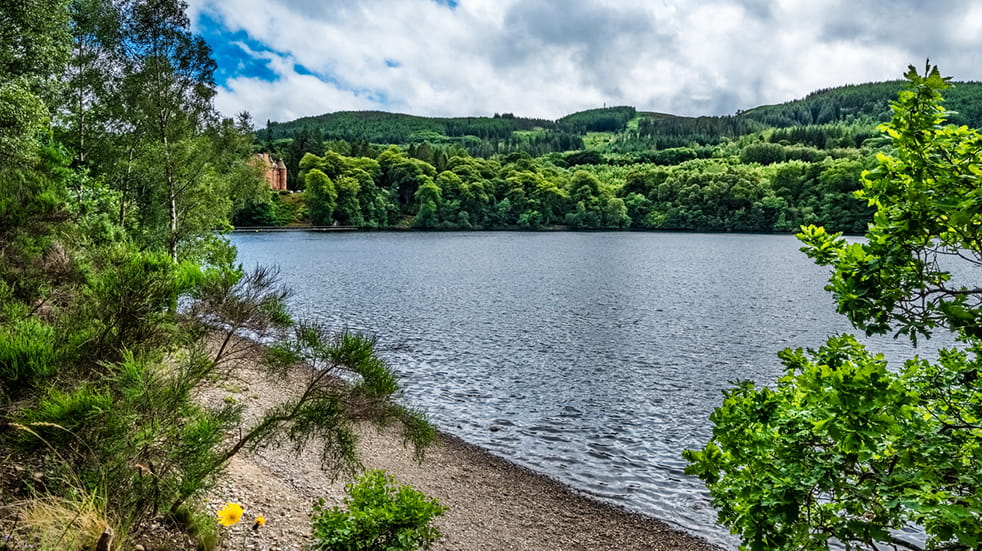 ---
5. Mersea, Essex
Start at the coastal-themed play area in Cudmore Grove Country Park then head north-east, looking out for seals as you explore the coast of Britain's most easterly inhabited island. Shoreline erosion has led to the exposure of 300,000-year old fossils – what can you find?
Distance: 3.5 miles
---
6. Pentire Head, Cornwall
For families in search of a seaside adventure, few walks can beat this Cornish classic. Take a pair of binoculars and spot puffins whirling through the air, collect seashells on the broad sands of Hayle Bay then treat yourself to an ice cream in the surfer's town of Polzeath.
Distance: 3.5 miles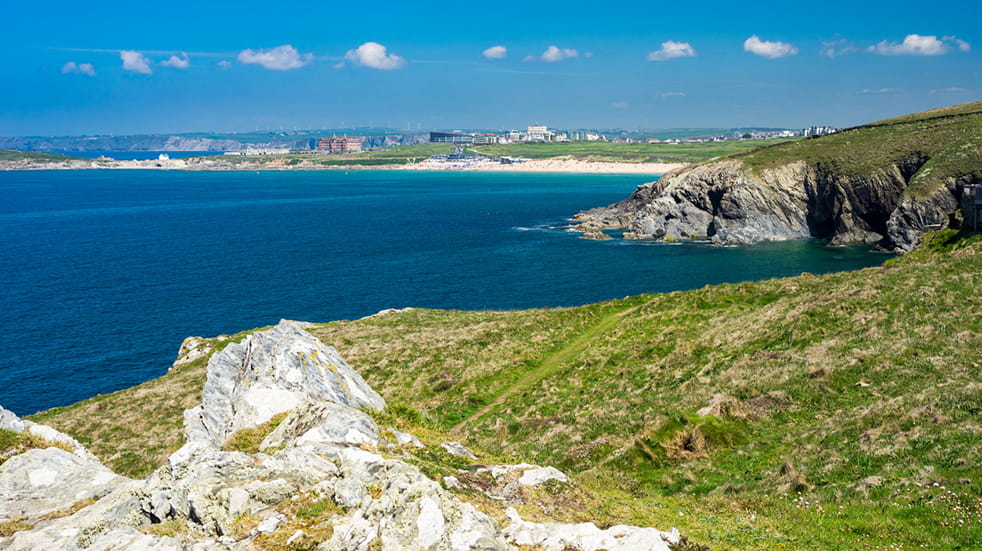 ---
7. Precipice Walk, Gwynedd
The eponymously named Precipice Walk in Snowdonia National Park contours the side of a mountain ridge high above the immense Coed y Brenin Forest, before dropping to the serene waters of Llyn Cynwch. At the western end of the walk, a bench looks out over the Mawddach Estuary – take some pens and paper and sketch the scene.
Distance: 3 miles
---
8. Seven Sisters, Sussex
On the beach below the National Trust hamlet of Birling Gap in the South Downs National Park are a series of rockpools, brimming with marine life. Identify five different aquatic species then climb high on to the Seven Sisters chalk cliffs, returning from the country park at Exceat by bus.
Distance: 4 miles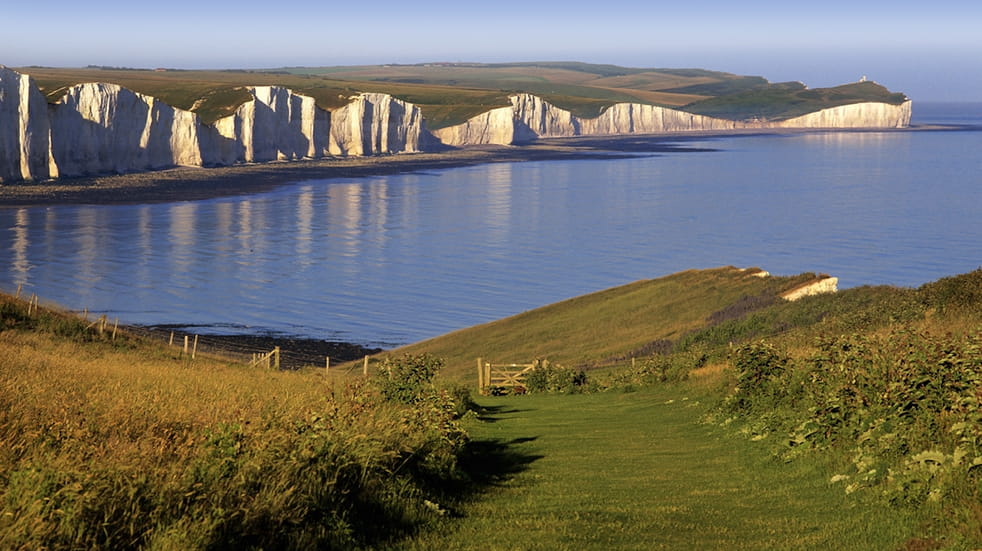 ---
9. Beaulieu Food Trail, Hampshire
The name Beaulieu derives from the words 'beautiful place'. Explore the culinary delights of this charming New Forest village on foot, then head downstream beside the River Beaulieu as the kids take on the 'Children's Challenge', seeing what they can spot along the way.
Distance: 4.4-5 miles
---
10. Porlock, Somerset
Combining rich woodland and a dramatic pebble beach, this circular walk offers families the chance to work on their plant and animal identification. Look for wood sorrel and wild garlic (both edible) among the trees and grey herons, lapwings and curlews on the shore.
Distance: 4.1 miles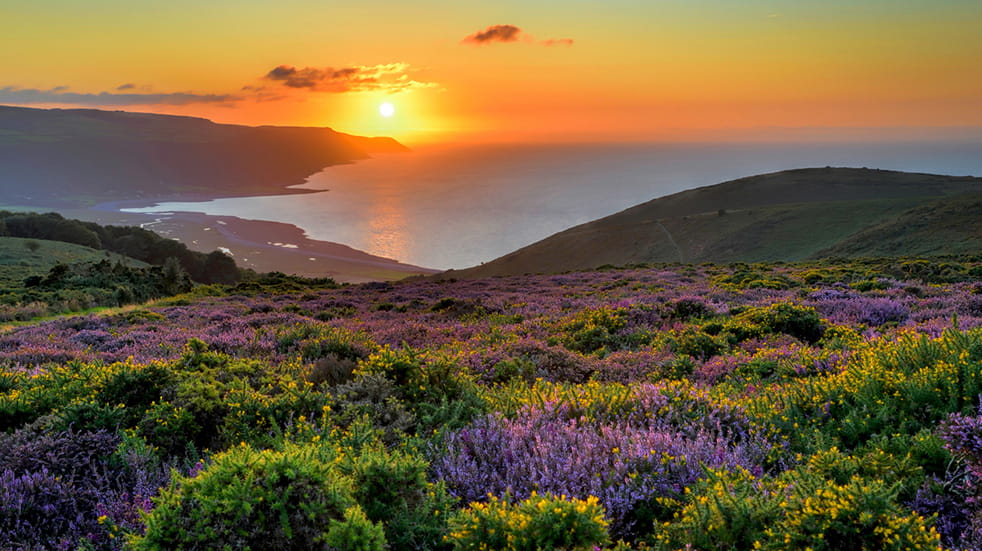 ---
More great walking routes
2. Rhossili Headland, South Wales