 Bournemouth – a coastal resort without the hordes of holidaymakers associated with Blackpool and Brighton, and plenty of free things to do nearby
A little over 200 years ago, the area where Bournemouth now stands was nothing but rugged heathland running down to a deserted coastline, until smugglers came ashore and hid their contraband in Bournemouth's now-famous chines (deep ravines running down to the sea).
The smugglers' activities were no doubt disrupted somewhat when Victorians created the town as a health resort. They certainly left their mark, planting the pine trees still in evidence today and coming in droves to take the consequently pine-scented sea air as a cure for their ailments. They built extravagant villas and hotels offering sea-water treatments.
The smugglers are also to thank for the series of gardens alongside the River Bourne – logically but uncreatively named Upper, Central and Lower Gardens, which belies the many charms residing within them. The Lower Gardens are closest to the seafront and retain a Victorian feel – the wide paths are perfect for promenading, a bandstand provides musical entertainment and kiosks offer deckchair hire and refreshments.
1. Stroll the promenade and pier
These days, Bournemouth doesn't put on airs and graces. It shamelessly flaunts its kiss-me-quick British seaside flavour: plastic buckets and spades hang outside shops, stripy deckchairs line the beach, funfair rides twirl and whirl, the scent of candy floss hangs in the air, and the incessant cha-ching of slot machines follows you wherever you go.
A promenade runs along the length of the beach and makes for a very pleasant walk, especially when the sun is setting over the bay. If a busy day of exploration or beach pursuits have worn you out, a land train that will appeal to any Thomas the Tank Engine enthusiast runs between Bournemouth and Boscombe piers (prices start at £3.20 per adult, while under-fives travel free). And, while we're on the subject of quirky ways to get around, Bournemouth has not one but three funicular railways gliding up its cliffs, although at the time of writing one of them is still out of action following a landslip in 2016 (adults £1.50, children £1.10).
Victorian visitors, like those today, would have enjoyed strolling to the end of Bournemouth Pier after it opened in 1880 for views of the coastline and the Isle of Wight.
---
Discover more free things to do
Try one of our five free things to do this week
Take the family on a day out for under £20
Visit on of the UK's many free festivals
---
2. See how the other half live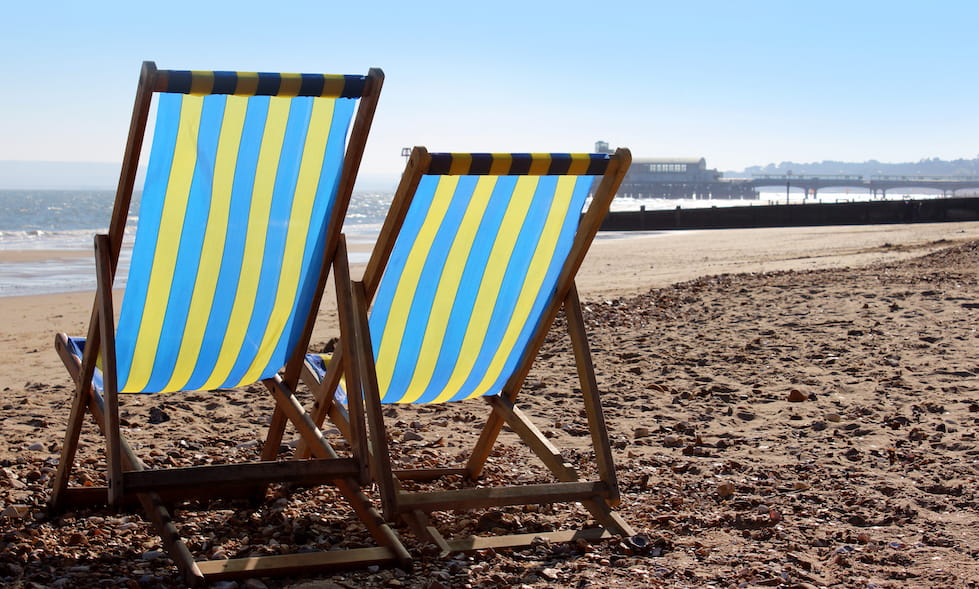 Sandbanks, just west of Bournemouth, is something of a local celebrity – a playground for the wealthy, known for its ultra-modern mansions perched on some of the world's most expensive land. A polo tournament is held on Sandbanks Beach each July, while a migration of yachts appears every summer to take advantage of the superb sailing waters of nearby Poole Harbour the second largest natural harbour in the world after Sydney. It's all very glam.
3. Admire historic architecture
Head out to the east and you'll soon come across Christchurch. It butts up against Bournemouth but has a different feel, being much older than its neighbour. The centre is packed with historic buildings including the wonderful Christchurch Priory, which claims to be the longest parish church in England and is a hugely atmospheric building of golden limestone. It was built in 1094 on the site of an even earlier church, while later additions to the building showcase a wonderful range of architectural styles, from Norman to Renaissance.
4. Walk Hengistbury Head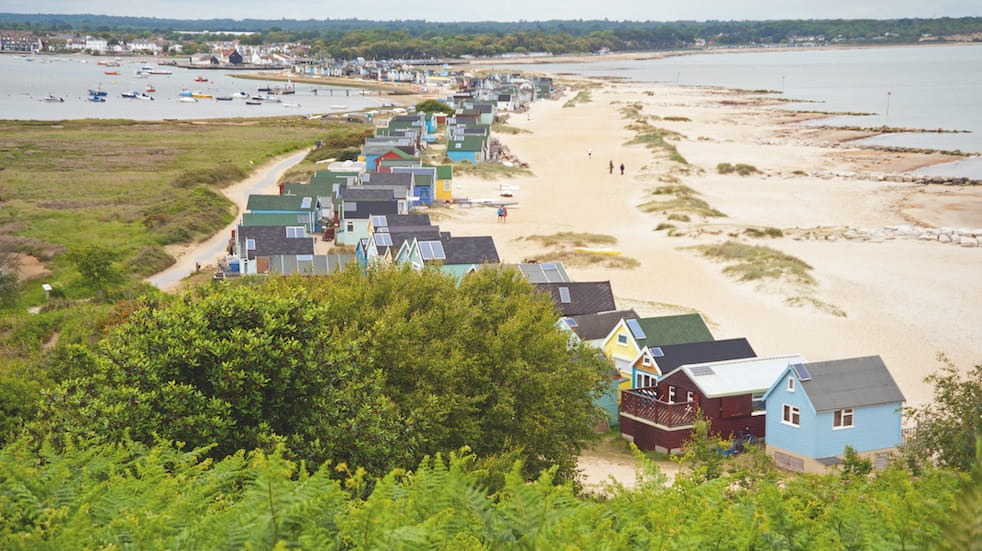 For a peaceful walk, spectacular coastal views and a dose of raw nature, you can't beat Hengistbury Head, a sandstone promontory at the eastern end of the Bournemouth beaches. It's an important nature reserve and a place of great archaeological significance, with evidence of human occupation since at least 10,500BC. Archaeological finds, including Italian amphorae and Breton pots, show this was a busy cross-Channel trading centre - some of the finds are displayed in the sleek visitor centre, which is worth a visit (can't currently figure out if you have to pay to get in here).
From Hengistbury Head, you can walk (for free) or catch the land train (£2.20 for adults, £0.60 for children and £5.50 for a family ticket) to Mudeford Sandbank, the long sand spit trailing from the end of the head and protecting Christchurch Harbour. It's packed with more than 300 colourful beach huts, which are among Britain's most expensive (Sandbanks doesn't have a monopoly on expensive properties around here).
5. Explore the Jurassic Coast
If you have time to venture just a little further afield, don't miss the fascinating Jurassic Coast. Spanning from East Devon to Dorset, this stretch of coastline is famous for its fossils – hence the name, and with plenty of opportunity to dig up your own – but also draws in keen walkers with hundreds of miles of connecting footpaths, dramatic cliff top scenes and wide ocean views. Lulworth Cove
and the famous Durdle Door are particularly stunning, and are both less than 30 miles from Bournemouth itself.
6. Find adventure in the New Forest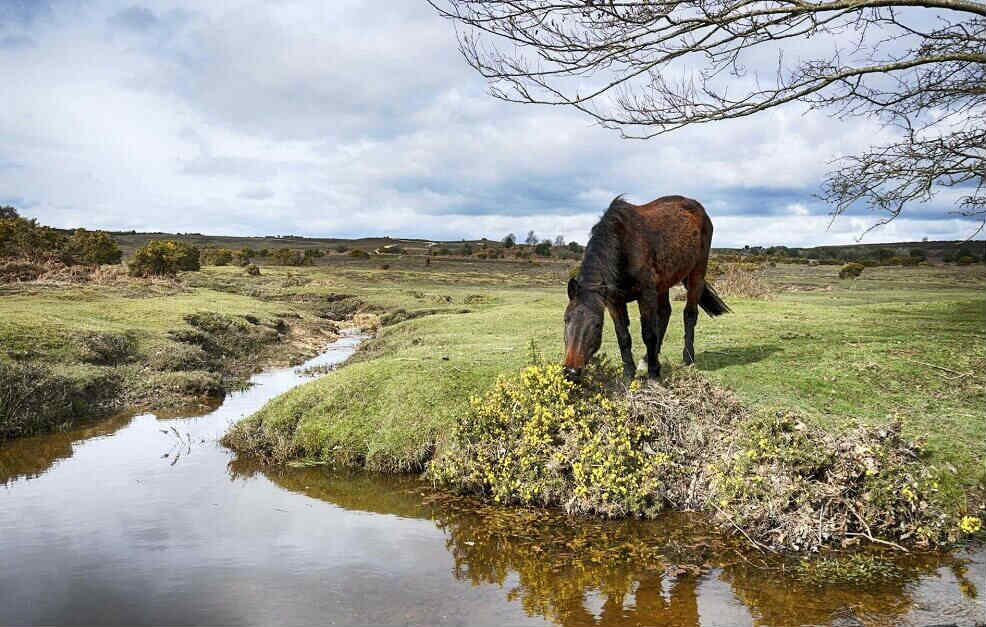 Another gem even closer to Bournemouth is the New Forest National Park – just 13 miles away by car and also accessible by train. Explore its many walks and trails, search for deer or wild ponies, visit one of the UK's oldest trees, or find your own adventure.
If you don't fancy the trip, there's plenty to keep you busy closer to (your holiday) home. The Victorians were certainly on to something when they created their health resort here. With its beautiful setting, a visit to restorative Bournemouth will still do much for your well-being. Walking along the beach and taking advantage of all the other free and cheap things to do here could work wonders for mind and body.