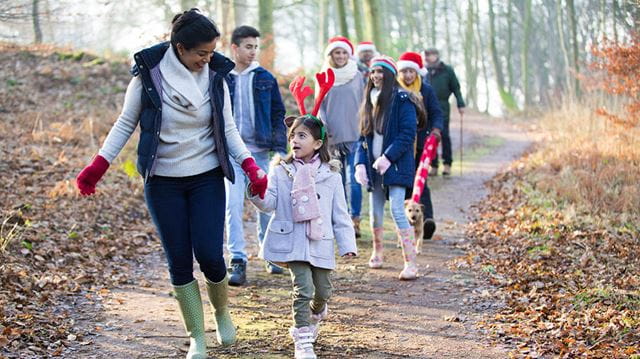 The Ramblers' Festival of Winter Walks offers a host of guided walks for all levels and abilities – a perfect way to get active in December and January.
If you're likely to hunker down in winter, the Ramblers want to persuade you otherwise and tempt you out for a walk. There are plenty of reasons for wrapping up, pulling on some sturdy boots and putting one foot in front of the other, and they all boost your wellbeing.
Obviously, going for a walk will help to keep you active. Some studies have indicated that we burn more calories when we exercise in cold temperatures, so a less-than-balmy day is no excuse for staying in. And, even in the weaker light of winter, a walk will help you catch some rays, which is not only good for that all-important vitamin D production but has been shown to create a feeling of wellbeing and work against depression, too.
If you're keen to get out but need help finding a good route, the perfect solution is just around the corner with the Festival of Walking, organised by the Ramblers. It's hitting trails, parks and urban paths all over Britain with free guided walks from late December to early January.
With trails to suit all abilities, in towns and the countryside, all guided by Ramblers members, this is a great opportunity to find a walk in your local area or head for somewhere new, and to meet fellow walkers.
Here's just a very small taste of the hundreds of walks that will be taking place between 22 December and 5 January – including on Christmas Day, if you fancy a break from the festivities.
Walks for city dwellers and art lovers: Sculpture in the City, London
Easy 2-mile walk, Saturday 30 December
You don't have to live in the countryside to enjoy a good walk, as there are plenty that either start or stay in cities and towns. How about the Sculpture in the City walk, taking place on 30 December in London. This two-mile circular walk in the Square Mile takes in this year's Sculpture in the City public art exhibition, with 20 sculptures to view on the way.
---
Explore more of our walking guides
How to enjoy walking in autumn and winter
Walking advice from Daley Thompson
The best walking gear: essential kit reviews
---
Walks for bookworms: Jane Austen walk, Chawton, Hampshire
Moderate 4.6-mile walk, Thursday 28 December
Jane Austen's birthday was in December (224 years ago, in 1775), so this is a fitting time to walk in her steps, from Chawton to Farringdon.
For the Jane Austen walk, meet in front of the author's former home, now the Jane Austen Museum, and the cottage where she wrote all her novels, and roam across the local fields and villages, just as so many of her characters did. But be warned, the guides say to be prepared for lots of mud…
---
Walks for all the family: Family walk in Sutton Park, Sutton Coldfield
Easy access 3-mile walk, Wednesday 1 January
The Sutton Coldfield Ramblers group invite you to start the year as you mean to go on, and bring the children, grandchildren, and dog for a sociable walk.
On the Family walk in Sutton Park you'll enjoy woodland, healthland and a coffee (or ice cream) stop.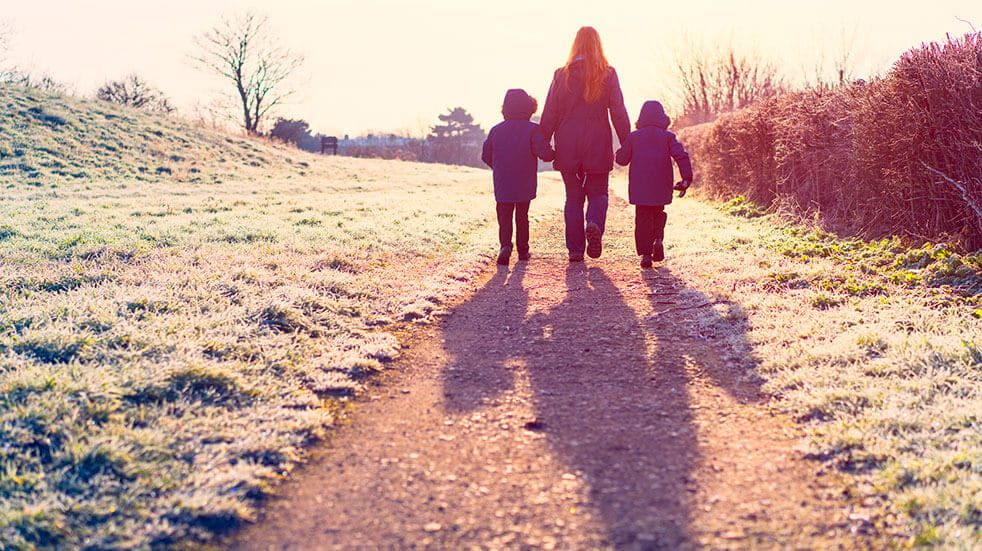 ---
Accessible walks: Penarth Parks and Pier, near Cardiff
Easy 4-mile walk, Tuesday 24 December
Known as the 'the garden by the sea' by Victorians, Penarth's many parks and open spaces link the town centre to the sea front offers abundant green spaces and beautiful sea views – its earliest park, Windsor Gardens, opened in 1881.
With the Penarth Parks and Pier walk, you can blast out the cobwebs with coastal air, too.
---
Walks for those who like to be beside the sea: Bamburgh to Budle Bay, Northumberland
Leisurely 7-mile walk, Sunday 5 January
For a bracing sea breeze and huge expanses of sand and sea, mile-wide Budle Bay takes some beating, and the circular Bamburgh to Budle Bay walk treats you to magnificent views of Bamburgh Castle, too.
The Grace Darling Museum and castle armoury offer plenty of opportunities to make this a whole-day trip.
---
Walks for those who like a good view: Pitmedden Forest, near Perth
Moderate 7-mile walk, Saturday 21 December
The walk through Pitmedden Forest is the perfect opportunity to explore the area, planted with Scots pine, sitka and Norway spruce, as well as some deciduous trees.
As well as a good forest to walk through at this time of year, it also offers splendid views – across to the Lomond Hills and to the Howe of Fife in the south, and the River Tay to the north.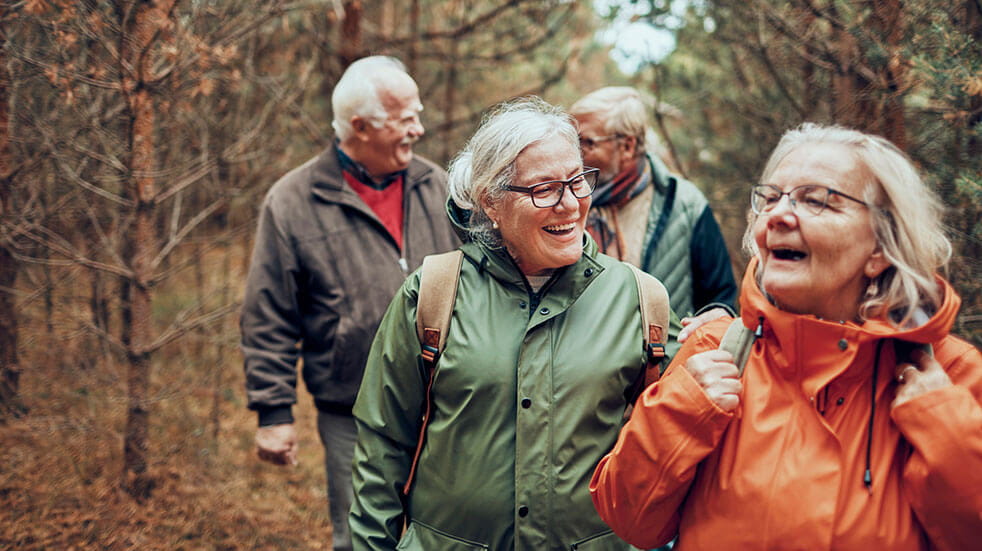 ---
The myriad other walks available throughout England, Scotland and Wales offer opportunities to go seal-watching, wassailing, indulge a passion for railways or canals and much, much more. To find out what's available, just head to the Ramblers' Festival of Walking and search by dates and locations.