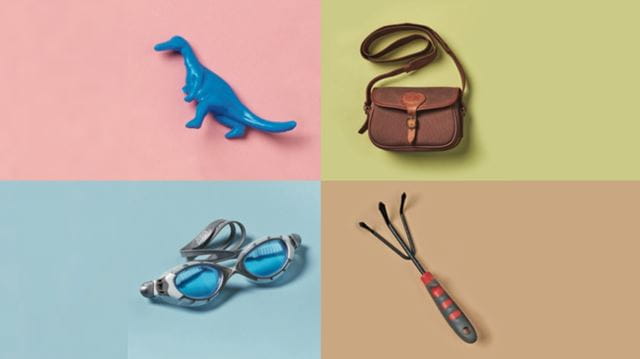 Here, four members share their favourite outdoor pursuits and encourage you to give them a go…
---
Mudlarking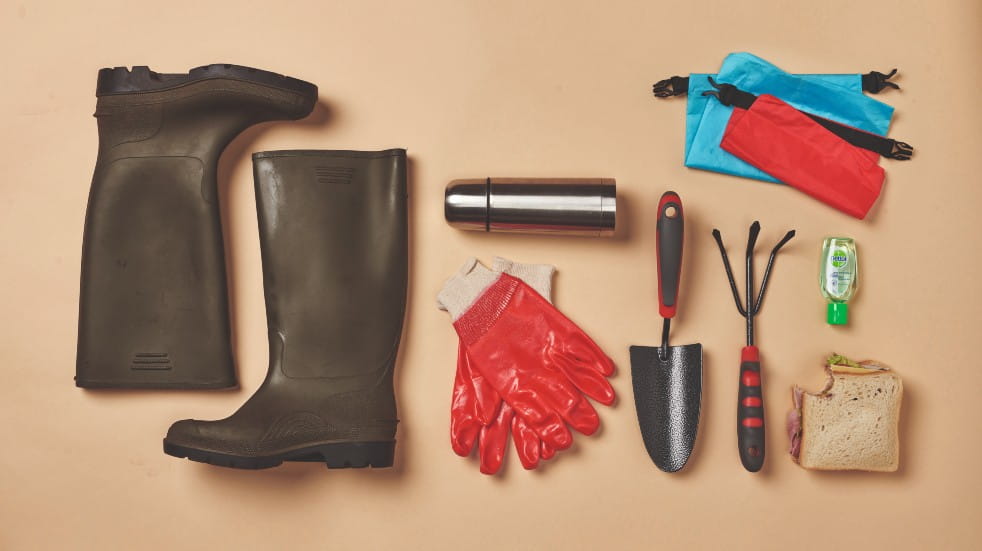 "It can take you to fascinating places." An accidental discovery online led Sam to a world of historical intrigue along British riverbeds...
"I first discovered mudlarking on YouTube, back in 2019. I stumbled across a video of an enthusiast sharing some of their finds and my interest was piqued. For anyone who doesn't know, mudlarking is the practice of searching muddy riverbanks for artefacts. The term dates back to the Victorian era, when it was used to describe the (usually very poor) people who would scour the foreshores of London at low tide for anything they could sell. Nowadays, you're more likely to find amateur archaeologists, eager historians and the odd metal detectorist up to their ankles in riverbed sludge.
"At first, I wasn't able to get as involved as I'd have liked, but then came Covid and an eight-month furlough that enabled me to invest some proper time. These days, I'll normally head out once a week or fortnight, weather and tide permitting. I'm lucky that I live close to the River Medway estuary, so access isn't an issue.
"As long as you're not trespassing on private property, you're free to mudlark wherever you like – with the exception of anywhere within the Thames Barrier, where you need a permit from the Port of London Authority. It's essential you check the weather, tidal patterns and access points for ease of entry and exit before you venture out. And I'd always recommend mudlarking in pairs. But the beauty of it is that it can take you to fascinating places, as well as leading to fascinating finds. I once discovered a piece of Victorian workhouse plate from the St Giles & Bloomsbury Workhouse, with the crest clearly visible, of which I'm extremely proud. But it's not just about the haul – it's a wonderful opportunity to get out into nature, which works wonders for your mental health. I've also met some fascinating people through mudlarking – people from all walks of life."
Kit list
Wellies
Strong waterproof gloves
Trowel
Collection bag
Anti-bac wipes/gel
Water/packed lunch
---
Shooting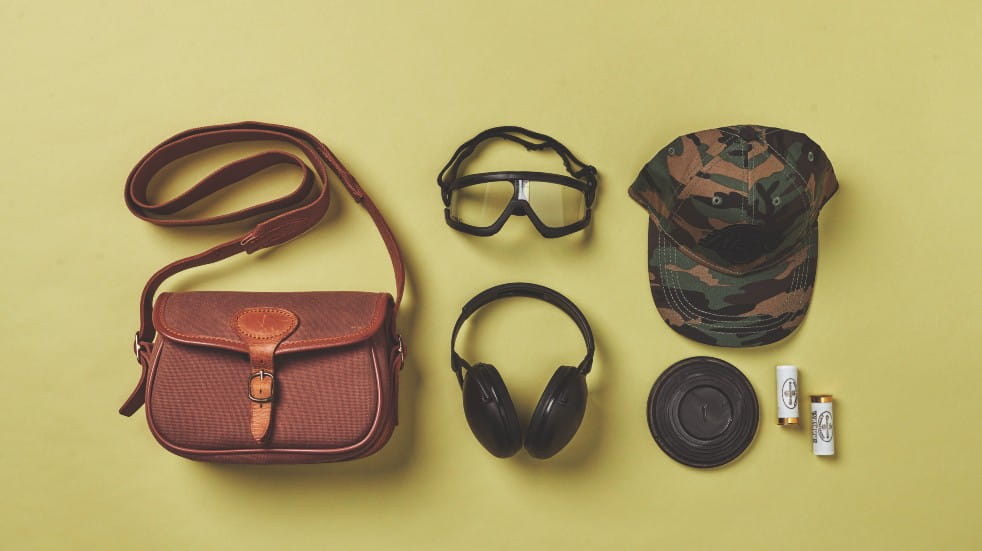 "There's a wonderful social component." Paul rediscovered a once-beloved hobby after bidding farewell to a career in the oil industry...
"After I retired, I revived my teenage interest of 'prone' small bore (.22) rifle shooting, and joined a club that embraced all types of target-shooting disciplines, including rifle, pistol and shotgun. The club's opening hours mean I can indulge my hobby every day if I want to, and there are several other shooting grounds near me, so I'm easily able to find somewhere to hone my not-so-new skills.
"I mostly focus on two types of shooting. The first, firearm target shooting, uses a rifled barrel gun that fires a single bullet. This requires you to use yoga-like control of your body and breathing and a gentle squeeze of the trigger to place a shot into the centre of the target, accurately and repeatedly, to achieve a high score. Shooting positions vary from lying prone on the ground to kneeling and standing. The other, clay-pigeon shooting, is on completely different ground using a double-barrelled shotgun, which fires dozens of pellets from each cartridge at fast-moving targets. The shooting here is more instinctive.
"There's a wonderful social component, which – combined with club competitions – incentivises practice. I've found this to be a great way of exercising the right side of my brain after so many years of using the left. I regularly meet with a dozen or so other folk to shoot 100-clay competitions, which is always followed by a convivial lunch. It's a wonderful way to spend a day!
"Of course, anyone intending to take up shooting needs to obtain the relevant firearms and shotgun certificates. It's a detailed and lengthy process but is essential and very worthwhile. Then, of course, there's buying the gun and the equipment needed for safe and legal storage of the gun, but you can source much of it second-hand. A starting budget of £1,000 would be more than enough."
Kit list
Cartridge bag
Protective glasses
Ear protection
Hat
Clays
Cartridges
---
Wild swimming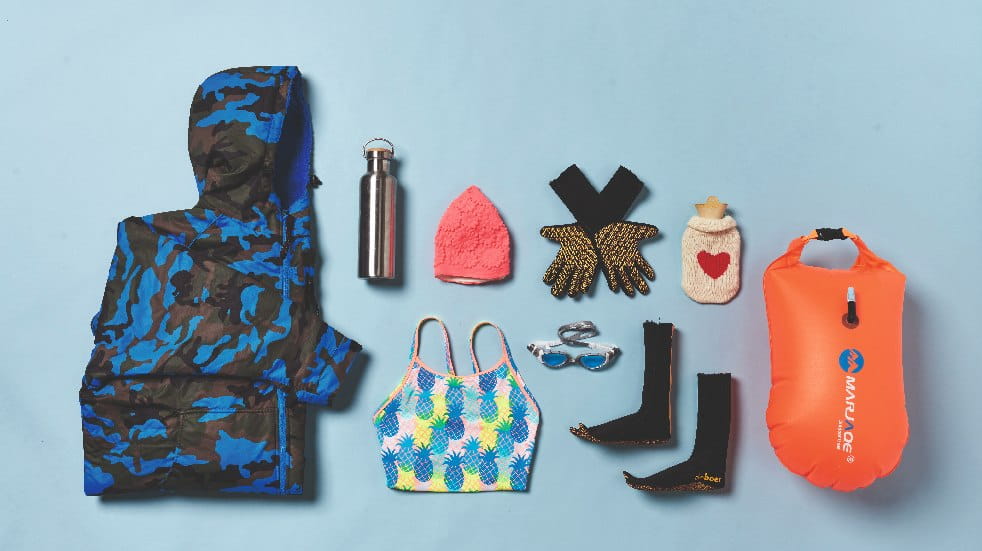 "Every nerve in your body tingles." Avid swimmer Emma had to innovate when covid temporarily closed down all leisure facilities. thankfully, the Thames beckoned…
"I've always loved the water and grew up by the sea in Sussex, where my sister and I would spend our summers on the beach at Seaford. Before 2020, I swam most mornings, but when the first lockdown happened and pools became off-limits, I had to find other outlets. So I searched for outdoor swimming groups and soon found one locally.
It was March 2020 when I bought myself a bright orange float and met up with some local wild swimmers at 6am for my first swim in the Thames. It was so exhilarating. Now, two years on, I swim at least two to three times a week with my swimming buddy, Michelle. I simply love it – every nerve in your body tingles when you immerse yourself in the cold water and all you can think about is the sensation and being at one with nature. I love looking up at the clouds and sky, and watching the ducks and swans fly by.
"I also love the cold water – the colder the better! My most memorable cold swim was with Michelle on an icy morning in January 2021. There was ice on the ground with an air temperature of -2˚C and a water temperature of below 5˚C, which technically makes it an ice swim. It even started to snow, which was utterly magical.
"If it's your first time, the main rule of thumb is to join an experienced group (try wtmwtd.org). Swimming in the Thames is free and you don't need a permit, but you do need to find a known safe place with areas to easily get in and out. We walk in slowly to acclimatise to the cold and always have a swim buddy. We never swim alone and always carry a tow float for safety and visibility."
Kit list
Dryrobe or similar (there are plenty of less expensive alternatives)
Thermos flask
Swimming hat
Swimming costume
Neoprene gloves
Swimming goggles
Hot-water bottle
Neoprene boots
Fluorescent tow float
---
Geocaching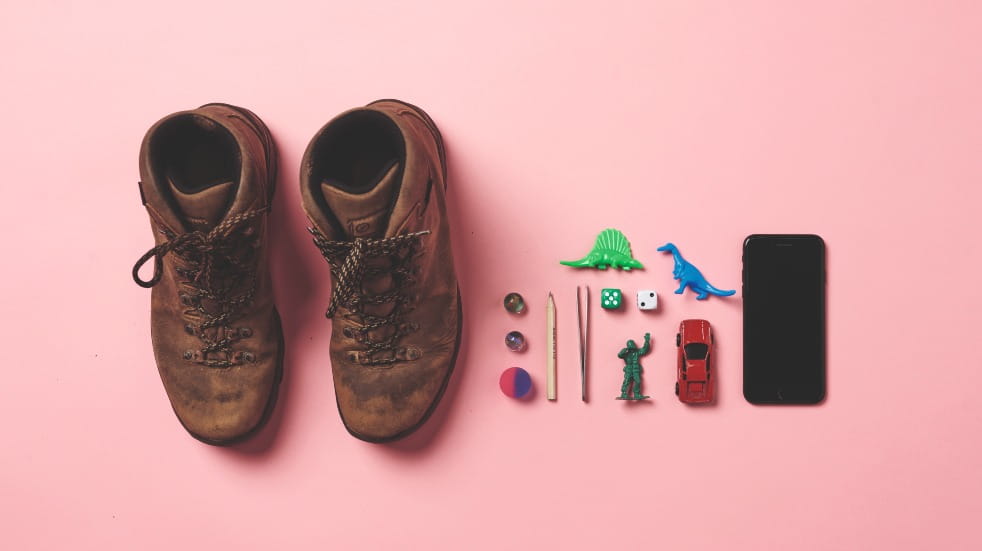 "Be warned – you'll get hooked." Since 2007, Natalie and her husband, Terry, have explored the British countryside and beyond in search of caches…
"My husband has always been a fan of walking, and one day a friend recommended geocaching as a way of exploring new places together on foot. We thought it sounded fun and gave it a go. Fifteen years later, we've reached nearly 3,000 geocaches.
"Geocaching is a bit like a gigantic treasure hunt using GPS. If you visit geocaching.com, it shows you all the caches that can be found for free and provides a link to a smartphone app to make it easy and fun. You then use the app to track down caches – innocuous boxes containing a logbook and, often, 'treasure'. The idea is if you take a piece of treasure you also leave something behind, such as little toys, as well as noting your discovery in the logbook and on the app. Then you move on to the next one.
Some have different difficulty ratings and are harder to find; others contain 'trackables', which are intended to travel from cache to cache, sometimes with a particular goal in mind – for instance reaching a destination before another trackable. A quick glance at a website will reveal thousands across the country – more around the wider world. We've found some on our travels in Italy, Croatia, Africa and Canada. It's a global phenomenon!
"We try to geocache twice a week and usually stick within a 50-mile radius of our home. It gives us a reason to explore the countryside and adds purpose to our walks. Often, caches are created by local people and hidden away in places you wouldn't otherwise find, so there are wonderful discoveries to be made. There's also a bit of a geocaching community, with meets throughout the year, and we've spread the word among the muggles (non-geocaching folk) in our family and friendship groups. Be warned, though – you'll get hooked.
Kit list
Walking boots
Small pencil
Tweezers
'Treasure' (soldiers, marbles, badges, dice, etc)
GPS/mobile phone
---
Do more with Boundless
To benefit from amazing offers, along with dozens of other deals on holidays, motoring services, experiences, shopping and more, join Boundless today. To find out how, visit our dedicated membership page.
Enjoy hobbies with like minded members
From gardening to photography, there are 12 Boundless interest groups for you to get involved in and share your passion. Click here to find out more.
Save 15%* on kit at Cotswold Outdoor
Your adventures begin at Cotswold Outdoor – it stocks a huge range of men's and women's outdoor clothing, footwear and other equipment, from binoculars to waterproof trousers. boundless.co.uk/cotswoldoutdoor