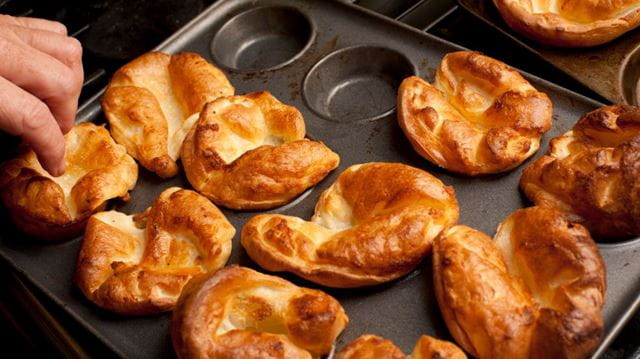 A baked pudding made from a batter of flour, eggs and milk, the Yorkshire pudding has a rich history dating back centuries.
First appearing in 1737 as a recipe for 'dripping pudding' created by Sir Alexander William George Cassey in his book The Whole Duty of a Woman (and yes, that is really what the book was called) the Yorkshire has since become an integral component of the British roast dinner.
And its status as an icon of British cuisine has only been cemented further since the introduction of National Yorkshire Pudding Day on the first Sunday of February every year since 2007. In celebration of this very important occasion, we've cracked open the BBC Good Food cookbook in search of the strangest, tastiest and most memorable varieties of this classic side dish (some more bizarre than others!) From onion bhajis and pizza puddings to fruity desserts and a crowd-pleasing toad-in-the-hole you'll be surprised by just how many versions of the humble Yorkshire are out there.
---
Herby mustard Yorkshire puddings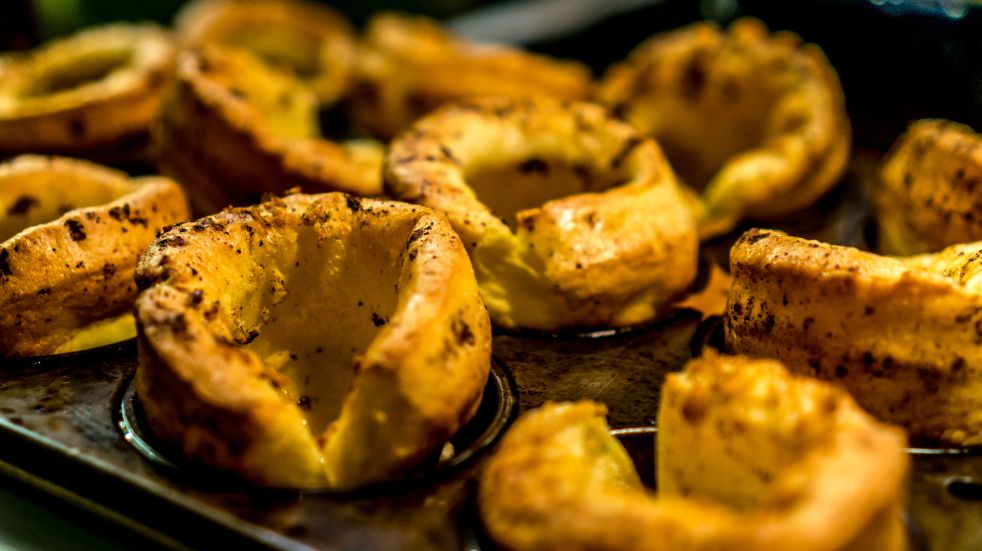 A quick and easy riff on the Yorkshire, these herby mustard puddings pack a flavourful punch. Incorporating large bunches of fresh thyme and rosemary as well as a generous helping of mustard powder they're a perfect accompaniment to a classic roast. Bursting with complementary flavours these baked treats work as well with a pork roast as they would with your traditional beef and horseradish fare. Plus (as with many of the recipes on this list) the mixture can be easily frozen and reused for future meals.
---
Blackberry and apple Yorkshire puddings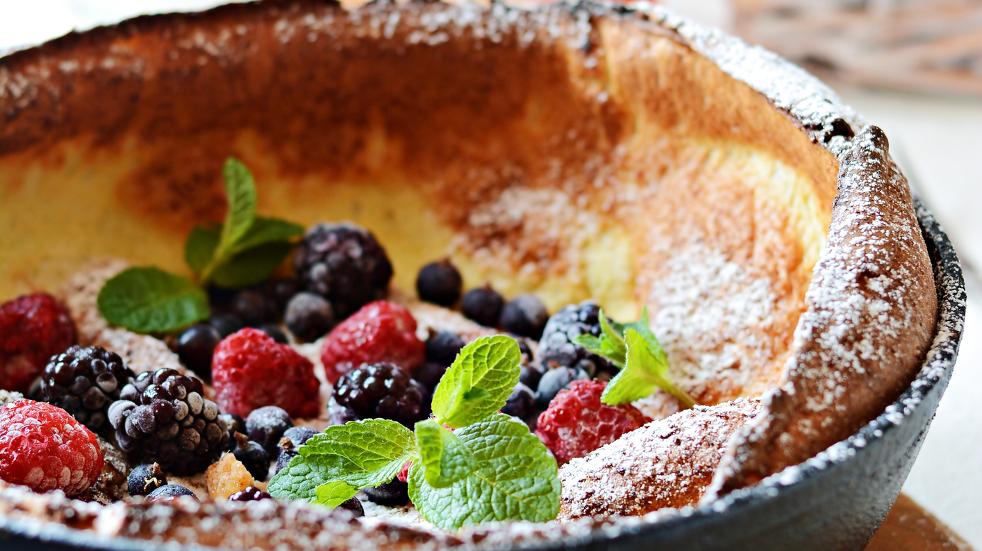 For something completely different, why not try out this sweet and fruity alternative take on a Yorkshire. Buttery and moreish, this blackberry and apple treat makes for the perfect conclusion to an extra-decadent Sunday lunch. It's simple to make too; with only a few additional ingredients (golden caster sugar, Cox's apples and a punnet of blackberries) you'll have a dessert that should go down a treat. It's surprising by how well the Yorkshire lends itself to a sweet treat that's (almost) as good as its savoury counterpart.
---
Yorkshire pudding wrap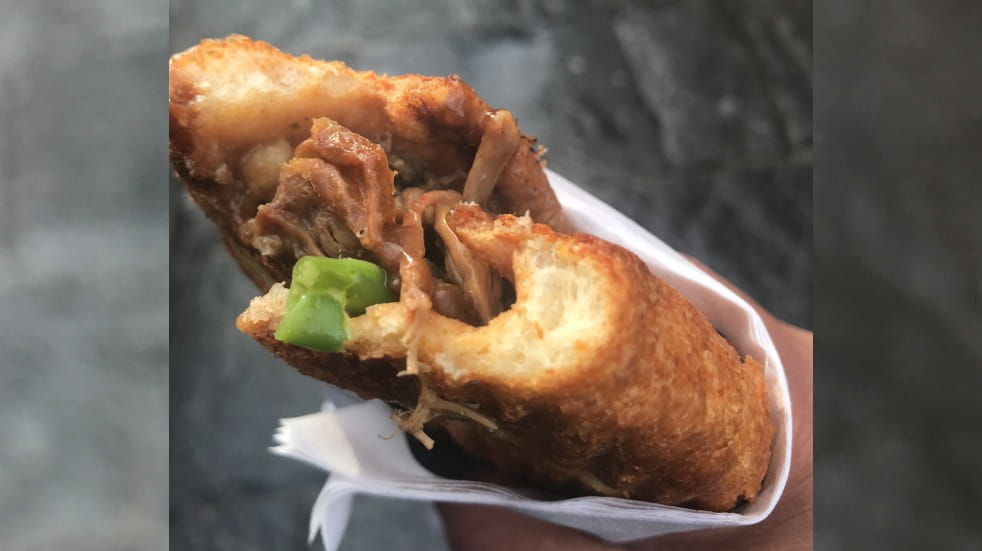 If you've ever wanted to enjoy all the best components of a roast dinner in one handy bitesize chunk, look no further than this Yorkshire pudding wrap recipe. Now a staple at many street-food markets, this recipe is part-burrito part-Sunday lunch: an indulgent meal that offers a flavour combination you never knew you needed. Incorporating everything you'd expect from a traditional roast dinner, (beef, veggies, horseradish and all the trimmings) wrapped up in a mammoth Yorkshire pudding, once you've tried this unconventional version, you'll never want to eat a roast the regular way again.
---
The big brunch mushroom Yorkshire pudding
Who says the Yorkshire pudding should be limited to just lunch or dinner recipes? Certainly not us, and this big brunch mushroom Yorkshire proves that the pudding can be delicious at any time of day. Comprising a huge Yorkshire pudding filled with brunch favourites like poached eggs, fried mushrooms, parsley and shallots this vegetarian dish can be served straight from the pan and looks impressive on the plate too. Top tip: while the recipe calls for any kind of mushrooms you can get your hands on, oyster mushrooms have a lovely meaty texture and umami flavour that will make the dish extra special.
---
Catherine wheel toad-in-the-hole with honey and mustard onions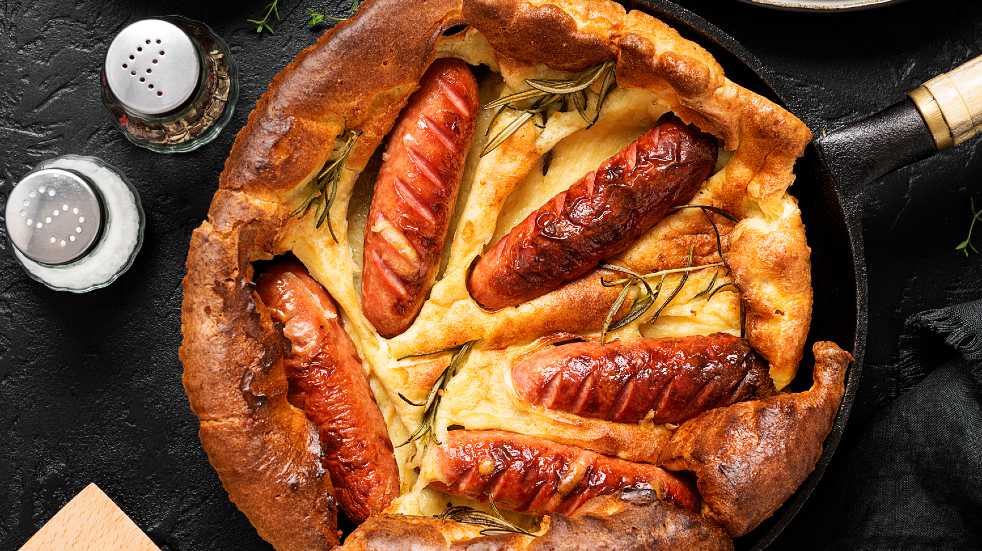 No list of Yorkshire pudding recipes would be complete without mention of a toad-in-the-hole and this honey and mustard onions Catherine wheel version is an absolute showstopper. Including either 12 linked chipolatas or (if you can get hold of one) a large coiled Cumberland sausage, this toad-in-the-hole is further enhanced with some lovely autumnal flavour. Enjoy the rich textures and tastes of English mustard, red onions, thyme, honey and more, ideal for a chilly winter's evening. This warming dish will become a family favourite in no time.
---
Onion bhaji Yorkshire puddings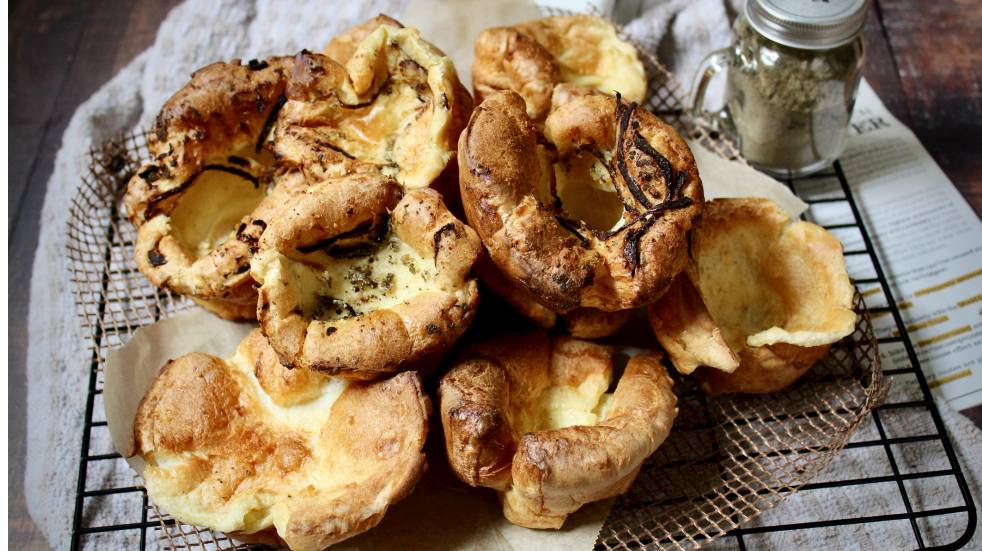 There's a reason chicken tikka masala is broadly considered to be the national dish of the United Kingdom, this uniquely English interpretation of an Indian meal is both incredibly tasty and a heartening representation of multicultural Britain. So, what better side dish to accompany it with than this unorthodox take on the pudding: the onion bhaji Yorkshire? An expert blend of two well-loved classics, this delicately spiced pudding uses turmeric, cumin, chilli, curry powder, coriander and onions to turn the expected Yorkie flavour on its head ¬– and it goes great with mango chutney too.
---
Yorkshire pudding pizza
Another recipe mash-up that's worth trying out for its novelty value alone, this Yorkshire pudding/deep pan pizza might be a heart attack waiting to happen, but its cheesy Italian flavours are worth it as a one-off treat. It's really easy to make too, simply use a Yorkshire as the base for your pizza, pile the passata and mozzarella high and finally add any other pizza toppings that take your fancy (salami, pepperoni and jalapenos all work exceptionally well) before baking in the oven.
---
Very best Yorkshire puddings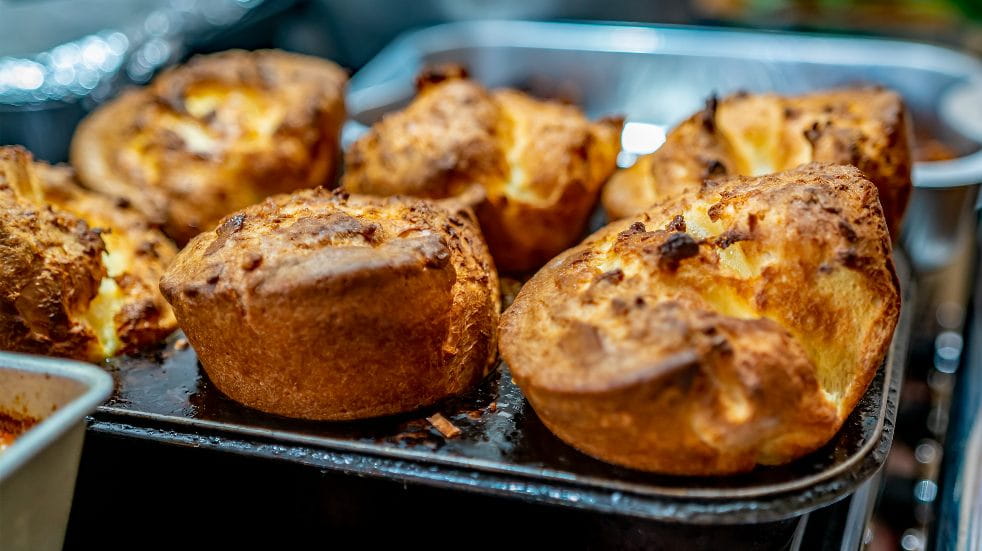 Admittedly not unusual, but no less tasty for being so, we couldn't wrap up this list without inclusion of the ultimate Yorkshire Pudding recipe that will wow even the most staid roast dinner traditionalist. Corroborated by hundreds of reviews, this recipe is incredibly simple and more or less guarantees impressively puffed up and tasty puddings. And remember, (this applies whichever Yorkshire recipe you're trying out from this list) however tempted you might be, never open the oven door before they're done!
---
Save money with Boundless
To benefit from amazing offers, along with dozens of other deals on holidays, motoring services, experiences, shopping and more, join Boundless today. To find out how, visit our dedicated membership page.