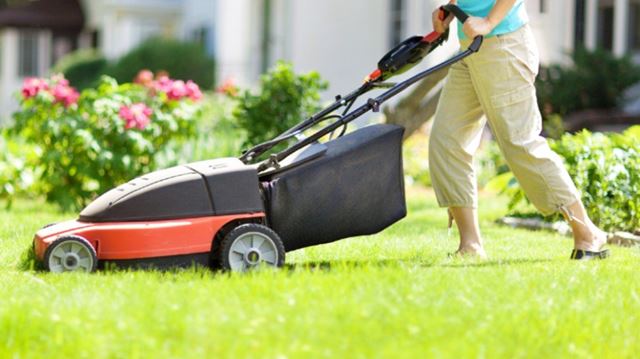 It's almost time for some spring gardening – and for many of us, getting our lawn into tip-top shape will be one of the priorities.
To help us achieve this, we asked members of the Boundless Gardening Group to tell us about the problems they've been having with their lawn, and then called in BBC Gardeners' World expert Cinead McTernan to solve them...
Boundless members can get money off gardening tools, accessories and seeds from the likes of B&Q, Wickes and Wilko through the Boundless Shopping Discounts Hub.
Poor drainage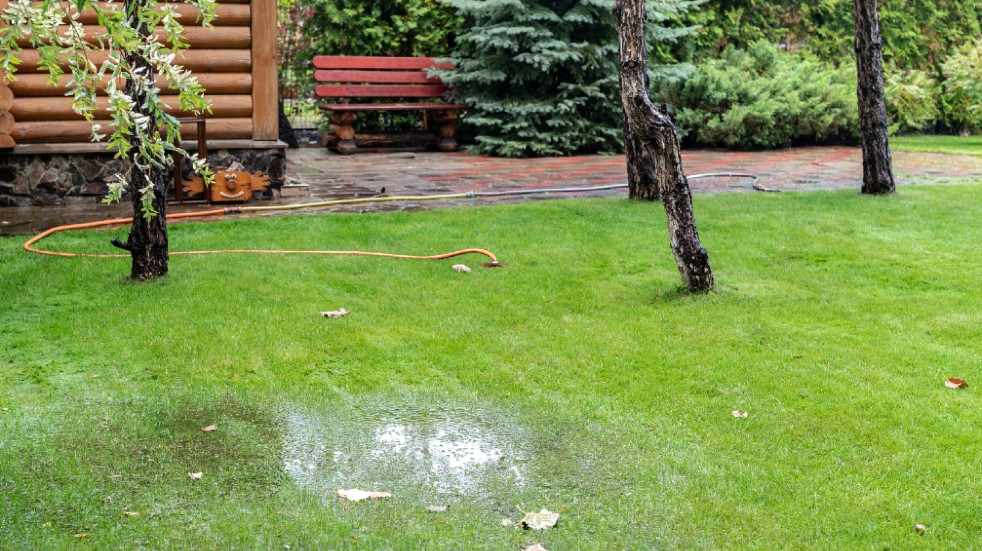 Q: Two years ago, we decided to returf our lawn due to poor drainage. We got a professional in to rotovate it and put down a deep layer of gritty, sandy topsoil underneath. Now, the grass is thin, weedy and still prone to drainage issues. Where have we gone wrong?
A: While it sounds like everything was done correctly when you had your lawn returfed, chances are it goes deeper – quite literally – than ensuring the turf was laid on a generous layer of gritty, sandy topsoil. It's highly likely that under this layer, there is heavy clay soil, which has compacted and is holding water, hence your waterlogged lawn.
There are several options: regularly aerating your lawn to create small holes about 15cm deep should help (use a garden fork or automated machinery, depending on the size of your lawn). You might also consider some form of drainage system (a ditch, drain or soakaway) to allow water to flow away more successfully. Try feeding your lawn to encourage a healthier roots system, which will suck up excess water. You might also want to think about growing moisture-loving plants around the edge of the affected area – astilbe, fern, mint, maple and dogwood all thrive in boggy conditions.
Alternatively, there is always the option of fake grass (astroturf), which is capable of coping with a lot of rainfall as long as it has a permeable sub-base laid underneath. This is the more costly option, though, especially as you might want to get a professional in to lay it. If all else fails, it might be time to embrace nature and transform your lawn into a bog garden filled with water-loving plants, which will provide year-round interest.
• Don't miss our spring gardening video series with Hayley Moisley
Tussock trouble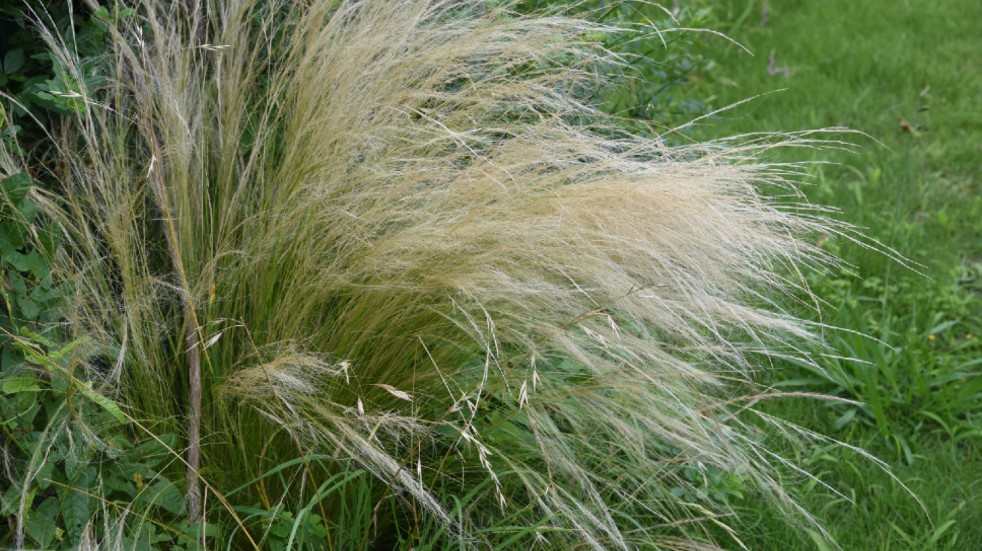 Q: How do you deal with tussocks? Should I just pull them out and start again? I've been experimenting with a meadow-type approach, but I end up with a lot of bare patches – and tussocks – after the long grass has died back.
A: A tussock, or patch of tufted hairgrass, is a perennial ornamental grass that will come back year after year. A good variety for a shady spot, it thrives in cool temperatures and can be used to help stop soil erosion, which is useful if you're gardening on a slope or if you have poor soil.
It doesn't require too much in the way of maintenance – simply remove dead blades of grass with your fingers before new growth appears in spring. This will help air and light reach the heart of the plant. Traditionally combined with wild flowers in a grassland meadow, it makes a super habitat for insects, birds and small mammals. Think about sowing other varieties of grass to see you through the winter months when bare patches appear, and consider introducing the annual wildflower yellow rattle, which is a useful addition to meadow planting as it prevents grass from becoming too dominant.
• Read BBC Gardeners' World's guide to the best lawnmowers you can buy in 2021
Removing moss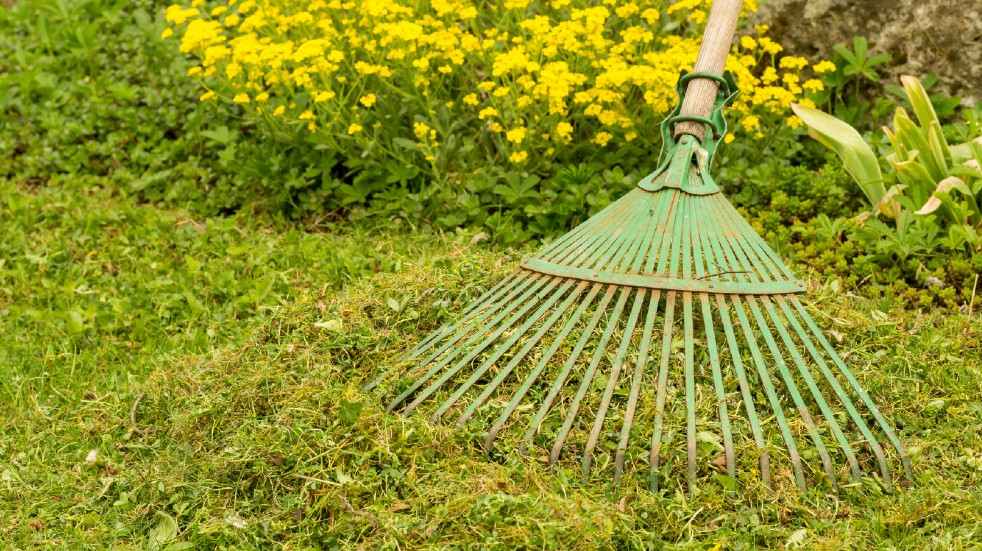 Q: Is there a treatment for excessive moss that is both wildlife-friendly and safe for pets? I try to garden organically.
A: Nothing beats using a springtine rake to remove moss from a lawn. This process is called scarifying and is best done in early spring before moss spores are produced between April and September, and also in autumn. Start off by raking in one direction, then at different angles to remove as much as possible. Reseed any bare patches that appear (you can hire a mechanical scarifier if your lawn is too large to tackle the job by hand).
Alternatively, there are non-chemical, bacteria-based organic products available that can help control moss. Apply at any time between March and October, after mowing the lawn, and leave for up to 10 days before mowing again. As the dead moss will break down, there's no need to rake it away. While moss can be an issue after prolonged spells of dry or wet weather, if it's an ongoing problem it's worth addressing your lawn-care regime – in addition to scarifying in September or October, it's worth spiking your lawn with a fork, spacing deep holes about 15cm apart to create airflow around the roots (again, on bigger lawns, hire a mechanical aerator). Do this every few years to help prevent turf from getting too compacted.
• Read our tips on disposing with your garden waste
Returf or seed?

Q: We returfed two years ago but our young puppy, along with the wood from our old shed lying on the grass while we waited for recycling to reopen, has destroyed the lawn. What should we do now – returf or seed?
A: It really depends on the state of the existing lawn, your budget and how quickly you would like to solve the problem. Unless the majority of the lawn is damaged, it might be worth only addressing the worn patches – it can be difficult to keep the family and pets off freshly sown areas, so patches of established turf will be useful here.
However, sowing seeds takes a bit more preparation than laying turf, and will take longer to establish, so if you'd prefer instant results, laying turf is best. Sowing seed will give you more choice when it comes to the variety of grass, and in the long term will ensure you can match any repairs with the same type of grass. This can be an issue with turf as it can be hard to find the same variety. Another important consideration is that seed is a much cheaper option than turf. It's advisable to sow seed or lay turf between March and May, when the soil is moist and warm, and before temperatures soar.
More great tips for maintaining your lawn

Mow your lawn
Now that the weather's picking up, you should get your lawnmower out more often. BBC Gardeners' World recommends mowing your lawn once a fortnight during the spring, and at least once a week in summer. This encourages the roots to spread, blocking out those pesky weeds.
Get the sprinkler out
It's important to keep your lawn hydrated, especially if there's been a long period without rain. To save money on your utility bill, use rainwater from a water butt or even bath or dishwater. Try not to overdo it, though, as too much water can result in your grass roots drowning – one to two inches a week should be enough.
Tidy your edges
Just as a hairdresser might cut around your ears to give you a smarter look, trimming the edges of your lawn will make your garden look more aesthetically pleasing, as well as stopping grass growing into your borders. Use a pair of long-handled shears to do the job and you won't have to keep bending down.
Feeding time
Not many people think to feed their lawn, but it's actually one of the best things you can do to keep it looking great. Evenly apply some fertiliser (preferably an organic one) just before it's due to rain, so that the water will stop it burning the leaf blades. Your grass should start to look greener within a week or so.
Do more with Boundless
As a Boundless member, you can benefit from year-round discounts on gardening equipment, as well as access to the Boundless Gardening Group, through which you can share inspiration with likeminded enthusiasts and attend a calendar of exclusive events. Joining costs just £35 per year. To find out more, visit our dedicated membership page.
Photos: Getty Images